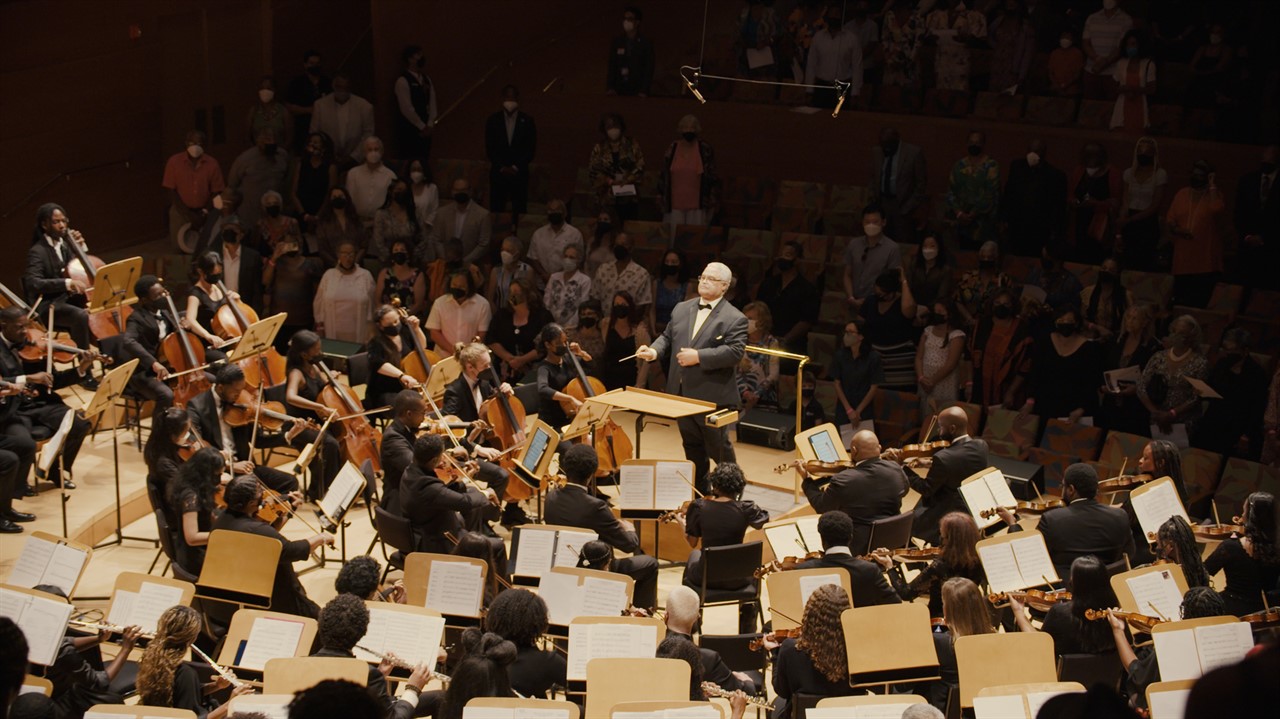 A loaded program for lovers of musicians, instruments, and music!
The Orchestra Chuck Built | Director: Christopher Stoudt | Producers: Christopher Stoudt, Ryan Suffern, Maryann Garger, Bob Logan, Ains "Brainz" Prasad
NEW YORK PREMIERE Chuck is a devoted mentor and leader of a Los Angeles youth orchestra who empowers students through the art of music in this tender portrait. – SA (USA, 22 MIN, ENGLISH)
Do You See Me? | Director: Camille Gottscheck | Producer: Ailed Cazares
NYC PREMIERE The extraordinary story of Kyle Woodruff, a musical prodigy who became an educator and the first blind male member of the Tabernacle Choir. – AR (USA, 22 MIN)
Last Song From Kabul | Director: Kevin MacDonald | Producer: Lawrence Elman
Young girls in an Afghani music school find a new way to play after leaving the country to pursue their dreams. – SA (USA, 31 MIN)

The first screening will be followed by a Q&A with filmmakers and special guests.
See above to Accessibility features available by film. Additionally, all in-person screening venues provide sound amplification headphones upon request with venue management. IFC Center can also provide a T-Coil loop for compatible devices.