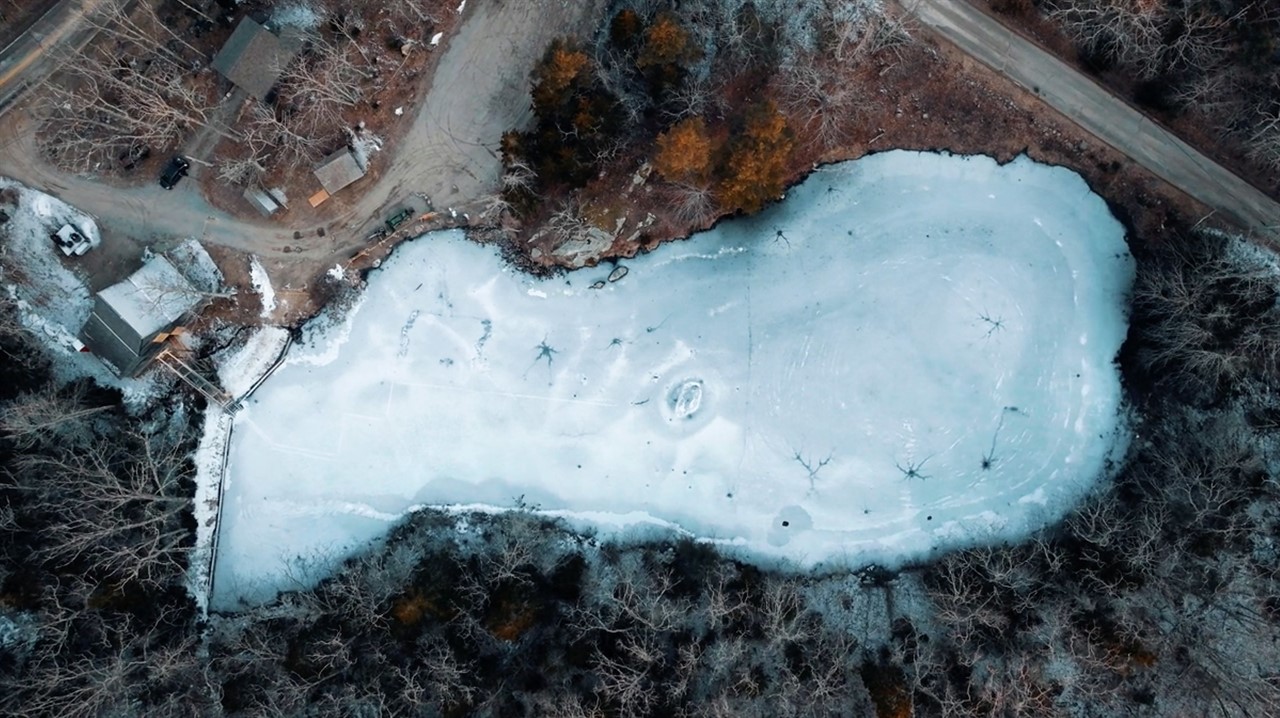 SHORTS: OUR CLIMATE / OUR CRISIS
The inventive solutions and devastating realities of our climate crisis, on film.
Conceiving Our Future | Director/Producer: Annie Pancak Vogt
NEW YORK PREMIERE Some view having children as a necessary chapter in the human experience; others are concerned the decision is self-serving. – SA (USA, 9 MIN)
I am the nature | Director: Taliesin Black-Brown | Producers: Helena Sardinha, Rafael Thomaseto, Ramiro Vargas Chumpí Washikiat
WORLD PREMIERE A poetic perspective on the environment from the Achuar peoples of the Amazon Rainforest. – SA (Brazil/USA, 5 MIN)
Frozen Harvest | Director: Mark Fleming | Producer: Lone Spruce Creative
An astonishing legacy of ice harvesting is now endangered as an ice house in Maine faces the impact of global warming. – AR (USA, 3 MIN)
School of Fish | Directors/Producers: Oliver Sutro, Colin Arisman
NEW YORK PREMIERE An intimate look at Indigenous culture and salmon fishing, with a focus on an Alaskan family that fights to defend their history, future, and lifestyle. – AR (USA, 20 MIN)
The Shelmeca Serpent | Director: Laura Bermúdez | Producer: Luis Flores Alvarenga
NEW YORK PREMIERE Wildres Wood, an Indigenous biologist, explores the mysterious Río Plátano. – AR (Honduras, 13 MIN)
When the grass must go | Director: Ilja Willems | Producer: Bert Janssens
INTERNATIONAL PREMIERE A landscaper in Nevada creates stone gardens for clients as water controls make lawns less tenable. – DD (The Netherlands, 14 MIN)
Mountain Man | Director/Producer: Arun Bhattarai
NORTH AMERICAN PREMIERE A glaciologist goes on perilous trips to measure ice while leaving this family behind. – DD (Bhutan, 22 MIN)

The first screening will be followed by a Q&A with filmmakers and special guests.
See above to Accessibility features available by film. Additionally, all in-person screening venues provide sound amplification headphones upon request with venue management. IFC Center can also provide a T-Coil loop for compatible devices.