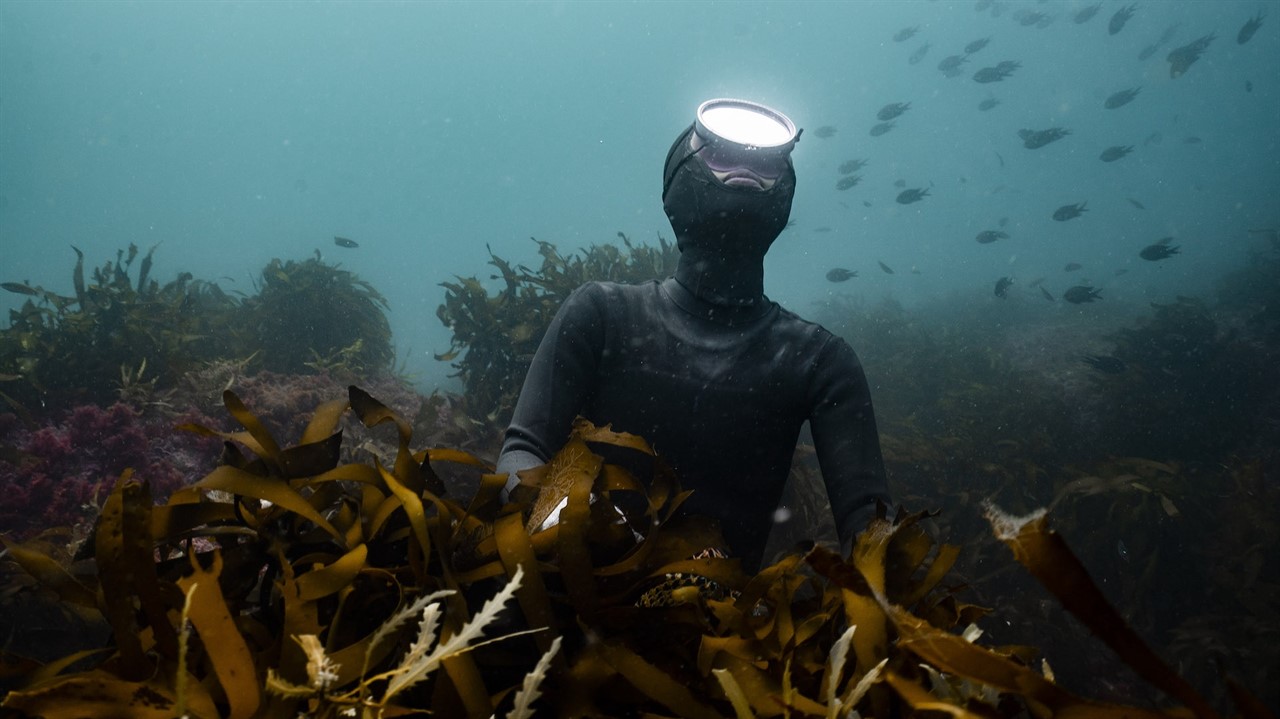 Women share their stories from in front of, and behind, the camera.
Bear | Director: Morgane Frund | Producer: Volko Kamensky
NEW YORK PREMIERE A student helps a filmmaker with his nature doc, and confronts him with the unexpected footage she discovers in his archive. – AR (Switzerland, 19 MIN)
A Home on Every Floor | Director/Producer: Signe Rosenlund-Hauglid
U.S. PREMIERE Writer Hanna Asefaw recreates the model of the council housing flat her Eritrean family lived in in Oslo, memorializing its diverse community, which was ultimately destroyed by the building's privatization. – DD (Norway, 11 MIN)
Daughter of the Sea | Directors: Nicole Gormley, Nancy Kwon | Producers: Min Chul Shin, Sooyoung "Suzy" Kim, Nicole Gormley
NEW YORK PREMIERE A hypnotic film about a woman's return home to Mara Island, where generations of women support their families by free-diving to harvest sea life from the ocean floor. – AR (USA/SOUTH KOREA, 18 MIN)
The Only Girl in the Orchestra | Director/Producer: Molly O'Brien | Producer: Lisa Remington
WORLD PREMIERE Learn about the amazing career of Orin O'Brien, the first woman hired to play in the New York Philharmonic. – SA (USA, 34 MIN)

The first screening will be followed by a Q&A with filmmakers and special guests.
See above to Accessibility features available by film. Additionally, all in-person screening venues provide sound amplification headphones upon request with venue management. IFC Center can also provide a T-Coil loop for compatible devices.