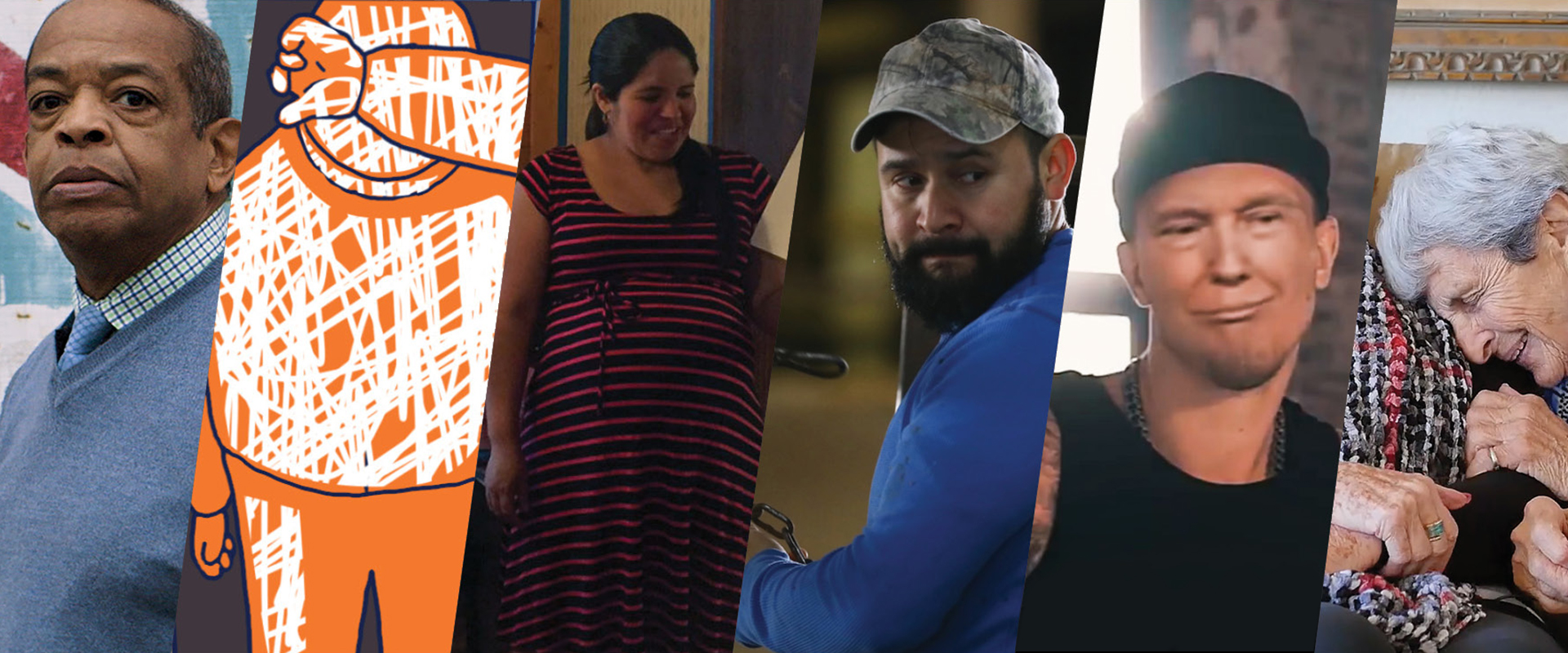 Part of our Bring a Friend special – get 2 tickets for the price of 1!
America, before and after 11/8/16. Adversary (USA, 17 min., Scott Cummings) profiles the controversial chair of Trump's New York campaign. The viewpoints of two voters on opposing sides are interwoven to make Purpleland (USA, 6 min., Carly Lieberman). Two expectant mothers face An Uncertain Future (USA, 11 min., Chelsea Hernandez, Iliana Sosa) as hostility towards immigrants mounts, a new reality also confronting dairy farmers and farm workers in Los Lecheros (USA, 19 min., Jim Cricchi). Our New President (USA, 12 min., Maxim Pozdorovkin) explores the cult of Trump through fake news, showing Russia's fawning appreciation. Best friends and Holocaust survivors Kitty and Ellen (USA, 16 min., Leah Galant) reflect on the striking resemblance between the contemporary political climate and their past.
Just added:
In How to Make a Pearl, Jason Hanasik takes the audience into a unique world of contemplation, isolation and an understanding of John's contentment. Via creative filmmaking and the use of John's own home videos, audiences enter two vastly contrasting worlds of one man's life.