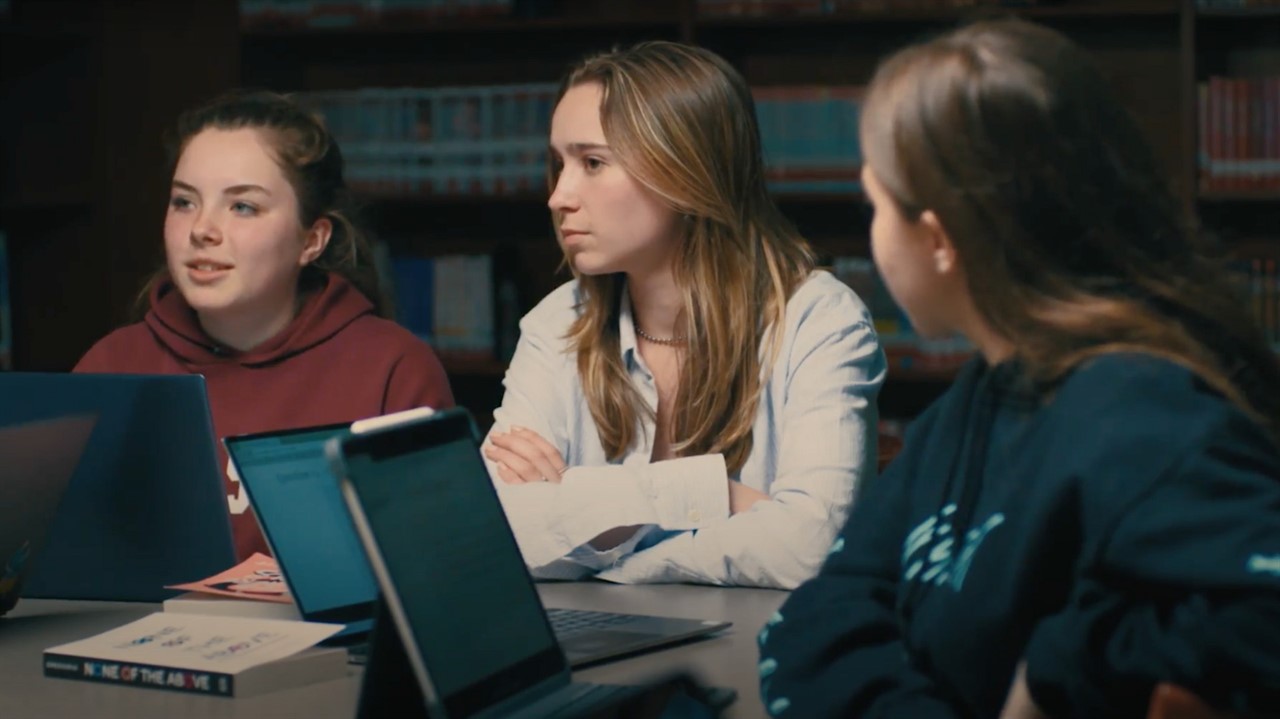 Stories that command attention about those who fight for a better future for all.
Banned Book Club | Director: Sinead Keirans | Producers: Em Shapiro, Mary-Elizabeth Esquibel
NEW YORK PREMIERE In central Texas, high school students read books banned from the library shelves in hopes of fighting for their return. – DD (USA, 16 MIN)
The Menstruation Station | Director: Miguel Luis | Producers: Miguel Luis, Nicole Olwagen
WORLD PREMIERE Activists install shelves and stations of feminine hygiene products around Amsterdam as a means to help people across the city. – DD (The Netherlands / Philippines, 15 MIN)
Sanctuary | Directors / Producers: John Haley, Julia Szromba
NEW YORK PREMIERE In the first city in Ohio to ban abortion, a former city councilor questions how this will impact local residents in need of life-changing healthcare. – SA (USA, 16 MIN)
Suddenly TV | Director/Producer: Roopa Gogineni
NEW YORK PREMIERE A group of young Sudanese people create an imaginary television station at a besieged sit-in. – DD (Sudan / Qatar, 19 MIN)
How We Get Free | Directors: Geeta Gandbhir, Samantha Knowles | Producers: Kathleen Lingo, Sweta Vohra, Jess Devaney
NYC PREMIERE Formerly incarcerated Elisabeth Epps worked to eradicate cash bail in Colorado and now answers the call from her community to run for state representative. – AR (USA, 32 MIN)

The first screening will be followed by a Q&A with filmmakers and special guests.
See above to Accessibility features available by film. Additionally, all in-person screening venues provide sound amplification headphones upon request with venue management. IFC Center can also provide a T-Coil loop for compatible devices.