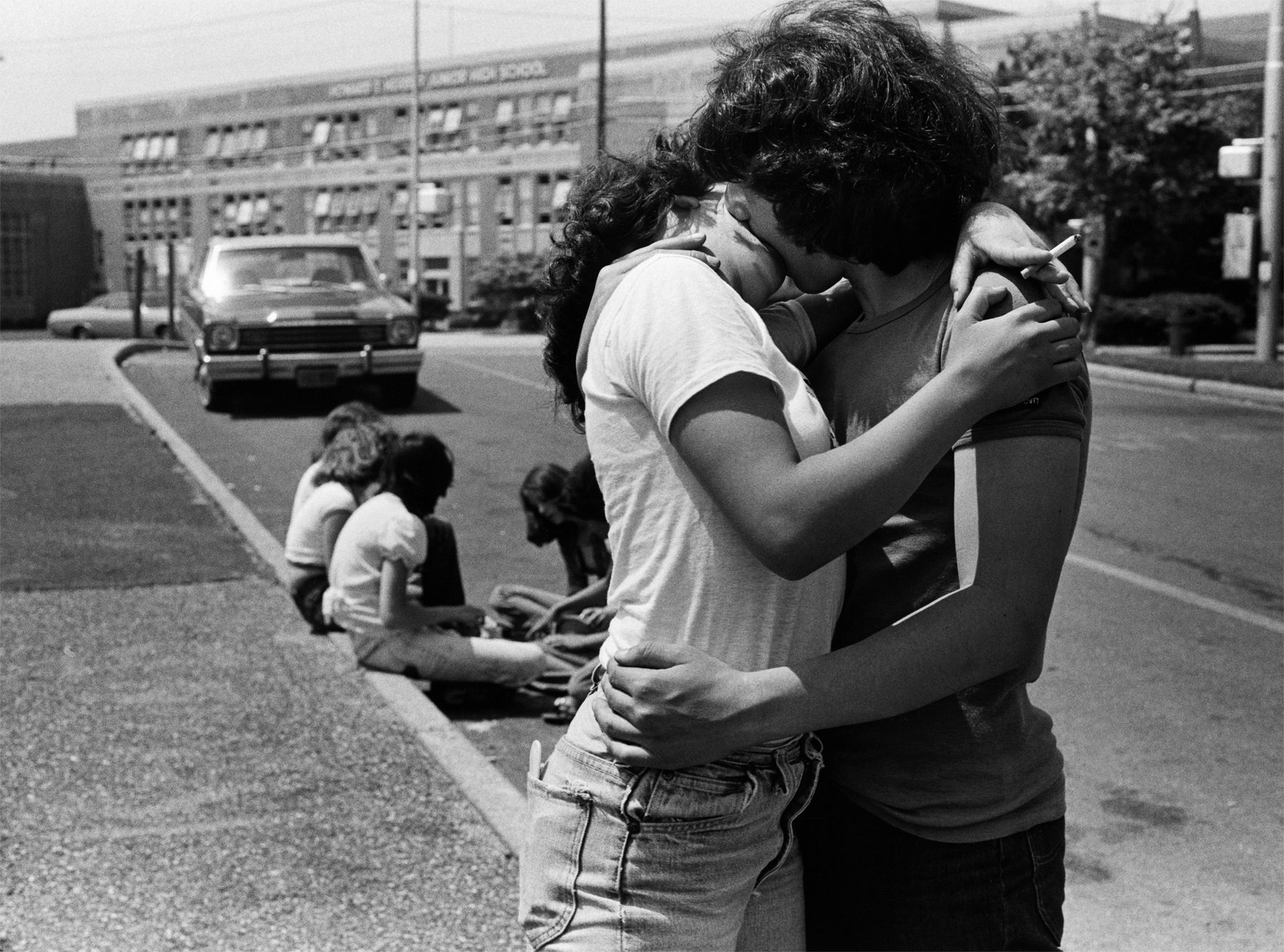 SHORTS: THE POWER OF IMAGES
A wide range of image making is celebrated in these six shorts. Kodachrome 2010 (9 min, Xander Robin) looks at the disappearance of the photographic film stock that flourished for 75 years. Grandpa Looked Like William Powell (5 min, David B. Levy) explores the mysteries of an autograph book. The Libertarian Cinema: When Films Made History (16 min, in Spanish; Verónica Vigil & José María Almela) immerses us in the anarchist cinema of the Spanish civil war. Grandpa's Wet Dream (16 min, in Japanese; Chihiro Amemiya) follows an unexpected career in adult film. The Joseph Szabo Project (15 min, David Khachatorian & George P. Pozderec) captures 1970s high school students in Long Island. Jim Denevan: Lake Baikal (10 min, in English & Russian; Meredith Danluck) documents an Art Hard installation on a frozen Siberian lake. (71 min total)
Shorts section is co-presented by SnagFilms.
Kodachrome 2010
Seventy-five years after Kodachrome's debut rocked the photographic world, only one lab continues to process the film; and they're about to run out of the necessary chemicals.
Director: Xander Robin; Producer: Xander Robin; Cinematographer: Adam Carboni; Editor: Xander Robin.
Twitter: @xanderrobin
---
Grandpa Looked Like William Powell
Sometimes a memento only reminds you how little you know someone. Such a thing happened to me when I came to possess my Grandpa Herman's high school autograph book from 1924.
Director: David B. Levy; Producer: David B. Levy; Cinematographer: David B. Levy; Music: Robert M. Charde; Editor: David B. Levy.
Website: www.facebook.com/pages/Grandpa-Looked-Like-William-Powell/113996788681253
---
The Libertarian Cinema: When Films Made History (original title: El Cine Libertario: Cuando las Películas Hacen Historia)
In July 1936, with the outbreak of the Spanish civil war, the anarchist union CNT nationalized the film industry in Spain. In Madrid and Barcelona, film workers obtained production equipment through the Union, and numerous films were produced.
This gave rise to a unique period, not occurring in the film making history of any other country. Although the country was suffering under a bloody war, between 1936 and 1938, many films of a wide range of genres were shown: dramas, social, musicals, comedies….The documentary shows each of these productions, which make up an exceptional legacy of the world's cinematography.
Director: Verónica Vigil & José María Almela; Producer: Verónica Vigil; Cinematographer: José María Almela; Music: FAI Music Archives; Editor: Verónica Vigil.
---
Grandpa's Wet Dream
As a man with a family and job at a travel agency, a 55-year-old slightly balding Japanese man is too embarrassed to buy adult videos at stores along the brightly lit downtown streets. He visits the office of an adult video production company to buy some copies directly from them. As he frequents the office for new releases, he was asked to act in an upcoming production. After a few years of hesitation, at the age 60, he debuts with a screen name Shigeo Tokuda.
Tokuda has not told any of his family members about his fifteen-year-long career as an adult video actor. Being 75 years old, Tokuda knows that he does not have too many years left for him. Competing with his senses of morals, shame, and guilt is his aspiration to mark his life as a unique existence.
Director: Chihiro Amemiya; Cinematographer: Chihiro Amemiya; Editor: Chihiro Amemiya.
---
The Joseph Szabo Project
The Joseph Szabo Project is at once the story of an artist-teacher, and a meditation on the power of the photographic image. In the 1970s, photographer Joseph Szabo became frustrated that many of his Long Island high school students lacked any interest in learning. To try and close the gap, he began photographing them. The images were published in two books that became classics for their depiction of adolescence, "Almost Grown" and "Teenage." They revealed Szabo to be a trusted confidant, a sympathetic observer, transforming his form of expression into a means of connection.
This visually driven documentary began with a question: Could still images engage an audience in the same way that moving images do? Drawn from thousands of stunning never before seen prints and classic published work, the film immerses you in a cinematic world created solely by the juxtaposition of Szabo's poignant photographs. As each photograph connects to the other, we witness Szabo capture the essential truths of teenage life, creating an engaging story from which none existed. He creates his art through his lens by simply "paying attention to what's around us." The Joseph Szabo Project illuminates these ideals and more in what could be called a time capsule, an alternative yearbook, filled with experiences that will resonate with anyone who has passed through the doors of high school.
Cameron Crowe put it best in the foreword to "Teenage," when he wrote that Szabo's photographs are indelible reminders that "Nothing lasts forever, except high school."
Director: David Khachatorian & George P. Pozderec; Editor: David Khachatorian.
Website: www.thejosephszaboproject.com
---
Jim Denevan: Lake Baikal
Land artist Jim Denevan and his crew journey to Lake Baikal in southwestern Siberia, and over the course of two weeks they create a land art installation spanning nine square miles across the lake's frozen surface.
In his quest to venerate a body of water deemed sacred by many in the region, Denevan broke his own record for creating the world's largest artwork, originally set in the Nevada desert in 2009.
Beautifully shot amidst Siberia's stunning glacial landscape, ART HARD is a documentary about a man's artistic process, his comedic nature, his struggle to stay sane, and the people who help him do so.
Director: Meredith Danluck; Producer: Nancy Ihlenfeldt; Cinematographer: Jake Burghart; Music: Saunder Jurriaans/Daniel Bensi; Editor: Alistair Banks Griffin.
Website: www.arthard.com
Twitter: @Anthropologist