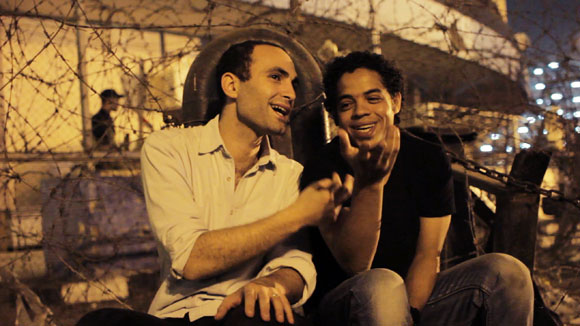 Showtimes
For more than two years, Egyptians have turned out in massive numbers to occupy Cairo's Tahrir Square and demand change from their leaders. During the many dramatic shifts over that time, director Jehane Noujaim and her crew have captured what's happened in the square through the eyes of several young revolutionaries. They range in background from poor to privileged and secular to religious. Their multiple viewpoints are revelatory whether you've followed these events closely or not at all.
DOC NYC will admit AMPAS members and a guest to any film screening in the festival's "Short List" section, space permitting. AMPAS members will need to present their membership card at the box office to claim a ticket.
NOTE: This screening is SOLD-OUT. Based on last-minute availability, a limited number of tickets may be released 15 minutes before showtime on a first come, first served basis to patrons in the RUSH LINE.
The Short List section is co-presented by Netflix
Director: JEHANE NOUJAIM

Producer: Karim Amer

Editor: Pedro Kos

Music: H. Scott Salinas

Language: Arabic & English

Country: USA