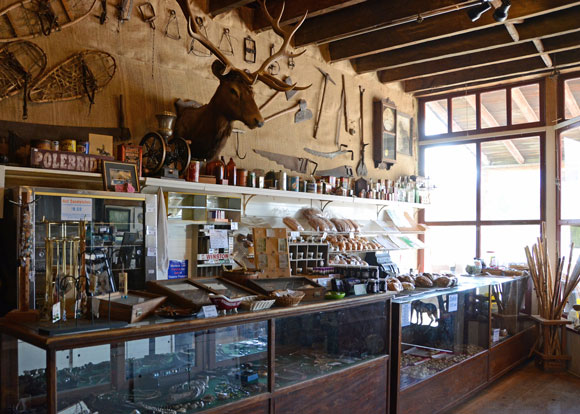 Nostalgia and changing times. The Photo Man (USA, 7 min., Ben Kitnick) trades in old photographs. An antique store owner welcomes visitors in Not for Sale (USA, 10 min., Matthew C. Levy). The Final Note (USA, 16 min., Mayeta Clark) profiles a South Bronx piano warehouse. A young couple takes over The Mercantile (USA, 16 min., Brian Bolster), a general store in remote Montana. Last Days of the Video Store (USA, 7 min., Quin O'Brien) shows the struggle of a once-thriving business. Remembrances of a swiftly changing Brooklyn come to animated life in Of Memory & Los Sures (USA, 15 min., Laurie Sumiye & Andrew Parsons). Camp Story (USA, 26 min., David B. Levy) reveals the impact of getting away from the city as a kid.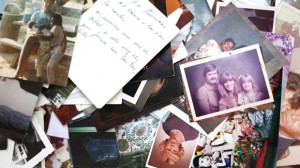 THE PHOTO MAN
In Hollywood, CA, Mark Kologi has collected and sold more than three million found photos. His connection to the photos is deeper than meets the eye.
Director: Ben Kitnick; Producer: Ben Kitnick; Cinematographer: Saxon Richardson; Editor: Saxon Richardson; Music: Markus Rennemann
NOT FOR SALE
Inside an antique shop where nothing is for sale, Anthony Pisano invites you to stop in, reflect on life, play jazz and satisfy your curiosity.
Director: Matthew C. Levy; Producer: Matthew C. Levy; Cinematographer: Matthew C. Levy; Editor: Matthew C. Levy; Music: Matthew C. Levy
Twitter: @mclcuts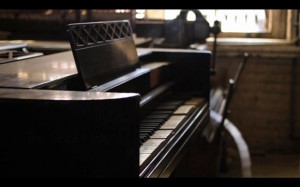 THE FINAL NOTE
The Final Note is a portrait of a rambling, hole-in-the wall warehouse in the South Bronx cluttered with 400-odd pianos and peopled by the eccentric characters who restore them. This short documentary film is an elegy to a once-majestic instrument and the high craft of piano restoration.
Director: Mayeta Clark; Producer: Mayeta Clark; Cinematographer: Mayeta Clark; Editor: Mayeta Clark; Music: Gilad Barkan
Website: http://pianoritesfilm.jux.com/
Twitter: @mayetaclark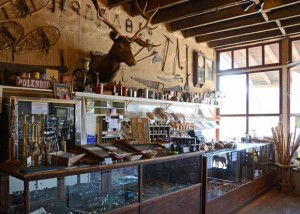 THE MERCANTILE
Nestled in a remote mountain valley at the front door of Montana's Glacier National Park, the historic Polebridge Mercantile dutifully endures as one of the last outposts of its kind in the American West. The Mercantile steps into the working lives of Flannery Coats and Stuart Reswig, the young couple whose search for the ideal marriage location yielded the most unforeseen challenges of their lives – proprietorship and preservation of a century old, unchanged business enterprise in a modern and ever-changing world.
Director: Brian Bolster; Producer: Brian Bolster; Cinematographer: Brian Bolster; Editor: Amy Glickman Brown; Music: Jeff Rosenstock
Facebook: www.facebook.com/TheMercantileMovie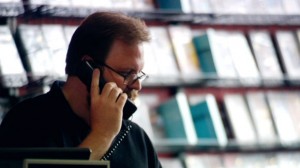 LAST DAYS OF THE VIDEO STORE
A look at the fast decline of brick and mortar video stores in a new digital world. We follow Jeff Miller, a veteran video store clerk, as he tries to keep Rocket Video alive and open for business in the heart of Hollywood.
Director: Quin O'Brien; Producer: Quin O'Brien; Cinematographer: Quin O'Brien; Editor: Quin O'Brien; Music: Alice Nicholas Wood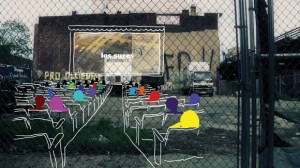 OF MEMORY & LOS SURES
An animated oral history of a traditionally Puerto Rican neighborhood in South Williamsburg, Brooklyn. Voices of longtime residents of Los Sures ("the South Streets") are juxtaposed with present-day images and archival documents suggesting a recently disappearing past. The film fluidly weaves fragments of childhood nostalgia and harsh realities of the past; unique glimpses into collective memory of a place undergoing rapid changes. Produced as part of a larger community documentary project through UnionDocs called Living Los Sures.
Director: Andrew Parsons & Laurie Sumiye; Producer: Laurie Sumiye & Andrew Parsons; Cinematographer: Laurie Sumiye; Editor: Laurie Sumiye; Music: Andrew Parsons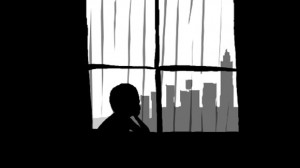 CAMP STORY
Sometimes you have to go away to find home. When a poor city kid volunteers at a summer camp, he discovers a whole new world, in this 27-minute animated documentary film.
Director: David B. Levy; Producer: David B. Levy; Cinematographer: David B. Levy; Editor: David B. Levy; Music: Robert M. Charde
Facebook: www.facebook.com/CampStory