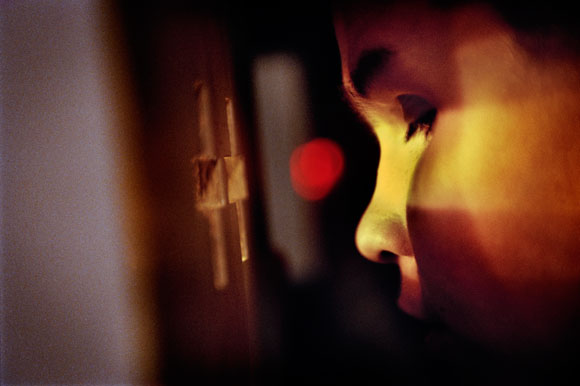 Founded in 2001 by seven of the world's leading photojournalists, VII ("Seven") now represents 23 preeminent photojournalists/filmmakers. Renowned for producing cutting edge multimedia, VII's work is published by the world's most respected news organizations and is broadcast internationally. In 2012, VII received two Emmy Award nominations for documentary features, two World Press Photo Awards and nine Pictures of the Year International Honors. In VII Uncommissioned, members of the acclaimed photo agency showcase their their award-winning short documentary films. Photo credit – Stefan De Luigi.
Co-presented with the International Center of Photography.
---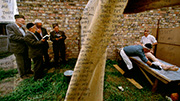 PHOTOJOURNALISMS
The notion of 'home' has shifting significance for Ed Kashi, a photojournalist who travels the world documenting social and political issues. For the past 30 years, Kashi has lived a life of intense engagement mixed with danger, anticipation, and loneliness. Encompassing nearly 20 years of photographs and journal entries to his wife, Julie, Photojournalisms (a supplement to Ed Kashi's new book by the same title) is a short, experimental film that provides a glimpse into the life and mind of an intrepid photographer. It is a complex collage defined by sensation, tension and passion.
---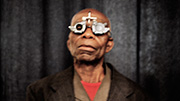 BLANCO
For the photographer Stefano De Luigi blanco, or white, signifies the idea of blindness not as a uniform disability but as an experience that is as complex and deep as the spectrum of colors that, when combined, create white light. Starting from this premise, De Luigi undertook a four-year journey into the life of the visually impaired around the world to illuminate our understanding of what it means to experience blindness.
---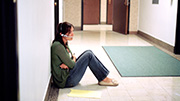 ON THE LINE
At the Department of Veteran Affairs in Canandaigua, New York, call responders for a war veterans' help hotline talk vets back from the edge of suicide. The center, established in 2007 by the U.S. Dept. of Veterans Affairs, is the only one of its kind in the country. In that year, the line received about 10,000 callers. By June of this year, operators had taken just under 100,000 calls. Operators in the center receive, on average, over 500 calls each day. But after they hang up after any given call, there is no way for them to follow-up. The operators almost never find out what happened to the veterans they work so tirelessly to help.
---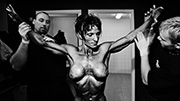 MIRROR
Mirror is an untraditional visual journey into the world of bodybuilding. More complex than a history of the sport or a portrait of its celebrity athletes, the film is a piercing portrait of what it means for people to commit themselves and their bodies to the extreme and consuming culture of bodybuilding. Because these athletes must also be obsessed with the gaze of others, the mirror becomes a symbol of the egoism and narcissism that is required to make it in this sport.
---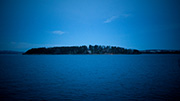 MASSACRE AT UTØYA
On July 22, 2011, a mass shooting took place on the island of Utøya where the Norwegian Labour Party, AUF, runs a youth summer camp. 650 young people were on the island when Anders Behring Breivik arrived in police attire shortly after an explosion killed several people in Oslo. He then opened fire, continuing to shoot until police forces arrived an hour after the first alarm went off. He immediately surrendered, but not before killing 69 people on the island, 33 of whom were under the age of18. This video is the testimony of one of the island's survivors.
---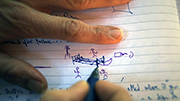 SYRIAN SPRING
For most Syrians the Arab Spring is proving tragically late. Syrians opposed to the regime feel that the international community has washed its hands of their protests. Since the bloody crackdown on civil protestors in the earlier stages of the unrest, the revolution has fallen into the hands of armed groups. This film documents a trip into Syria using the opposition's active and extensive network, which is everywhere. With cells in Turkish refugee camps, border smugglers, mountain guides, and safe houses throughout northern Syria, the network is the arterial core of the Syrian revolution. And civilians still gather to protest against the regime in towns all over Syria, committed to keeping their revolution alive.
---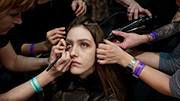 SIBERIAN SUPERMODELS
Every year, international model scouts scour Siberia for fresh faces to sell multi-million dollar brands. Here, girls as young as five learn how to pose, diet, and apply make-up. It has become a natural rite of passage to attend modeling agencies' finishing schools. But with their dim light and crammed casting halls, these places are deeply melancholy. Hopes are raised and dashed with a walk across the room, and disappointment is made more damaging by an intensified gaze on the female body. And yet, one can't help but relate to the girls' desire to leave their mark on the world.
---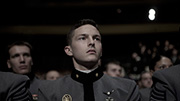 OBAMA'S WAR
This video by Christopher Morris was shot on December 1st, 2009, as U.S. President Barack Obama laid out his Afghanistan war strategy in an address at the U.S. Military Academy at West Point.
---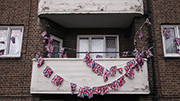 WENT THE GAMES WELL?
Focusing on the atmosphere in London during this year's summer Olympics, photographer, filmmaker and London resident Seamus Murphy meditates on the pedigree of the games and shows another side of the international event.
Director: Ed Kashi, Stefano De Luigi, Ashley Gilbertson, Joachim Ladefoged, Seamus Murphy, Anastasia Taylor-Lind, Christopher Morris, Marcus Bleasdale

Language: English