DOC NYC's Documentary New Leaders Award honors individuals whose efforts and fresh thinking on distribution, sales, festivals, and marketing bring greater inclusion and equity to the field. The initiative is co-presented by A&E.
Now in its inaugural year, the initiative recognizes 16 Documentary New Leaders who reflect the breadth and depth of rising talent in the documentary field. The list of 16 recipients draws from eight U.S. cities and covers a wide range of experience, from grassroots organizing to non-profit grantmaking to international distribution and beyond. While several honorees are filmmakers, this program highlights their leadership in roles that shape industry practices and culture.
The selection process began with an open call for submissions. Nearly 100 candidates were reviewed by a six-person selection committee of that included Caitlin Boyle, DOC NYC's Director of Industry and Education; Opal H. Bennett, DOC NYC's Director of Filmmaker Development; IFC Center's Operations Manager Asha Phelps; DOC NYC's Executive Director Raphaela Neihausen; DOC NYC's Artistic Director Thom Powers; and DOC NYC's Director of Programming Basil Tsiokos. Over the next year, the New Leaders program will host monthly gatherings for the honorees, offering a forum for mentorship, camaraderie, collaboration, and organizing.
Honorees are listed below.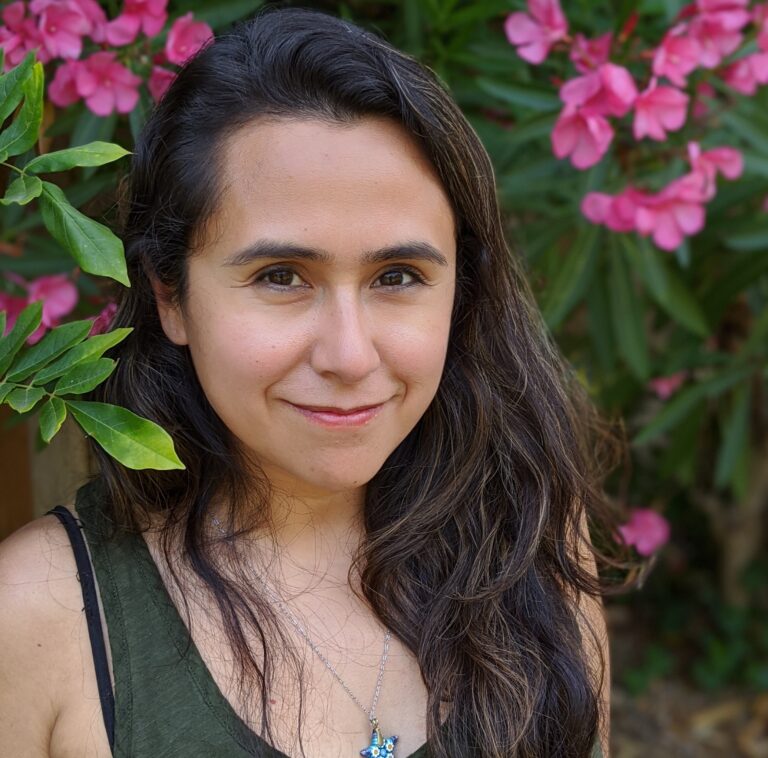 Brenda Avila-Hanna

Equity & Representation Team Lead, New Day Films

Strengthening collaborative and sustainable film distribution spaces and practices for historically underrepresented artists and audiences.


Brenda Avila-Hanna is an award-winning filmmaker, video journalist, and educator. Born and raised in Mexico City, her films mostly focus on transnational narratives between Latin America and the United States. Her work has been showcased at HotDocs, Lakino Berlin, Frameline, Fusion Network and Cine Las Americas International Film Festival, among many others. Brenda has been a Fellow at BAVC's National MediaMaker, the National Minority Consortia Lab through LPB, the NALIP Media Market and DocsMX. She is also a member-owner of New Day Films, an independent filmmaker collective bringing social justice films to educators. She currently serves in the collective's Steering Committee as the team lead for Equity & Representation. Brenda is also a programmer for the Watsonville Film Festival and a Mentor for the Latino Film Institute's Youth Cinema Project. Brenda received a Master's degree in Social Documentation from UC Santa Cruz, where she has also taught courses on the intersection of filmmaking, education, and social change.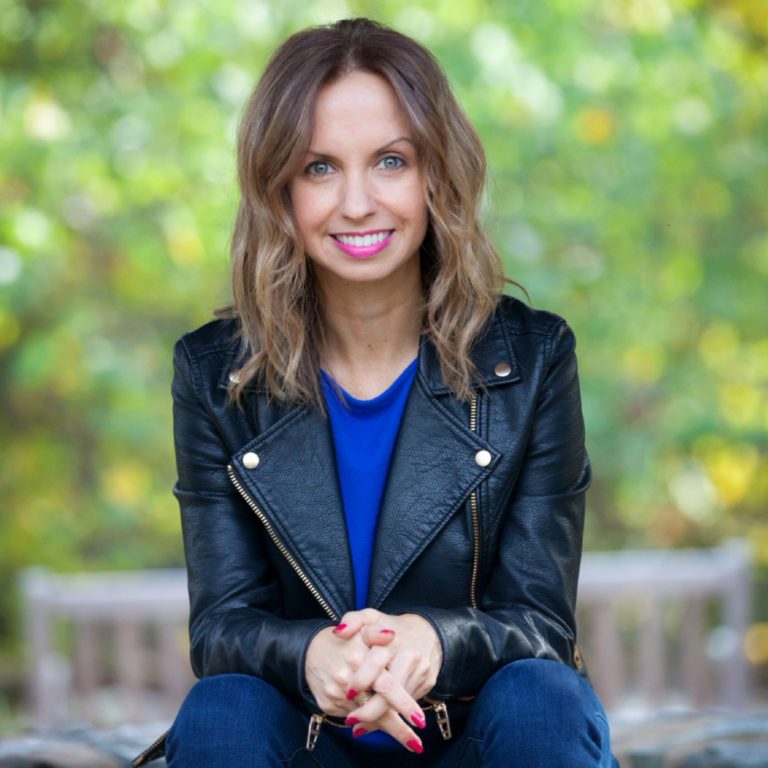 Executive Director, Center for Media & Social Impact, American University School of Communication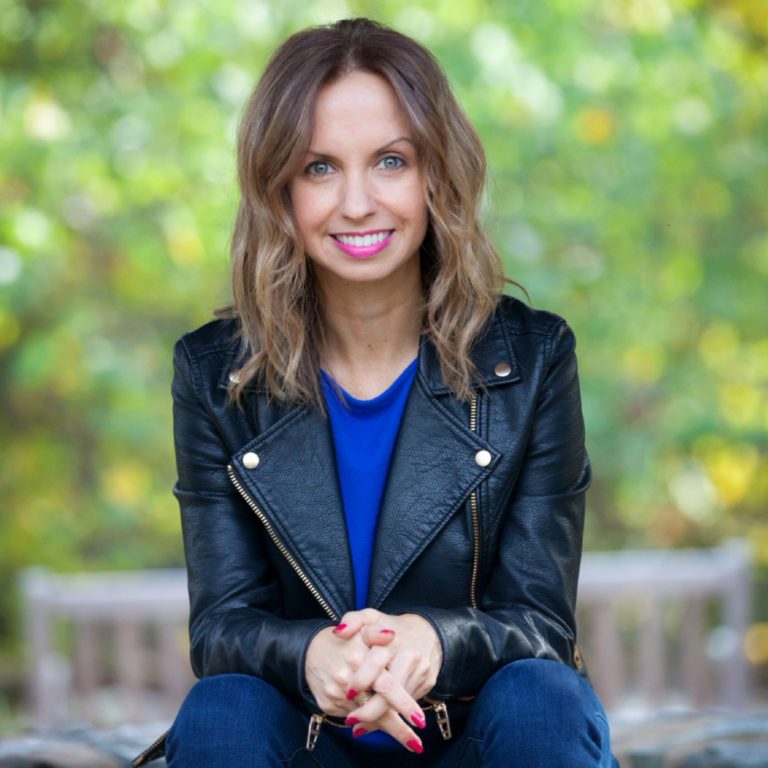 Caty Borum Chattoo

Executive Director, Center for Media & Social Impact, American University School of Communication

Fostering awareness and advocacy about documentary's role in social change and democracy through research, convenings, and creative collaboration.

Caty Borum Chattoo is Executive Director of the Center for Media & Social Impact (CMSI), an innovation lab and research center at American University's School of Communication that creates, showcases and studies media designed for social change; and Assistant Professor of Communication. She is an award-winning producer, engaged scholar, and professor working at the intersection of documentary, entertainment, and social change. Her first documentary book, Story Movements: How Documentaries Empower People and Inspire Social Change, was published in 2020. She is also the co-author, with Lauren Feldman, of A Comedian and An Activist Walk Into a Bar: The Serious Role of Comedy in Social Justice (2020). Under Borum Chattoo's leadership, CMSI launched Story Movements, a biennial national convening and research initiative at the intersection of civic storytelling and social change, as well as new research in documentary diversity and representation, social change, and more. In collaboration with the International Documentary Association, she is the architect and director of the field's longitudinal State of the Documentary Field study. As a producer, her documentary films and TV programs have aired in the U.S. and India. A former philanthropy director and producer with legendary TV producer and activist Norman Lear, program officer at the Kaiser Family Foundation's Entertainment Media & Public Health program, and senior vice-president in social change communication at global agency FleishmanHillard, her peer-reviewed research is featured in leading journals in communication and the humanities. She serves on the Board of Directors of The Peabody Awards, Kartemquin Films, and Working Films.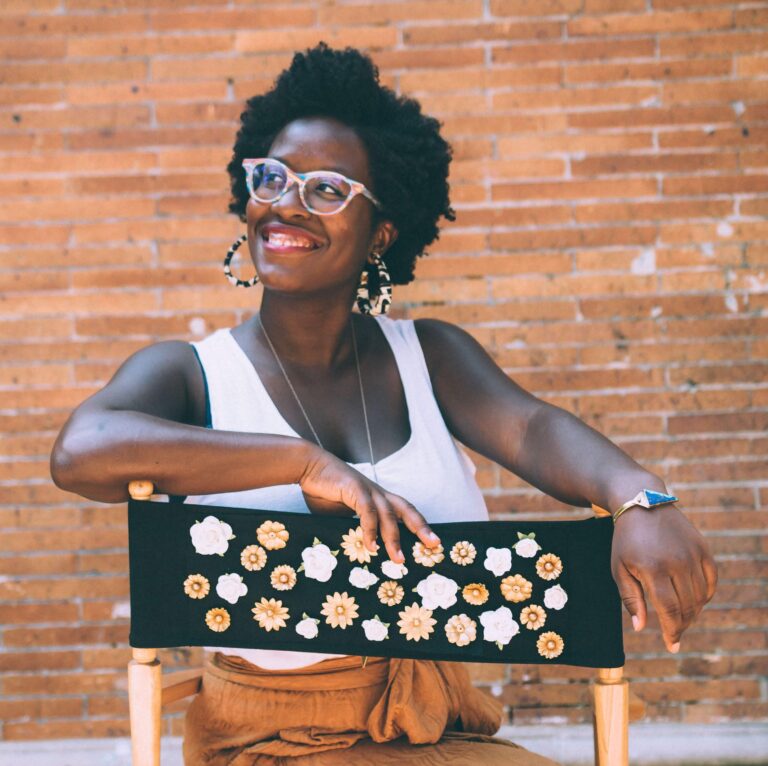 Iyabo Boyd

Founder & Director, Brown Girls Doc Mafia

Fighting inequality in the film industry by advocating for BIPOC women and non-binary documentary professionals.

Iyabo Boyd is the founder and director of Brown Girls Doc Mafia, whose mission is to bolster the creative and professional success of women and non-binary people of color working in the documentary industry, and to challenge the often marginalizing norms of the documentary field. Iyabo is also an award-winning filmmaker who strives to tell stories from under-explored perspectives, to reflect the dynamic humanity of women and people of color. Her latest short Me Time is a black feminist comedy about masturbation, which has played over 20 festivals nationwide, winning 9 awards. She was a fellow in Sundance's 2019 Talent Forum and their 2018 Screenwriting Intensive, and was awarded a 2019 SFFILM Rainin Screenwriting Grant for her first first feature screenplay, Kayla & Eddie En Français, about an estranged Black father and daughter reconnecting in Paris. As a producer, Iyabo was a Sundance Creative Producers Fellow and an Impact Partners Creative Producers Fellow in 2016, for the feature documentary For Akheem, about a teenage black girl coming of age in St. Louis just after Ferguson, which premiered at the Berlin International and Tribeca Film Festivals. As a film industry professional, Iyabo has held positions in artist development, program management, and funding at the Points North Institute, First Look Media's Topic.com, Kickstarter, Doc Society's Good Pitch, Chicken & Egg Pictures, Tribeca Film Institute, and IFP. Originally from Denver, Iyabo graduated from NYU's Tisch School of the Arts for Film & Television, and currently resides in the Bronx, NY.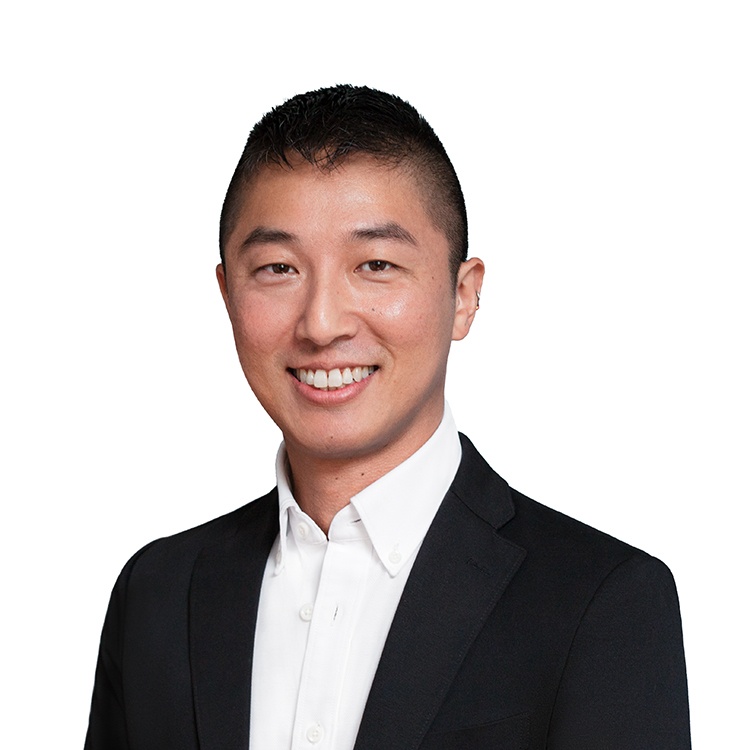 Robert Chang

Coordinating Producer, America ReFramed

Presenting to the public diverse and consequential documentaries to illuminate complex social issues.


Robert Y. Chang is the Coordinating Producer of America ReFramed and is part of the American Documentary Programming & Production team. American Documentary is the producer of POV, POV Shorts, and America ReFramed. America ReFramed is committed to presenting diverse stories that illuminate complex social issues. The curated year-round series can be seen on public television's WORLD Channel. America ReFramed's weekly national broadcasts pose an array of experiences through which viewers can contemplate our past, understand our present, and challenge the reimagining of America's future. Robert contributes to series curation, coordinates production and release of digital assets, and assists in managing submissions, film evaluations, and filmmaker deliverables. He has served as juror, screener, programmer, panelist, and reviewer for a range of film festivals and arts funders. He received his Ph.D. in Cultural Anthropology at NYU for his research on the intersection of religion and media. Robert is also a documentary filmmaker whose work has screened worldwide at festivals and is distributed by Documentary Educational Resources (DER). He is a member of the Producers Guild of America.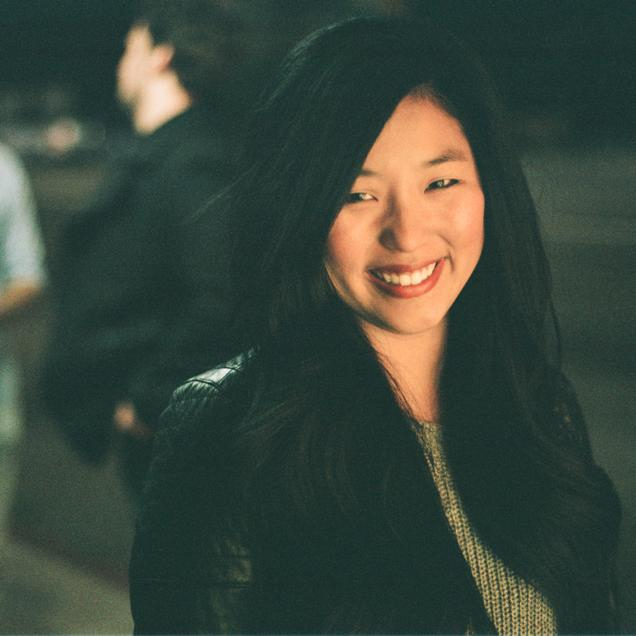 Abby Lynn Kang Davis

Advocating for underrepresented storytellers and creating space for voices that will go unheard if not fought for. 


Multi-Emmy-nominated Abby Lynn Kang Davis primarily collaborates with storytellers and curators in non-fiction. Throughout her career, Abby has focused on breaking underrepresented voices into the commercial television and film industry. Her specialized skill set identifying viable talent, advocacy and mentorship on behalf of unknown storytellers has garnered millions in sales revenue, top-tier film festival invitations and award nominations. Abby began her career at Freestyle Picture Company, where she assisted in the directorial debuts of top female talent such as Jennifer Aniston, Zoe Saldana, and Olivia Wilde. Abby began the next phase of her career as an agent at Preferred Content, and over her six-year tenure was responsible for bringing multiple projects to market, among them being Rich Hill (Sundance 2014), The Bad Kids (Sundance 2016) and 78/52 (Sundance 2017) and executive producing Emmy-nominated Long Shot (Telluride 2017/Netflix Originals), Emmy-winning 306 Hollywood (Sundance 2018/PBS POV), Wrinkles the Clown (Magnolia) and the television docuseries The Devil You Know (Viceland). Abby went on to serve as Head of Originals at Breakwater Studios (BS), one of the first venture-backed branded content studios by MWM's Gigi Pritzker. Among the projects she developed and produced while at BS was The New York Times' Emmy-nominated series Almost Famous (Telluride 2020 / Op Docs). Currently Abby is the founder of character., a producing and consulting company that focuses on discovering and advocating for underrepresented storytellers into the commercial film and television marketplace. Abby is originally from Michigan and splits her time between Chicago and Los Angeles.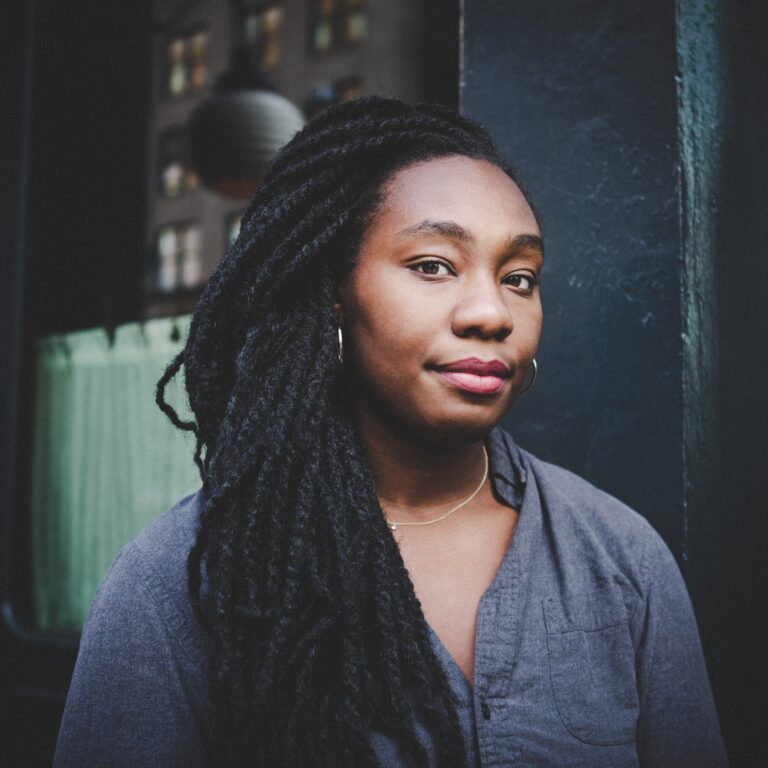 Chloe Gbai

Director, IF/Then Shorts, Field of Vision

Creating economic and creative pathways for short-form documentary filmmakers to work and thrive.


Chloe Gbai is an Emmy-nominated producer and the Director of IF/Then Shorts at Field of Vision, a program that identifies and supports original, standalone short documentaries by filmmakers working in and representing their communities. Previously, as the POV Shorts and Streaming Producer, she launched POV Shorts, which, in its first season, earned an Academy Award nomination for Best Documentary Short, two Emmy nominations and an IDA Awards nomination for Best Short Form Series. She is a proud member of Brown Girls Doc Mafia, a 2020 Impact Partners Producing Fellow, and a member-in-residence of the Meerkat Media Collective.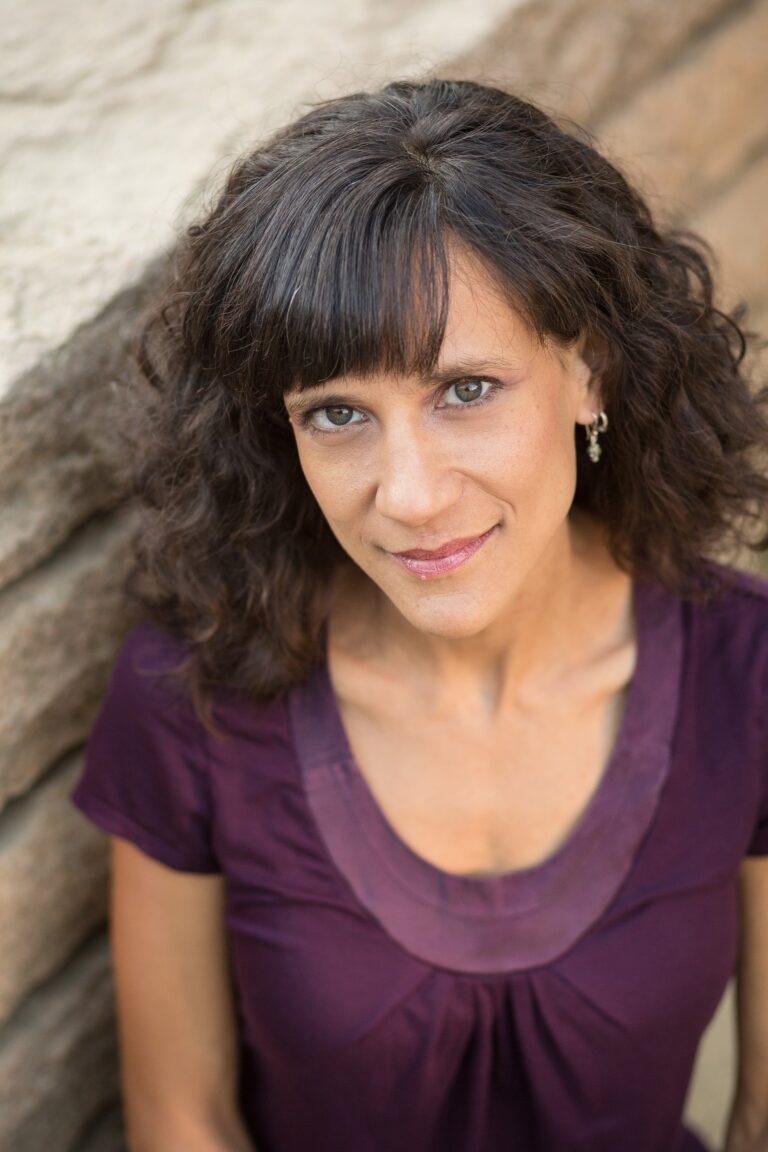 Cheryl Green
Digital Operations Lead, New Day Films
Advancing deaf and disability access for equity in documentary filmmaking and viewing.

Cheryl Green MFA, MS is a captioner, audio describer, audio and video producer, 2017 AIR New Voices Scholar, and a Member-Owner and the Digital Operations Lead at New Day Films. She brings her personal experiences with invisible disabilities to creating media that explores politically and culturally engaged stories from cross-disability communities. Her artistic goals focus on making media accessible, cross-disability collaboration, and building equity. Cheryl produces audio for the Disability Visibility Podcast and DisArt's DisTopia, reported and produced one episode for the Peabody-nominated Season 2 of 70 Million, and has provided captions and audio description for Superfest International Disability Film Festival, Cinema Touching Disability, Kinetic Light, and Basic Able Podcast.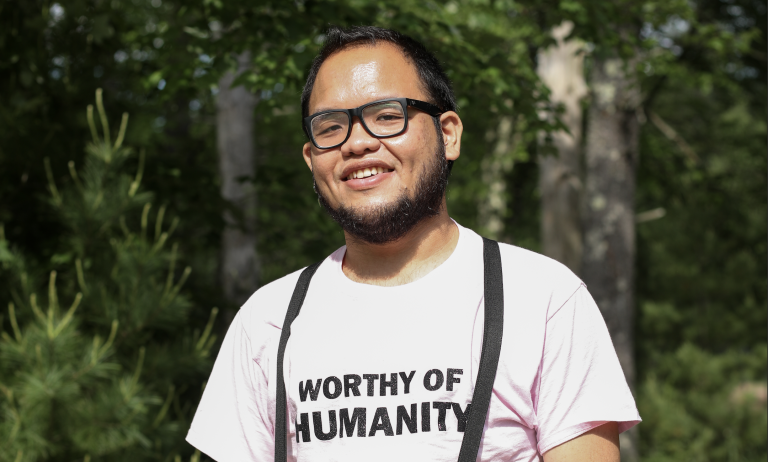 Set Hernandez Rongkilyo

Co-Founder, Undocumented Filmmakers Collective

Centering the expertise of undocumented immigrants not just as sources of stories, but as filmmakers, artists, and primary audiences.

Set Hernandez Rongkilyo is an undocumented immigrant filmmaker and community organizer whose roots come from Bicol, Philippines. They are the fruit of their parents' sacrifices, their siblings' resilience, and their community's nurturing. Set envisions a filmmaking landscape that centers equity and abundance, where all artists have the resources to thrive using the unique skill sets they embody. Set's short films have been televised, featured, and awarded in film festivals across the U.S. As part of the inaugural cohort of the Disruptors Fellowship by Joey Solloway's 5050by2020 and the Center for Cultural Power, Set is developing a half-hour, TV comedy pilot about the undocumented experience. Set also directed/produced the short documentary Cover/age (2019) about healthcare expansion for undocumented adults. They served as Impact Producer for projects such as In Plain Sight and the award-winning Call Her Ganda (Tribeca, 2018). Since 2010, Set has been organizing around migrant justice issues from education equity to deportation defense. Along with Rahi Hasan, they are the co-founder of the Undocumented Filmmakers Collective, which advances equity for undocumented immigrants in the film industry. They are the recipient of numerous fellowships including the Firelight Impact Producer Lab and Soros Justice Fellowship. They have spoken about people-centered filmmaking on panels across the country including the Film Independent Forum and the Sundance Film Festival.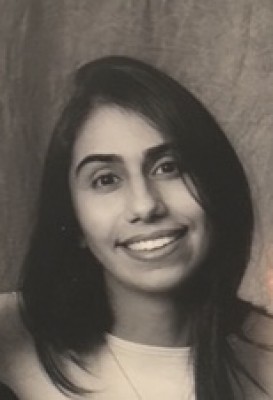 Marjon Javadi
Director, Original Documentaries & Docuseries, Disney+
Empowering storytellers to find their voices by using documentary as a tool to reach new audiences.
Marjon Javadi is the Director of Original Documentaries and Docuseries at Disney+. She is responsible for identifying new nonfiction opportunities and works with key stakeholders across the company to ensure their success through development, production and launch. Current projects include the
Untitled Mickey Mouse Documentary
,
On Pointe
and
Marvel's 616
, among others. Previously, she was Senior Manager, Film Funds and Partnerships at Doc Society, working across international film funds that support feature documentary stories from early development to production. Recent projects included the Academy-nominated 
The Edge of Democracy
, 
Knock Down the House
, and most recently 
Softie
, which premiered at Sundance 2020. Prior to Doc Society, she worked in the documentary division at Netflix Originals on series and films including Emmy-award-winning
Chef's Table
and
Making a Murderer
, and Academy-Award-nominated films
Virunga
, and
Winter on Fire
. She has also worked as a development executive for Scott Rudin Productions, and in CAA's Film Finance and Sales Group. She was a producer on the short documentaries,
Waiting For Hassana
and WGBH's 
Crossing the Divide.
Her experience is in development, production, and acquisitions for both fiction and non-fiction features. Marjon graduated from New York University and is based in Los Angeles.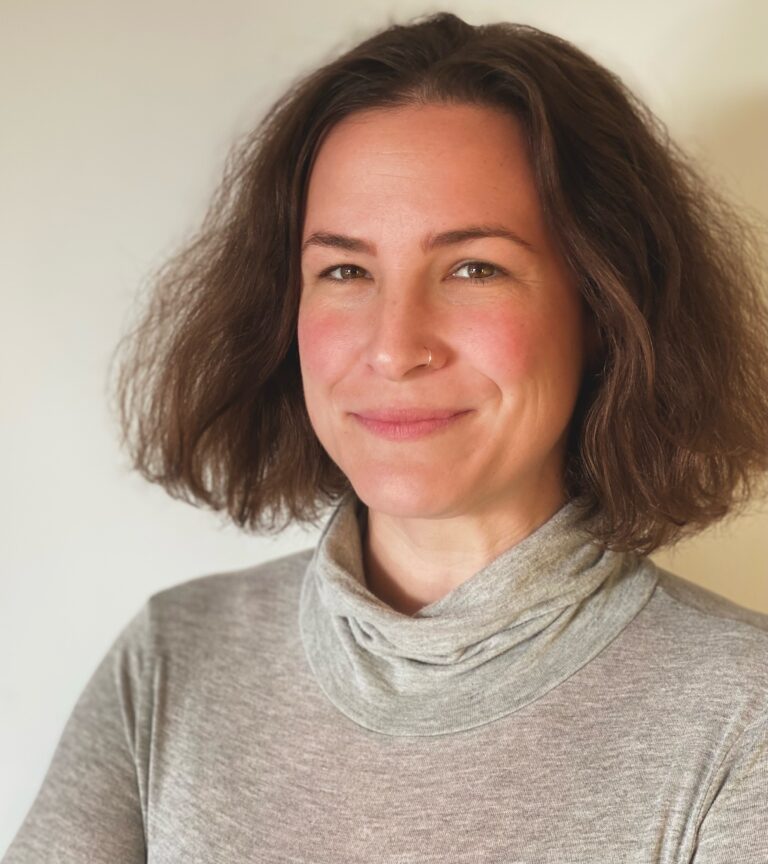 Zana Lawrence
Director, Original Documentary Features, Netflix
Increasing empathy on a global scale through the power of documentary storytelling.
Zana began in the documentary space early in her career, interning for esteemed NYC documentarian Marc Levin at Blowback Productions. She has spent the last 6 1/2 years as a part of the Netflix Documentary team, working with a wide array of filmmakers across various projects. She oversaw the recently launched doc series
Unsolved Mysteries
, executive produced by Shawn Levy's 21 Laps and Terry Meurer's CMP; Brian Knappenberger's
The Trials of Gabriel Fernandez
; as well as the feature doc
Becoming
, directed by rising star, Nadia Hallgren, which took an intimate look at the life of Michelle Obama.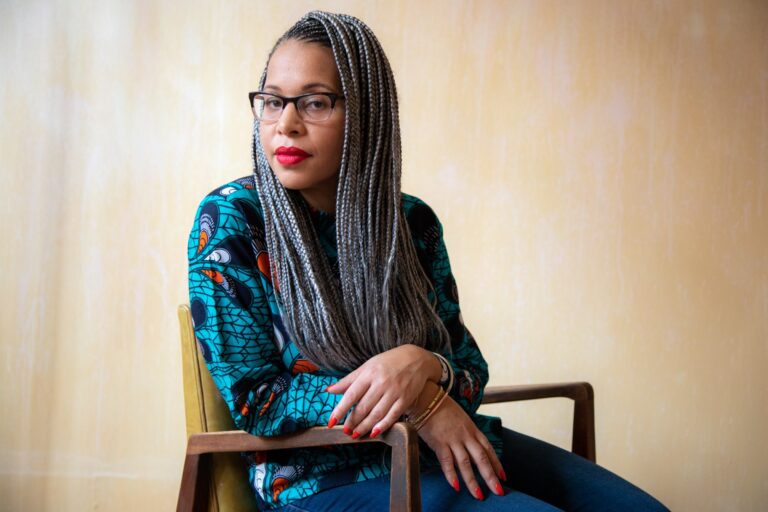 Loira Limbal
Senior Vice President of Programming, Firelight Media
Nurturing BIPOC storytellers and working towards a more just and beautiful documentary ecosystem.
Loira Limbal is an Afro-Dominican filmmaker and DJ interested in the creation of art that is nuanced and revelatory for communities of color. She is the Senior Vice President of Programs at Firelight Media. Firelight is committed to making films about pivotal movements and moments in the U.S.. Its flagship program–the Documentary Lab–is a fellowship that provides mentorship, funding, and industry access to emerging filmmakers of color. Limbal's film
Through the Night
is a feature documentary about a 24-hour daycare center. It was part of the 2019 Sundance Edit & Story Lab and was selected for world premiere at the 2020 Tribeca Film Festival. Her first film,
Estilo Hip Hop
, was a co-production of ITVS and aired on PBS in 2009. Additionally, she co-produces and helms the popular Brooklyn monthly #APartyCalledRosiePerez. Limbal received a B.A. in History from Brown University and is a graduate of the Third World Newsreel's Film and Video Production Training Program. She is a Sundance Institute Fellow and a former Ford Foundation JustFilms/Rockwood Fellow. She lives in the Bronx with her two children.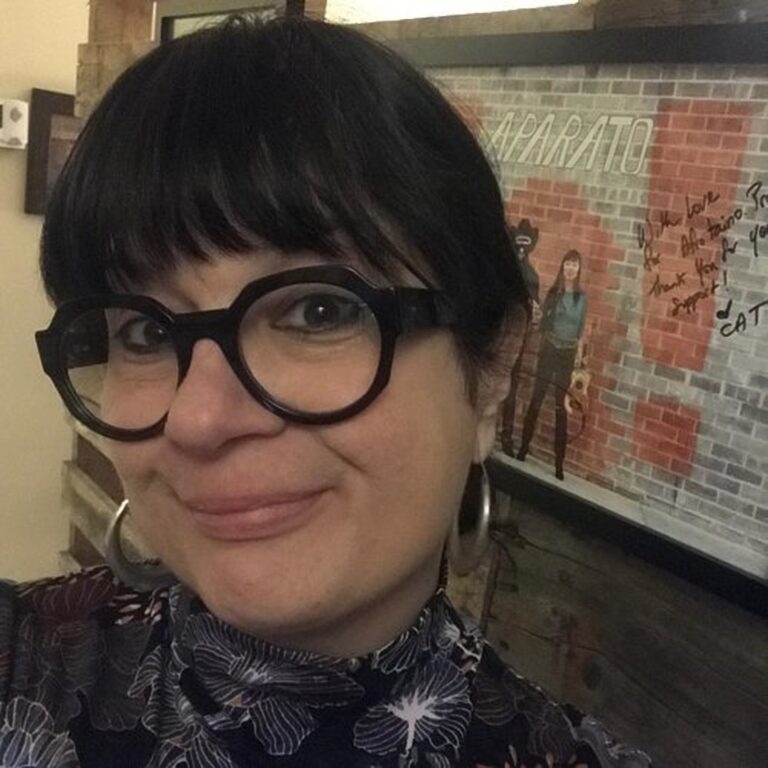 Marángeli Mejía Rabell
Festival Director, Philadelphia Latino Film Festival
Bridging Latinx creators, stories and culture to bring about positive change, new representation and self actualization.
Marángeli Mejía Rabell is a Puerto Rico-born, Philadelphia-based connector, cultural organizer and producer, arts and culture curator and programmer whose work is centered on co-creation, capacity building, leadership development, cross sector collaborations and honoring our roots as a tool for social change and community self actualization. Marangeli's practice is focused on community media practices, cultural organizing, intersectionality, accessibility, and diversity. As Director of the Philadelphia Latino Film Festival and Co-founder/Creative Partner of AFROTAINO, she co-curates, designs and executes arts and culture programming, collaborations, and multidisciplinary projects. She has served as the Philadelphia Latino Film Festival Director for over five years, supporting the groundbreaking work of Latinx filmmakers. Under Marángeli's leadership, PHLAFF has evolved into an international film festival that brings the best of US-based Latinx and Latin American stories to wide audiences. Throughout Marángeli's career, she has centered Latinx creators, stories, and culture to bring about positive change and new representation.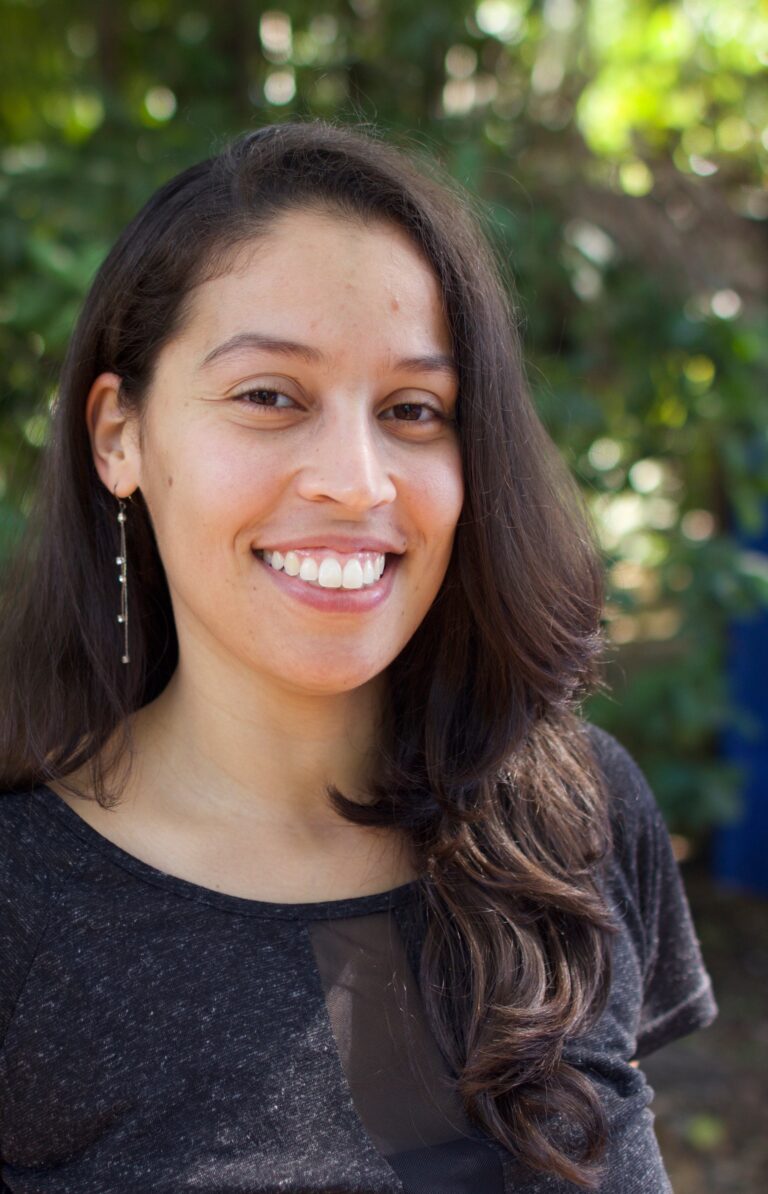 Ani Mercedes
CEO and Impact Producer, Looky Looky Pictures
Empowering filmmakers to activate their film's most passionate audience through powerful partnership building, engaging events, and impactful social change campaigns.
Ani Mercedes is CEO, Impact Producer, and Founder of Looky Looky Pictures, which connects the power of films with the power of people, by bringing films to passionate partners and audiences who can use them as tools to change the world. Since 2016, Looky Looky Pictures has led or advised more than 40 social impact campaigns, including DOC NYC 2020 selections
Through the Night
and 
Duty Free
and impactful films 
Councilwoman,
Building the American Dream
,
Liyana
, and led the Outreach for Good Pitch NYC 2019. They work with stories that go beyond empathy; that aim to participate in the transformational work of building solidarity with (rather than for) the communities they aim to serve. Ani is a passionate "gate-opener," advocating for independent filmmaker empowerment, offering the Guided Campaign service, a hands-on accelerator program that guides filmmakers on how to confidently launch and implement a successful film impact campaign with full access to templates, weekly strategy calls, and a private Facebook group. Ani is also a financial educator and created the Thriving Filmmaker Academy, a resource with free webinars and workshops that have served over 500 filmmakers in over 20 countries. Ani was a Firelight Media Impact Producer Fellow, Kartemquin Films intern, White House intern during President Obama's administration, an elementary school teacher via Teach for America, earned a Bachelor's in Anthropology from the University of Chicago and a Master's in Public Administration from Syracuse University, and lives in her hometown of Miami, Florida where she enjoys the boxing and oil painting.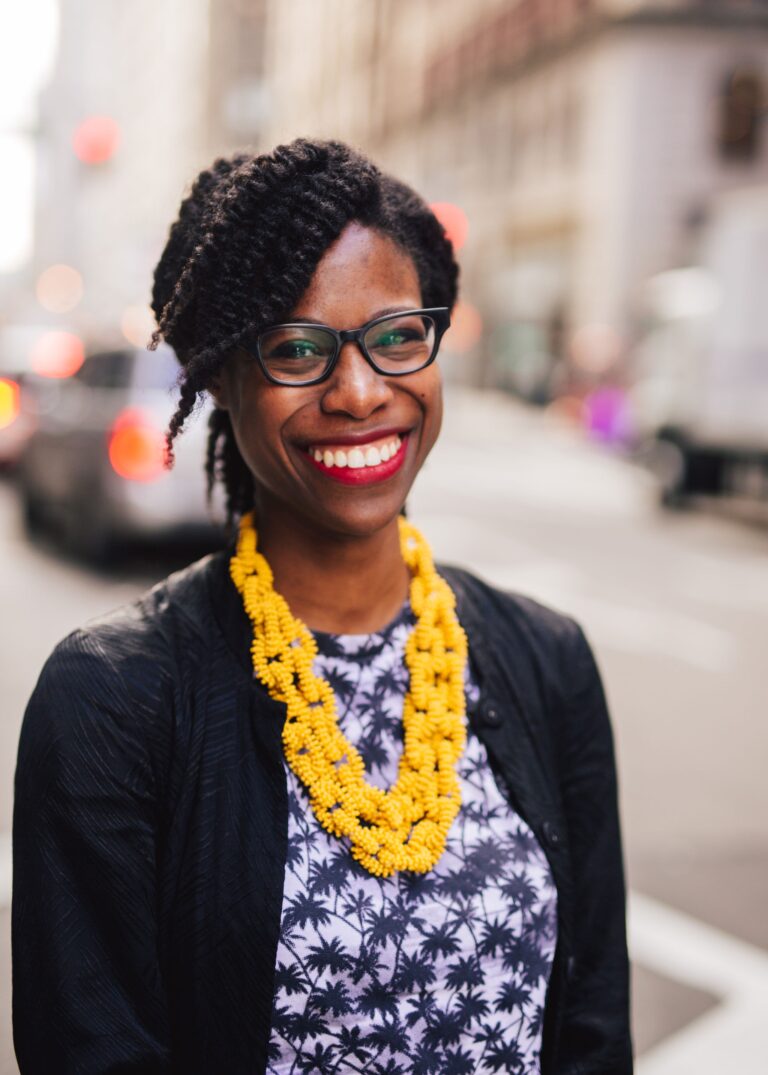 Denae Peters
Program Officer, Perspective Fund
Funding initiatives that amplify movement-driven modes of distribution and foster an inclusive and sustainable ecosystem for documentary filmmakers and impact strategists.
Denae Peters is a Program Officer at Perspective Fund, a grant-making organization funding nonfiction media, where she oversees the documentary impact infrastructure portfolio. She is also a founding board member of Brown Girls Doc Mafia (BGDM), an advocacy initiative representing 4000+ women and non-binary people of color working across the documentary field, and has recently programmed for Hot Docs and the Toronto International Film Festival. Previously, she led non-theatrical impact campaigns at Picture Motion and Film Sprout. Before working in the documentary impact niche, Denae spent five years at the Toronto International Film Festival, overseeing the filmmaker relations department.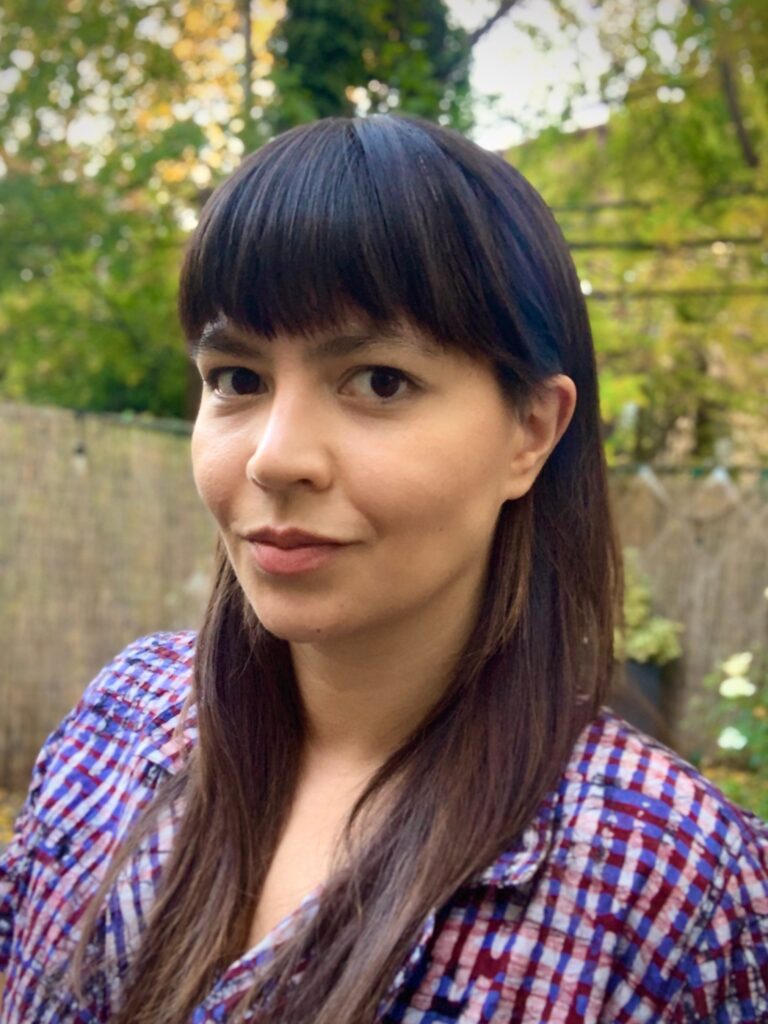 Merrill Sterritt
Head of Alliances and Cultural Engagement, Cinereach
Advocating for increased funding and accessibility for under-resourced and marginalized filmmaking communities. 
As the Head of Alliances and Cultural Engagement, Merrill Sterritt has expanded Cinereach's impact by developing methods of support for regional and community-focused film organizations and collectives. She firmly believes there is no sustainable, ethical or equitable path forward for the independent film industry without a diversification of field leaders and gatekeepers and a decentralization of power. Prior to joining Cinereach, Merrill co-founded Film Presence in 2010, where she lead theatrical outreach campaigns to connect films with crucial audiences from outside the arthouse bubble. Merrill has also worked in post-production and managed the Production Assistance Program at Women Make Movies.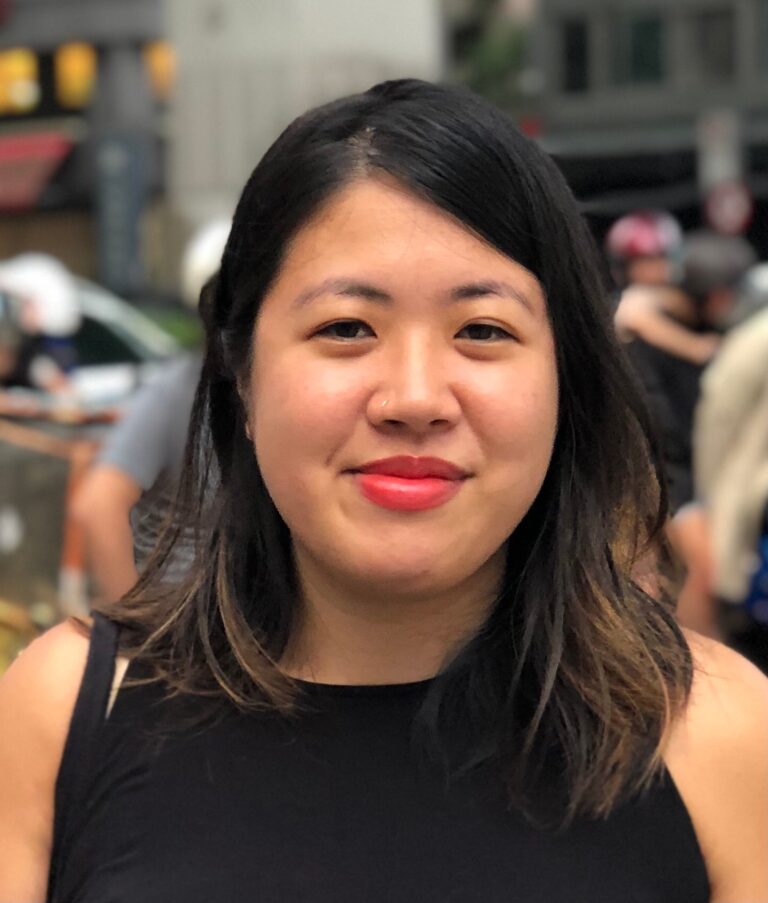 Nicole Tsien
Co-Producer, American Documentary / POV
Building an equitable framework for POV programming and developing new pipelines for diverse filmmakers.
Nicole is the Co-Producer at POV, the longest-running documentary series on PBS. As a member of the Programming and Production team, she takes part in the curation and production of the series, manages film submissions and the pre-screening process, and advises filmmakers on their projects. Since joining POV in 2013, Nicole has worked with her colleagues to present more than 90 films to a national audience and has been the recipient of multiple News and Documentary Emmy, Peabody and duPont-Columbia nominations and awards. Nicole was a co-producer on Ngawang Choephel's
Ganden: A Joyful Land
; has worked as a production assistant on Yance Ford's Oscar-nominated documentary
Strong Island
; and was an assistant to Joshua Z. Weinstein on his 2012 documentary 
Drivers Wanted
. Nicole has participated on pitch forums, panels, and juries worldwide, including Austin Film Festival, DocAviv, and Doc NYC. She is a member of Asian American Documentary Network (A-Doc) and serves as a board member of Brown Girls Doc Mafia.
A&E leads the cultural conversation through high-quality, thought provoking original programming with a unique point of view. Whether it's the network's distinctive brand of award-winning disruptive reality or groundbreaking documentary, A&E always makes entertainment an art.  The A&E website is located at aetv.com.  Follow us on Twitter at twitter.com/aetv and Facebook at facebook.com/AETV.  For more press information and photography please visit us at press.aenetworks.com.