2015 VISIONARIES TRIBUTE AWARDS GO TO TOM QUINN & KIM LONGINOTTO
October 13, 2015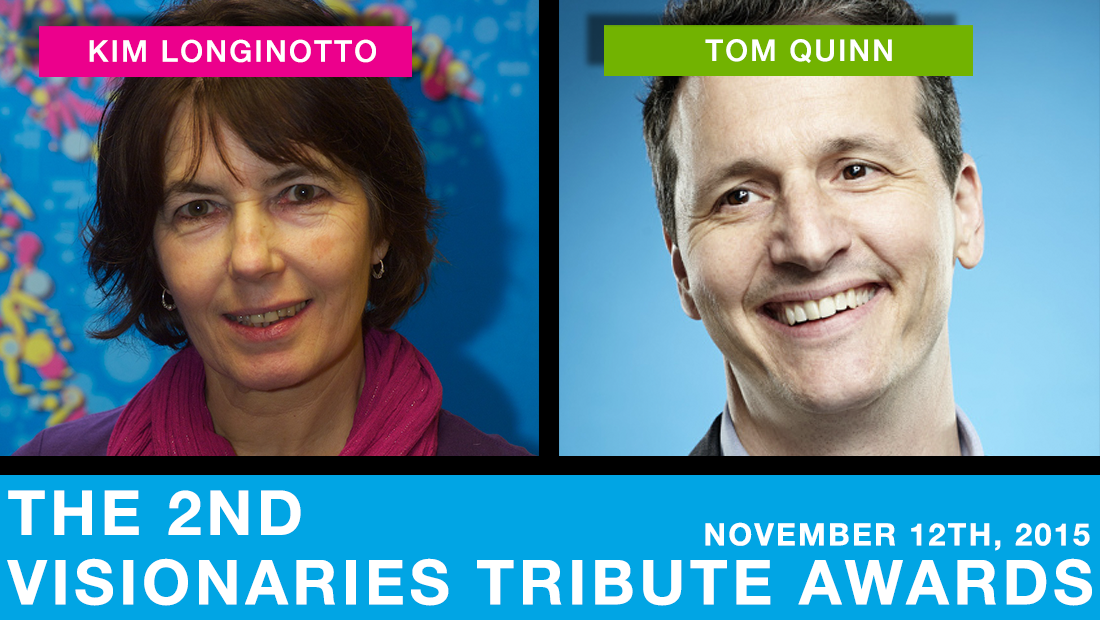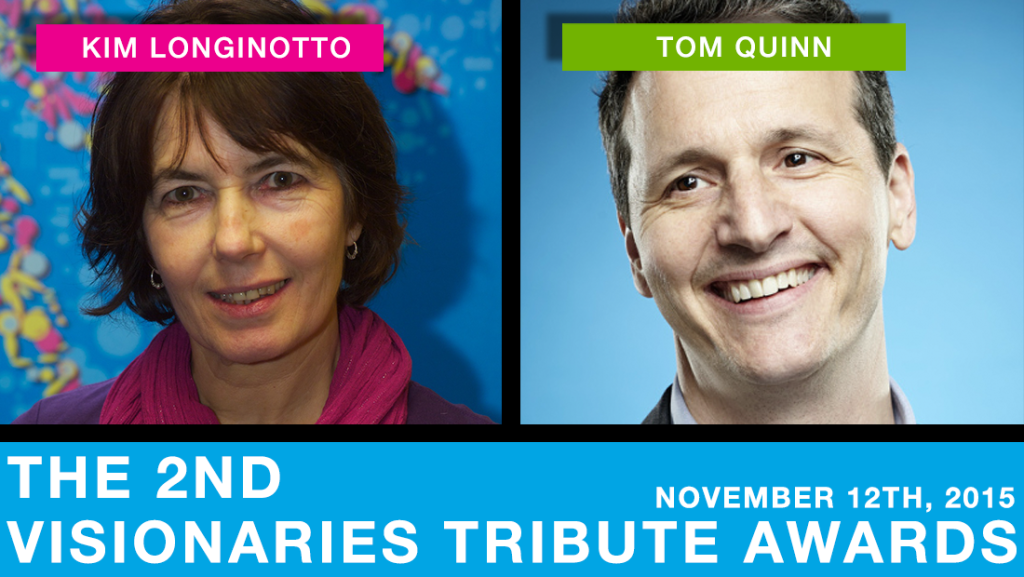 DOC NYC, America's largest documentary festival, running November 12-19, announced the final two awards being given at the November 12 Visionaries Tribute: filmmaker Kim Longinotto will receive the Robert and Anne Drew Award for observational filmmaking and distribution executive Tom Quinn will receive the Leading Light Award for distinguished service to documentary in a role outside filmmaking.
The Robert and Anne Drew Award for Documentary Excellence goes to a mid-career filmmaker distinguished for observational cinema. This year's recipient is Kim Longinotto, who will receive a $5,000 cash prize sponsored by Drew Associates. For over thirty years, Longinotto has made acclaimed documentaries that have won awards from BAFTA, the Sundance Film Festival and the San Francisco International Film Festival, among others. Her most recent film, Dreamcatcher, follows a former prostitute in Chicago who has dedicated her life to helping other sex workers. The award's name celebrates Robert Drew, who pioneered the documentary style that came to be known as American cinema vérité, and his wife Anne, who was his filmmaking partner for more than four decades.
Jill Drew, the general manager of Drew Associates, who helped select the recipient, said, "Kim has trained her lens with a graceful touch on some of the most heartbreaking stories of women around the globe. By letting those stories unfold naturally, Kim lets the viewer feel what it's like, to feel our shared humanity." Last year's recipient was Laura Poitras who went on to win the Oscar for Citizenfour.
The Leading Light Award is given to a mid-career professional who has shown exemplary service to documentary in a role other than filmmaking. This year's recipient is Tom Quinn whose career spans 20 years in distribution with a notable streak of acclaimed documentaries. He recently launched a new film company with Jason Janego and Tim League that will distribute Michael Moore's Where to Invade Next. As co-founder of RADiUS, Quinn championed documentaries such as The Hunting Ground and Oscar winners 20 Feet From Stardom and Citizenfour. At Magnolia Pictures, his documentary acquisitions included Man On Wire; Food, Inc; and Client 9; and at Samuel Goldwyn Films, Super Size Me. Last year's recipient was Dan Cogan of Impact Partners.
The second annual Visionaries Tribute will take place at The Park restaurant in Manhattan on Thursday, November 12. Previously announced were three Lifetime Achievement Awards that will be given to Jon Alpert, Barbara Kopple and Frederick Wiseman.
The Visionaries Tribute is co-presented by HBO Documentary Films.
Tables and individual tickets are available for the Visionaries Tribute event. Please contact Eric Johnson at eric@docnyc.net for more information.
The festival is made possible by Leadership Sponsor HBO Documentary Films; Major Sponsors A&E IndieFilms, Netflix; Supporting Sponsor SundanceNow Doc Club; Leading Media Sponsors New York magazine; WNET; Signature Sponsors Chicken & Egg Pictures, Cowan, DeBaets, Abrahams & Sheppard LLP, Image Nation Abu Dhabi, Impact Partners, Mayor's Office of Media and Entertainment, RADiUS-TWC, Technicolor-PostWorks New York.
Complete DOC NYC lineup and screening schedule announced on October 14. For festival passes, tickets or more information on DOC NYC go to:
dev2.docnyc.net
For media-specific inquiries, please contact:
Susan Norget Film Promotion