AND THE 2015 DOC NYC WINNERS ARE…
November 19, 2015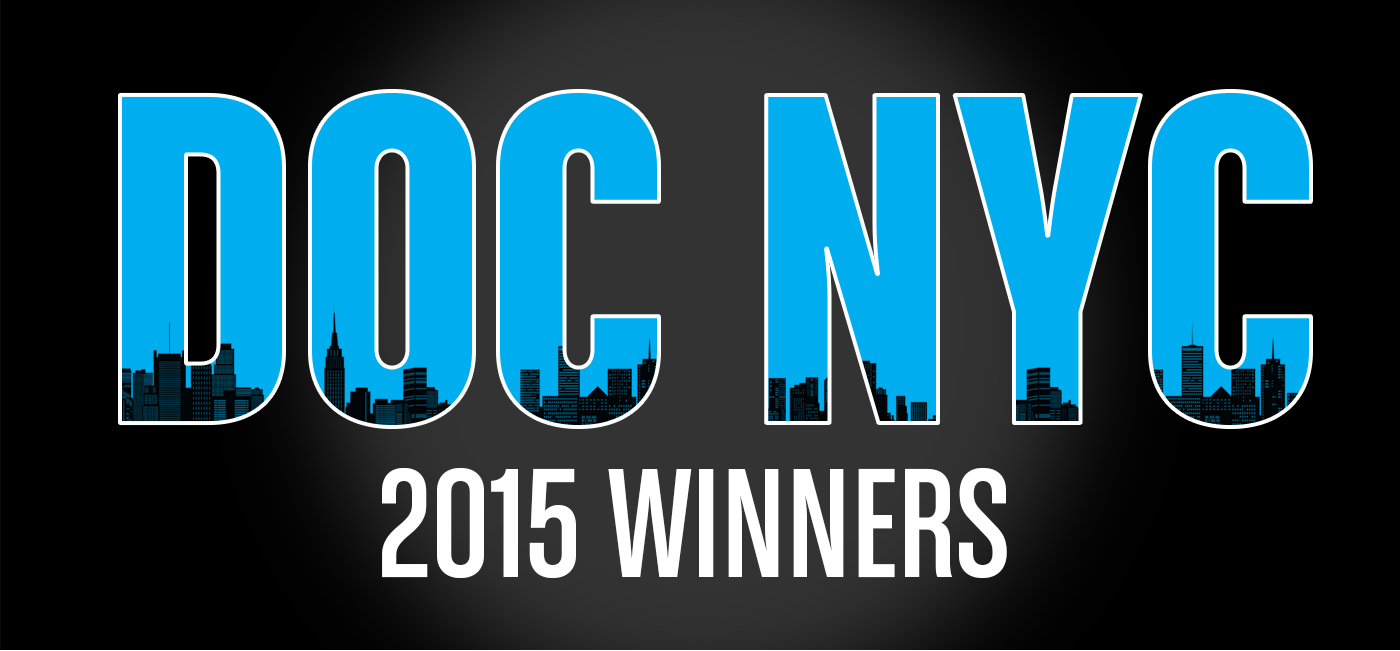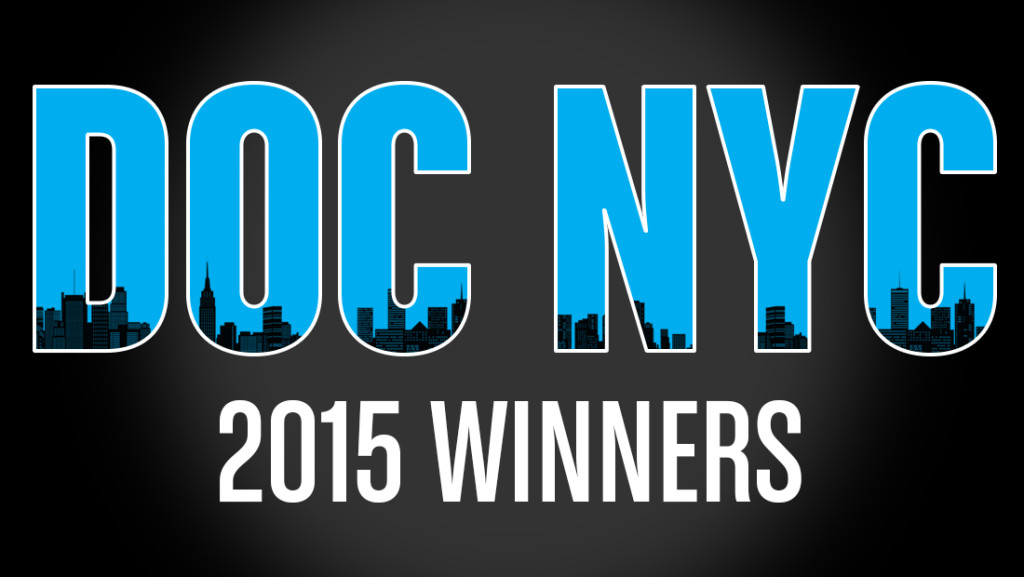 DOC NYC ANNOUNCES AWARDS AND RECORD ATTENDANCE FOR SIXTH ANNUAL FESTIVAL
Motley's Law and Class Divide Win Grand Jury Prizes
Left on Purpose Wins SundanceNow Doc Club Audience Award
On the evening of its final day of programming, DOC NYC announced its 2015 award-winners as well as news of record attendance. Now in its sixth edition, showcasing 200 films and events, the festival is the largest documentary festival in the U.S. This year's event, which ran from November 12-19 at IFC Center, SVA Theatre and the Bow Tie Chelsea Cinemas, chalked up record-breaking ticket sales, with a 21% increase in attendance, reflecting more than 60 sold out screenings and close to 30,000 attendees.
Among the 104 feature-length documentaries featured were 27 world premieres, 15 U.S. premieres and 39 New York City premieres, along with 77 short films and 35 panels and masterclasses in the newly expanded DOC NYC PRO professional development forum. Over 200 documentary makers presented their films to New York City audiences. Filmmakers in attendance included Michael Moore, Frederick Wiseman, Jon Alpert, Barbara Kopple, Ethan Hawke, Amy Berg, Kirby Dick, Alex Gibney, Kim Longinotto, Liz Garbus, Davis Guggenheim, Asif Kapadia, Brett Morgen, Morgan Neville, Stanley Nelson, and Joshua Oppenheimer. Other special guests included Secretary Hillary Rodham Clinton, Martin Scorsese, Susan Sarandon, Danny DeVito, Sharon Jones, Dick Cavett, Omar Epps, Malik Yoba, Bill Binney, Sonia Sanchez, Gilbert Gottfried, Yvonne Rainer, Elizabeth Streb, and Beau Willimon.
"DOC NYC significantly increased its reach this year, from the new DOC NYC PRO Conference and Lounge that attracted hundreds of filmmakers to the rising prominence of the Short List section and Visionaries Tribute," said festival artistic director Thom Powers. "We're experiencing more filmmakers from around the country and other parts of the world making this a regular stop on their calendar."
Four awards juries selected films from each of the festival's Viewfinders, Metropolis, Shorts, and inaugural DOC NYC U sections to recognize for their outstanding achievements in form and content. Festival audiences voted for the SundanceNow Doc Club Audience Award.
Viewfinders Competition: The jury selected from among ten films in this section, chosen by the programmers for their distinct directorial visions.
Grand Jury Prize Winner: Motley's Law, directed by Nicole Horanyi, is a portrait of Kimberley Motley, the only Western lawyer licensed to work in Afghanistan's courts.
Jurors' statement: "Motley's Law brings the audience into the world of the fascinatingly brave Kimberley Motley. The film offers an unapologetic view of Motley's practice. The excellent construction of the film exudes strong filmmaking qualities. A brave documentary film in every way."
Special Mention: Newman directed by Jon Fox, in which a maverick inventor battles against the scientific establishment over a miraculous energy-producing machine.
Jurors' statement: "A compelling character-driven film, Newman keeps at his heart a sense of passion and possibly madness. When there is so little left in this world to inspire wonder, this film inspired many questions for the jury and stayed with them."
Jurors: Caitlin Crowley, Director of Home Media Sales, Icarus Films; Ryan Harrington, Director of Acquisitions for Docs and Specials, Discovery Communications; David Nugent, Artistic Director, Hamptons International Film Festival.
Films featured in the Viewfinders section: The Anthropologist, dirs. Seth Kramer, Daniel A. Miller & Jeremy Newberger; Barge, dir. Ben Powell; Bluespace, dir. Ian Cheney; A Good American, dir. Friedrich Moser; I Am Sun Mu, dir. Adam Sjöberg; A Journey of a Thousand Miles: Peacekeepers, dirs. Sharmeen Obaid-Chinoy & Geeta Gandbhir; Motley's Law, dir. Nicole Horanyi; Newman, dir. Jon Fox; P.S. Jerusalem, dir. Danae Elon; The Sunshine Makers, dir. Cosmo Feilding Mellen. 
Metropolis Competition: The jury selected from among ten films in this section, which showcases films that exemplify the diverse range of stories in New York City.
Grand Jury Prize Winner: HBO's Class Divide, directed by Marc Levin, takes a look at NYC's gentrification and growing inequality through the microcosm of the Chelsea intersection of 10th Avenue and 26th Street.
Jurors' statement: "Class Divide is a timely encapsulation of so many of the vital social and political questions facing New York City today. The film gives its viewers an of-the-moment window into so many of the tensions which define life in New York City – race, class, socio-economic injustice, real estate, opportunity and the lack of it… It's a quintessential New York film."
Special Mention: Missing People, directed by David Shapiro, in which a New York City gallerist, haunted by the unsolved murder of her brother, becomes obsessed with a New Orleans painter.
Jurors' statement: "Missing People tackles the issues of human existence in a way that no other film in this category does."
Jurors: Ann Derry, Editorial Director, Video and Television Partnerships, The New York Times; Erika Dilday, producer at Maysles Institute; Sarah Lash, Acquisitions Consultant, Conde Nast Entertainment.
Films featured in the Metropolis section: Class Divide, dir. Marc Levin; Daddy Don't Go, dir. Emily Abt; The Jazz Loft According to W. Eugene Smith, dir. Sara Fishko; Left on Purpose, dir. Justin Schein, co-dir. David Mehlman; The Lost Arcade, dir. Kurt Vincent; Miriam: Home Delivery, dir. Juliet Jordan; Missing People, dir. David Shapiro; OXD: One Extraordinary Day, dir. Craig Lowy; Tested, dir. Curtis Chin; Tree Man, dirs. Jon Reiner & Brad Rothschild.
Winners of the Grand Jury Prize in the Viewfinders and Metropolis competitions will receive a one-week theatrical, awards-qualifying run at the IFC Center in 2016. They will also receive a deliverables package provided by Technicolor-PostWorks New York.
Shorts Competition: All short films featured in the festival aside from the DOC NYC U section were eligible for this jury prize. The winning short film qualifies for consideration in the Documentary Short Subject category of the Annual Academy Awards® without the standard theatrical run, provided the film otherwise complies with the Academy rules.
Grand Jury Prize Co-winner: Pink Boy, directed by Eric Rockey, is an intimate portrait of a gender-non-conforming child growing up in conservative, rural Florida.
Jurors' statement: "Creative and well-crafted, Pink Boy is a tender and heartfelt portrait of a transgender boy and his protective loving mother that stayed with this jury long after the film was over. The filmmakers clearly earned the trust of their subjects and managed to produce a film with editorial and emotional resonance."
Grand Jury Prize Co-winner: The Surrender, directed by Stephen Maing, focuses on a man who is indicted for allegedly jeopardizing national security.
Jurors' statement: "This quietly powerful film documents Stephen Kim, a State Department intelligence analyst accused of espionage, in his last few days as a free man before facing a long prison sentence. The aggressive prosecution of leakers isn't an easy story to tell. But, through beautiful imagery and intimate character moments, The Surrender builds to a gut-wrenching conclusion."
Special Mentions: A Passion of Gold and Fire, directed by Sébastien Pins; The Bad Boy of Bowling, directed by Bryan Storkel; and German Shepherd, directed by Nils Bergendal.
Jurors: Sarafina DiFelice, Associate Director of Programming, Hot Docs; Shayla Harris, Senior Producer for Digital Video, Frontline PBS; Eliza Licht, Vice President of Content Strategy & Engagement, POV.
DOC NYC U Competition: This new program featured the best short-form student work coming out of the city's top documentary programs at New York University, Columbia University, The School of Visual Arts, and New York Film Academy. Their faculties chose the films and the festival provided a platform for their selections. 
Best Film: Fairy Tales, directed by Rongfei Guo (New York Universoty), is a profile of a rural working-class Chinese girl turned social media sensation.
Jurors' statement: "The jury recognizes this film for its unique character and story. Fairy Tales employs creative techniques, attention to detail, and a confidence in directorial style."
Special Mentions: Alive and Kicking, directed by Lara-Ann de Wet (New York Film Academy); Last Days of Domino, directed by Yuqi Kang (School of Visual Arts).
Jurors: Iyabo Boyd, Manager of Programs, Chicken & Egg Pictures; Greg Rhem, Director of Documentary Programming, HBO; Bryce Renninger, Editorial Coordinator, Field of Vision.
SundanceNow Doc Club Audience Award: Features from both competitive sections were eligible for this award, based on audience balloting at the primary screening of each film.
Winner: Left on Purpose, directed by Justin Schein and co-directed by David Mehlman, begins as the portrait of the life of an antiwar radical but instead threatens to become about his suicide.
The winner of the SundanceNOW Doc Club Audience Award will receive a package of DVDs and a one-year complimentary membership to the SundanceNow Doc Club, which offers streaming access to up to ten new documentaries each month, curated by DOC NYC artistic director Thom Powers.
DOC NYC is made possible by Leadership Sponsor HBO Documentary Films; Major Sponsors A&E IndieFilms, Netflix; Supporting Sponsor SundanceNow Doc Club; Leading Media Sponsors New York magazine; WNET; Signature Sponsors Chicken & Egg Pictures, Cowan, DeBaets, Abrahams & Sheppard LLP, Image Nation Abu Dhabi, Impact Partners, Mayor's Office of Media and Entertainment, RADiUS-TWC, Technicolor-PostWorks New York.
Complete DOC NYC program information can be found at: dev2.docnyc.net