DOC NYC 2014 Award Winners Announced!
November 20, 2014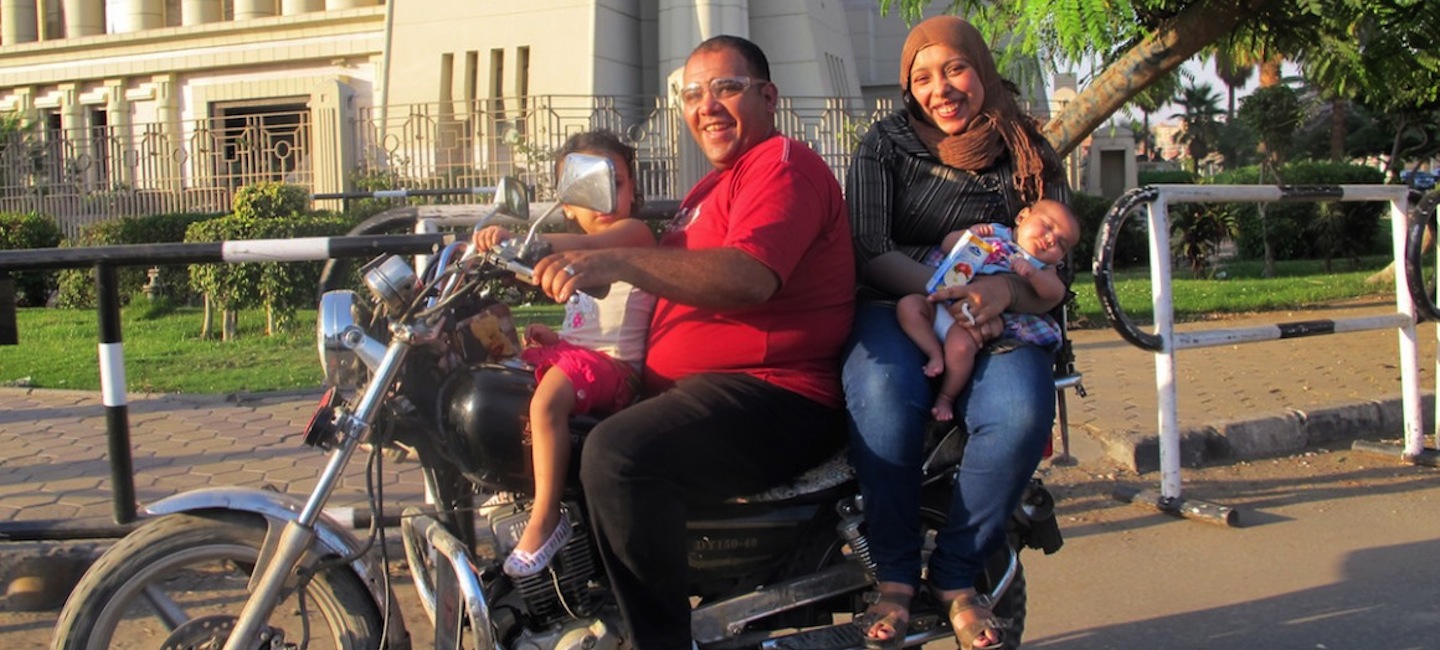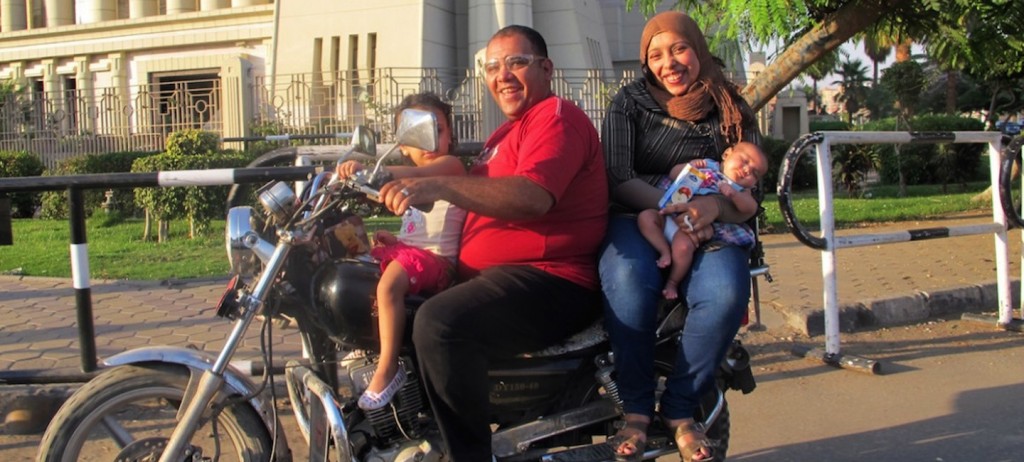 Just announced at DOC NYC's 2014 Closing Night ceremony are the festival award winners! Taking home the Grand Jury Prize for the Viewfinders Competition is Cairo Drive (pictured),  directed by Sherief Elkatsha, while Thomas Wirthensohn's Homme Less received the Grand Jury Prize in the Metropolis Competition. Rachel Lears and Robin Blotnick's The Hand That Feeds won the SundanceNow Doc Club Audience Award, while Danielle Schwartz was awarded the Grand Jury Prize in the Shorts Competition for Mirror Image. Read on for the full rundown!
Viewfinders Competition: The jury selected from among ten films in this section, chosen by the programmers for their distinct directorial visions.
Grand Jury Prize Winner – Cairo Drive, directed by Sherief Elkatsha, explores Cairo from the street level throug
h the perspectives of its drivers, who represent a cross section of Egyptians trying to make their way through a country fraying at its edges.
Jurors' statement: "Cairo Drive is a funny, endearing, deeply humane look at the everyday struggle to navigate the crazy streets of Egypt's capital. Director Sherief Elkatsha introduces us to a range of Cairenes—secular, religious, young, old, rich, poor, traditional, cosmopolitan—and somehow never manages to lose sight of them as individuals. The film's amused look at the subtleties of honking, the informal rules of the road and the inevitability of commuter frustration points to deeper truths about recent developments in Egypt, even while carefully avoiding direct political or social commentary. With the Arab Spring as a backdrop, we see the enduring rhythms—and the often crushing inertia—of public life as experienced by the people of Cairo." 
Jurors: Andrea Holley, Deputy Director, Human Rights Watch Film Festival; Gary Rosen, Editor, Wall Street Journal (Weekend Review), Writer; Jesse Weinraub, Manager, Documentary Programming, Home Box Office. 
Films featured in the Viewfinders section: Almost There, dirs. Dan Rybicky & Aaron Wickenden; Cairo Drive, dir. Sherief Elkatsha; In Country, dirs. Mike Attie & Meghan O'Hara; Kasamayaki, dir. Yuki Kokubo; The Life and Mind of Mark Defriest, dir. Gabriel London; Meet the Patels, dirs. Geeta V. Patel & Ravi V. Patel; Monsieur Le Président, dir. Victoria Campbell; No Control, dir. Jessica Solce; Song From the Forest, dir. Michael Obert; The Wound and the Gift, dir. Linda Hoaglund.
Metropolis Competition: The jury selected from among nine films in this section, which showcases films that exemplify the diverse range of stories in New York City.
Grand Jury Prize Winner – Homme Less, directed by Thomas Wirthensohn, is a portrait of photographer Mark Reay, who seems to have the kind of glamorous New York City life that many would envy but sleeps each night in a hidden corner of an East Village rooftop.
Jurors' statement: "New York is a city where anything is possible. So it takes a lot to surprise and shock us. It's also rare to find a film that does this in such a skillful way — through a present-tense cinematic language that explores every dark nook and cranny of its subject's life. We were impressed with this film's craft, but we were even more impressed with its content. It portrays both the beauty and cruelty of New York. It also shows the city's obsession with surfaces, and it gives us a figure who's complex, troubling, and fascinating. For these reasons, the Metropolis Jury recognizes Thomas Wirthensohn's Homme Less."
Jurors: Bilge Ebiri, Film Critic, New York magazine; David France, Filmmaker (How to Survive a Plague), Journalist, Author; Linda Pan, General Manager, SundanceNow Doc Club.
Films featured in the Metropolis section: Coming Home, dir. Viko Nikci; The Hand That Feeds, dirs. Rachel Lears & Robin Blotnick;Homme Less, dir. Thomas Wirthensohn; Penthouse North, dir. Johanna St Michaels; Rubble Kings, dir. Shan Nicholson; The Seven Five, dir. Tiller Russell; Some Kind of Spark, dir. Ben Niles; Stop, dir. Spencer Wolff; Tough Love, dir. Stephanie Wang-Breal.
Shorts Competition: All 37 short films featured in the festival were eligible for this jury prize. As of this year, the winning short film qualifies for consideration in the Documentary Short Subject category of the Annual Academy Awards® without the standard theatrical run, provided the film otherwise complies with the Academy rules.
Grand Jury Prize Winner – Mirror Image, directed by Danielle Schwartz, in which the filmmaker questions her grandparents about the contested origins of a family heirloom.
Jurors' statement: "This perfectly titled film holds a mirror up to the challenges of transferring knowledge and accountability through the generations, and how history changes over time. Schwartz's surprisingly complicated portrait of war and possession explores social expectations and the justifications we tell ourselves. The films structure reflects how we grapple with history and how the nitty gritty is elided over time."
Jurors: Jeffrey Bowers, Senior Manager of VOD Curation, Vimeo, Programmer, Tribeca Film Festival, Hamptons International Film Festival, Rooftop Films; Rachel Fishman Feddersen, Digital GM, The Week.com, MentalFloss.com; Susan Margolin, President, Docurama, Special Acquisitions, Cinedigm.
Winners of the Grand Jury Prize in the Viewfinders and Metropolis competitions received a Deliverables Package provided by Technicolor-PostWorks New York. They will also receive a one-week theatrical, awards-qualifying run at the IFC Center in 2015.
SundanceNow Doc Club Audience Award: Features from both competitive sections were eligible for this award, based on audience balloting at the primary screening of each film. 
Winner – The Hand That Feeds, directed by Rachel Lears and Robin Blotnick, exposes an Upper East Side "Hot & Crusty" bakery through a David vs. Goliath story, as service workers demand better working conditions and wages.
The winner of the SundanceNow Doc Club Audience Award received a selection of 50 DVDs from the IFC Films and Sundance Selects library. SundanceNOW Doc Club, which features a monthly selection of films curated by DOC NYC artistic director Thom Powers, offers streaming access to up to ten new documentaries each month.
DOC NYC is made possible by its sponsors, including Leadership Sponsor HBO Documentary Films; Media Sponsors WNET and New York magazine; and Major Sponsors A&E IndieFilms, History Films and SundanceNow Doc Club. The festival is produced by IFC Center.