DOC NYC 2020 PRO All Access Pass
July 28, 2020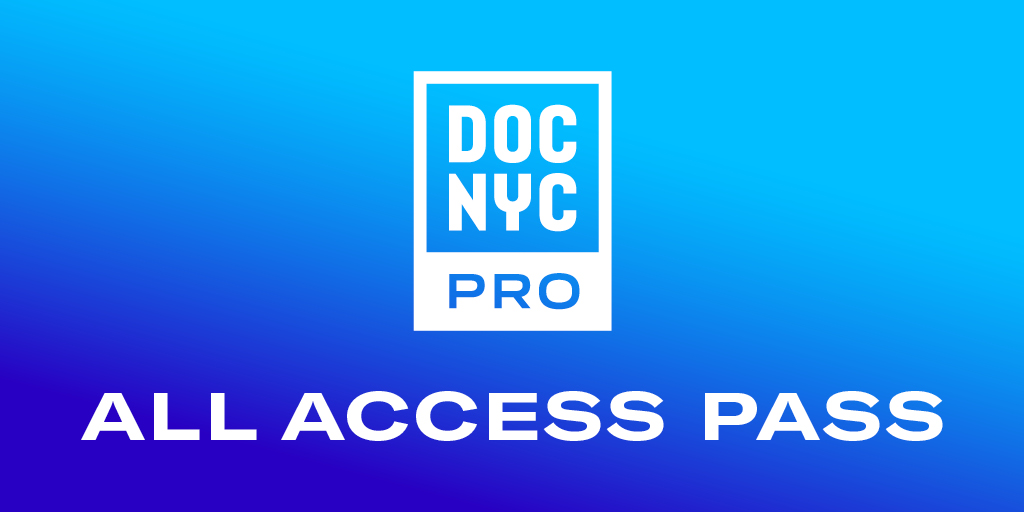 Purchase an All Access Pass and receive access to the entire 2020 edition of the DOC NYC PRO conference. For the first time ever, DOC NYC PRO takes place online and makes its full slate of programs available to audiences around the globe.
A  DOC NYC PRO 2020 All Access Pass offers admission to all 2020 online courses. 
Covering all aspects of documentary making, from planning to production to post- to distribution, this year's edition of DOC NYC PRO offers professional development for filmmakers at all stages of their careers. 
After the live-streamed events, registrants and passholders will receive written resource materials, including a transcript of the live sessions and referenced links and materials. Participants may purchase classes a la carte at list prices, or receive access to the entire 2020 calendar of offerings for a flat pass fee of $150.
If you'd like to get multiple PRO All Access Passes for members of your organization, or gift a pass to a friend or colleague, please complete your purchase here.