DOC NYC KICKS OFF WITH MISS SHARON JONES! AS OPENING NIGHT FILM
August 27, 2015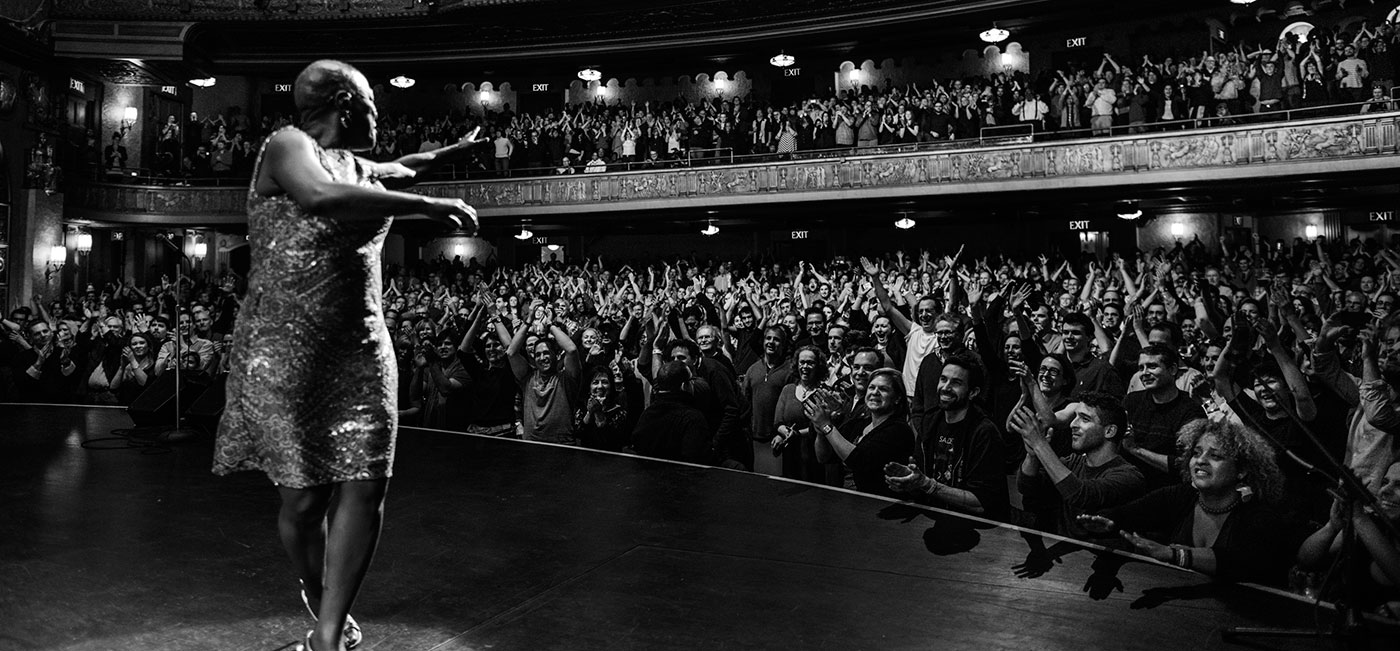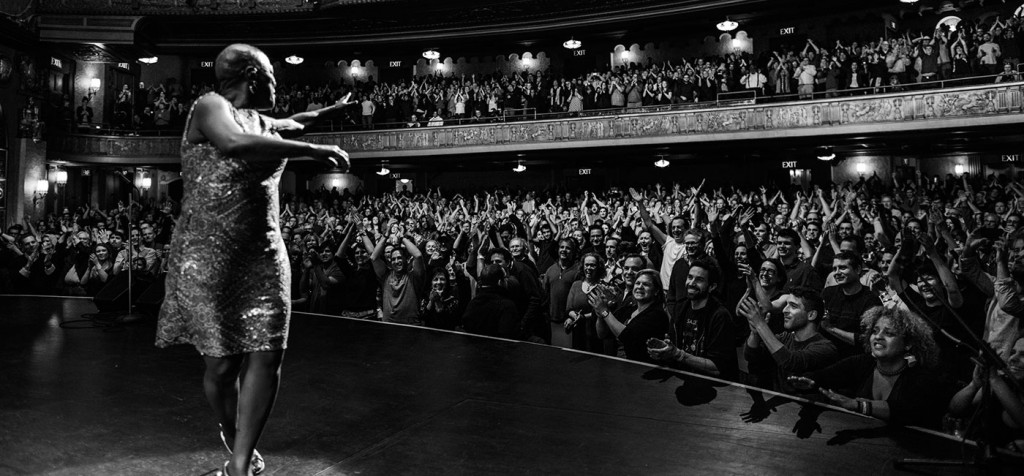 The sixth annual edition of DOC NYC will kick off with the U.S. premiere of Barbara Kopple's new film Miss Sharon Jones! as the Opening Night selection. The film follows the rhythm & blues performer Sharon Jones as she battles cancer and prepares for a comeback with her band The Dap-Kings. The Opening Night film screening takes place at Chelsea's SVA Theatre.
Description from Toronto International Film Festival:
Two-time Academy Award winner Barbara Kopple (Harlan County, USA) follows R&B queen Sharon Jones over the course of an eventful year, as she battles a cancer diagnosis and struggles to hold her band the Dap-Kings together.
"Now, ladies and gentlemen," says fast-talking Dap-Kings guitarist and announcer Binky Griptite, "the star of our show — the super soul sister with the magnetic je ne sais quoi — Miss Sharon Jones!" Sharon Jones and The Dap-Kings kick in with their funky, revivalist rhythm and blues backed by hard-driving horns. And so begins this deeply soulful documentary about the singer's year-long battle with cancer, and her struggle to hold her career together and return to what she loves most: the stage.
Jones has been called "the female James Brown," and her energy is a wonder to behold both on and off stage. For years she struggled in her music career, being told she was "too black, too short, too old," so she took alternate jobs as a Rikers Island corrections officer and an armoured-car guard. Her breakthrough didn't come until midlife when she joined up with the Brooklyn-based Dap-Kings. We watch as they try to work around Jones' treatment to complete their 2014 album Give the People What They Want and during preparation for a months-long world tour. By the end of this film, what you'll want is more and more of Miss Sharon Jones.
The complete lineup for DOC NYC's 2015 edition will be announced in mid-October with tickets going on sale, so stay tuned for more announcements!