How to Use the DOC NYC PRO Multi-Pass Pack!
A DOC NYC PRO Multi-Pass Pack is the best way to maximize your 2019 PRO experience!
It's easy to buy and to use. First, you purchase a DOC NYC PRO Multi-Pass Pack. Then, you select which PRO programming tracks – each track being a day-long series of panels focusing on one particular topic – that you want to use those redemptions on. It's that simple! Here's the step-by-step detail.
Step One: Purchase your Multi-Pass Pack. If you have not previously purchased IFC Center or DOC NYC tickets or passes before, you'll be prompted to create a customer profile before completing your purchase.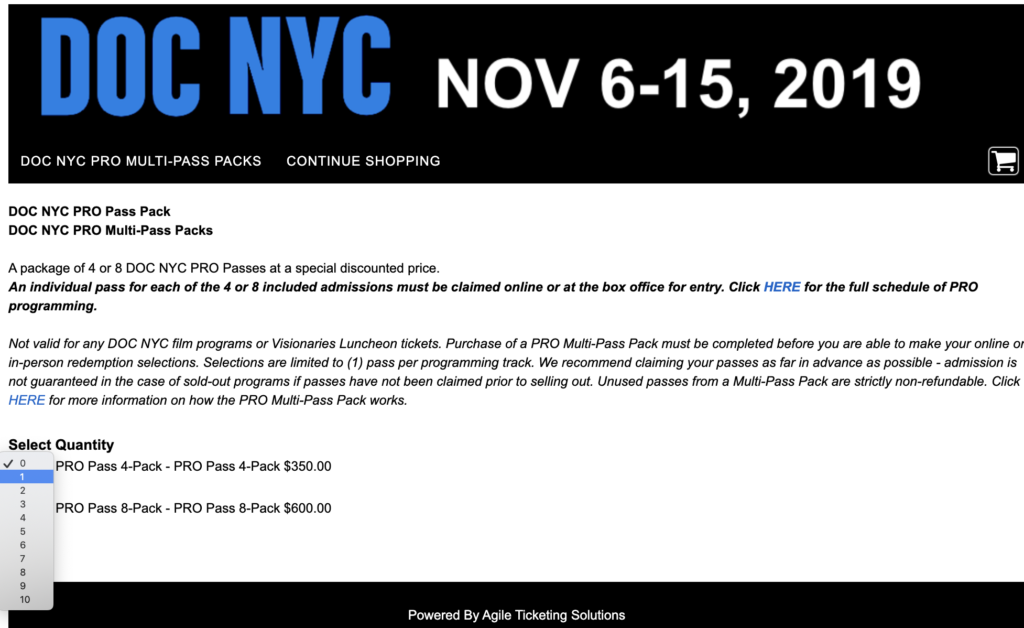 Step Two: Using this handy scheduling grid, you can click through to the selection page for each PRO programming track. You will see an option for "DOC NYC PRO Pack Redemption."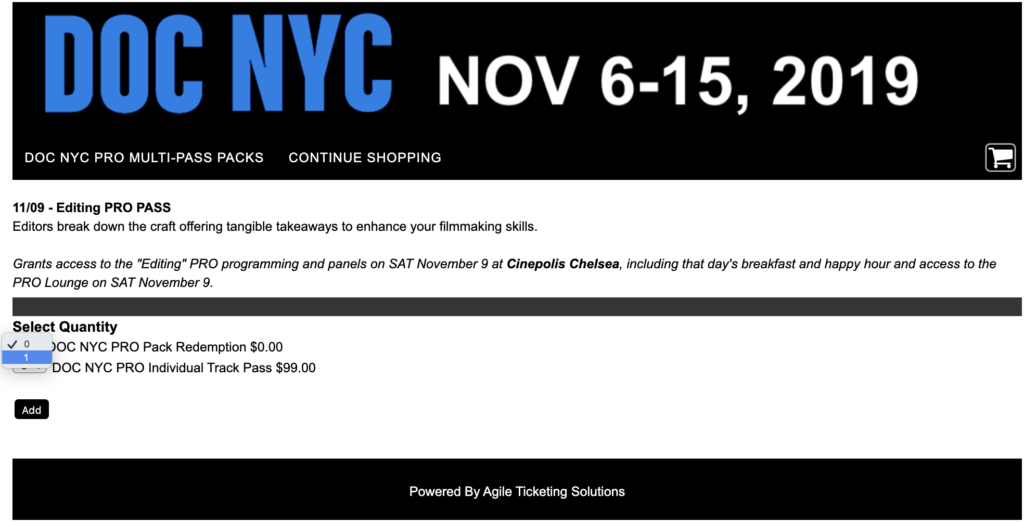 Step Three: You can select up to 4 or 8 PRO programming track admissions. You do not need to select all your PRO programming tracks at once. If you want to make additional selections later, just reconfirm on your return visit to the DOC NYC website that you are logged into your profile beforehand.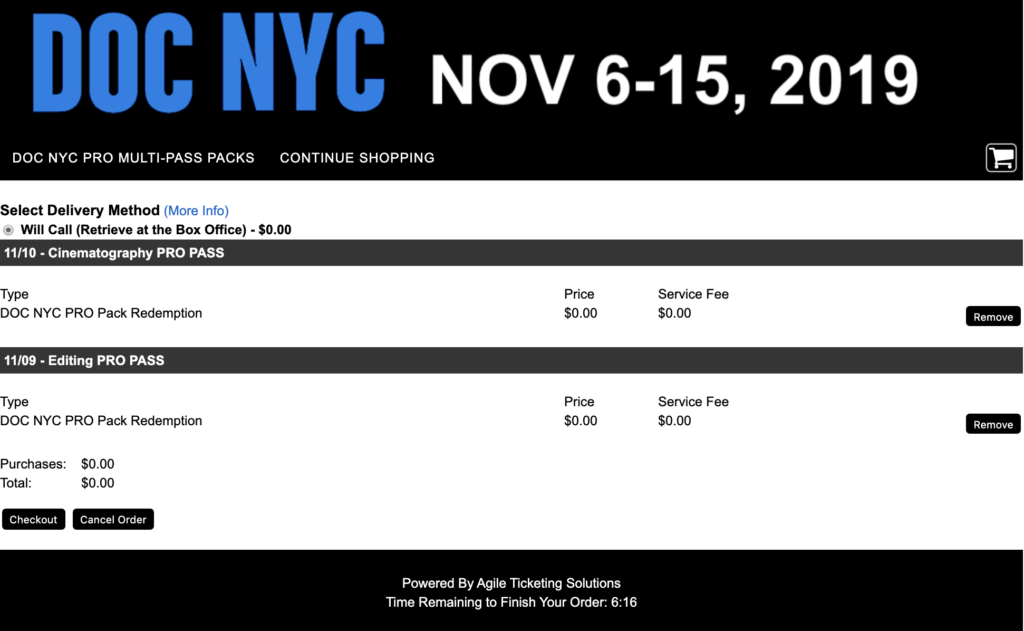 Step Four: To see previous redemptions made with your Multi-Pass Pack, log into your profile to view your account information.
If you have any questions, please email passes@docnyc.net. If you would like to purchase a Multi-Pass Pack in person, the DOC NYC box office will open on Oct 24, 2019 at IFC Center (located at 323 Sixth Avenue at West Third Street).
Please note that a limited number of PRO passes are available for each individual programming track. We recommend making redemption selections early. Once a programming track has reached capacity, it will no longer be available for selection with the Multi-Pass Pack or through the regular purchase of a single PRO programming track pass.