Podcasting 101 Boot Camp
Monday, April 29th @ IFC Center | 10am - 4pm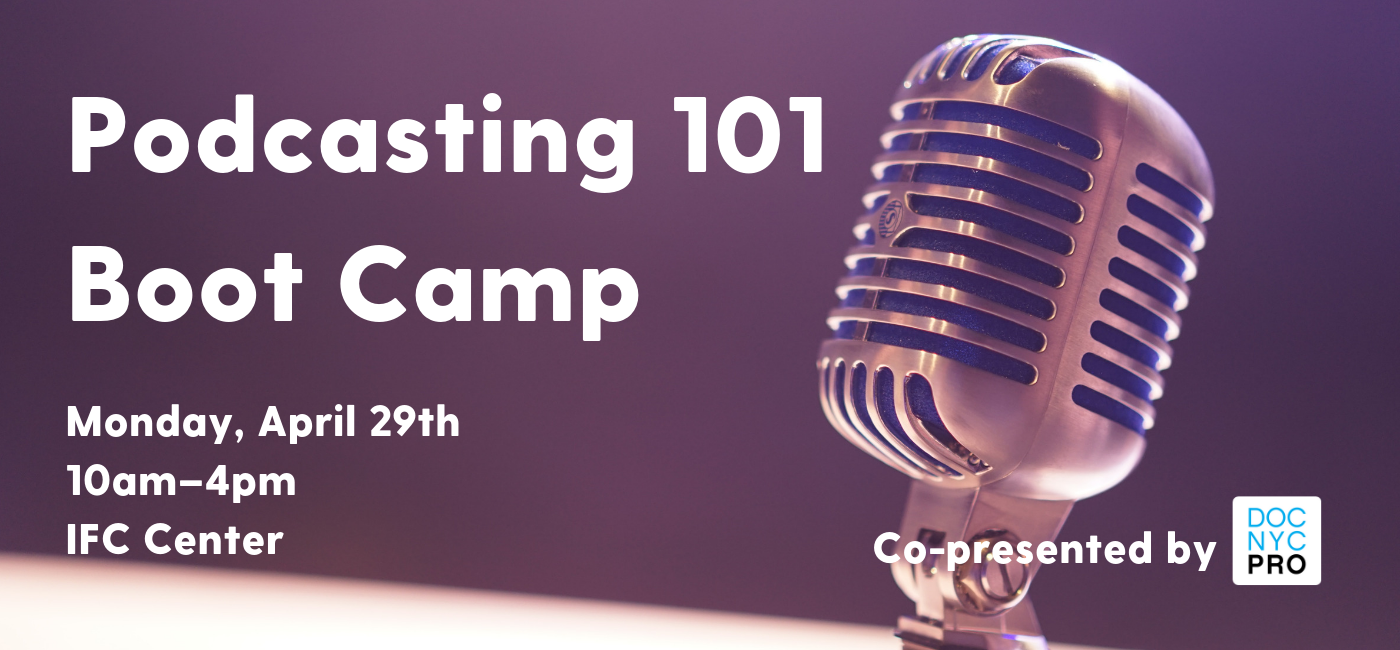 In recent years, podcasting has grown from a niche subculture into a full-blown phenomenon. But how you turn your idea for a podcast into a successful reality? Audio storytelling has been around for longer than visual media and is experiencing a resurgence – learn from the pros what makes a good podcast and how to make and distribute your own. In this day-long boot camp from IFC Center, we'll hear from podcast experts sharing best practices and examples. Ticket price also includes admission to and a free drink at a post-workshop happy hour!
Tickets are on sale for $99 for the full day (or $80 for IFC Center members – please enter your member code to redeem). Seating is limited.

10AM-11:15AM DIY PODCASTING
You have an idea for a podcast – how do you get started? Hear from this panel including Jacquelyn Landgraf (It Makes A Sound), Jen Lee and Tim Manley (Just Between You & Me), Lizzie Stewart and Arden Walentowski (Let's Get Civical), and Leah Walsh (The Compass) about how they did it and how you can too! Moderated by Rebecca Seidel (Other Men Need Help).

11:15AM-12:30PM PODCAST MARKETING

Your podcast is produced – now what? Experts in PR and marketing including Adam Cecil (Welcome to Nightvale) and Ashley Lusk (WNYC) will share tips and tricks about how to get your podcast trending. Moderated by Christine Ragasa (Christine Ragasa Global).

12:30PM-1:30PM BREAK

1:30PM-2:45PM CASE STUDY: CRIMETOWN
Hear from the team of CRIMETOWN, a podcast about the culture of crime in  different cities, including co-producers and co-creators Marc Smerling and Zac Stuart-Pontier and host John White. We'll discuss how and why they created their work, and the obstacles and challenges they've faced on the way. Moderated by Tom Jennings (Frontline).

2:45PM-4:00PM CASE STUDY: TRUMP, INC

We'll talk to the team from WNYC and ProPublica, including senior producer Meg Cramer and co-host Ilya Marritz, about the hit podcast TRUMP, INC. Who's profiting from this administration and at what cost? Moderated by Kate Seabury (Audible).

4:00PM-5:00PM HAPPY HOUR
Now it's time to join fellow podcasters for a free drink at a nearby bar and talk about everything you've learned!
Bios: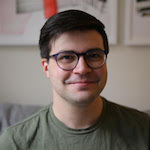 Adam Cecil is the Director of Marketing at Night Vale Presents. In addition to promoting Night Vale Presents shows, he also manages a growing selection of merchandise and membership programs.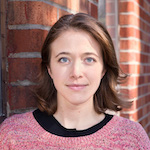 Meg Cramer is the Senior Producer of Trump, Inc., a podcast collaboration between WNYC and ProPublica that investigates who is profiting from the presidency and how. Before launching Trump, Inc., she was Deputy Director of Audio at BuzzFeed, where she worked on shows like Another Round and See Something Say Something, and helped to launch BuzzFeed's first news briefing for smart speakers. She has also worked for Marketplace, and got her start in journalism at Michigan Radio, where she covered the changing Midwest economy.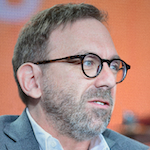 Tom Jennings is a journalist-filmmaker whose most recent film, Right To Fail, was released in February and is his sixth documentary for PBS Frontline. As a documentary director he's received the George Polk Award, the Emmy Award, the duPont-Columbia Silver Baton, the Overseas Press Club Award, the Edward R. Murrow Award, the Online News Association Award, and the Writers Guild of America Award. He teaches filmmaking and investigative reporting at NYU, and from 2016-2018 was director of the Logan Nonfiction Program, a residency for journalists and documentary filmmakers in upstate New York.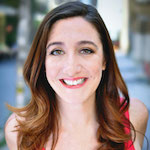 Jacquelyn Landgraf is the creator, writer, co-director, and star of It Makes A Sound, a serial fiction podcast on the Night Vale Presents Network/PRX. She and sound engineer Vincent Cacchione produced the original soundtrack album of the show, Wim Faros: the Attic Tape, which is the first of its kind in audio fiction, and charted on iTunes/Amazon when it debuted in January 2109. She is in development for the second season, which had a live read sneak-peek at the Austin Film Festival and is set to premiere in 2019.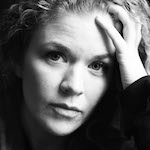 Jen Lee is a GrandSLAM storytelling champion whose narratives have been featured on the Peabody Award-winning Moth Radio Hour as well as on New York City stages and movie screens across the nation, Jen Lee is a writer, director and producer of celebrated independent films. Her directorial work includes the 2017 Manhattan Film Festival and 2017 Adirondack Film Festival Official Documentary Selection Bright Lights, an intimate look behind the scenes of live storytelling in New York through the chronicling of six storytellers, Gather and Indie Kindred, a documentary about creative collaboration among independent artists. Her company, Jen Lee Productions, is based in NYC.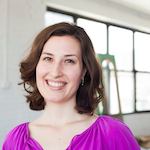 Ashley Lusk is a content and marketing strategist known for her work with leading nonprofits, foundations and NGOs. In her work at New York Public Radio, Ashley develops forward-thinking audience development strategies for shows like Radiolab, Nancy, and More Perfect. Prior to joining WNYC, Ashley worked with organizations like the Smithsonian, United Nations, Girl Scouts, and Amtrak.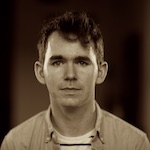 Tim Manley is the co-director, writer, and star of The Feels, a web series about a bi guy with way too many emotions. Covered by TeenVogue, Salon, and BBC World Service, The Feels won Best Web Series at NYC Web Fest and at Stareable Fest. Tim is the writer and illustrator of Alice in Tumblr-land, published by Penguin and optioned for TV by 20th Century Fox. He is also the storytelling coach for the NYC Department of Education's Showcase Schools. See more at timmanley.com, and watch The Feels at youtube.com/thefeelsshow.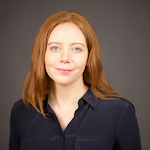 Kate Seabury is the director of original content at Audible, where she works on short form audio projects. Prior to Audible, Kate managed content and partnerships at the podcast app Stitcher. She has also worked in cable TV news and as a public radio reporter. She is currently a fellow at The Tow Center for Digital Journalism at Columbia University studying how newsrooms are using voice assistants.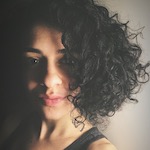 Rebecca Seidel is a podcast producer at SiriusXM and an associate producer for Other Men Need Help, a podcast about the ways men avoid accountability, mask insecurities, and quietly scream for connection. Currently, she's also a co-producer and sound designer for Deliver Us, a podcast navigating the Catholic Church's abuse crisis. Her next project, Abridged, is an audio exploration of the world's bridges. Rebecca leads the New York City chapter of Podcast Brunch Club, a global listening community. Learn more at rebecca-hope-seidel.com, and follow her on Twitter @BeccaHope24 – where she tweets almost exclusively about podcasts and the subway. othermenneedhelp.com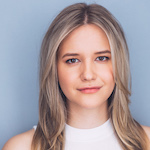 Lizzie Stewart is an NYC based actor/comedian who has been working in NYC for the past seven years. She performs all over the city and has been featured at venues such as Gotham, Broadway Comedy Club, Greenwich Comedy Club and was invited to perform at the Burbank Comedy Festival as a producer's pick last year. She is the proud co-parent of the political/comedy podcast Let's Get Civical produced by More Banana Podcasts, which focuses on breaking down how our government functions in a fun and accessible way. For more updates you can follow her on Twitter at @Lizzie_The_Rock or on Instagram at @LIzzie_The_Rock_Stewart.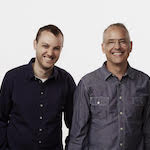 Zac Stuart-Pontier won two Emmys in 2015 for THE JINX as the editor and a producer of the highly lauded miniseries, directed by Andrew Jarecki and produced by Marc Smerling. THE JINX was also awarded a Peabody Award and the Outstanding Miniseries by the Television Critics Association. Zac was the producer of MARKIE IN MILWAUKEE (Slamdance 2019, Blue Sky). He was the editor and co-producer of the documentaries CATFISH directed by Ariel Schulman and Henry Joost (Sundance 2010) and BEAUTIFUL DARLING (Berlinale 2010, New Directors/ New Films 2010). Currently, Zac is the co-host and co-creator of the true crime podcast CRIMETOWN which just released a special season called THE BALLAD OF BILLY BALLS, and which is currently in development at FX Networks as a series.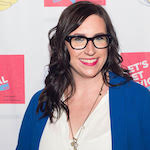 Arden Walentowski is a former Senate intern and campaign staffer. Primarily based in NYC, she has spent time in the Office of U.S. Senator Kirsten Gillibrand, was Chief of Staff for the Jonathan Lewis Campaign for Congress and has worked on numerous other city and state races. She co-hosts the podcast Let's Get Civical from More Banana Podcasts, a comedy and civic education podcast that breaks down political and government processes, but in a fun way! It's as if My Favorite Murder and Pod Save America had a pod-baby! Follow her on IG/Twitter @ardenjulianna for political commentary and hate tweets directed at the MTA.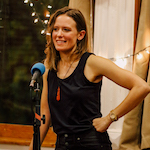 Leah Walsh is a New York actor and the creator/host of The Compass Podcast, documents the lives of artists navigating the waters between art and commerce and is a space for those conversations with peers about living a creative life. The Compass Podcast has an archive 133 episodes strong and partners with Playbill.com, has been featured by The Artists Co-op, and Backstage. Originally from Michigan, Leah is a graduate of the University of Evansville and The Juilliard School. She and her husband, actor Frankie J. Alvarez, are new parents and reside in Queens. Updated website coming soon to www.thecompasspodcast.com.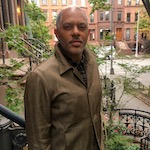 John White is reporter and producer at Gimlet Media/Spotify. Before joining Gimlet, John worked 10 years as a producer, editor and facilitator for StoryCorps, where his stories appeared on NPR's Morning Edition and Weekend Edition.