How to Use DOC NYC Ticket Packs
October 11, 2021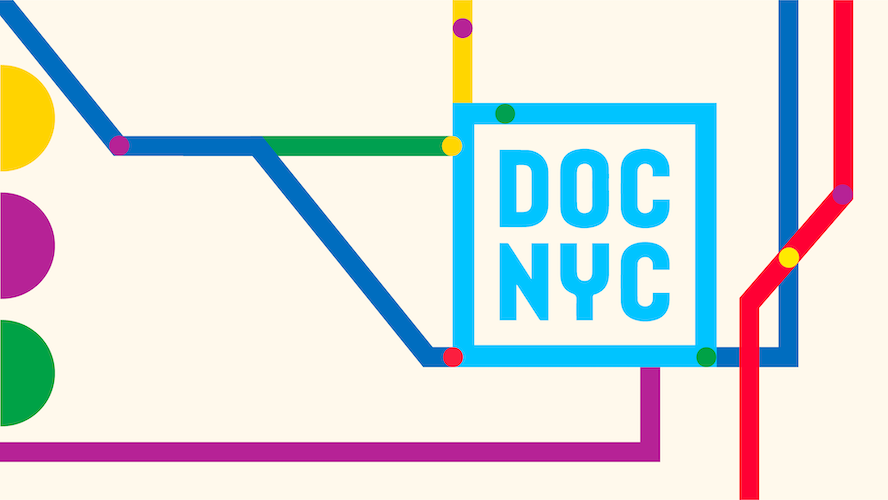 Our Ticket Packs are back!
Save up to $4 per ticket with a DOC NYC Ticket Pack. It's easy to buy and to use. Here's the step-by-step detail.
Step One: Add your Ticket Pack to your cart – click here to purchase packs for in-person screenings or click here for packs for online screenings.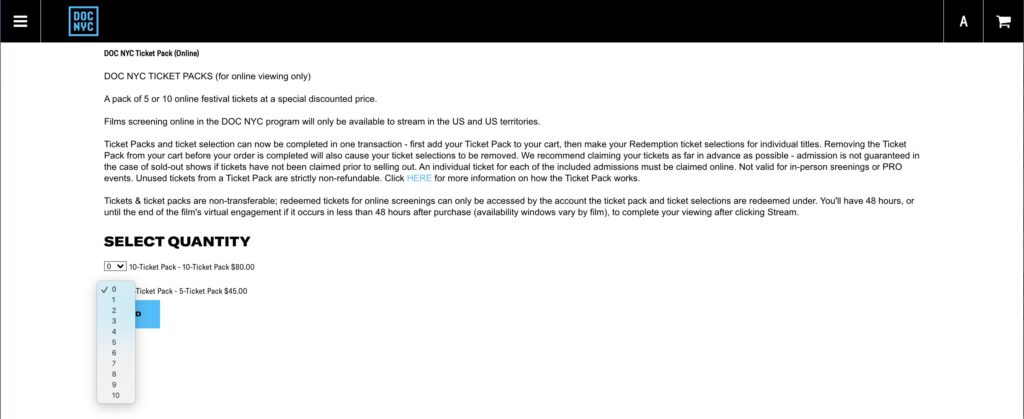 Step Two: Make your ticket selections – click the "Buy Ticket" link on the film page for the screening you are interested in and add the "Redemption" ticket type to your cart. Redemption ticket type will show up on all regular screenings where tickets are still available.

You do not need to make all of your selections at once, but we recommend making selections in advance to avoid getting shut out of sold-out screenings. If you want to make additional selections later, just reconfirm on your return visit to the DOC NYC website that you are logged into your profile beforehand. Ticket pack redemption is not valid or available for PRO events, Opening, Centerpiece or Closing Night screenings, or the Visionaries Tribute Event.
Depending on which ticket pack type you have purchased (online or in-person), you can select up to 1 ticket per online screening or multiple tickets for an in-person screening.

Step Three: Begin the checkout process once you have made all of your redemptions. If you have not previously purchased DOC NYC tickets or passes before, you'll be prompted to create a customer profile before completing your purchase.

For online screenings, you'll receive "Stream" links to your selected films in your confirmation email.

For in-person screenings, you'll receive e-tickets as a PDF attachment in your confirmation email.
Step Four: To see previous redemptions made with your ticket package, log into your profile to view your account information.
You'll find information about how many redemptions have been used and remain under "Memberships" and information about your orders, tickets and streaming links under "Orders."
If you have any questions, please email ticketing@docnyc.net.