Vote for the 2021 Audience Award!
November 10, 2021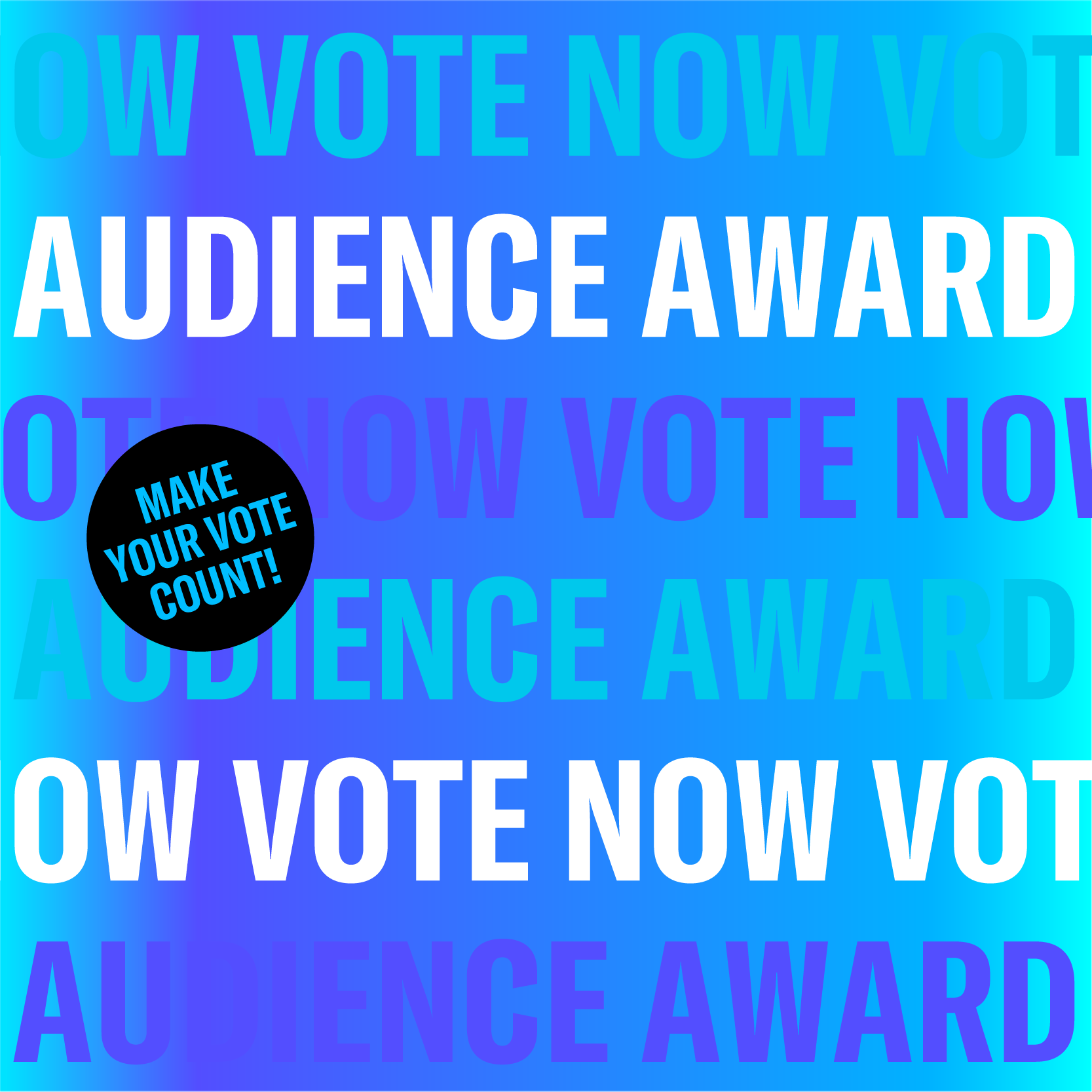 Who will be this year's winner? Only you can decide!
Cast your votes for this year's DOC NYC Audience Award. It's easy!
Voting will be open from November 10 at 8:00pm ET to November 18 at 11:59pm ET.
First, make sure you are logged into your account. Then, click here to go to your Audience Award voting page (you must be logged in to your ticketing account to unlock voting for tickets you've purchased under your account). If you are an All Film or Online Film Passholder, you can add films to your voting page by clicking the "Stream" link for any eligible film.*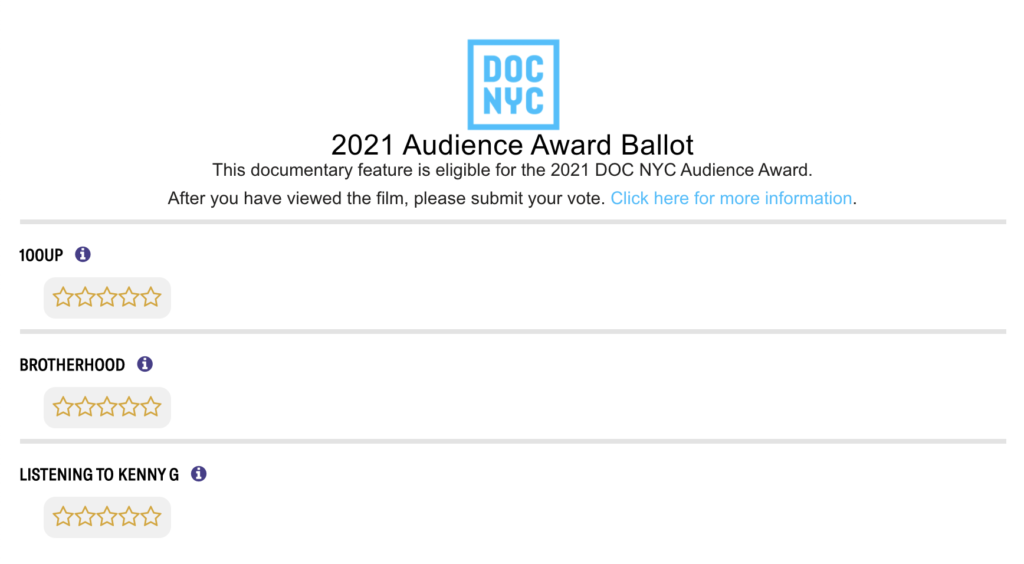 Alternatively, if you purchased a ticket to stream the film online, if you click through to stream your film from www.docnyc.net (by clicking "Buy Ticket" on a film page, then "Stream", or click the "Stream" link from your confirmation email), you can scroll down to the "Vote Now" section under the video play window.*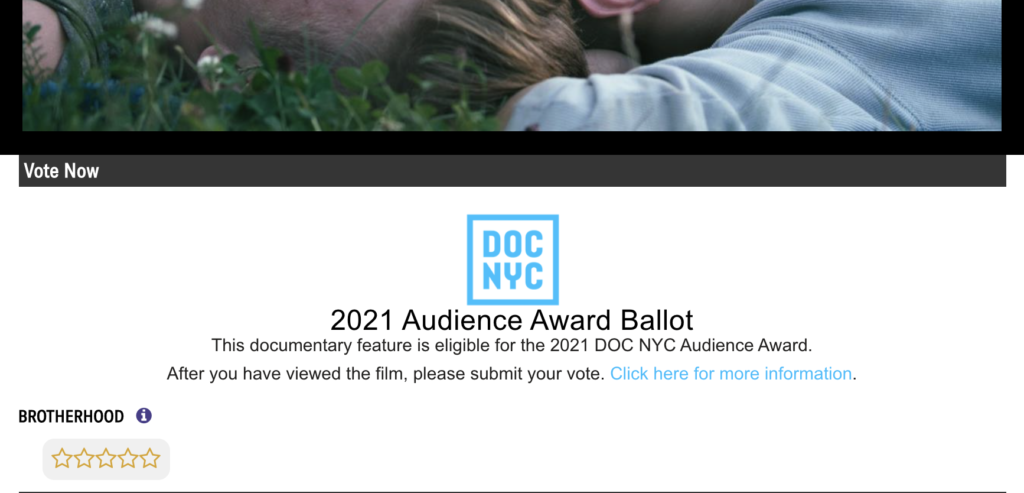 Ranking is 1 Star to 5 stars, with 5 Stars being the highest rating you can give a film. Voting is open through Nov. 18 – winners to be announced shortly thereafter. Ticketholders who purchased or redeemed their tickets online, All Film Passholders and Online Passholders are eligible to vote.

* Not all films are eligible for the Audience Award. Exclusions include films in the following sections: Shorts Programs, Short List, Winner's Circle, DOC NYC U.
If you have any questions, please email ticketing@docnyc.net.