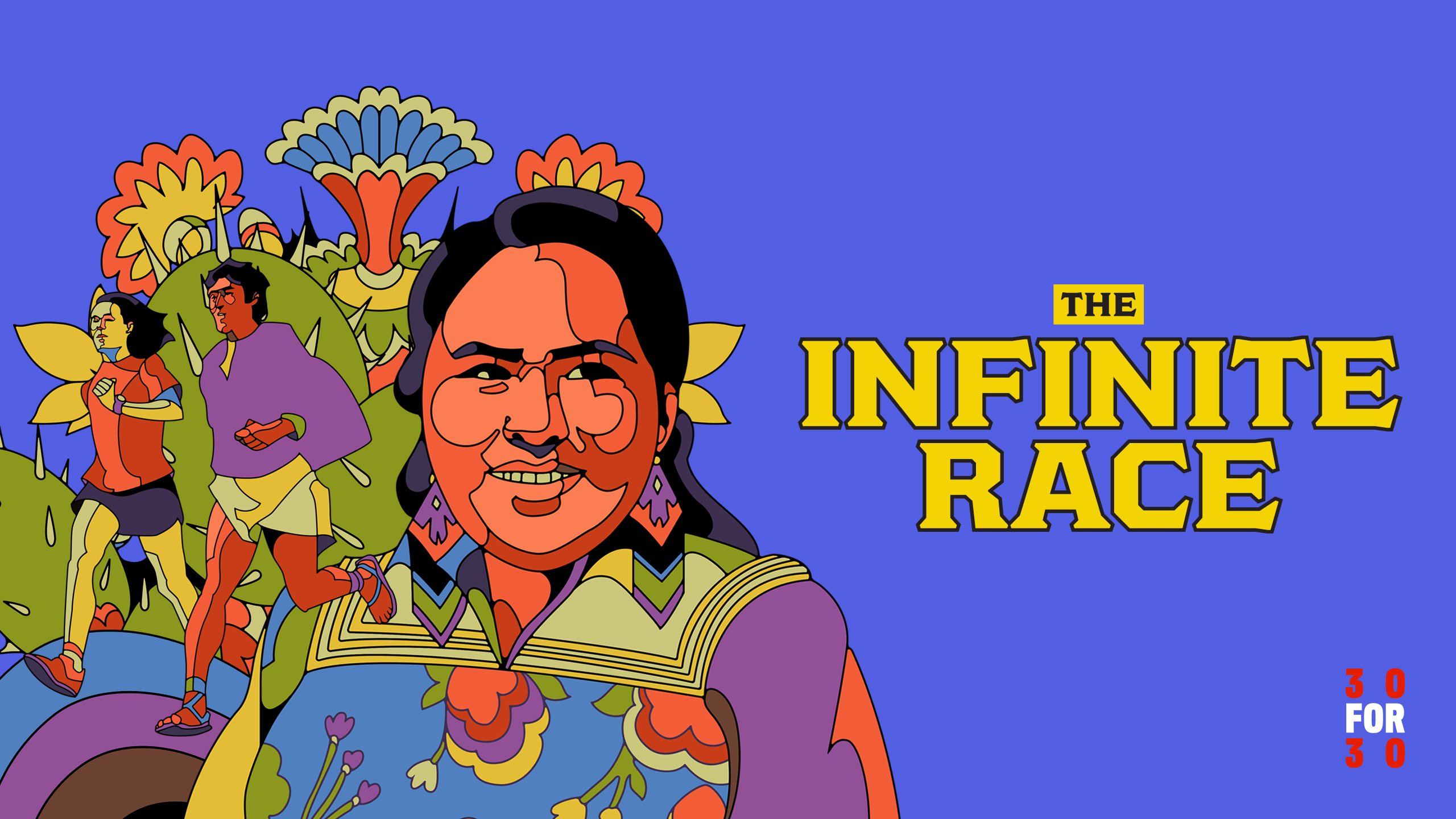 Screening was followed by an exclusive recorded conversation with filmmaker Bernardo Ruiz and film editor Flavia de Souza. Click here to view.
ONLINE SCREENING An ultramarathon is defined as any race longer than 26.2 miles. But, of course, with anything that extreme, such a measurement can only be understood as the start of the story.
In The Infinite Race, director Bernardo Ruiz explores what's happened to the tribe that inspired so much of the ultra-racing craze. While the world has been running in their symbolic footsteps, the Tarahumara has continued to face existential threats from organized crime and drug cartels, forcing them from their homes and breaking apart their communities. Victims have been kidnapped and murdered, and local farms have been taken over to plant marijuana or poppy.

In 2015 in Urique, the Ultra Marathon Caballo Blanco, the race named after Micah "Caballo Blanco" True, an eccentric American runner portrayed in Born to Run, was marred by violence related to organized crime. With many Americans in attendance, a gun-battle broke out. People were killed – and the race organizers were faced with a choice: keep running or shut the race down.

What ensued was a confusing, controversial series of events that lay bare how outsiders, many well-intentioned, impact a community in unexpected ways and the starkly different ways people can view events based on the economic, political, and cultural realities they inhabit. Total running time: 70 minutes.
This online screening is available in the United States and US Territories.
Closed Captions are available for the conversation.
Website: https://www.espn.com/watch/the-infinite-race
This screening is co-presented by: