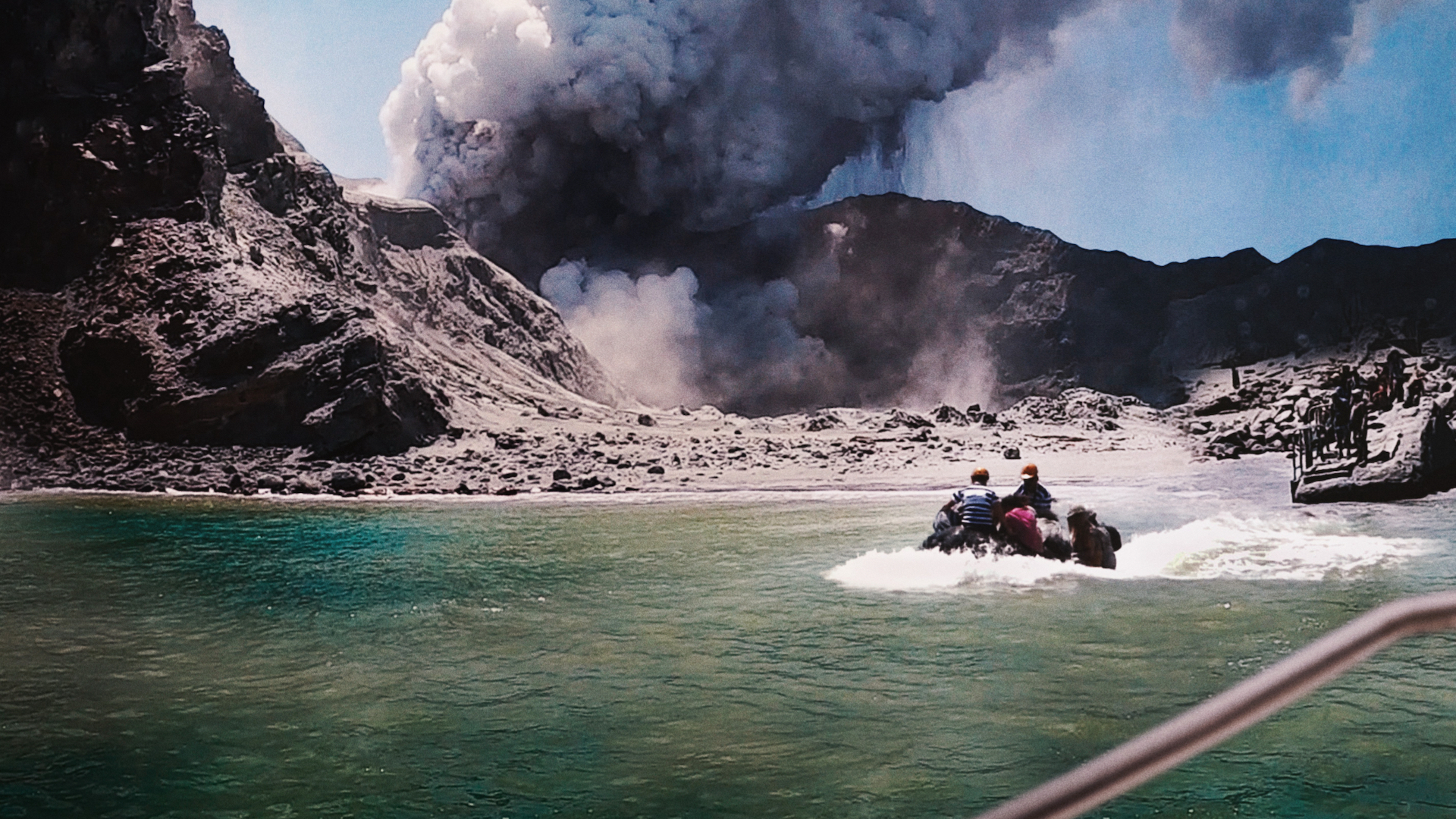 Sreened Wednesday, May 24 at 12pm ET – Thursday, May 25 at 11:59pm ET.
The screening was followed by an exclusive recorded conversation with Director/Producer Rory Kennedy, Co-Writer/Producer Mark Bailey and Co-Writer/Producer Dallas Brennan Rexer, moderated by DOC NYC's Jaie Laplante.
ONLINE SCREENING A minute-by-minute account of tourists caught in a tragic volcanic eruption while sightseeing on an island off New Zealand in 2019, THE VOLCANO: Rescue from Whakaari celebrates the survivors, as well as the everyday people who courageously came to their rescue. Running time: 1 hour, 38 minutes.
This online screening was available in the United States and US Territories.
Closed Captions are available for the conversation.
This screening is co-presented by: