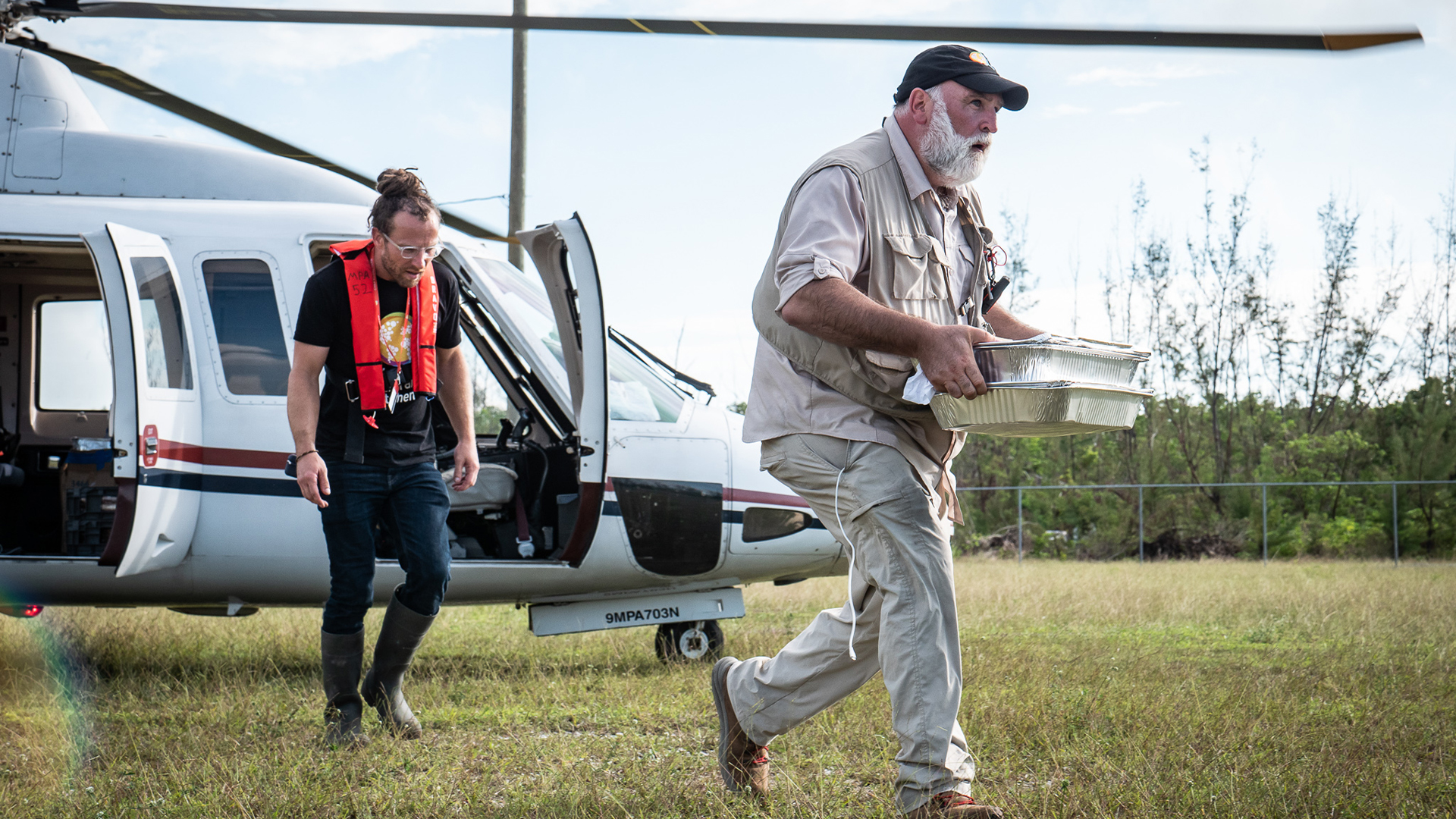 Screened Tuesday, June 14 at 12pm ET – Wednesday, June 15 at 11:59pm ET.
Screening was followed by an exclusive recorded conversation with Producers Sara Bernstein, Meredith Kaulfers and Editor Andrew Morreale.
ONLINE SCREENING WE FEED PEOPLE, from OscarⓇ-winning director Ron Howard, spotlights renowned chef José Andrés and his nonprofit World Central Kitchen's incredible mission and evolution over 12 years, from being a scrappy group of grassroots volunteers to becoming one of the most highly regarded humanitarian aid organizations in the disaster relief sector.From Haiti to Madagascar, North Carolina to the Navajo Nation, Puerto Rico to Washington, D.C., and all around the world, the food relief NGO World Central Kitchen has sped to crisis locations to help with the most urgent of human needs: Feeding communities who suddenly find themselves with limited access to food. By starting with the idea of "one plate at a time" and recruiting local communities and cooks in areas struck by disaster, WCK puts into action Andrés' long-held belief that "big problems have very simple solutions." Running time: 1 hour, 30 minutes.
This online screening was available in the United States, US Territories and Canada.
Closed Captions are available for the conversation.
Twitter: @natgeodocs
Facebook: @natgeodocs
Instagram: @natgeodocs
This screening is co-presented by: