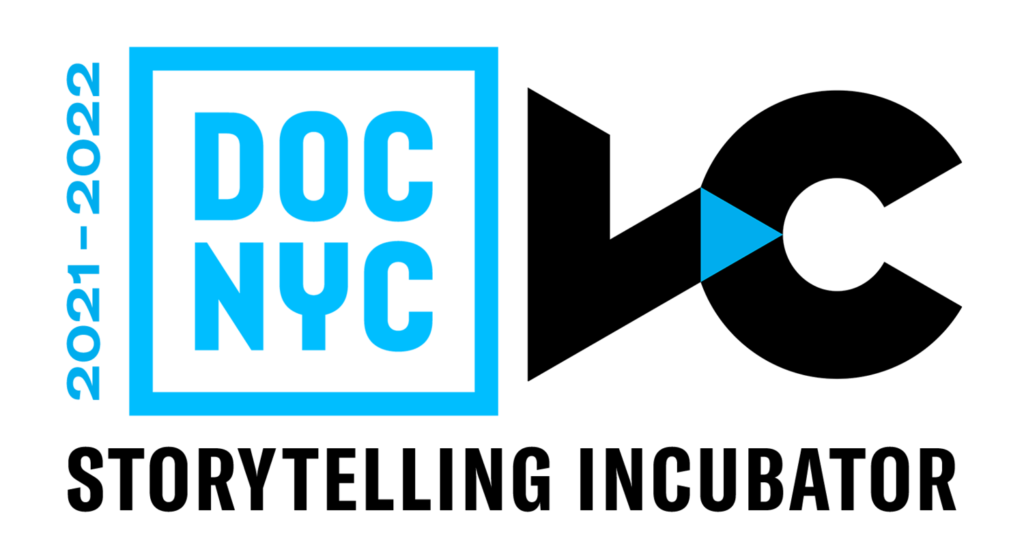 The DOC NYC x VC Storytelling Incubator, a new initiative from DOC NYC and the Video Consortium, provides emerging documentary filmmakers with underrepresented perspectives with hands-on creative consultation and professional guidance from established industry voices through a unique annual mentorship program.
Following an open call for applications, the Video Consortium's Filmmaker Advisory Council, in collaboration with DOC NYC, reviewed more than 100 promising work-in-progress documentaries from rising industry talent and selected 18 filmmakers representing 16 projects to participate as mentees in the program. Mentors, selected by DOC NYC Director of Filmmaker Development Caitlin Boyle from DOC NYC's alumni list, will provide feedback on the mentee's work-in-progress nonfiction film, offering advice and insight on story, creative process, and funding and distribution potential over the course of six meetings, including one intensive meeting. In addition to one-on-one mentorship support, the program participants engage in a series of tailored master classes, closed community discussions, and intimate happy hours during the program. The Incubator concludes in July, with a festive screening and final gathering.
As Incubator participants, mentees also receive free access to DOC NYC's year-round online program of educational events; complimentary access to its 8-day professional conference, DOC NYC PRO, and waived submission fees to its Only In New York industry networking program for works-in-progress.
Our inaugural Storytelling Incubator cohort includes filmmakers from cities across the world, including Oakland, Brooklyn, Washington, DC, Miami, Detroit, New Orleans, and Atlanta in The United States, as well as Mumbai, Mexico City, Hong Kong, Adelaide, Bangalore, the Australian Gold Coast, and Guwahati (India).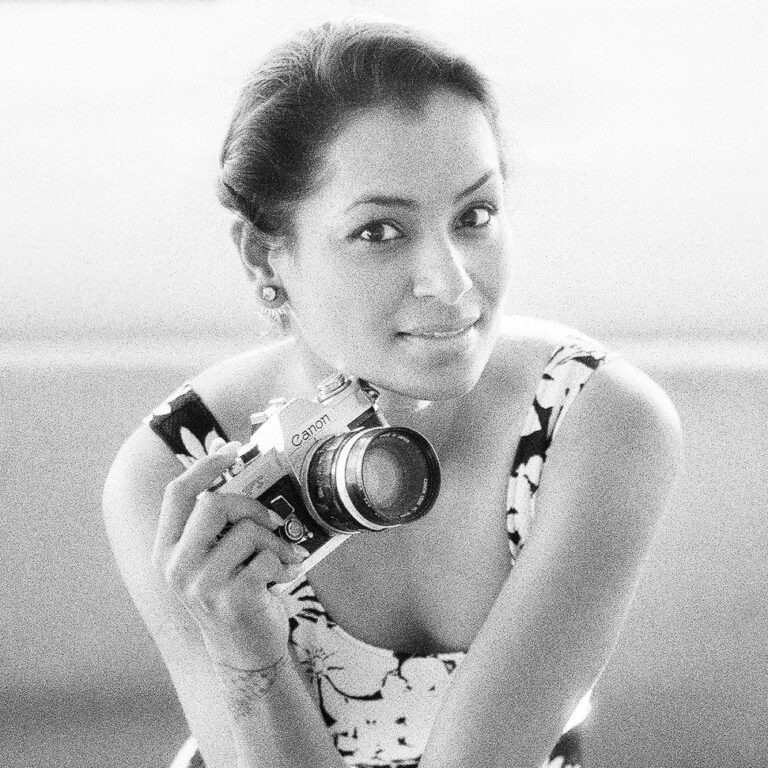 A.K. Sandhu
A.K. Sandhu employs documentary filmmaking and photography to revive absent narratives that have been buried or suppressed. Her work crosses into experimental docu-hybrid modes of storytelling, probing themes such as race, class, spirituality, and cross-cultural solidarity. Inspired by her father's family photographs, A.K. exited a career in finance to pursue her love for visual storytelling. As an inaugural fellow in Re-Present Media's film fellowship (2019-2021), A.K. is making a short documentary, For Love and Legacy, about the first sculpture that honors the Black Panther Party.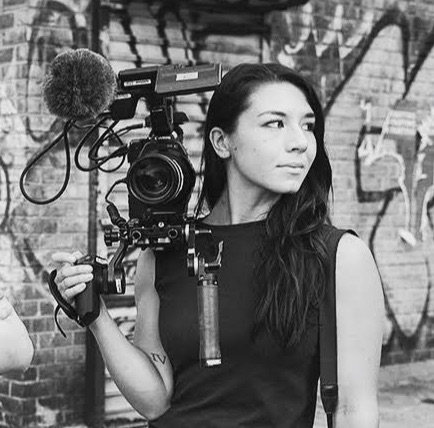 Michelle Leung
Michelle Leung is a video journalist and producer. She spent the first five years of her career producing short form documentaries at Vice, where she focused on issues like gender, immigration and racial equality. She is currently producing and directing for the Emmy award-winning show Axios on HBO.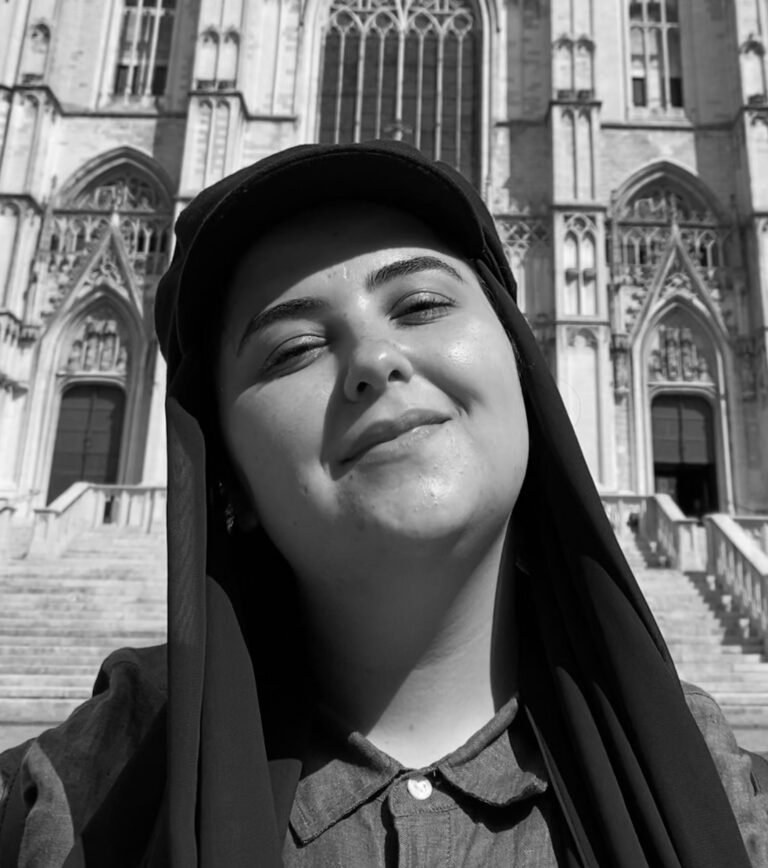 Nada Bedair
Nada Bedair is an award-winning Egyptian filmmaker and a 2nd Year graduate film student at New York University – Tisch School of the Arts. Her work was featured in various film festivals and museums including Clermont-Ferrand International Short Film Festival, New York International Children's film Festival and Institut du Monde Arabe in France. She is passionate about social justice, particularly gender and racial equality. She aspires to empower women-of-color by portraying strong female characters through her work as a filmmaker and a museum curator. Nada recently obtained an MA in museum and gallery practices from University College London; in addition to her passion for film, she is also interested in the integration of film within museum spaces.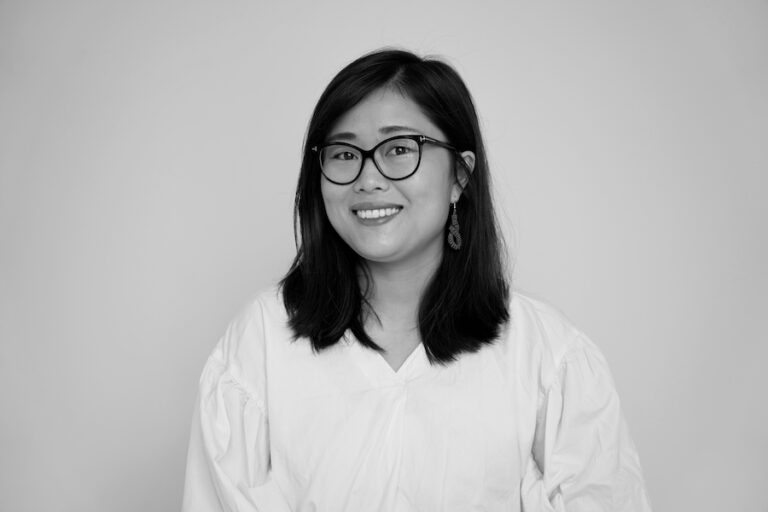 Xinyan Yu
Xinyan Yu is a journalist and filmmaker based in Washington, DC. She has been producing, filming and editing news features and short documentaries at international media outlets for nearly a decade. Her 23-min BBC documentary China's Science Revolution won the 2015 BBC Storytelling Fund and was Highly Commended for Excellent Online Production at the 2016 AIB Awards. Her short film for South China Morning Post, Fighting Fentanyl: the Drug from China Destroying American Lives won the Gold Prize for Best Use of Online Video at the 2019 WAN-IFRA Asian Digital Media Awards. Made in Ethiopia is her feature documentary debut.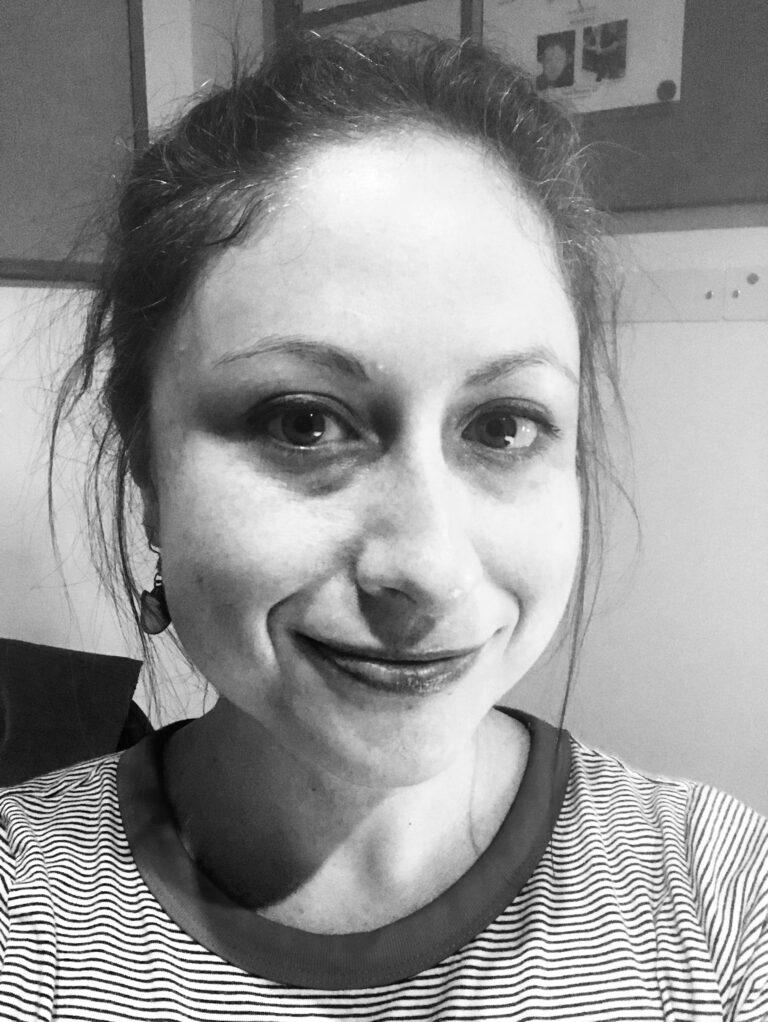 Jessamyn Ansary
Jessamyn got her start as an associate producer on Michael Apted's multi-year documentary film, Married in America. Other feature film experience includes associate producing the Emmy-nominated documentary Escape Fire and casting the couples for HBO's Americans in Bed. TV experience includes story producing and casting producing/directing for a variety of networks, from Travel Channel, to National Geographic, to Food Network, Fusion, and PBS. Writing experience includes script writing/consulting for Rosetta Films, and pitch writing for Bright Eyed Media. Most recently, Jessamyn cast the leads on an upcoming HBO Max dating series, and is currently producing for Transient Pictures.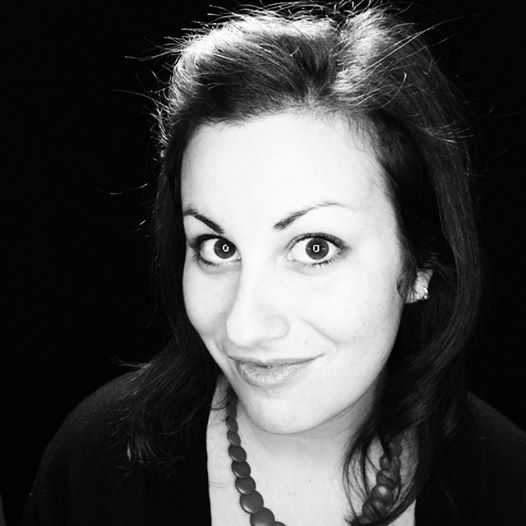 Joyce Mishaan
Joyce is a Director and Executive Producer from Brooklyn with over a decade of experience creating mostly unscripted content for major TV networks, including TLC, Discovery+, National Geographic, HBO, IFC, Food Network and others. She was an Executive Producer on TLC's 90 Day Fiancé franchise and Senior Producer for Food Network's Chopped. In 2017 she produced three short docs covering climate change for former VP Al Gore's 24 Hours of Reality. She's the Producer/Co-EP of Brooklynification, a digital comedy series about gentrification in Brooklyn, commissioned by BRIC TV. Lee Fields: Faithful Man is her directing debut on a feature documentary.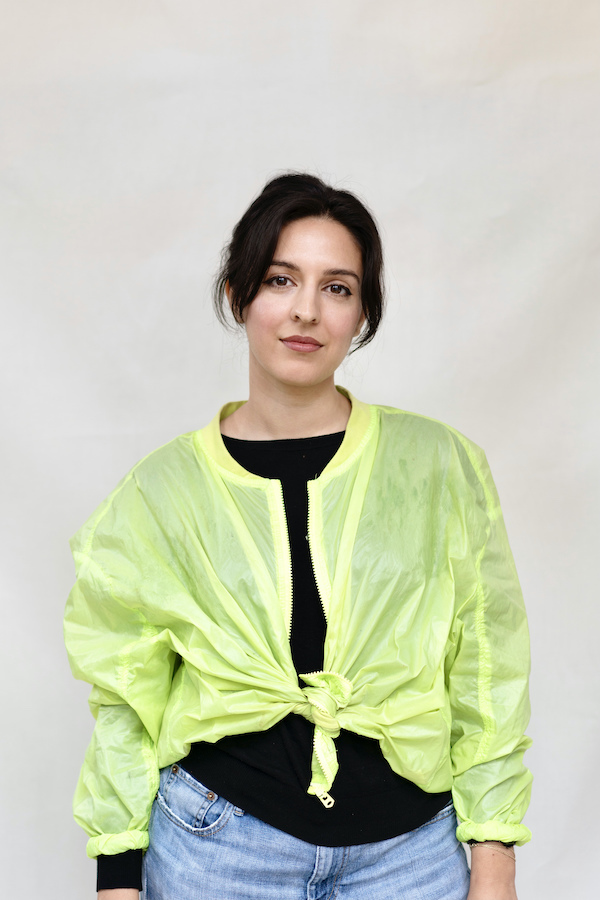 Khaula Malik
Khaula Malik is an award-winning filmmaker and artist based between Detroit and New York City. Most recently, Khaula was selected for the 2020 Tribeca CHANEL Through Her Lens program and the Cine Qua Non Revisions Lab. Her short film How The Air Feels premiered at AFI Docs, won the National Board of Review Student Award, and won the Special Jury Award at the Sharjah Film Platform. Khaula received the South Asian Arts Resiliency Fund grant for her latest short; has served on the review committee for the Peabody Awards and the IFP/Gotham Documentary Lab; was a fellow in the 2018 Hot Springs Emerging Filmmaker program; and was an artist-in-residence at Governor's Island. Khaula's work has been featured on Netflix, The New York Times, and Sight & Sound.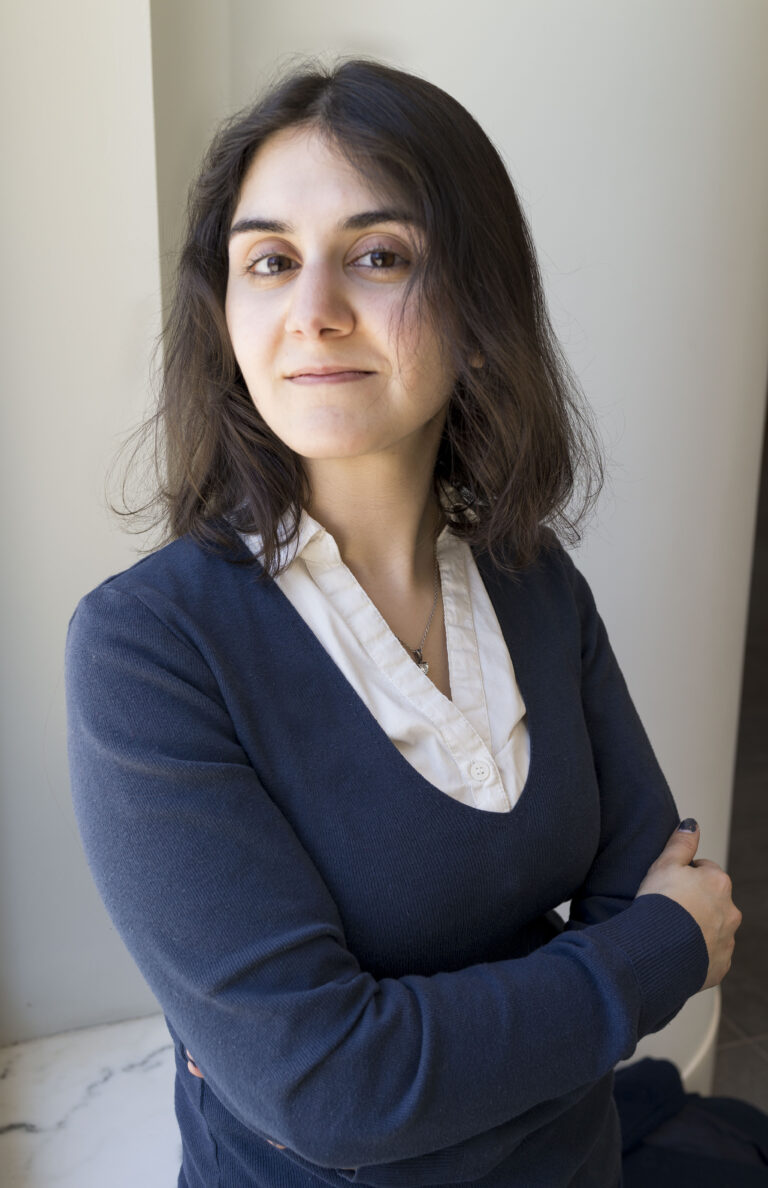 Loulwa Khoury
Loulwa Khoury is a New York-based film editor and filmmaker who was born and raised in Beirut. She most recently edited her first award-nominated feature documentary Paradise Without People (2019). Her other work includes award-winning documentaries City of Ghosts (2017) and It Will Be Chaos (2018), White Sauce Hot Sauce (2018), The Joneses (2016) and Look At Us Now, Mother (2015) and has recently been working on Dusty and Stones, Traces of Homes as an editor as well as directing her first feature documentary, We Never Left. She was also one of the mentees of the Karen Schmeer Editing Fellowship Diversity Program of the year 2019-2020, as well as a fellow in the Sundance Co//ab Art of Editing Fellowship.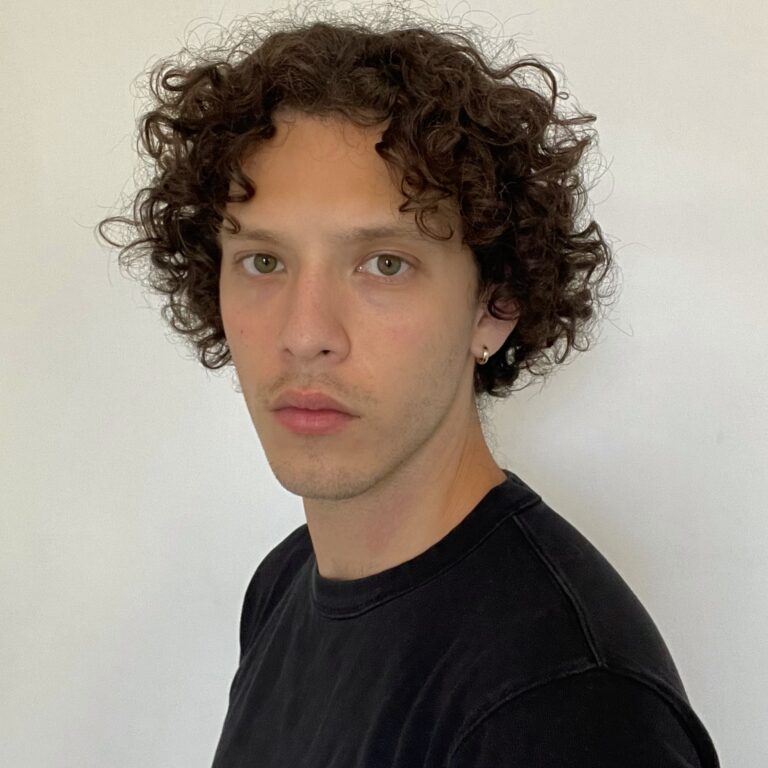 Ludwig Hurtado
Ludwig Hurtado is a multimedia journalist, writer and filmmaker from Los Angeles, currently living in New York. He's produced episodes of NBC's Dateline and directed multiple award-winning digital documentary shorts for NBC News. His reporting has been featured in the The New York Times, New York Magazine, The Nation, Rolling Stone, Vice, and other publications. His interest areas include homelessness, gentrification, food justice, incarceration, and immigration.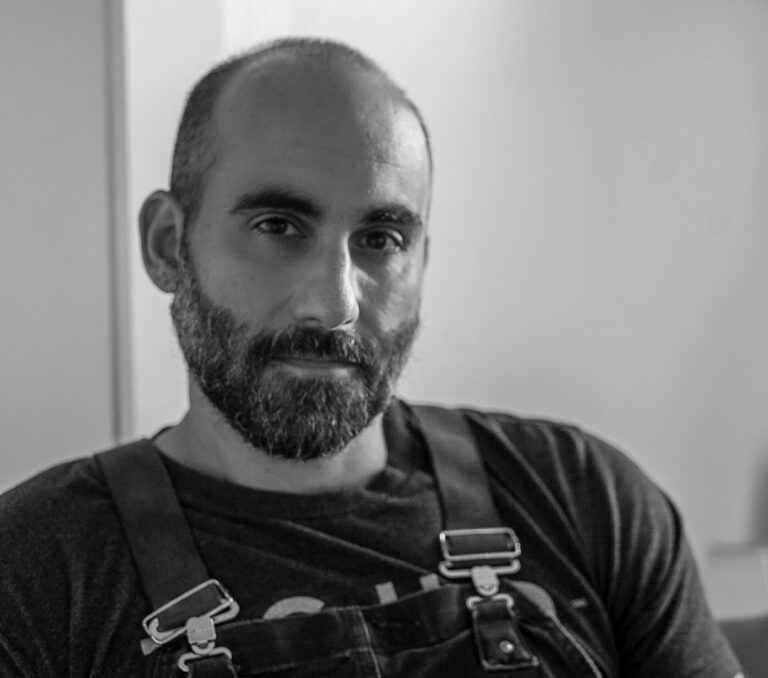 Andy Sarjahani
Andy Sarjahani is an Iranian-American documentary filmmaker and cinematographer raised in the Ozarks of Arkansas. He is interested in people, our relationship to place and how that shapes our worldview. He has a Masters of Science in Sustainable Agriculture and Food Systems from Montana State University and left his career in academia in 2012 to tell stories with a camera. He worked on the critically acclaimed documentary Tower (2016) and his work has been featured in Vice, WORLD Channel, Outside, Rock & Ice, Big Sky Documentary Film Festival, and numerous other festivals and universities.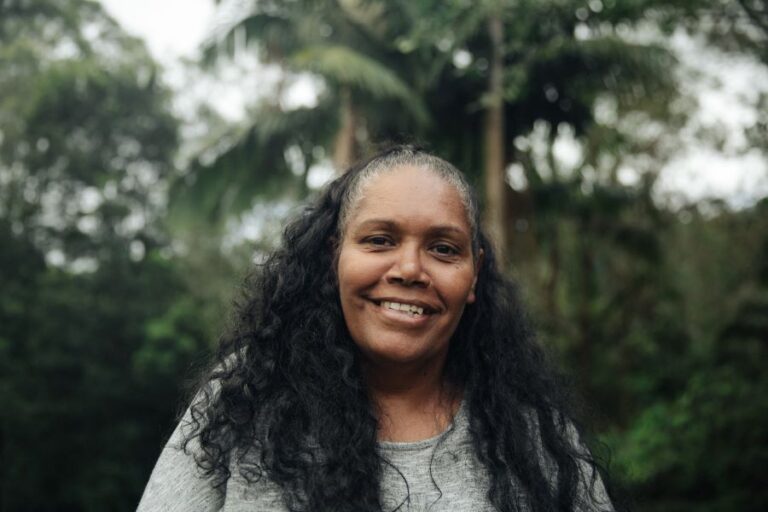 Brenda Matthews
Brenda Matthews is a proud Wiradjuri woman living with her husband Mark in Bundjalung country, Queensland. Brenda is an emerging director, making her feature-film debut with The Last Daughter, a documentary about Brenda's life. As part of her journey, Brenda penned her first book, also titled The Last Daughter, which she's currently editing with Text Publishing.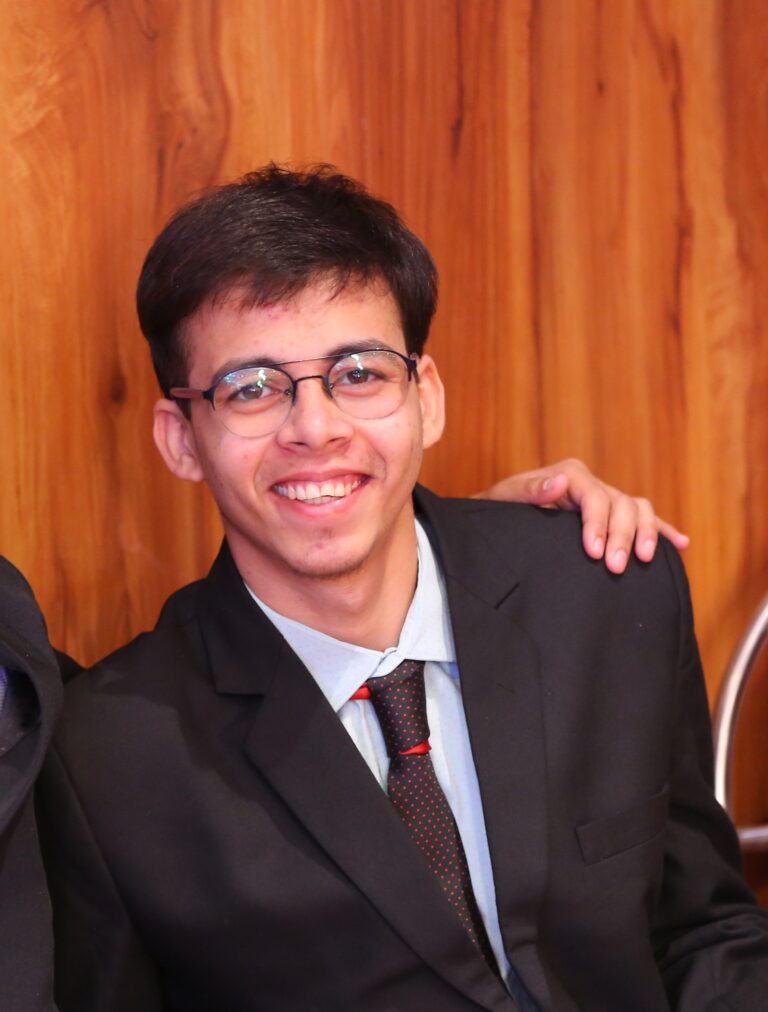 Divya Kharnare
Divya Kharnare has worked for YouTube channels as a writer and director for three years and has represented India at the Thailand International Film Destination Festival 2019 as a writer, director and editor. He is currently working on two feature-length documentaries, including Letters To My Grandma, for which he received the DOCAVIV Award at DocEdge Kolkata 2021. Divya has represented India at the Thailand International Film Destination Festival 2019 as a Writer, Director, Editor. He is currently working on 2 feature length documentaries (15 Seconds A Lifetime & Letters To My Grandma) as an Editor, Cinematographer, Producer and Director. Recently, he received the DOCAVIV Award at DocEdge Kolkata 2021 for his work-in- progress film 'Letters To My Grandma'.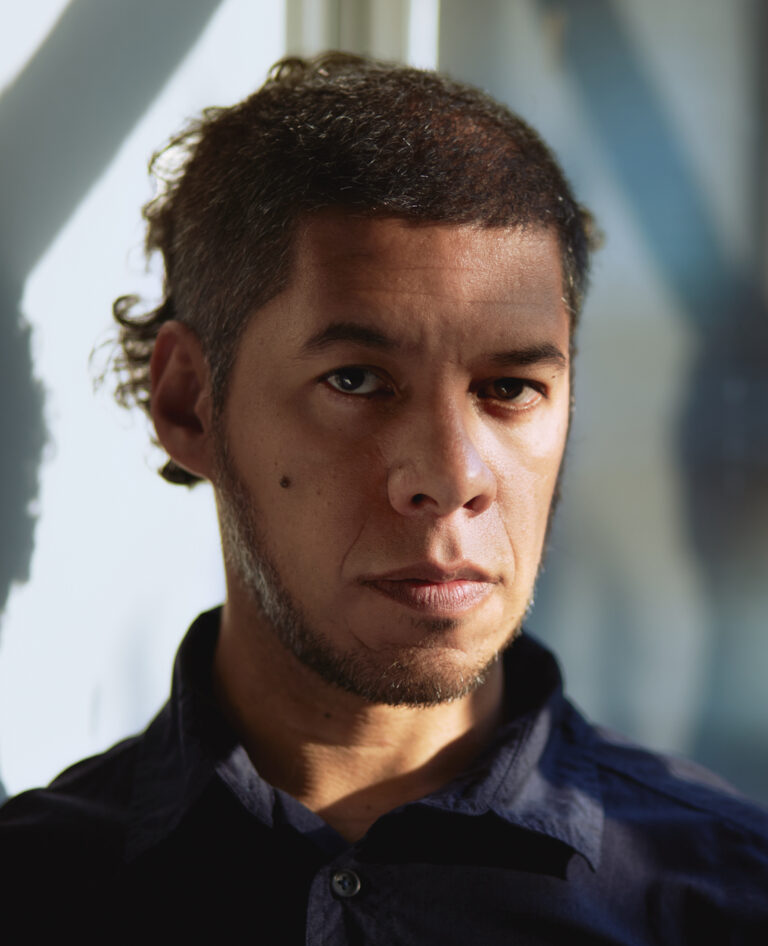 Eden Ponce
Documentary filmmaker and visual artist. His work explores the tensions between topics such as gender, territory and violence. Since 2019 he's supported by the Mexican System of Art Creators to make his webdoc "Beyond Gender". In 2018 he obtained funds from the Mexican Film Institute to make "The Siren Song", his first feature. In 2017 he completed "The Exile", a trans-media project consisting of a short film, a photobook and a photo exhibition, being shortlisted at the Aperture Foundation 1st. Photobook Award, awarded at the Latin America Contemporary Photography Contest and granted by the National Fund for Culture.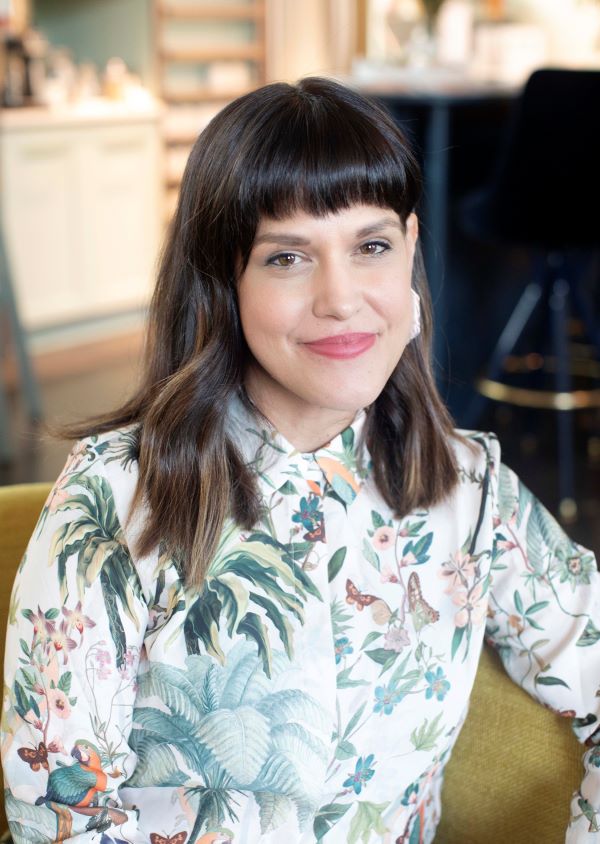 Gabriela Arp
Gabriela Díaz Arp is a documentary director-producer who is passionate about re-imagining the documentary space through hybrid, immersive and participatory filmmaking. She has produced films and interactive experiences for news organizations, non-profits, cultural spaces and commercial clients. Some of her clients include The New York Times, CNN International, Univision, International Rescue Committee, the United Nations and The New Museum. Her most recent virtual reality film, Meeting a Monster, exploring the memories and motivations of former white supremacist Angela King, premiered at the 2018 Tribeca Film Festival and Cannes and more than 20 film festivals around the world.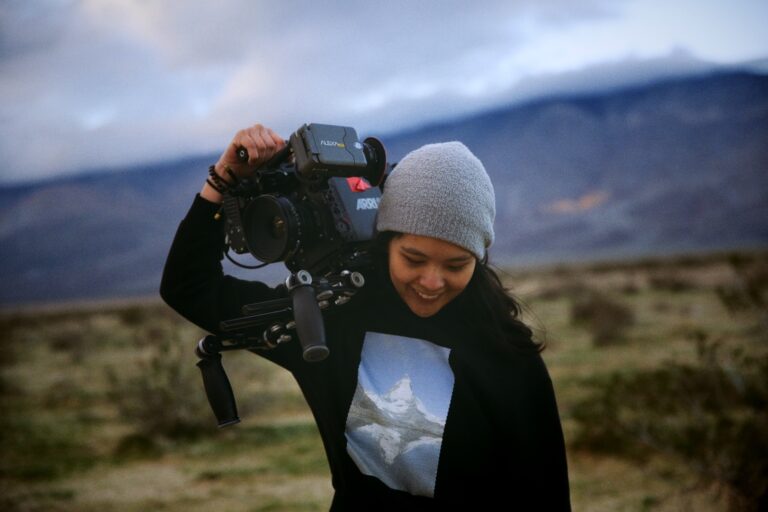 Natalie Chao
Natalie A. Chao is a filmmaker and cinematographer who completed her B.A degree in Film Production at USC in Los Angeles. Born, raised and currently based in Hong Kong, she is interested in bridging the gap between realism and poetry in order to tell stories through a more engaged and intentional gaze, one that can map out our memories, not draw lines between camera and subject, identity and politics. Natalie is a 2020 Sundance Ignite x Adobe Fellow. Her documentary short, To Know Her, premiered at the 2021 Sundance Film Festival.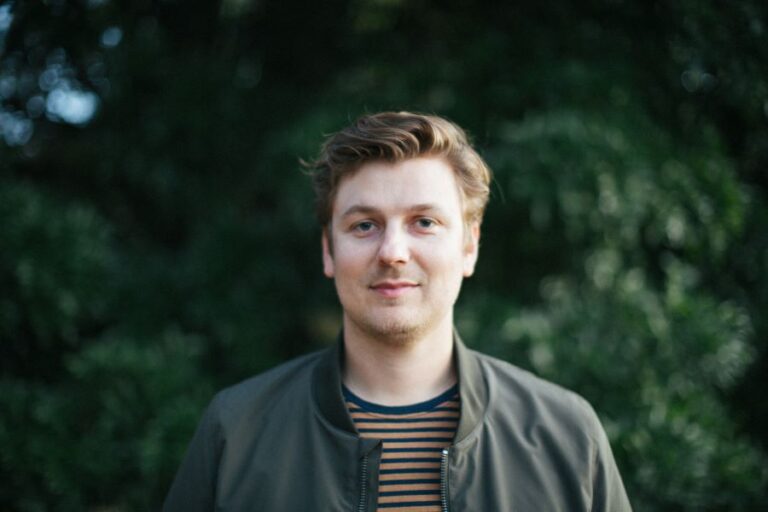 Nathaniel Schmidt
Nathaniel is an Australian/American director and editor based in Adelaide, South Australia. He spent six years in Minneapolis filming a series of stories about midwestern life in a six-month winter climate. From there, he directed the award-winning short documentary Ice Ball (2021) with renowned polar explorer Will Steger, which won Best Documentary Short at Minneapolis St Paul International Film Festival 2021 before premiering on Short of the Week and being selected as a Vimeo Staff Pick. Since returning to Australia in 2017, Nathaniel has been co-directing his first feature documentary, The Last Daughter, with Wiradjuri author Brenda Matthews.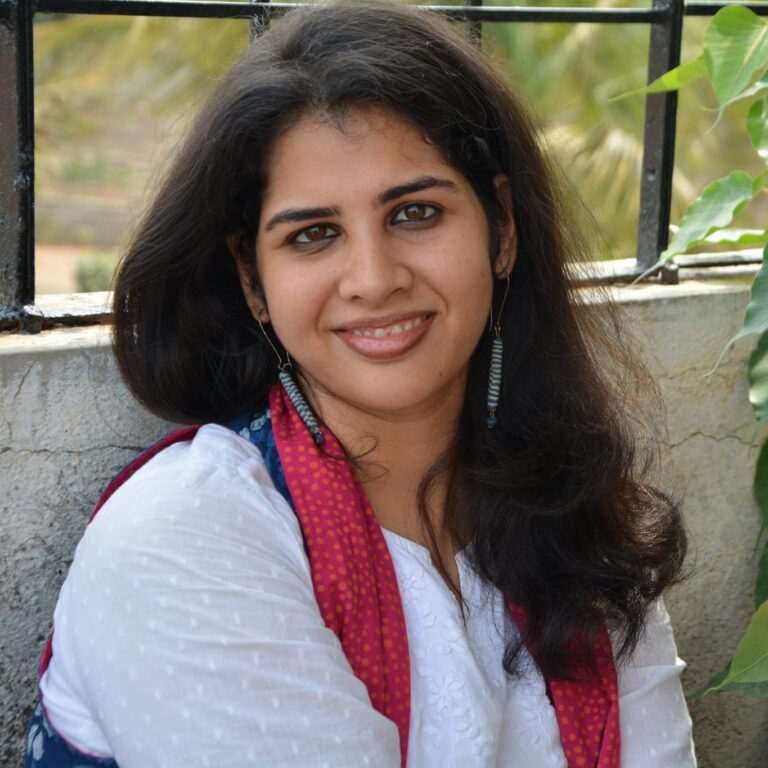 Poorva Dinesh
Poorva is an emerging documentary filmmaker and editor in India who believes documentaries are cinematic tools to understand ourselves and the world around us. Borrowing elements from fiction cinema, Poorva makes engaging narratives that can popularize nonfiction in India so that the pursuit to find the truth has a larger audience. She is an alumna of DocedgeKolkata Asian Forum for Documentary 2021; her current documentary is If This Were Your Story.I am an alumni of DocedgeKolkata Asian Forum for Documentary 2021, and I made it to the pre-selection round for the IDFA Bertha Fund for my current documentary "If This Were Your Story."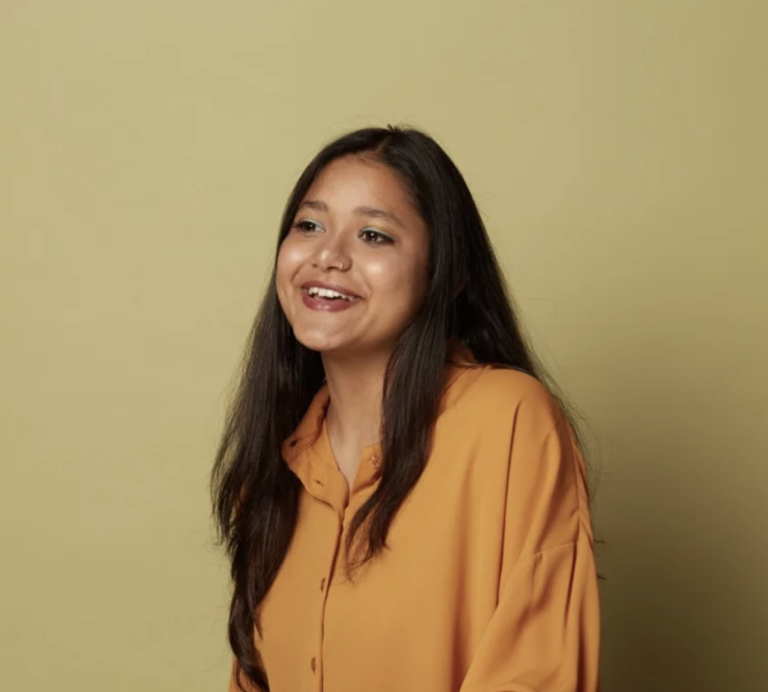 Ragini Nath
Ragini Nath is a documentary filmmaker and photographer. Her first independent documentary production, Bar and Girl (2018) premiered at national and international film festivals, and she has also had experience working on Bollywood projects. Her photography work has been exhibited in the Kuala Lumpur Photography Festival, Angkor Photo Festival and India Photo Festival. Our Hoolocks is her first feature-length documentary. Chinmoy Sonowal is a documentary filmmaker, landscape photographer, and mountaineer. He has studied creative documentary filmmaking at Sri Aurobindo Centre for Arts and Communication, New Delhi. He is currently working as a freelancer based in New Delhi. His first film 'Bound By Us' looked at the impacts of human intervention on a forest bounded by the city of New Delhi. He has a keen interest in working for films that revolve around conservation, natural history, and resource politics. Our Hoolocks is also his first feature-length documentary.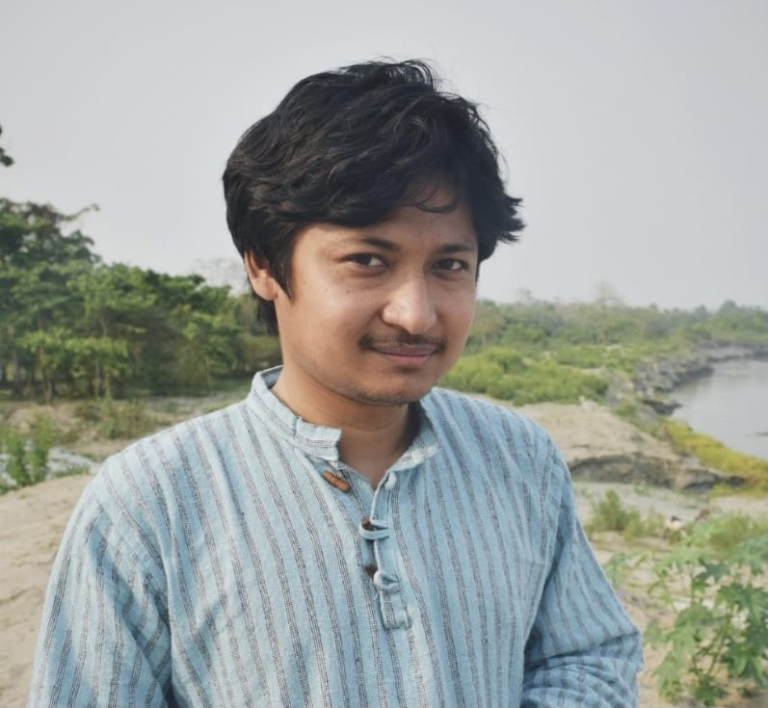 Chinmoy Sonowal
Chinmoy is a documentary filmmaker, landscape photographer and mountaineer. He has studied creative documentary filmmaking at Sri Aurobindo Centre for Arts and Communication, New Delhi, and is currently working as a freelancer based in New Delhi. His first film, Bound By Us, looked at the impacts of human intervention on a forest bounded by the city of New Delhi. He has a keen interest in working for films that revolve around conservation, natural history, and resource politics. Our Hoolocks is his first feature-length documentary.