100+ Films and Events To Choose From!
October 07, 2012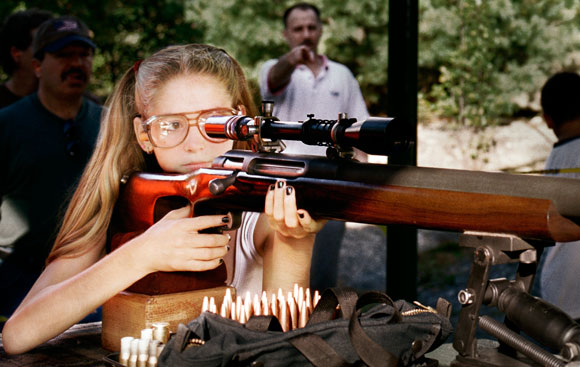 DOC NYC, New York's premier documentary festival, returns for its third year to Greenwich Village at the IFC Center and expands to Chelsea at the SVA Theater, with an expanded line-up of films and panels. From November 8-15, over 125 documentary makers and special guests are expected in person to present their New York premieres and, in many cases, US or world premieres. Tickets for all films will go on sale to the general public on Friday, Oct. 12 at 1pm.
DOC NYC will showcase 115 events, including screenings of 61 feature-length films and 32 shorts as well as 22 doc-related panel discussions. All events will take place at IFC Center and SVA Theater.
"This festival offers something for everyone," said DOC NYC artistic director Thom Powers. "Whether you love music, politics, sports, travel, photography, nature or you name it, we've got a film for you. DOC NYC has earned a reputation for unveiling films like CAVE OF FORGOTTEN DREAMS that later become a popular sensation, as well as UNDEFEATED, which later went on to win the Oscar for Best Documentary. Now we've curated a new crop of films destined for greatness."
This year's guests include Rufus Wainwright, Pete Seeger, Andy Summers, Ice-T, Antony Hegarty, David Bromberg, Ken Burns, Alex Gibney, Rory Kennedy, Jonathan Demme, Barbara Kopple, Joe Berlinger, Radioman and more.