40 Under 40 Nominations Now Open!
July 23, 2020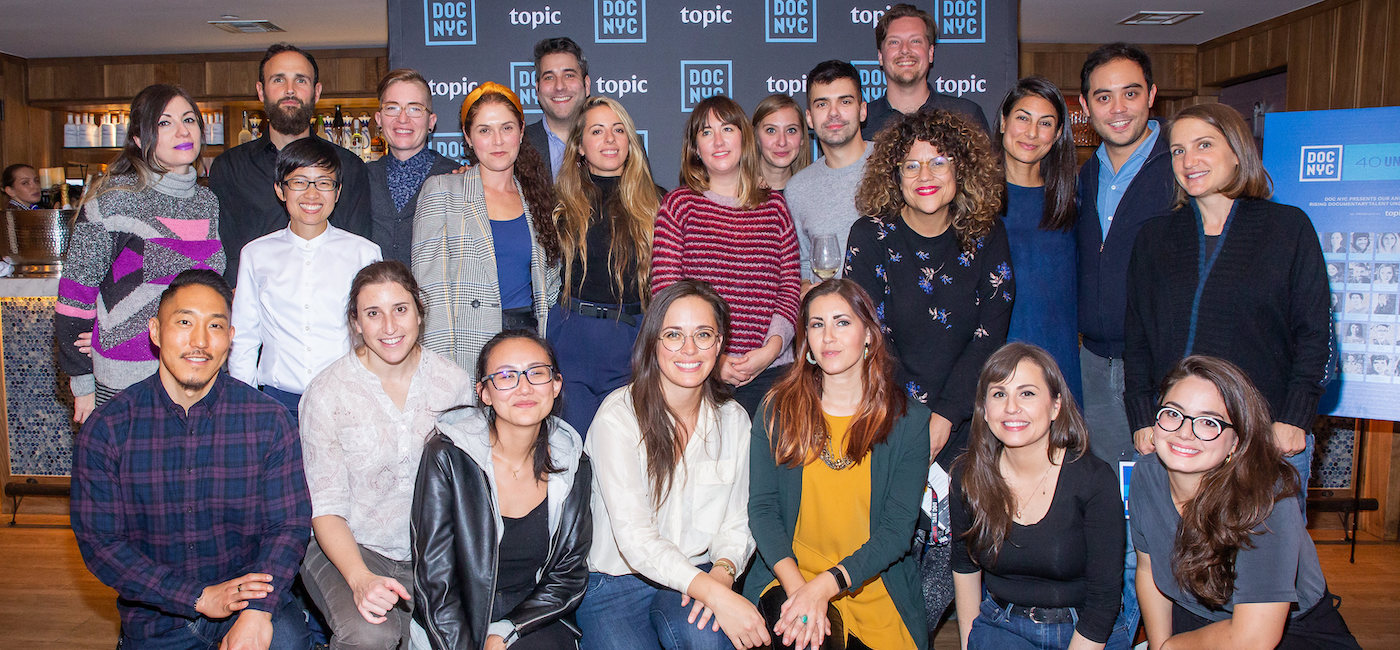 Co-presented with:

DOC NYC's third annual "40 Under 40" initiative for 2020 is now accepting nominations through August 21, 2020. Submit your nomination here.
"40 Under 40" celebrates emerging talent in the documentary world, including directors, producers, cinematographers, and editors. This program is co-presented by Topic Studios.
Honorees will participate in exclusive online networking meetings with key financiers, distributors, broadcasters and industry figures as part of the festival's "Only In New York" program, that is co-presented by SHOWTIME® Documentary Films. The group will also be highlighted on the festival website and social media, as well as participate in a special online 40 Under 40 group event that will be announced closer to the festival.
To qualify for consideration for the 2020 "40 Under 40" class, nominees must have been born in 1981 or later and be based in the U.S. or Canada. Nominees must have at least one credit in the position of director, producer, cinematographer or editor on a feature-length documentary with national distribution via theaters, television or a digital platform. You can nominate a filmmaker at this link.
Past 40 Under 40 Filmmakers
Class of 2019
Class of 2018
ABOUT TOPIC STUDIOS: Topic Studios, the award-winning entertainment studio from First Look Media, develops, finances and produces content for all platforms including theatrical, streaming, television and podcasts.  Working with creators at the forefront of culture, the studio explores a wide range of provocative and entertaining subject matter. From Academy Award® winning films (Spotlight); to documentaries (The Fight slated for release July 31 with Magnolia); to television and streaming (the docu-series Love Fraud premiering on Showtime August 30 and Mucho Mucho Amor premiering on Netflix soon); and podcasts (Missing Richard Simmons, Anthem and Somebody). Additional films from Topic Studios include Pablo Larrain's Spencer, starring Kristen Stewart as Princess Diana, co-acquired with NEON; Angelo Covino's The Climb, with Sony Pictures Classics and Euros Lyn's Dream Horse, starring Toni Collette and Damian Lewis, with Bleecker Street. Other upcoming projects include the political drama Prisoner 760 directed by Kevin Macdonald and starring Jodie Foster, Benedict Cumberbatch, Tahar Rahim and Shailene Woodley; and a film in development exploring the connection between Chinatown restaurants and the rise of punk music produced by and starring Golden Globe winner Awkwafina.