Explore Doc Industry at DOC NYC PRO
October 18, 2019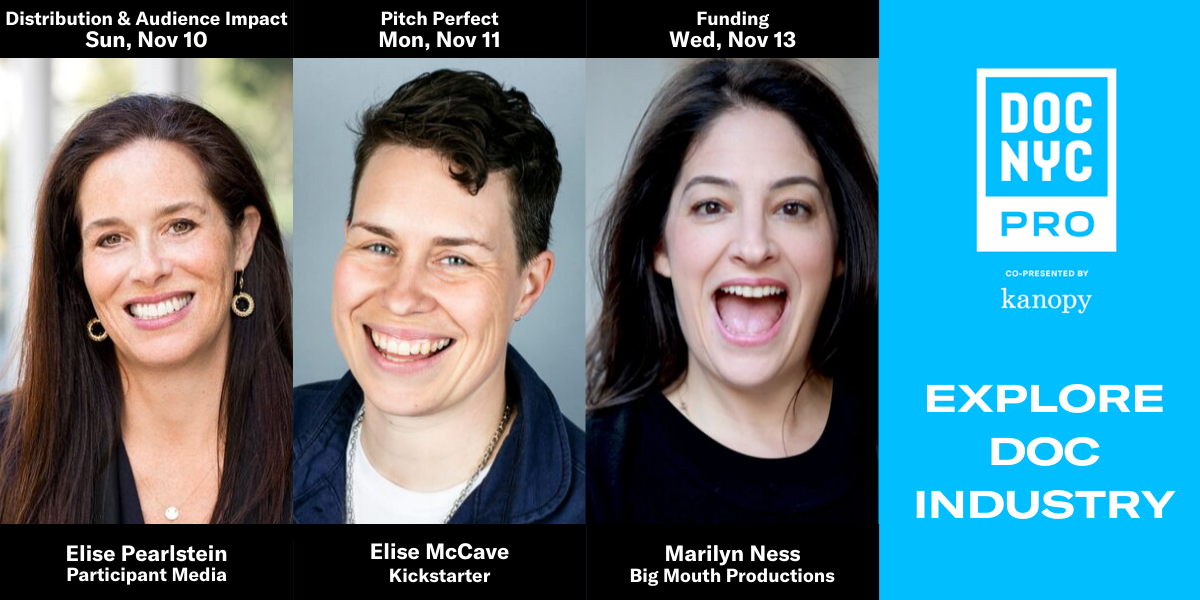 The DOC NYC PRO conference highlights projects that represent new breakthroughs in documentary artistry, financing and distribution.
This week we are shining light on the Doc Industry! Experience 3 days of panels & Explore the Doc Industry with representatives from Kanopy, NEON, Magnolia and Participant for Distribution and Audience Impact (Nov 10); representatives from Endeavor Content, Impact Partners and Kickstarter for Funding a Documentary (Nov. 13); and Pitch Perfect (Nov. 11) co-presented by A&E IndieFilms, which allows attendees to hear top decision-makers give feedback on projects.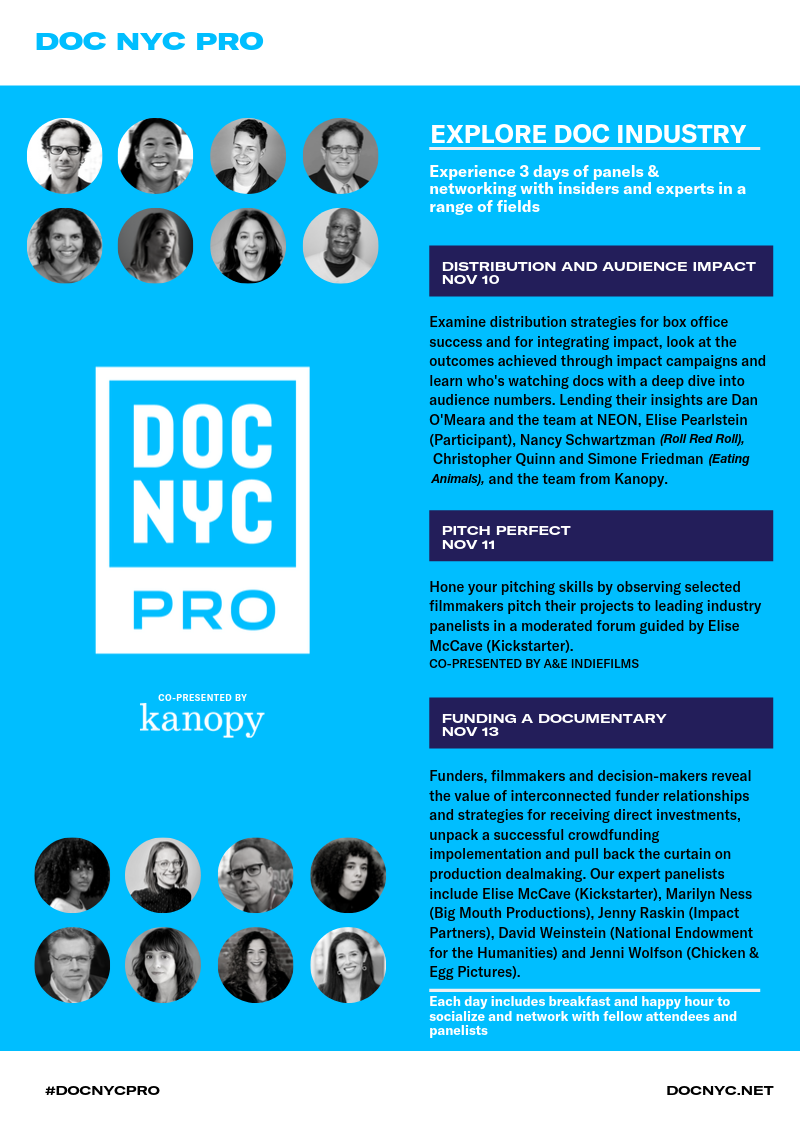 You can see the full DOC NYC PRO lineup and buy your passes HERE!