The Short List: Films to Keep an Eye On
October 07, 2012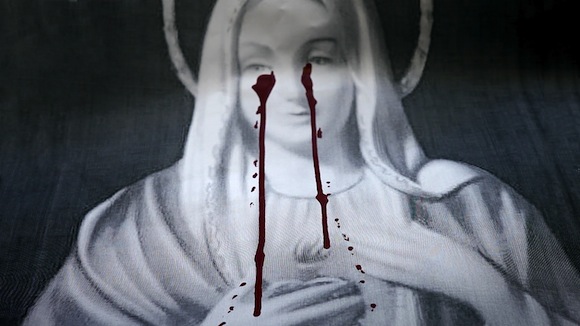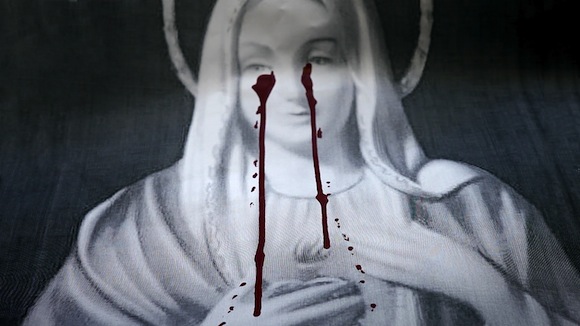 For the DOC NYC Short List section, our programmers rounded up a selection of 10 films that have been earning plaudits and attention both on the festival circuit and in theaters. Spanning a wide range of subject matter, the films may inspire or spark debate–but all are sure to make you think. Tickets for all films go on sale to the general public on Friday, Oct. 12.
In Emad Burnat and Guy Davidi's 5 BROKEN CAMERAS, Palestinian Burnat captures the changes to his West Bank village wrought by the encroachment of Israeli settlers. In AI WEI WEI: NEVER SORRY, director Alison Klayman trains her lens on Chinese artist-cum-activist Ai Wei Wei, showing us both his grand art projects, and his clashes with the  Chinese government over free speech issues.
ETHEL provides viewers with a sensitive portrait of Ethel Kennedy and the political dynasty to which she was attached, given to us by her daughter, Emmy-award winning director Rory Kennedy. In FIRST POSITION, first-time director Bess Kargman follows the efforts of six aspiring ballet dancers who travel to New York City to compete for a chance to chase their dreams.
Director David France's HOW TO SURVIVE A PLAGUE mines rarely seen archival footage to tell the story of activists confronting an indifferent government and pharmaceutical industry to address the AIDS epidemic. In THE IMPOSTER, director Bart Layton tells the gripping true story of a Texan boy who went missing in 1994 and was miraculously found three and a half years later thousands of miles away in southern Spain.
In MEA MAXIMA CULPA: SILENCE IN THE HOUSE OF GOD, prodigious filmmaker Alex Gibney investigates the Roman Catholic Church's coverup of the sexual abuse of children. SEARCHING FOR SUGAR MAN, by Malik Bendjelloul, chronicles the quest of South African fans to determine the fate of cult 60's music hero Rodriguez, amid rumors that he is dead.
Joe Berlinger's UNDER AFRICAN SKIES traces the return of singer/songwriter Paul Simon to South Africa to celebrate the 25th anniversary of his seminal album Graceland, which was produced under apartheid rule. And in WEST OF MEMPHIS, director Amy Berg takes a look at the plight of the "West Memphis Three," three young men wrongfully convicted and imprisoned on murder charges.