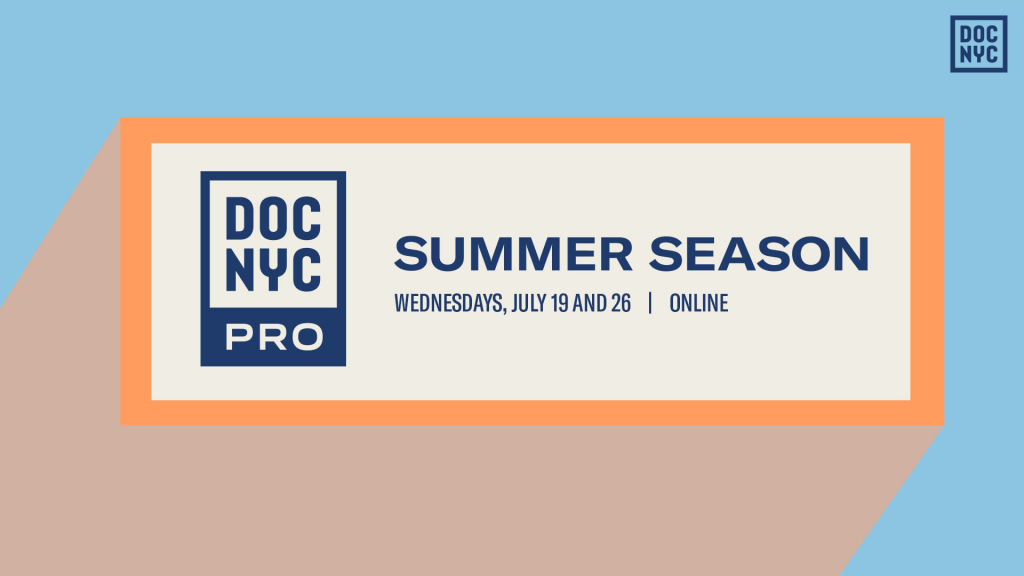 Summer Season at DOC NYC PRO is geared towards two timely topics garnering attention in the doc community: creatively addressing distribution challenges and artificial intelligence. PRO offerings are geared towards filmmakers and anyone interested in learning about the documentary industry and are designed to educate and empower documentary filmmakers to help turn their vision into a reality.
The two online events are on Weds., July 19 and July 26 both from 12-1:15pm ET. All registrants will receive access to the recorded event, a written transcript, and a copy of any slide presentations after the livestream.
Summer Season Events: $19 ($14 for IFC members) available at links below.
If you are interested in attending the special full-day, in-person, interactive DOC NYC PRO workshop in New York on July 12th, "Gray Areas: Navigating Ethical Dilemmas in Documentary Filmmaking", click here.

"Traditional" documentary distribution is in a state of disruption – often leaving independent filmmakers on their own to find new and creative solutions to ensure their films reach audiences in an impactful way. Join us for an insightful and honest discussion on strategic planning to explore the complex landscape of creative distribution. Discover real-world strategies for success and tips for overcoming challenges in the ever-changing and often-daunting realm of impact and distribution. We welcome media strategist, filmmaker and author Jon Reiss (Think Outside the Box Office) along with independent producer Lance Kramer (The First Step, City of Trees) who will outline fundamental principles and essential elements to defining, crafting and implementing a successful distribution, impact and marketing campaign.
Artificial Intelligence (AI) is a tool that is already starting to transform all kinds of work–documentary filmmaking included. Explore the promises and pitfalls of AI in this timely DOC NYC PRO webinar, led by accomplished documentary filmmaker and AI expert Philip Shane (Being Elmo), an innovator at the forefront of the intersection between AI and documentary storytelling.
DOC NYC PRO Summer Season 2023
Create Your Own Distribution Strategy
Wednesday, July 19 / 12-1:15 pm ET (online)
Unleashing the Power of AI in Documentary Storytelling
Wednesday, July 26 / 12-1:15pm ET (online)
Accessibility
Live ASL interpretation available upon request. To inquire about accessibility for any DOC NYC events, please email accessibility@docnyc.net.
Past Events
Recordings of past seasons' DOC NYC PRO classes are available as individual event recordings.