DOC NYC 2022 FILMS ADVANCE ON OSCAR SHORTLISTS
January 10, 2023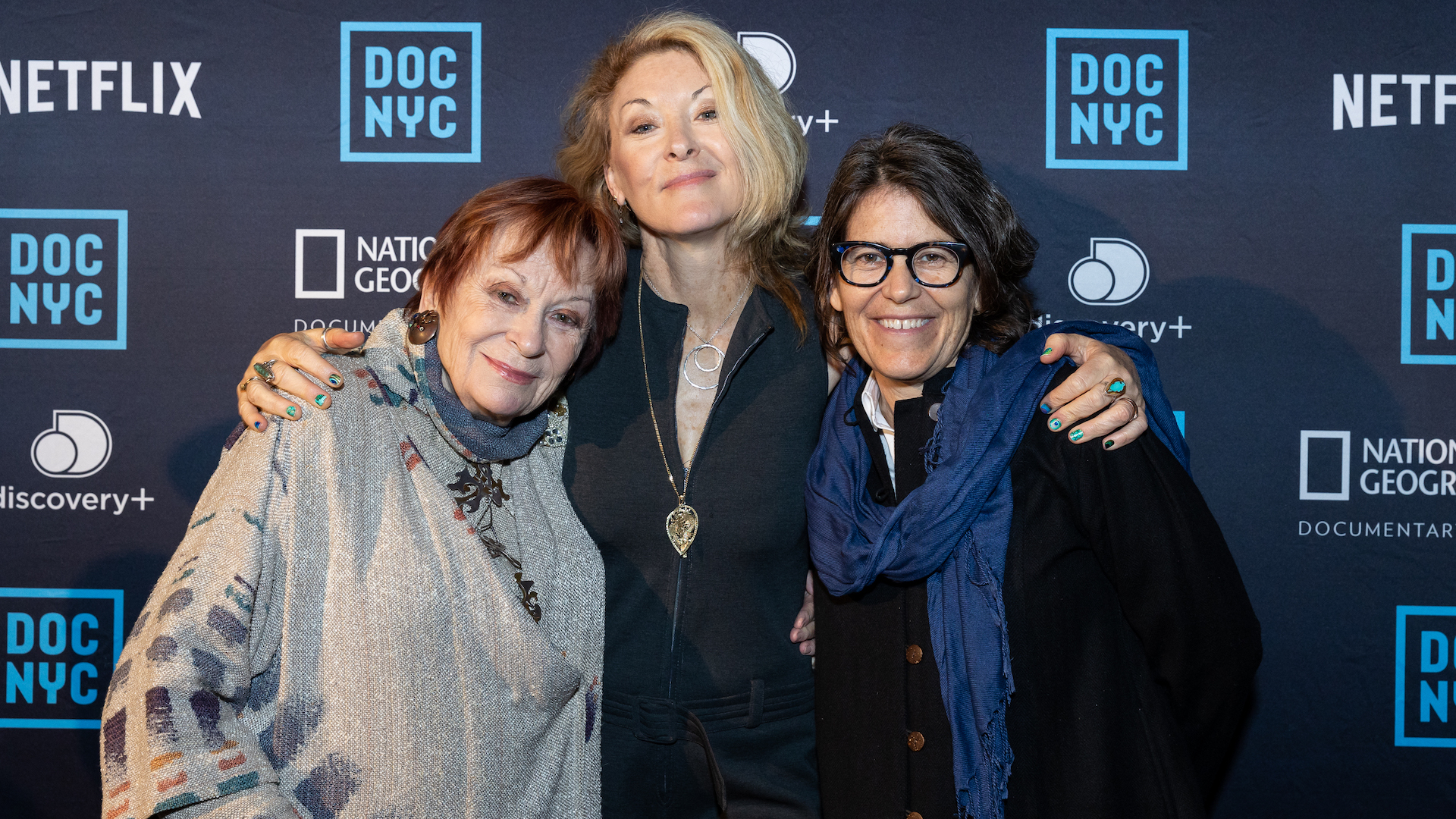 Pictured above: Ondi Timoner of LAST FLIGHT HOME with her mother Elissa Timoner and sister Rachel Timoner.
Twelve features and 10 shorts from the 2022 DOC NYC Official Selection have qualified as finalists on 4 shortlists for the 95th Oscars, the Academy of Motion Picture Arts & Sciences has announced.
In the Documentary Feature category, all four of the 2022 DOC NYC Short List award winners can be found on the list – Shaunuk Sen's All That Breathes, Margaret Brown's Descendant, Sara Dosa's Fire of Love, and Matthew Heineman's Retrograde. In addition, the DOC NYC 2022 Short List jury's honorable mention, Tia Lessin and Emma Pildes' The Janes, also made the cut.
Brett Morgen's Moonage Daydream is also shortlisted in the Documentary Feature category, and also appears as one of 10 finalists in the Sound category. Ondi Timoner, recipient of DOC NYC's Drew Award for Documentary Excellence at the 2022 Visionaries Tribute, sees her film Last Flight Home shortlisted for Documentary Feature.
Of the remaining nine finalists in the Documentary Feature category, three additional films come from DOC NYC's own predictive shortlist – Laura Poitras' All the Beauty and the Bloodshed, Daniel Roher's Navalny, and Alex Pritz's The Territory – and two more were featured in DOC NYC's Winner's Circle program: David Siev's Bad Axe and Simon Lereng Wilmont's A House Made of Splinters. (In recent years, DOC NYC's Winners Circle films have gone on to Oscar nominations, including 2020's The Mole Agent and 2021's Writing With Fire.) 
Nine out of the 15 films shortlisted for Documentary Short were screened at DOC NYC, including the Short List jury winner Tanaz Eshaghian's film As Far As They Can Run and the jury honorable mention, Sarah McCarthy's Anastasia.
Additional DOC NYC shorts appearing on the Documentary Short list include Frank Chi's 38 at the Garden, Cinque Northern's Angola Do You Hear Us? Voices from a Plantation Prison, Kartiki Gonsalves' The Elephant Whisperers, Cynthia Wade and Sharon Liese's The Flagmakers, Jay Rosenblatt's How Do You Measure a Year?, Anne Alvergue and Debra McClutchy's The Martha Mitchell Effect, and Titus Kaphar and Alex Mallis' Shut Up and Paint.
A tenth DOC NYC short, Amy Bench's More Than I Want to Remember, is one of the 15 films shortlisted in the Animation Short category.
Nominations for the 95th Academy Awards will be announced on Tuesday, January 24, 2023.