A Global Perspective on Religious Rituals and Rites of Passage
Sacred goes deep into the nuances of faith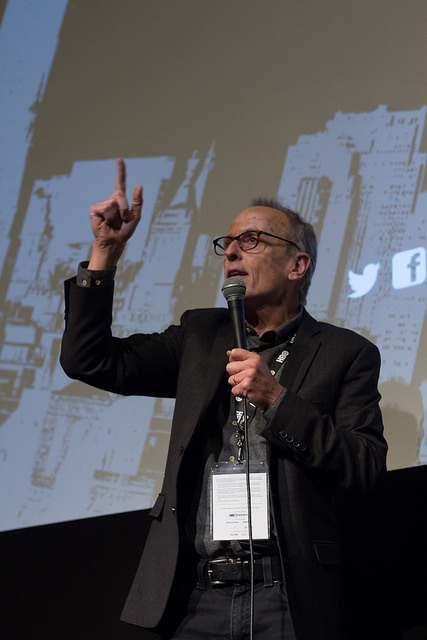 Written by Whitney Marin
Academy Award-winning director Thomas Lennon took on an ambitious project with the film Sacred, commissioning the work of 40 filmmaking teams to tell one global story. Birthing rituals, coming of age traditions, weddings, funerals, and festivals of celebration were recorded in communities across the world.
Lennon is no novice documentarian. In addition to his Academy Award win for the 2006 film The Blood of Yingzhou District, he's been nominated three times, has won two Emmys, two George Foster Peabody awards and two Alfred I. duPont-Columbia Awards. His work has additionally been featured on PBS and HBO.
Stories captured in Myanmar, Ethiopia, India, Israel, Japan, Spain, Kenya, Ukraine, Peru and elsewhere were brought to life with vivid photography and with each filmmaker documenting these pivotal moments in their own style and form. The worldwide collaborative effort highlighted the difference and commonality in the religious, spiritual and communal practices we honor, making a statement on a broader sense of humanity.
DOC NYC welcomed Sacred on Saturday, November 12th for the film's North American premiere at the IFC Center. "The mind of mission was can I make a global film and never get out of my chair in New York," said Lennon. "Whether it's successful… that's for you to judge, but I never did get out of my chair." The film took two years to make and was meticulously planned. Lennon noted that he may never meet some of the filmmakers that contributed to the film and that some of the most intimate collaborations were with people he never even had a phone call with.
"Most good filmmaking is inefficient," he said of working with Edward Bilous on the composition of music for the film, a significant storytelling device. "It was thrilling. It was a killer amount of work because each group had to plug into the program and find their role."
The director gives much credit to his two executive producers, Bill Baker and Julie Anderson, who approached him with the project. The team's mission for SACRED was to contribute something new, a departure from the often journalistic and political coverage of religion.
"The thinking was to never to fall into the trap of exoticism. We always wanted to make this deeply recognizable as human material," said Lennon. "To take the experience of faith seriously… that was the goal, that was the mandate."
Whitney Marin is an associate producer, freelance writer, and contributor to the DOC NYC blog.