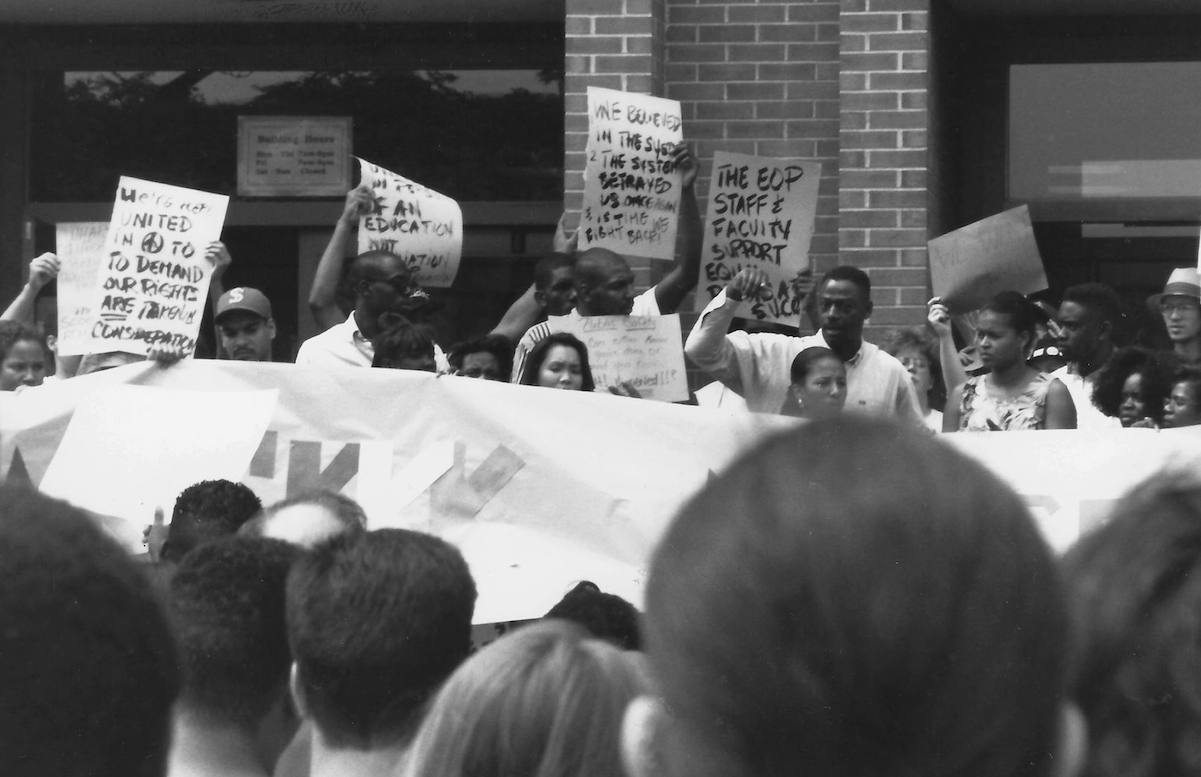 BROTHERS OF THE BLACK LIST
Expected to Attend: Sean Gallagher, film subject Sheryl Champen
NYC PREMIERE In the fall of 1992, despite efforts to recruit minority students, SUNY Oneonta set off a firestorm of controversy that led to the longest litigated civil-rights case in US history. After an attempted rape of an elderly woman off-campus, school administrators released a list of its black male students to the police. Sean Gallagher's affecting film chronicles how this act of institutionalized racial profiling left an indelible mark on the university, its students, and the larger community.
This film is co-presented by The Nation.
Filmmaker is expected to be in person for both screenings.
Section:
Fight the Power
Themes:
Activism
African-American
History
Law
Race