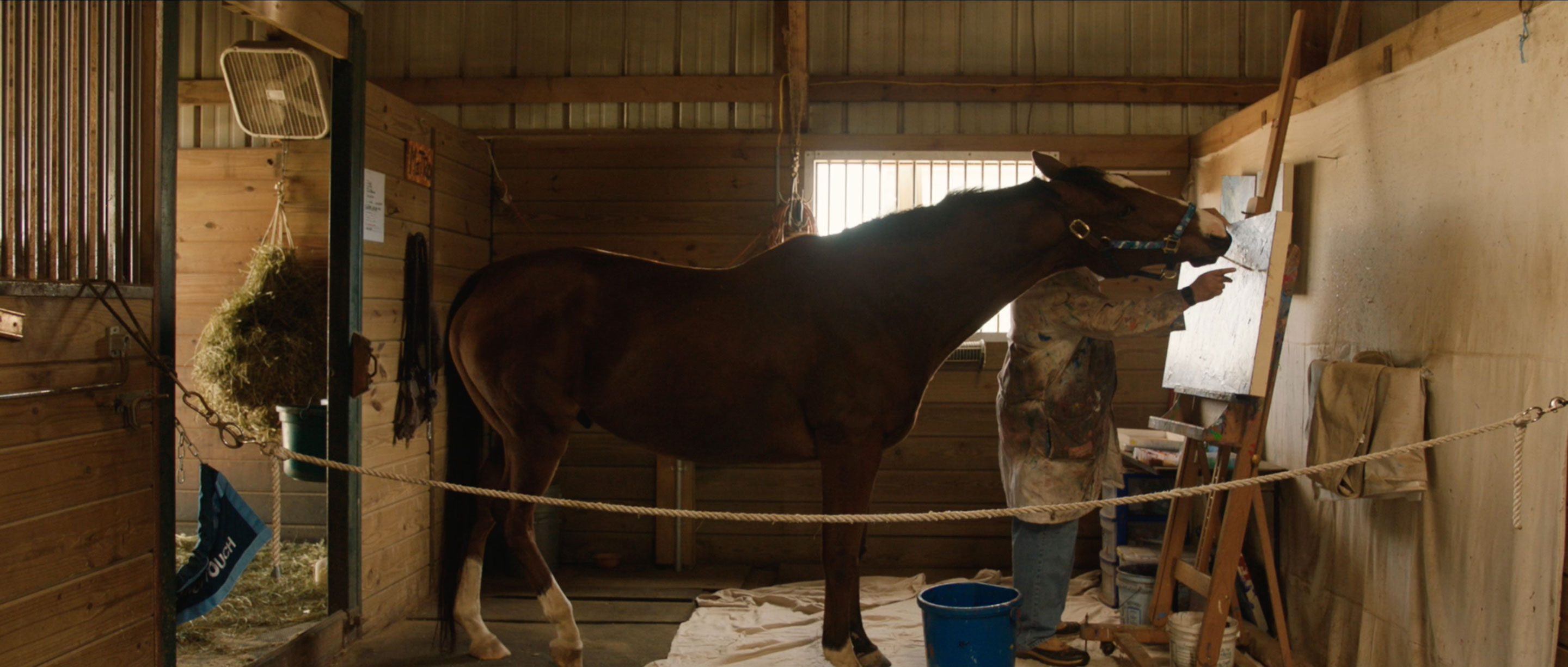 SHORTS: THE CREATIVE SPARK
Expected to Attend: Several Members of the filmmaking team
On artists, performers and designers. Painting the Town (USA, 17 min., William Higbie) profiles the street art of Detroit, MI. In Barbara Kruger: Part of the Discourse (USA, 7 min., Ian Forster), the artist share her earliest influences and explains the origins of her 2017 Lower East Side public art project, Untitled (Skate). In Perspective. (USA, 5 min., Allyssa Agro), John, an 83-year-old veteran of the NYPD, crafts beautiful works of art using skills from a lifetime of woodworking. Thomas Fire Architect (USA, 7 min., Nicholas Weissman) details how John Davis designed a building that could withstand the perfect fire storm. Cuban Canvas (USA, 14 min., Kavery Kaul) offers an intergenerational exploration of visual artist in Havana. An artist captures intimate moments with people affected by HIV in Don't Define Me (USA, 13 min., Don Casper). Brazilian artist Luiz d'Orey finds the material for his collages in Tapume (USA/Brazil, 6 min., Hugo Faraco), Portuguese for construction fencing. A recluse and a racehorse on the brink of death save each other in unexpected ways in My Paintbrush Bites (USA, 13 min., Joel Pincosy, Joe Egender).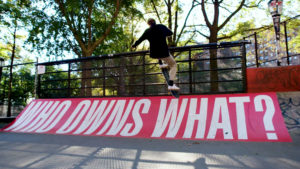 BARBARA KRUGER: PART OF THE DISCOURSE
Celebrated artist Barbara Kruger uses the visual language of advertising to critique the very messages it emulates. Her work asks viewers to closely consider how global issues like consumerism and gender discrimination play a powerful role in their daily lives. "Something to really think about is what makes us who we are in the world that we live in," says the artist. "And how culture constructs and contains us." This documentary short traces Barbara's 40+ year career from her start as a designer at Condé Nast to a recent outdoor public art project in a Lower East Side, Manhattan skatepark.
Read More »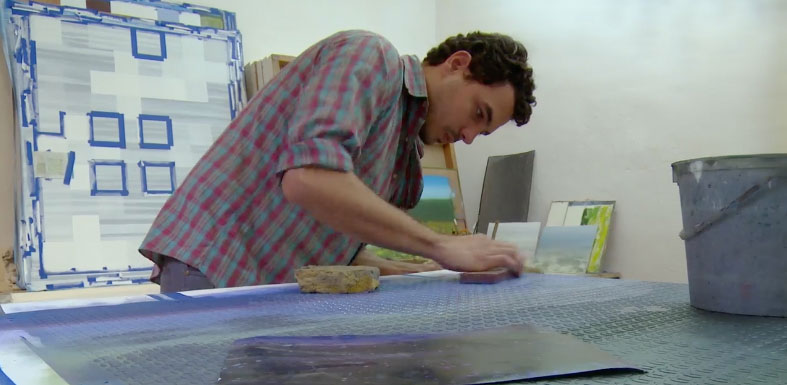 CUBAN CANVASNYC PREMIERE
In Havana, a leading artist of the new generation, Roger Toledo Bueno mines the past through the masters who started their careers before him --- Manuel Mendive, Rocio Garcia and Roberto Diago. With his contemporary Ariamna Contino, he looks to the future. This intriguing inter-generational story captures intense color and textured patterns, ingenious materials and bold vision. It opens a rare window on rich experimentation with form and content as it connects the lines between art and life in Cuba today.
Read More »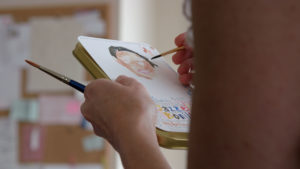 DON'T DEFINE ME
In 2017, artist Charmaine Wheatley set out to capture intimate moments with people affected by HIV. Over the course of 6 months she created over 70 watercolor portraits that capture her subjects image, thoughts, feelings, joys and challenges. Her portraits not only show the likeness of her subjects, but capture moments of the conversations that occur while the portraits are being created. The hope is that by sharing these thoughts and feelings, it may help reduce stigma by sharing their meaningful lives and not just defining them by a diagnosis.
Read More »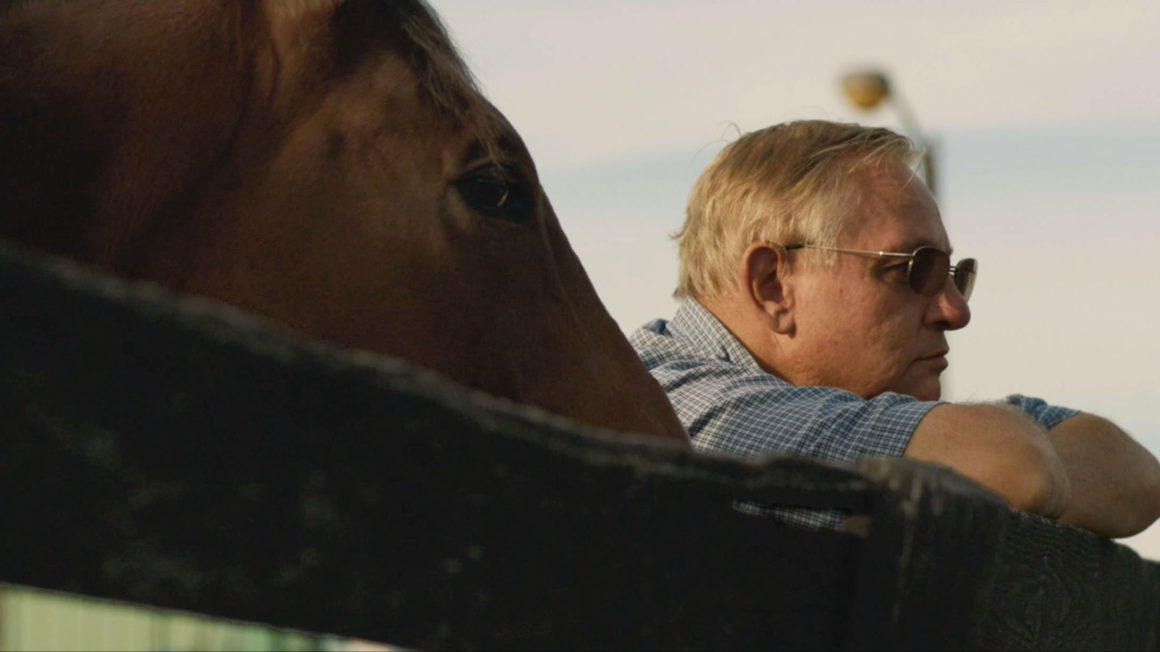 MY PAINTBRUSH BITES
A man battling reclusion and a racehorse on the brink of death save each other in unexpected ways.
Read More »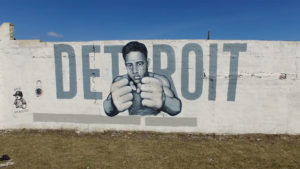 PAINTING THE TOWN - THE STREET ART OF DETROIT
Painting the Town is a short-form documentary film that offers a view upon Detroit's surging independent movement of street art and graffiti.  This once renegade art form - often expressed in massive building-sized murals - depicts subjects, both abstract and whimsical, as well as deeply personal.  How is this medium changing the face of Detroit, its popularity, and even its economy? But most of all, how can street art bring people together in ways that never been imagined a few short years ago?
Read More »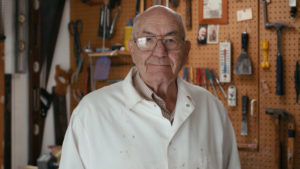 PERSPECTIVE.NYC PREMIERE
83 year old John Arnao, a 23 year veteran of the NYPD, uses his love and skills from a lifetime of woodworking to craft beautiful works of art. In a world where everyone uses social media and technology to pass the time, this is the way John chooses to use his while leaving his legacy behind.
Read More »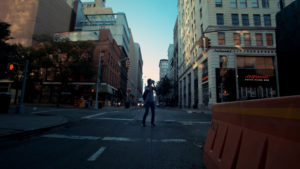 TAPUMEINTERNATIONAL PREMIERE
Tapume in Portuguese means construction wall, and that's where Brazilian artist Luiz d'Orey finds the material for his collages. In this short film we follow his creative process from the streets to the studio and back to the streets.
Read More »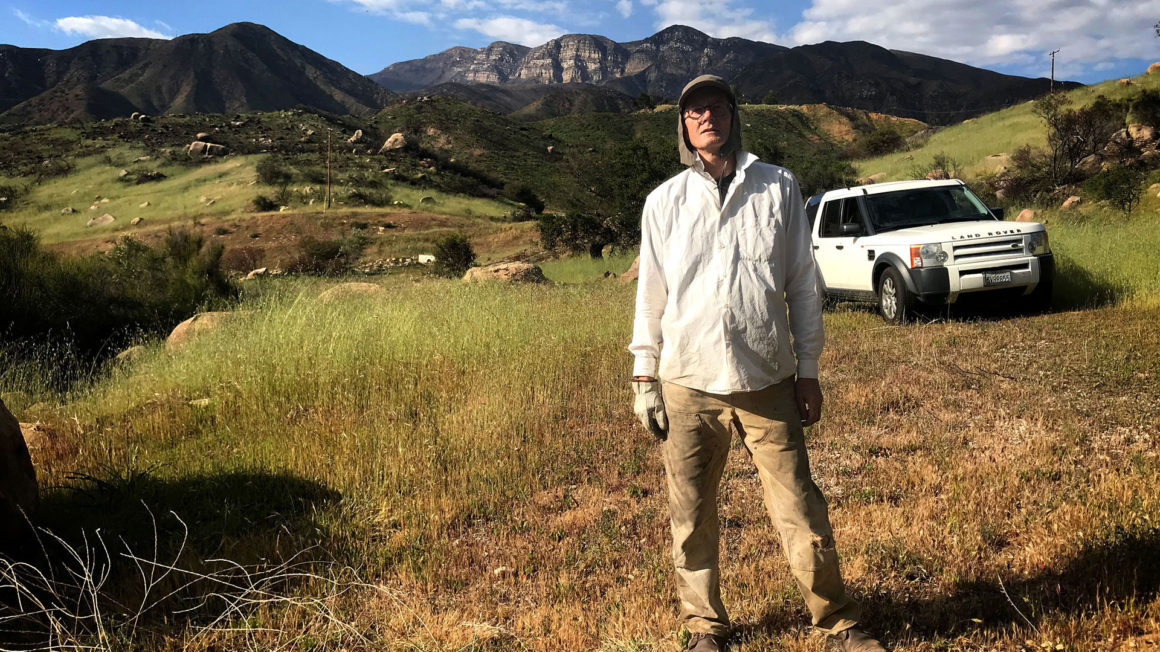 THOMAS FIRE ARCHITECTWORLD PREMIERE
John Davis and Lorrie Brown, who run an architecture firm in Ojai, Calif., knew they were constructing a home in a dangerous spot when they decided to live on 27 acres in the hills of Ventura County, where the Thomas Fire destroyed more than 1,000 structures last year. But unlike many of their neighbors, the couple had a home to go back to after evacuations were over. Filmmaker Nicholas Weissman profiled the project with hopes that the many people who may be rebuilding or retrofitting homes in California — particularly in areas that are part of wildland-urban interface — will take note.
Read More »
Section:
Shorts
Themes:
Animals/Nature
Arts
Celebrity
NYC
Performance
Photography
Women Directors
Running Time: 80