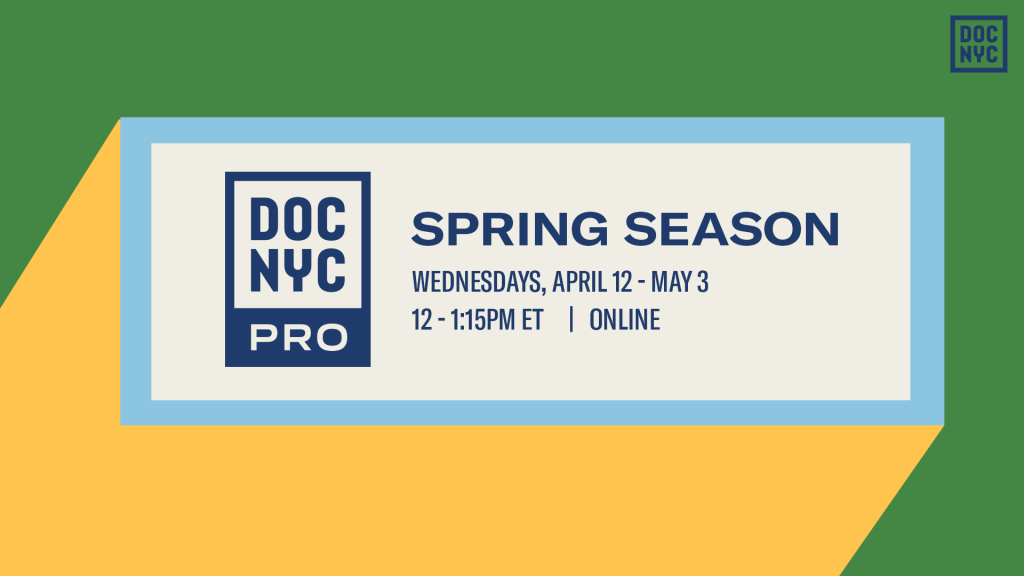 The Spring 2023 Season is geared towards filmmakers and anyone interested in learning about the documentary industry. The new events focus on vital areas of the filmmaking process, featuring invaluable insight from award-winning independent filmmakers and experts from the independent doc community. Covering topics from impact campaigns, the power of social media to build audiences and raise funds, designing a festival strategy and innovative distribution ideas, the program will educate and empower documentary filmmakers to help turn their vision into a reality.
The Spring Season will consist of four events presented on Wednesdays, April 12-May 3, in self-contained, 75-minute online sessions. All registrants may participate in the live session and will also receive access to the recorded event, a written transcript, and a copy of any slide presentations after the livestream. Attendees may purchase individual tickets or a discounted Spring 2023 season pass good for all four sessions.
Spring 2023 Individual Events: $19 (available at links below)
Spring Season Pass: $55
DOC NYC PRO Spring 2023 Lineup
Creating and Executing an Impact Campaign
Wednesday, April 12 / 12-1:15 pm ET (online)
Using Social Media to Raise Money and Build an Audience
Wednesday, April 19 / 12-1:15pm ET (online)
Designing Your Festival Strategy
Wednesday, April 26 / 12-1:15 pm ET (online)
Distribution In a New Era
Wednesday, May 3 / 12-1:15 pm ET (online)
Note: Additional guests and further program details may be announced.
Accessibility
Live ASL interpretation and CART services are available upon request. To inquire about accessibility for any DOC NYC events, please email accessibility@docnyc.net.
Past Events
Recordings of past seasons' DOC NYC PRO classes are available as individual event recordings.