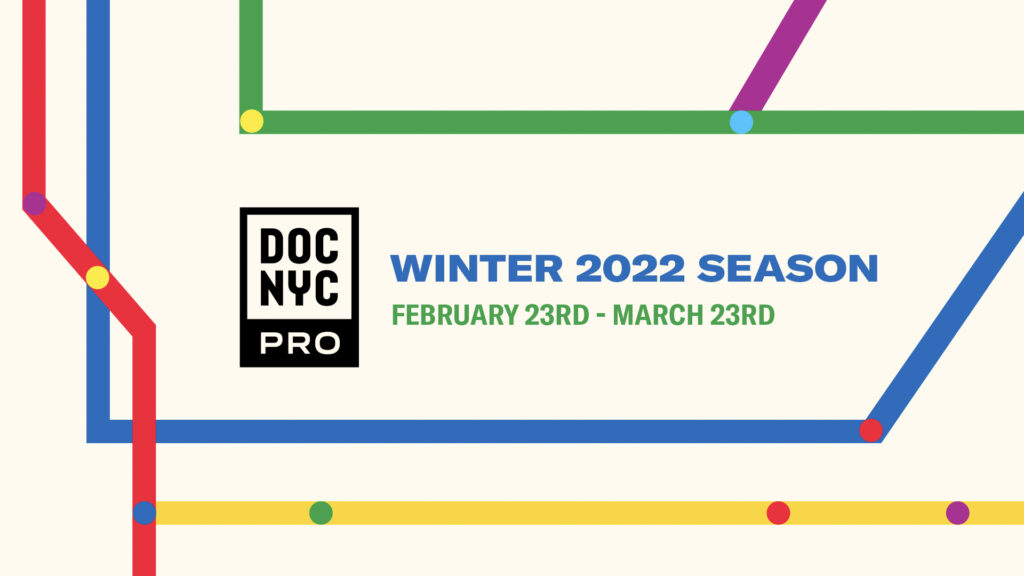 The online Winter 2022 season of DOC NYC PRO features experts from Fever Content, Trailblazer Studios, Looky Looky Pictures, Orange Static and other industry leaders. Most events take place on Wednesdays as standalone, 75-minute sessions. A special two-part workshop on social impact campaigns, including interactive elements and opportunities for feedback on filmmakers' materials, will be held in two 90-minute sessions on March 14 and 15. See below for more details.
Winter Season Pass: $99
Two Part Workshops: $59
Individual Classes: $19
Registrants receive indefinite access to recorded events, plus a transcript of the live sessions. Attendees may purchase access to recorded classes a la carte, at list prices, or can purchase a season pass for a flat cost.
Music is an extremely essential (and often costly) element of your film/series so you want to be sure to set your composer up for success while also avoiding any music licensing pitfalls. Join Trailblazer Studios' SVP of Sound and Engagement Eric Johnson and Music Supervisor/Executive Producer Aurelia Belfield for a deep dive into the world of music for feature docs and docuseries, with additional insights from composer Paul Brill (Rise Again: Tulsa and the Red Summer, Joan Rivers: A Piece of Work, Bobby Kennedy for President).
What exactly is an impact campaign? Is my film a good fit for one?  Who can I work with as a consultant? How do I sustain the energy for a campaign while also working on my film? How do I collaborate with my protagonist to run a campaign? These topics and many more will be unpacked by legendary impact campaign strategist Ani Mercedes of Looky Looky Pictures (And She Could Be Next, Through the Night, Missing in Brooks County).
Visual materials are more and more important in securing backing and support for documentary projects. But what should go into  a pitch deck? And how do you make sure your visuals are appealing and tell a cohesive story? Your graphic materials are the calling card for your film so they have to look fabulous and communicate the right story.
Additional guests and program details for the Winter 2022 season will be announced in the coming weeks. Stay up to date by signing up for our newsletter here.
DOC NYC PRO Winter 2022 Lineup
Digital Marketing for Your Documentary
Recorded Wednesday, February 23 (online)
The Art of Music for Documentaries
Recorded Wednesday, March 9 (online)
Real Talk: Impact Campaigns
Recorded Monday, March 14 and Tuesday, March 15 12-1:30pm EST (note: two consecutive days, online)
Creating the Perfect Pitch Deck
Recorded Wednesday, March 23 12-1:15 pm EST (online)
Accessibility
Live ASL interpretation and CART services are available upon request. To inquire about accessibility for any DOC NYC events, please email accessibility@docnyc.net.
Gift Passes
If you are interested in purchasing a gift PRO Winter 2022 Season Pass for someone other than yourself, complete your purchase here.
Past Events
Recordings of past seasons' DOC NYC PRO classes are available as individual event recordings.
DOC NYC PRO is co-presented by: