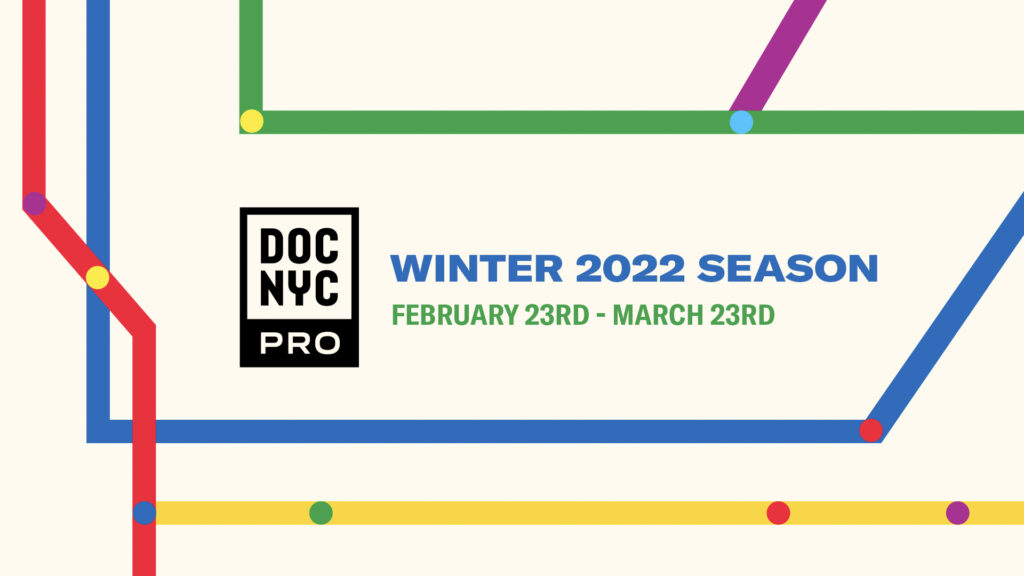 The online Winter 2022 season of DOC NYC PRO features experts from Fever Content, Trailblazer Studios, Looky Looky Pictures, Orange Static and other industry leaders. Most events take place on Wednesdays as standalone, 75-minute sessions. A special two-part workshop on social impact campaigns, including interactive elements and opportunities for feedback on filmmakers' materials, will be held in two 90-minute sessions on March 14 and 15. See below for more details.
Winter Season Pass: $99
Two Part Workshops: $59
Individual Classes: $19
Registrants receive indefinite access to recorded events, plus a transcript of the live sessions. Attendees may purchase access to recorded classes a la carte, at list prices, or can purchase a season pass for a flat cost.
Additional guests and program details for the Winter 2022 season will be announced in the coming weeks. Stay up to date by signing up for our newsletter here.
DOC NYC PRO Winter 2022 Lineup
Digital Marketing for Your Documentary
Recorded Wednesday, February 23 (online)
The Art of Music for Documentaries
Recorded Wednesday, March 9 (online)
Real Talk: Impact Campaigns
Monday, March 14 and Tuesday, March 15 12-1:30pm EST (note: two consecutive days, online)
Creating the Perfect Pitch Deck
Wednesday, March 23 12-1:15 pm EST (online)
Accessibility
Live ASL interpretation and CART services are available upon request. To inquire about accessibility for any DOC NYC events, please email accessibility@docnyc.net.
Gift Passes
If you are interested in purchasing a gift PRO Winter 2022 Season Pass for someone other than yourself, complete your purchase here.
Past Events
Recordings of past seasons' DOC NYC PRO classes are available as individual event recordings.
DOC NYC PRO is co-presented by: