Cash Flow for Filmmakers at Home Webinar
Free Webinar on Tues, April 7 at 2pm ET
April 03, 2020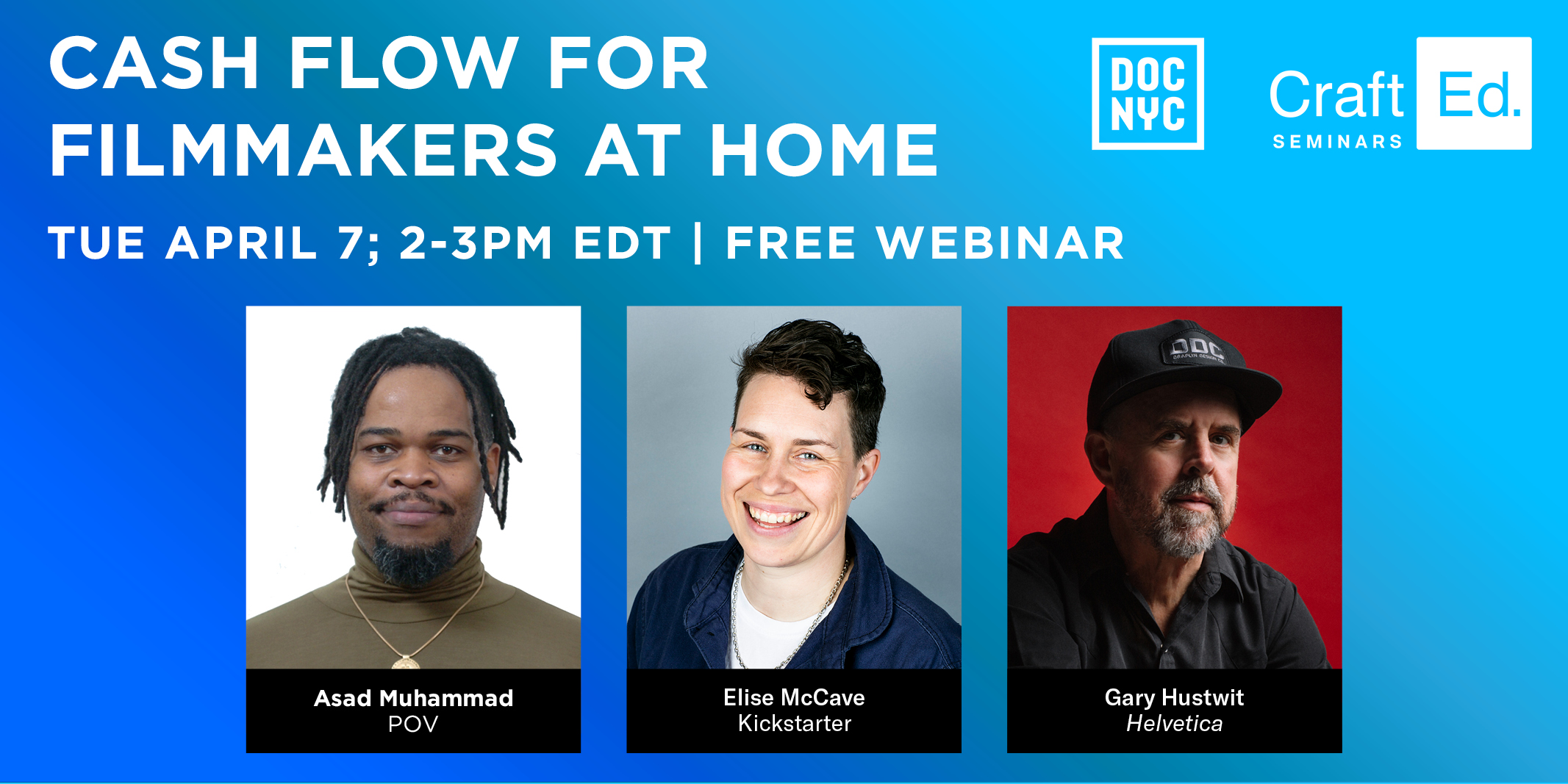 This panel was recorded live on April 7, 2020.
How can filmmakers generate income while staying at home? Focused on approaches tailored to the times of Covid-19, this webinar discusses pathways to maintaining cash flow while typical funding and revenue-generating options are on hold for content creators.
POV's Asad Muhammad will talk about American Documentary's re-opening of its Artist Emergency Fund for those in the independent documentary community affected by the coronavirus pandemic.
Kickstarter's Elise McCave will discuss the platform's brand-new initiative, "Inside Voices," which invites creators to continue to make their work from home with support from the Kickstarter community.
And filmmaker Gary Hustwit (Helvetica, Rams) will share his insights on crowdfunding and repurposing unused material for new projects and new audiences.
DOC NYC Artistic Director Thom Powers will moderate.
Participants are invited to chat with fellow registrants before the session goes live, and to submit questions for panelists. The live webinar will be recorded and made available for replay after the event.