DOC NYC Immersive: Journalism & Documentary
Wed, September 16 from 2-3:30pm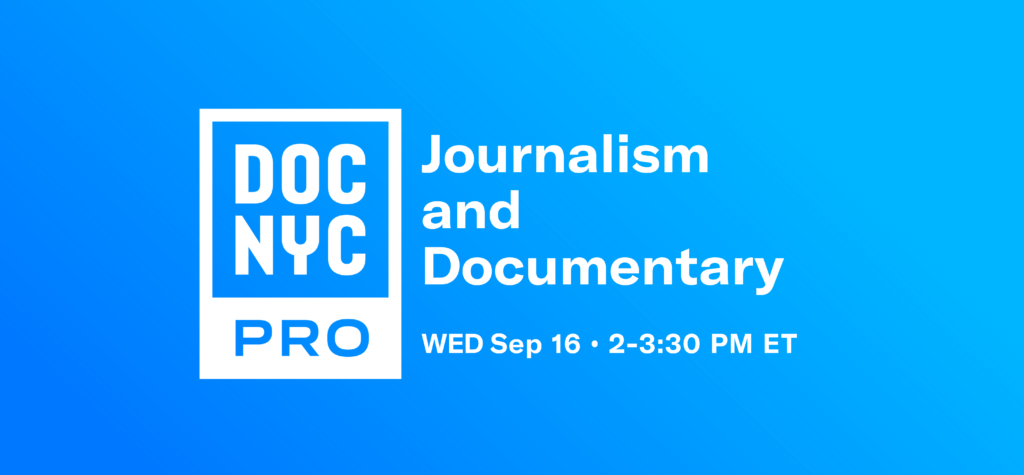 Individual tickets on sale for $40; or buy an All Access Pass to attend all 10 DOC NYC PRO events for $150.
A showcase focusing on projects that live at the intersection of documentary film and journalism. The panel discussion includes both independent doc teams and representatives from news platforms as they discuss the merging and divergent roles of reporter, storyteller, and filmmaker. The session will include a 30-minute moderated Q&A. Confirmed speakers: Kathleen Lingo, Editorial Director for Film and Television at The New York Times; Leslye Davis and Catrin Einhorn (Father, Soldier Son); and Ursula Liang (Down a Dark Stairwell). Moderated by Nina Alvarez, CBS Assistant Professor of International Journalism at Columbia's Graduate School of Journalism. You can buy an individual ticket at this link.
If you have questions about accommodations and accessibility for this event, please email accessibility@docnyc.net.