DOC NYC Immersive: Journalism & Documentary
Wed, September 16 from 2-3:30pm
July 28, 2020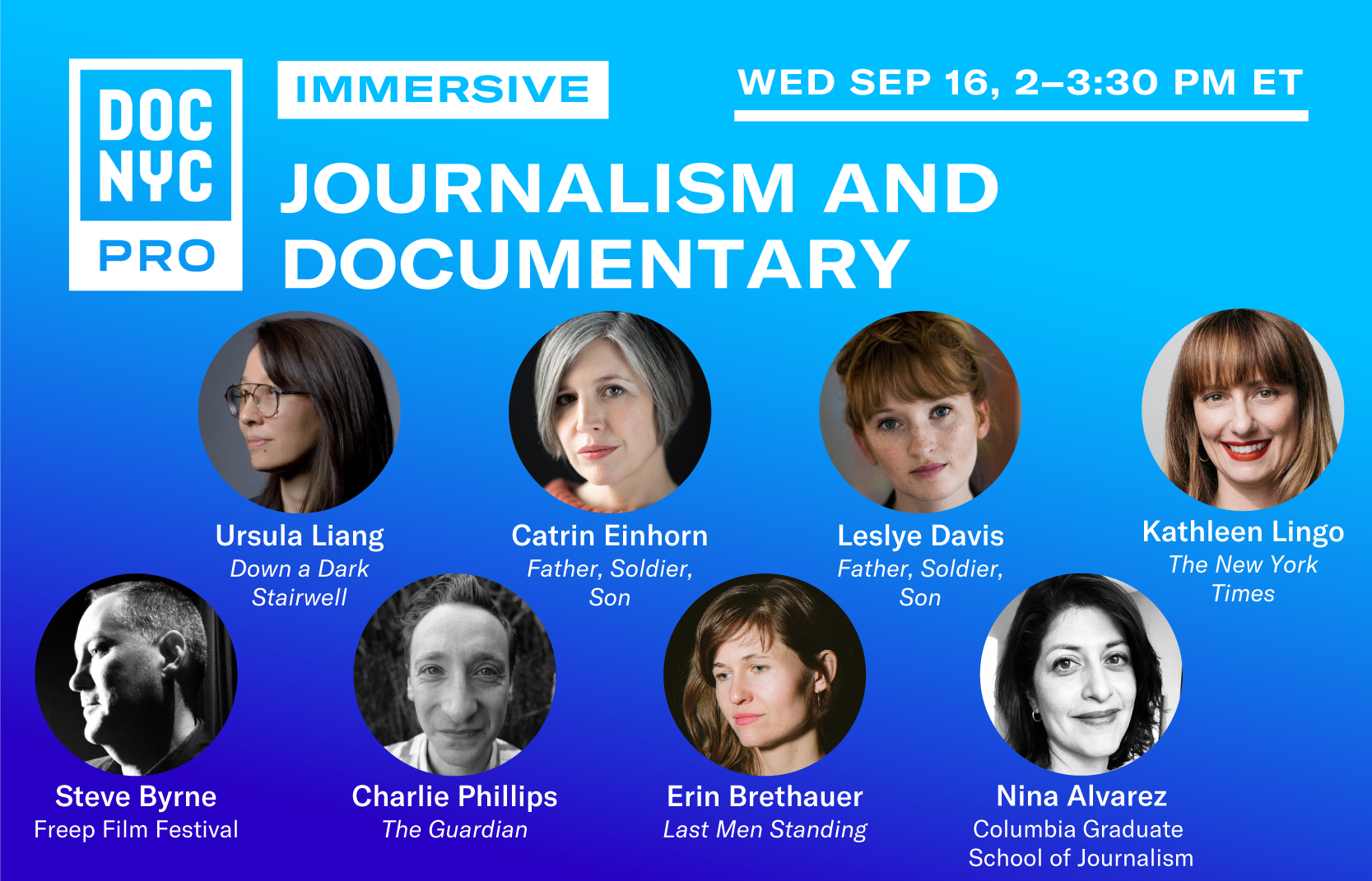 Individual tickets on sale for $15; or buy an All Access Pass to attend all DOC NYC PRO events for $150.
Join DOC NYC PRO for a 90-minute panel highlighting projects that live at the intersection of documentary film and journalism.
Guests include director Ursula Liang, discussing her 2020 film Down a Dark Stairwell; New York Times journalists Catrin Einhorn and Leslye Davis, who share their decade-long reporting journey for their new Netflix feature Father, Soldier, Son; Editorial Director for Film & Television at The New York Times, Kathleen Lingo; Steve Byrne, Executive Director of Detroit Free Press's Freep Film Festival in Detroit; Charlie Phillips, Head of Video at The Guardian; and Erin Brethauer, co-director of the San Francisco Chronicle's feature doc Last Men Standing.In a conversation moderated by Columbia Graduate School of Journalism professor Nina Alvarez, panelists will discuss how they view their roles as both filmmakers and journalists, and they will unpack the opportunities and challenges inherent in bringing audiences different forms of a story via a variety of platforms and mediums. We'll also cover the rise–and the future–of documentary projects produced in collaboration with major news outlets and their staffs.
Tickets are $15; registrants may participate in the live session, and will also receive access to the recorded session, a written transcript and a copy of the slide presentation after the livestream. Tickets are non-refundable. If you have questions about registration, please email caitlin@docnyc.net.
For questions about accommodations and accessibility, please email accessibility@docnyc.net.