DOC NYC Immersive: Spotlight on Documentary Series
Wed, August 19 from 2-3:30pm ET
July 28, 2020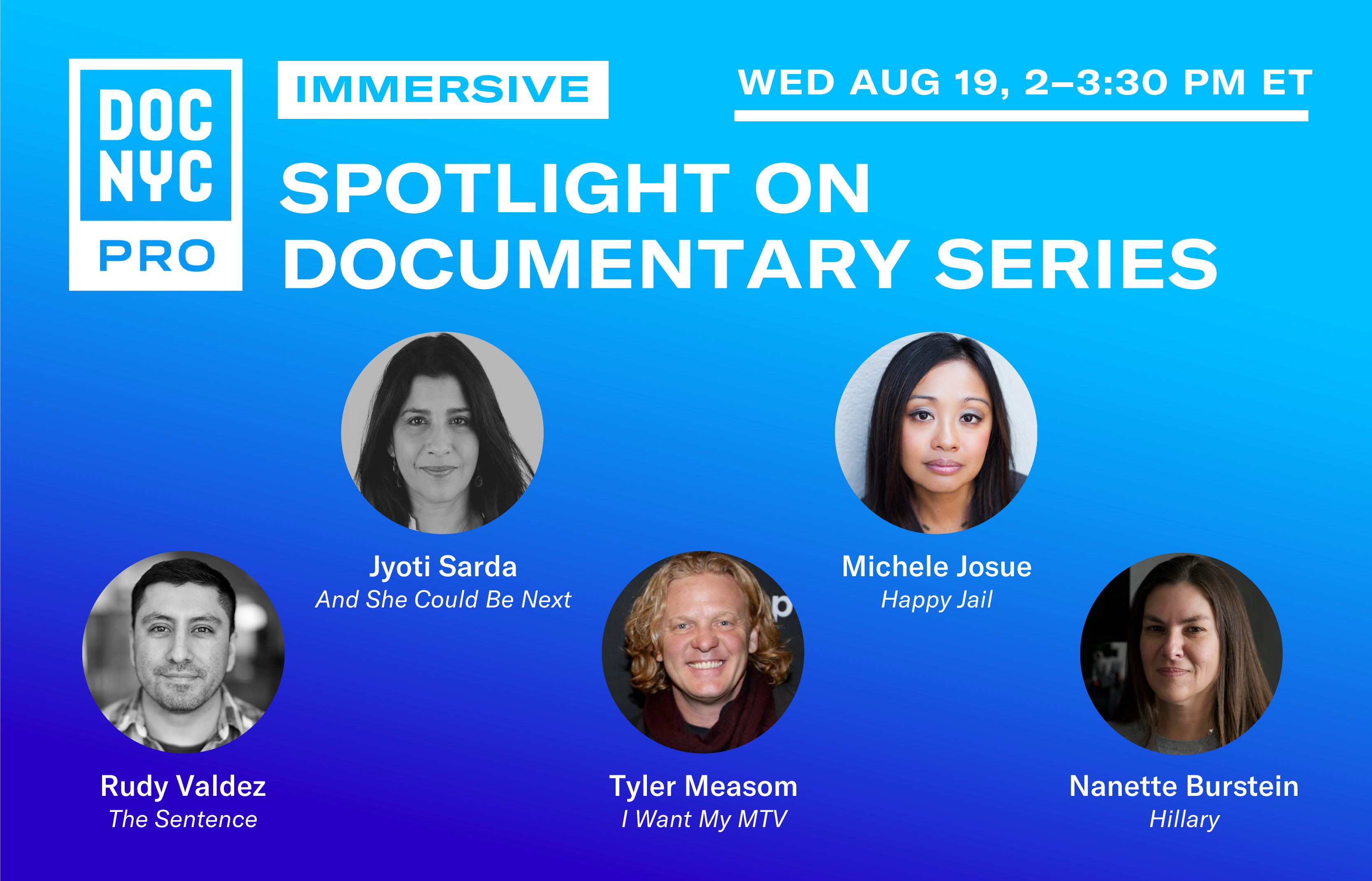 Individual tickets on sale for $15; or buy an All Access Pass to attend all DOC NYC PRO events for $150.
Join DOC NYC PRO as we turn our focus to the burgeoning field of documentary series. Our guests include Jyoti Sarda, producer of POV's first miniseries And She Could Be Next; Michele Josue (Matt Shepard Was a Friend of Mine), director of Netflix's five-episode docuseries Happy Jail; Rudy Valdez (The Sentence), director of the a soon-to-be-released Netflix youth football series; Tyler Measom (I Want My MTV, An Honest Liar, Sons of Perdition) of a forthcoming Netflix true-crime series, and Nanette Burstein, director of Hulu's Hillary miniseries.
 In this 90-minute live-streamed conversation, guests will share how they pivoted from feature-length directing to the series format; the art of pitching—and ultimately selling—a docuseries to a distributor; the opportunities that episodic nonfiction filmmaking afford in terms of narrative structure, pacing, and character development; and the genres and stories that make for good series—as opposed to feature—content. We will also talk about the marketplace itself: the rise in consumption from audiences hungry for episodic fare, and the platforms currently eager to commission. Moderated by DOC NYC's Caitlin Boyle. 
Tickets are $15; registrants may participate in the live session, and will also receive access to the recorded session, a written transcript and a copy of the slide presentation after the livestream. Tickets are non-refundable. If you have questions about registration, please email caitlin@docnyc.net.
For questions about accommodations and accessibility, please email accessibility@docnyc.net.