DOC NYC Announces Full Festival Lineup for 2019
October 09, 2019
 DOC NYC is pleased to announce the full lineup for its tenth edition, running November 6-15 at the IFC Center in Greenwich Village and Chelsea's SVA Theatre and Cinépolis Chelsea.
This year's festival will include:
300+ films and events
28 world premieres
27 U.S. or North American premieres
500+ filmmakers and special guests in person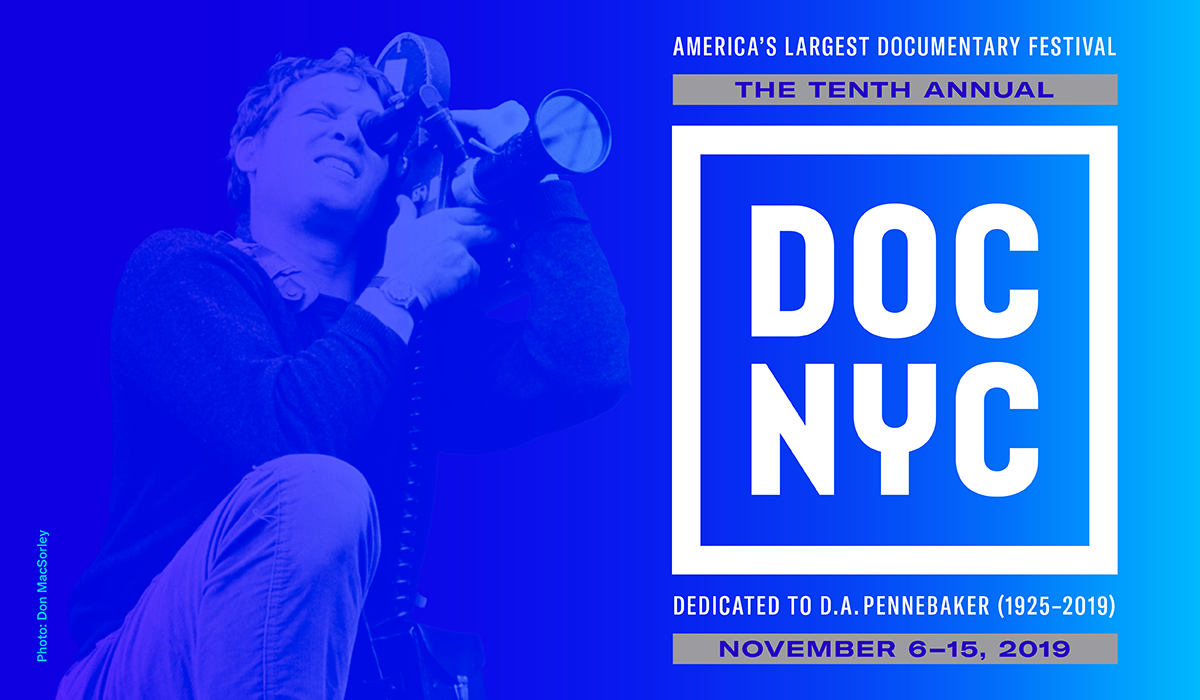 This year's festival is dedicated to the memory of D.A. Pennebaker, who was a constant presence at DOC NYC since its first year until his death this past summer. In 2014, at the festival's inaugural Visionaries Tribute, he was honored with the Lifetime Achievement Award along with his partner Chris Hegedus. This year's festival poster features a photograph of Pennebaker taken by Don MacSorley in 1967 during the filming of the classic documentary Monterey Pop.
DOC NYC is curated in 21 sections, including new strands:
Returning sections include high-profile Special Events; competitions Viewfinders and Metropolis; national and global takes in American Perspectives and International Perspectives; and thematic sections Portraits (profiling singular individuals), Modern Family (on unconventional families), New World Order (on today's most urgent issues), In the System (inside looks at institutions), Fight the Power (on activism), Art & Design (on art, photography and design), Behind the Scenes (on filmmaking), and Sonic Cinema (on music). Short-form content (114 films in total) is represented by the festival's Shorts Competition and DOC NYC U (showcasing student work), selected by Programmer Opal H. Bennett.
These sections join the previously announced Short List: Features titles, highlighting 15 of the year's award contender documentary features; Short List: Shorts, a group of 12 of the year's leading nonfiction shorts; and Winner's Circle, a new section highlighting seven features that have won awards at major festivals, including Oscar-qualifying international events.
You can see the full line up of films and buy your tickets to the screenings HERE!