40 UNDER 40: THE CLASS OF 2020
October 05, 2020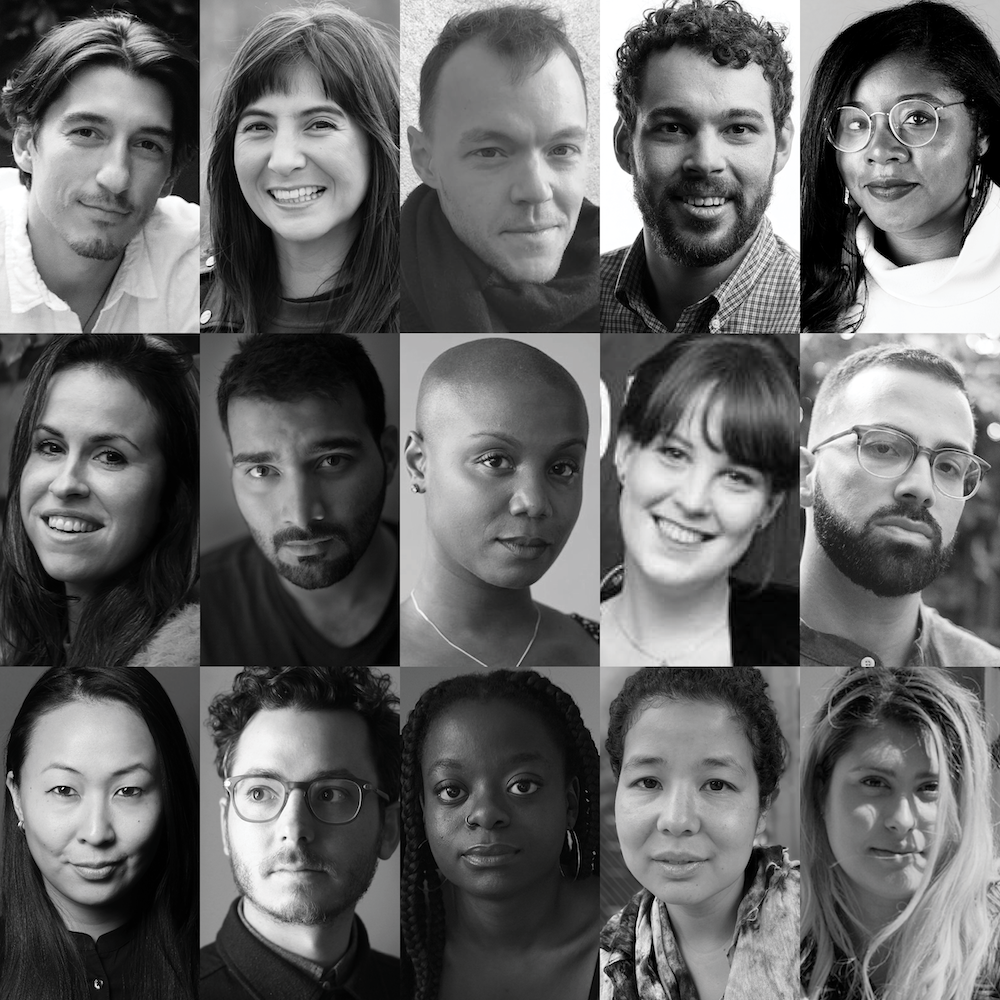 "40 Under 40" celebrates emerging talent in the documentary world, including directors, producers, cinematographers, and editors. This program is co-presented by HBO Documentary Films and Topic Studios.
Now in its third year, the "40 Under 40" list shines a spotlight on emerging talent. Honorees from past years who brought forth acclaimed new works in 2020 include Garrett Bradley (Time), Cecilia Aldarondo (Landfall), Smriti Mundhra (Indian Matchmaking), and Sonia Kennebeck (Enemies of the State).
The 2020 class will be honored during the November festival at a private online celebration, including a Keynote Conversation between filmmakers Garrett Bradley (Time) and Roger Ross Williams (The Apollo). Bradley was on the inaugural "40 Under 40" list in 2018. Williams is a repeat alum of DOC NYC, having appeared three times on the festival's Short List for top award contenders.
The 40 Under 40 selection process begins with an open call for nominations for filmmakers based in the U.S. and Canada. The final list of honorees was chosen by the DOC NYC team of Director of Filmmaker Development Opal H. Bennett, Director of Programming Basil Tsiokos, and Artistic Director Thom Powers. In addition to directors, the list encompasses talent working in producing, editing, cinematography, sound, composing, and other creative roles.
"Some names will be familiar to documentary insiders, but many will be new," said Bennett. "We hope funders will make themselves familiar with this talent that will help chart the future of documentary making in North America."
The honorees are listed below.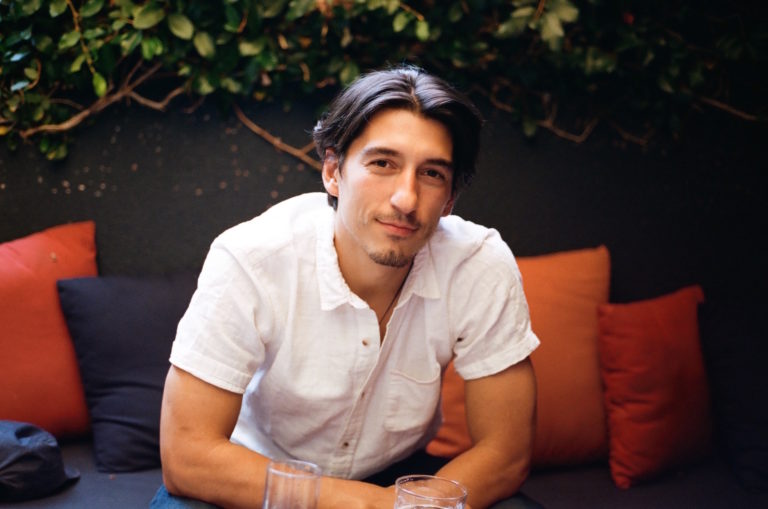 Maxx Caicedo
Maxx Caicedo is a director/producer for the digital production company Vitamin in San Francisco, California. A second-generation Colombian-American, he studied at Tufts University, where he received his B.A. in political science and English literature before entering the Peace Corps to teach English and biology in Mozambique. In 2012, he joined Lake Research Partners as a political consultant representing Senator Mark Begich (Alaska), Congressman Jerry McNerney (California) and Congressman Michael Honda (California). Maxx then went on to partner with Essential Access Health to win the Bill & Melinda Gates Foundation Next Generation Condom Grant in 2015. A La Calle is his first feature documentary.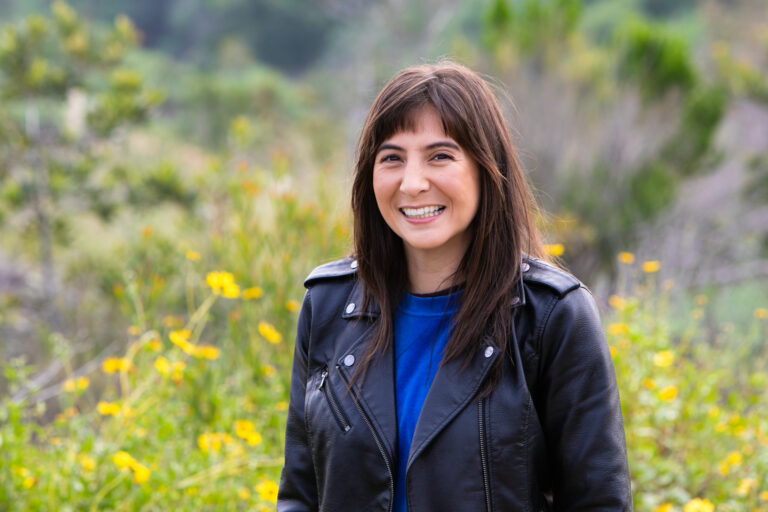 Victoria Chalk
Victoria Chalk is a British-Chinese editor in Los Angeles, California. Her credits include the PBS series Asian Americans, and PJ Raval's documentary Call Her Ganda. She's currently editing Sara Terry's documentary That's How We Roll. Victoria is the 2019 Karen Schmeer Editing Fellow and an organizer with A-DOC and Across The Cut, an intersectional roster for editors.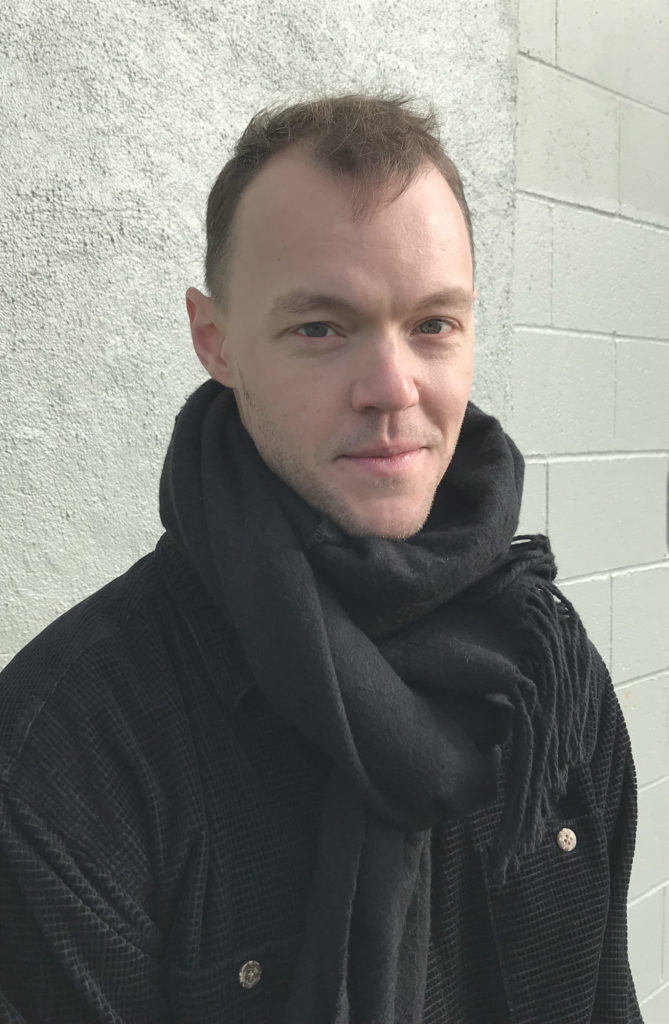 Luther Clement-Lam
director/editor/cinematographer
Luther Clement-Lam got his start in film editing viral rap videos. His award-winning directing, editing, and cinematography work has screened worldwide. Among his many projects, he directed the Cinema Eye Honors-nominated and Academy Award-shortlisted Stay Close. Luther is based in Charlotte, North Carolina.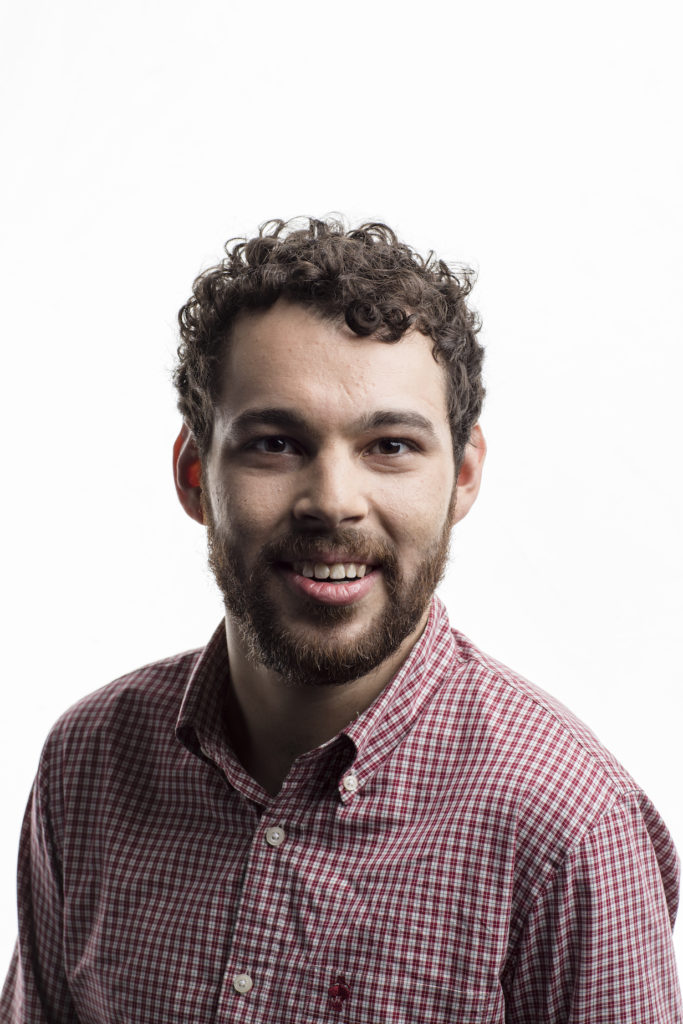 Reid Davenport
Reid Davenport's work focuses on disability from a political perspective. His in-production feature film, I Didn't See You There, has been awarded the Doc Society's New Perspectives Grant and was selected to be included in the 2020 IFP Week. Reid is a 2017 TED Fellow and based in Oakland, California.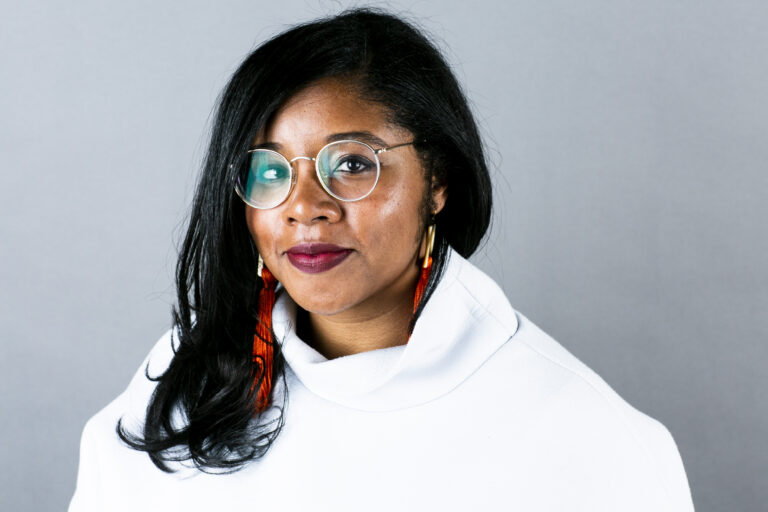 Lauren Domino
Lauren Domino is a writer and producer based in New Orleans, Louisiana. She is a 2017 Sundance Creative Producing Fellow. Her work as a producer includes Alone, America, and Time. She co-hosts the podcast The Secret Lives of Black Women, which has been highlighted by The New York Times and Forbes.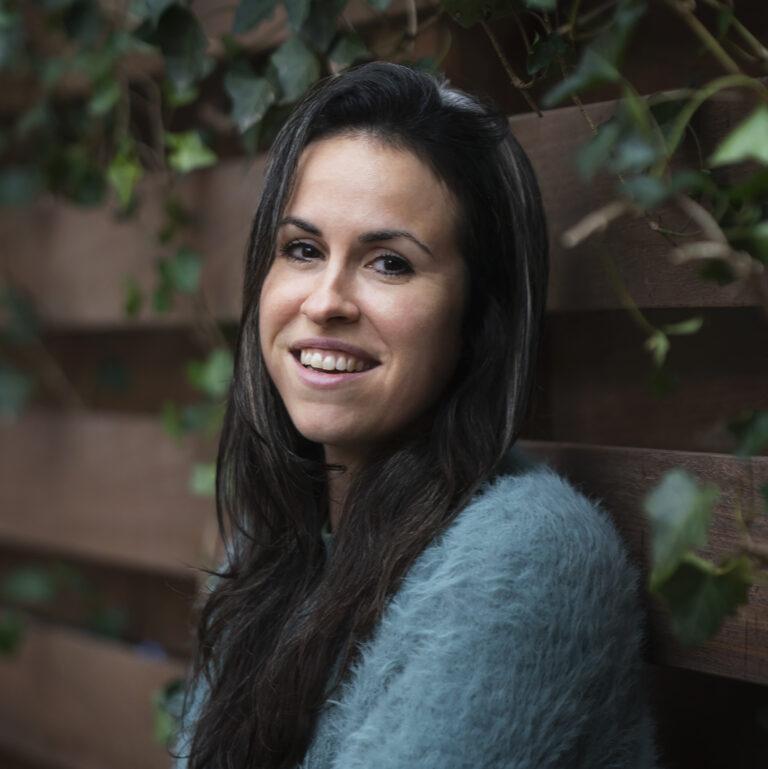 Jessica Earnshaw
cinematographer/director/producer
Jessica Earnshaw is a documentary photographer and filmmaker based in Brooklyn, New York. Her work focuses on criminal justice and has appeared in National Geographic, The New York Times, and elsewhere. She won the Albert Maysles Best New Documentary Director Award at the 2020 Tribeca Film Festival for her first feature film, Jacinta.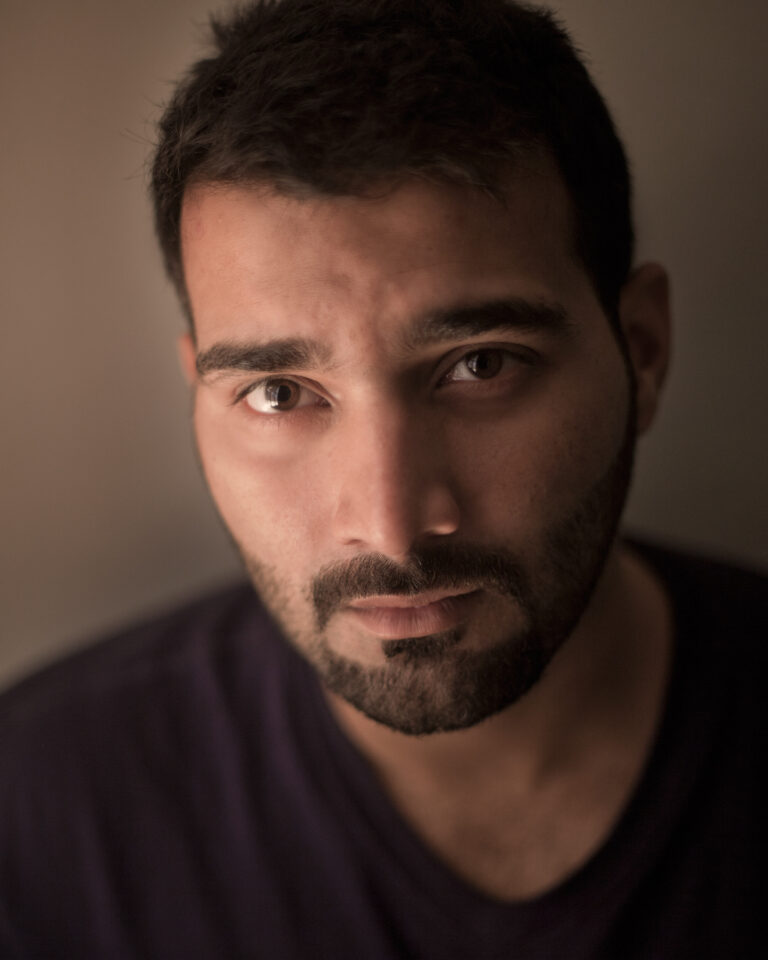 Asad Faruqi
Asad Faruqi is an Emmy award-winning filmmaker with over a decade of experience behind the camera. He has lensed a number of award-winning films such as HBO's Academy Award-winning Documentary Shorts, A Girl in the River and Saving Face. He is based in Brooklyn, New York.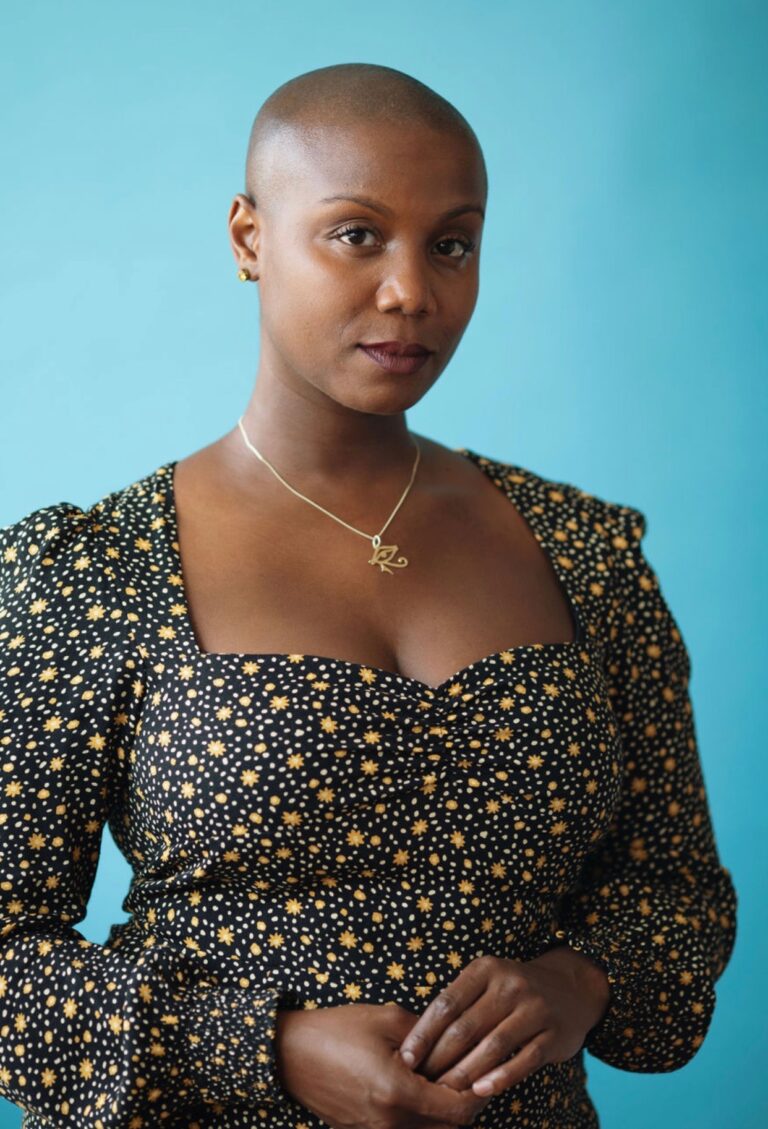 Ja'Tovia Gary
Ja'Tovia Gary is an artist and filmmaker whose work seeks to liberate the distorted histories through which Black life is often viewed. In 2017, she was named one of Filmmaker Magazine's 25 New Faces of Independent Film. Her award-winning films have screened at festivals and cinemas worldwide. She has received generous support from Sundance, Cinereach, and the Jerome Foundation. A 2018-2019 Radcliffe Fellow at Harvard University and 2019 Creative Capital Awardee, Ja'Tovia is based in Dallas, Texas.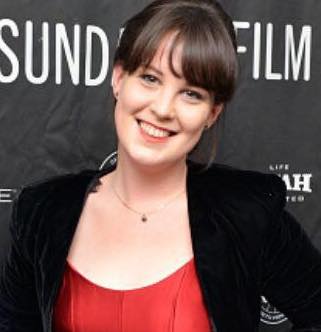 Patricia E. Gillespie
Patricia E. Gillespie is the daughter of a cable splicer and a seamstress. She loves verité, underdogs, and the Fujinon 19-90. She'd tell you about her next project, but has to use Signal. The director of The Devil You Know, a To Be Announced MTV Studios Documentary and the producer of Unrest, she is based in Brooklyn, New York.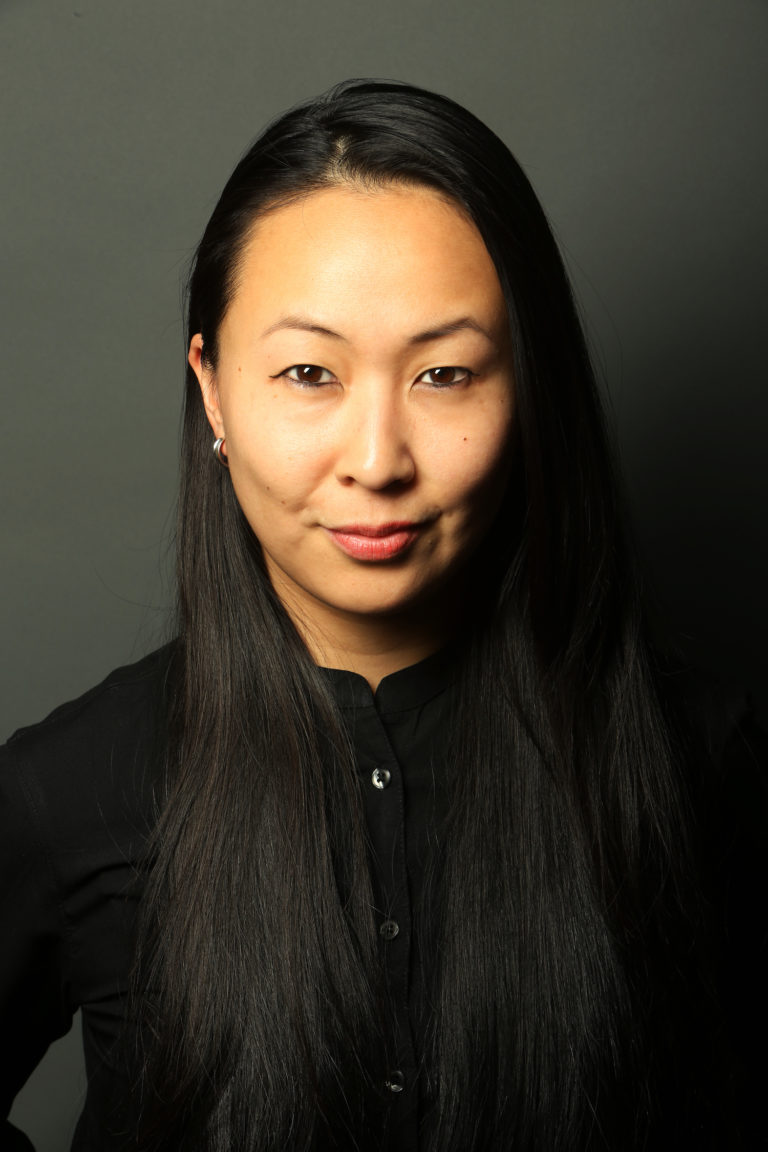 Tiffany Hsiung
Tiffany Hsiung is Peabody award-winning filmmaker based in Toronto, Canada. Her debut feature documentary The Apology (2016) has won over 15 awards internationally. Tiffany is also a winner of the Peabody – Futures of Media Award (2018) and a Canadian Screen Award for Best Original Digital Production for The Space We Hold (2017). Hsiung's recent film Sing Me a Lullaby (2020) won the Toronto International Film Festival inaugural Share Her Journey Short Cuts Award.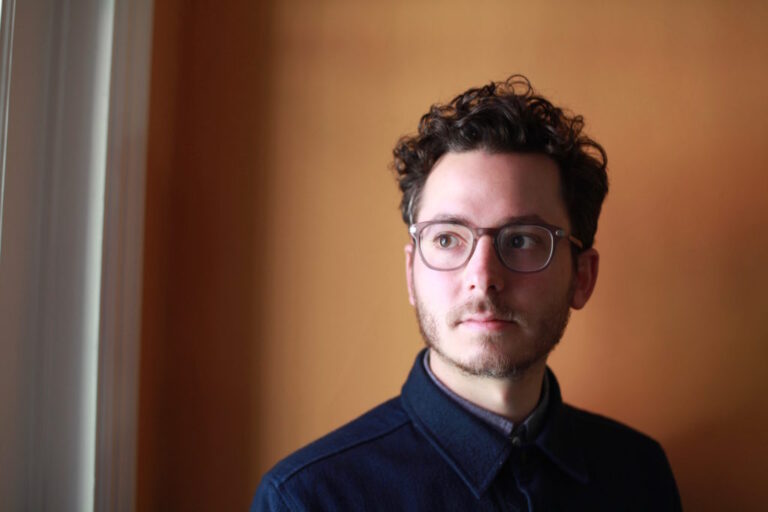 Ian Hultquist
Ian Hultquist is an American composer and producer based in Los Angeles, California. Over the past few years, he has made a name for himself composing the scores for numerous films, documentaries and TV shows, most recently working on the Netflix series How to Fix a Drug Scandal (directed by Erin Lee Carr).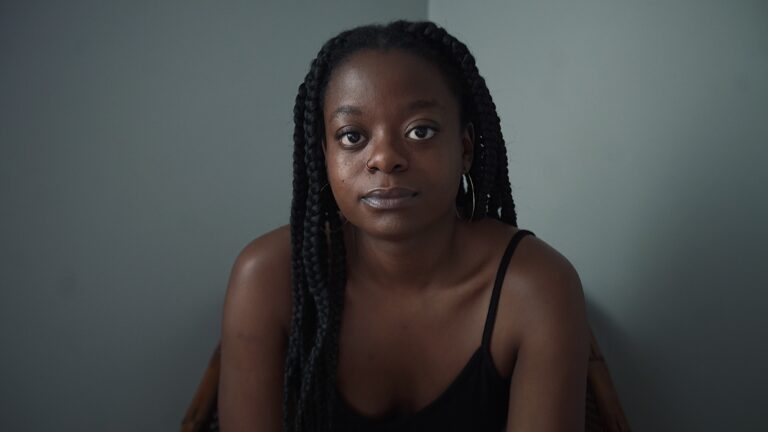 Crystal Kayiza
Crystal Kayiza was raised in Oklahoma and is now a Brooklyn, New York-based director. Named one of Filmmaker Magazine's 25 New Faces of Independent Film, her most recent films include Edgecombe and See You Next Time. Her work has screened at Sundance, BAMcinemaFest, BlackStar, MoMa and appeared on The New Yorker, Starz and PBS.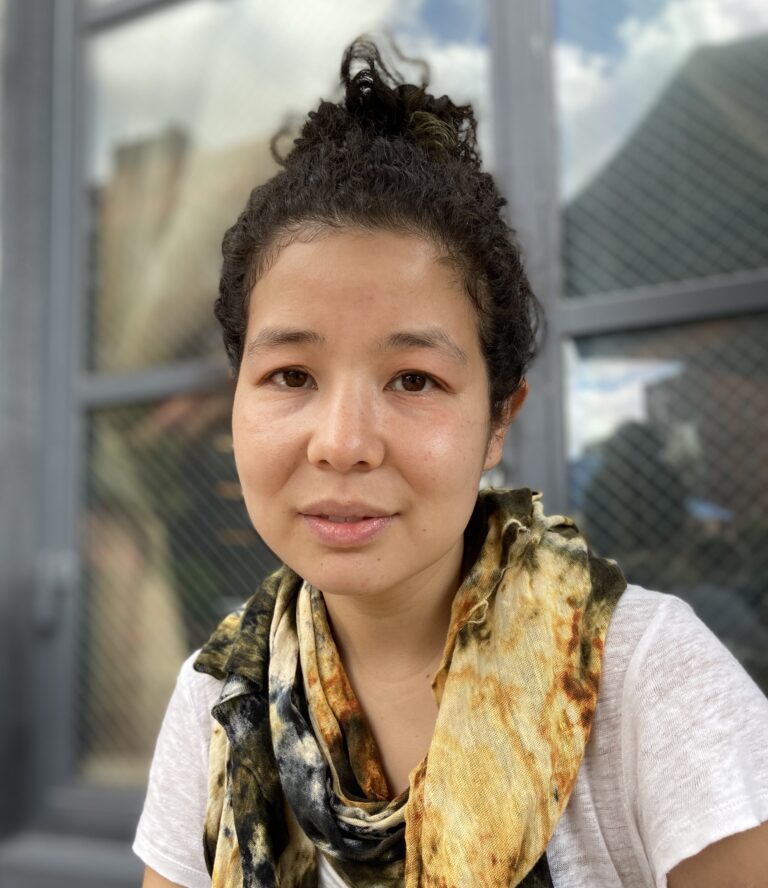 Jessica Kingdon
Jessica Kingdon is a filmmaker named one of Filmmaker Magazine's 25 New Faces of Independent Film. Her upcoming feature Untitled PRC Project is supported by organizations including SFFILM, Chicken & Egg, Cinereach, Sundance, Firelight, and Field of Vision. She also directed Commodity City, Routine Island and It's Coming.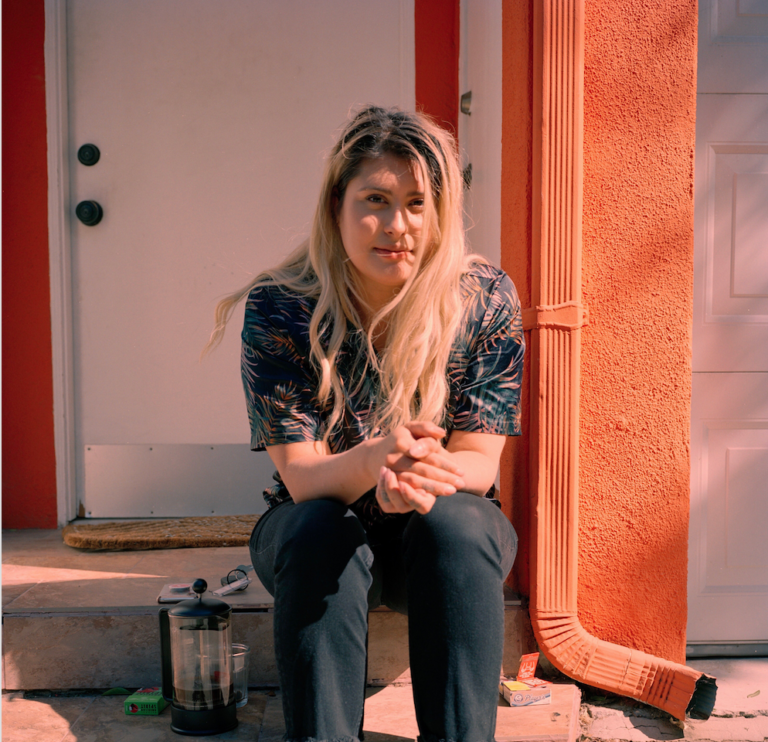 Alexandra Lazarowich
director/producer/screenwriter
Alexandra Lazarowich is an award-winning Cree producer, director and screenwriter from Northern Alberta, Canada. Her documentary Fast Horse premiered and won the Special Jury Award for Directing at the 2019 Sundance Film Festival. She is the co-founder of COUSIN COLLECTIVE and currently the series producer for the CBC's multi-award-winning comedy documentary series Still Standing.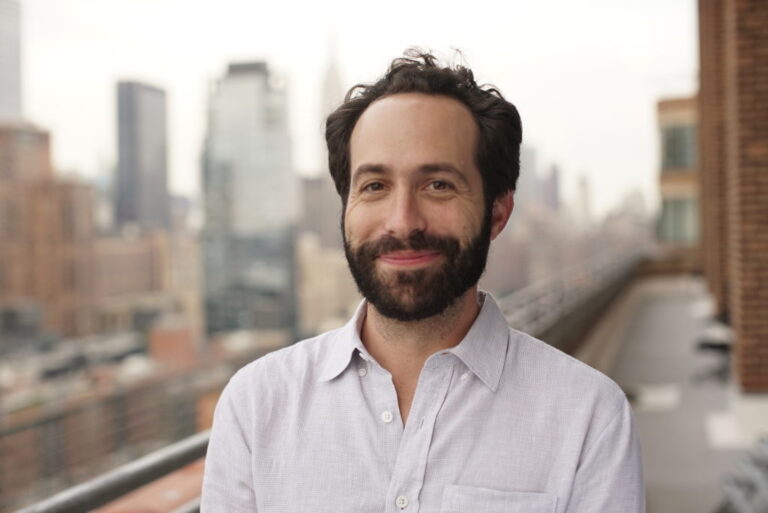 Daniel B. Levin
director/producer/cinematographer
Daniel B. Levin's work spans documentaries, narratives and commercials, where he has served roles including director, producer and cinematographer. Levin's latest work includes serving as the executive producer and cinematographer on the series I Promise, executive produced by LeBron James and released on Quibi in 2020. Levin is currently directing a feature documentary on the groundbreaking NBA superstar, Kevin Garnett for Showtime and is based in New York City.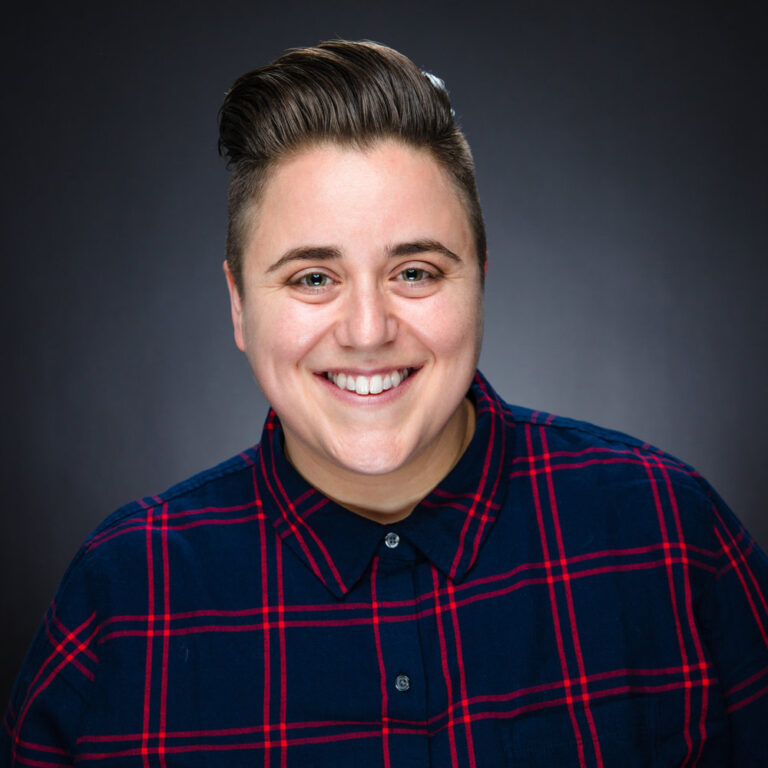 Viridiana Lieberman
Viridiana Lieberman edited the Emmy-winning features I Am Evidence and The Sentence, which won the 2018 Sundance Documentary Audience Award. Her solo directorial debut, Born To Play premiered on ESPN in 2020. She is currently the lead editor on a series for Netflix and Imagine Entertainment slated for 2021 and is based in Brooklyn, New York.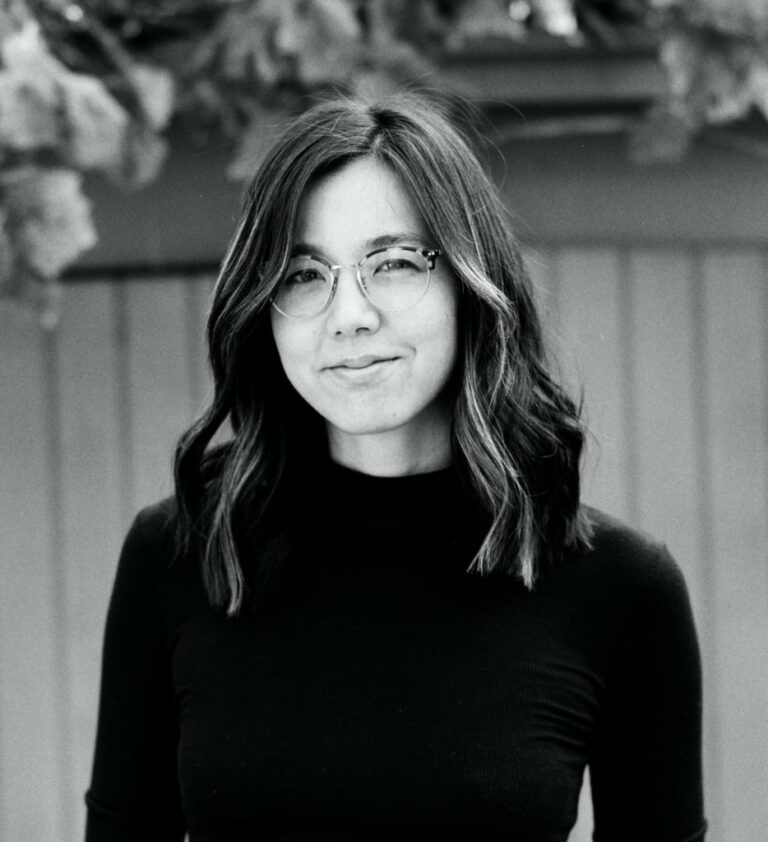 Elizabeth Lo
Elizabeth Lo is an award-winning filmmaker based in Los Angeles, California. Elizabeth was featured in Filmmaker Magazine's 25 New Faces of Independent Film, Cannes Lions' New Directors' Showcase, and Locarno and NYFF's Artist Academy. Her debut feature documentary, Stray, won the Top Jury Prize at Hot Docs after premiering at Tribeca, and will be released by Magnolia Pictures in 2021.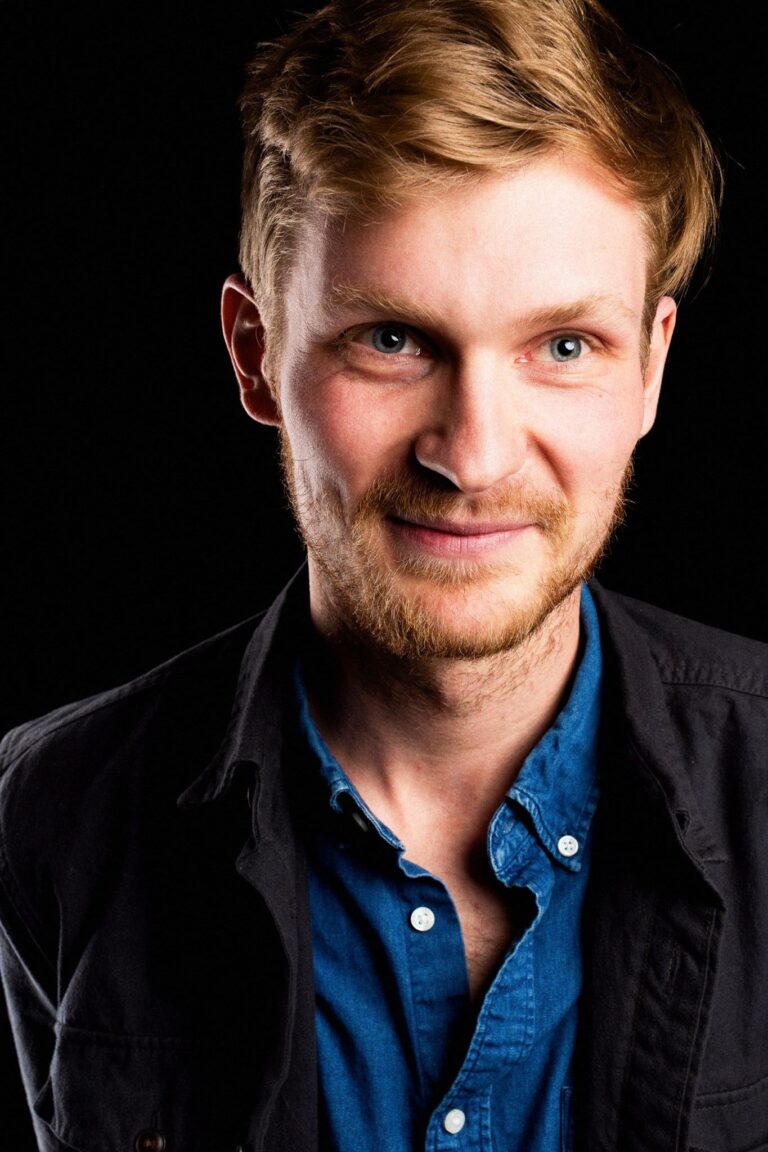 Luke Lorentzen
cinematographer/director/editor/producer
Luke Lorentzen is an Emmy Award-winning documentary filmmaker and co-founder of Hedgehog Films with Kellen Quinn. His most recent film, Midnight Family, tells the story of a family-run ambulance business in Mexico City and was shortlisted for the 2020 Oscars. He is also one of the directors and producers of the Netflix series, Last Chance U. With Kellen Quinn and is based in San Francisco, California.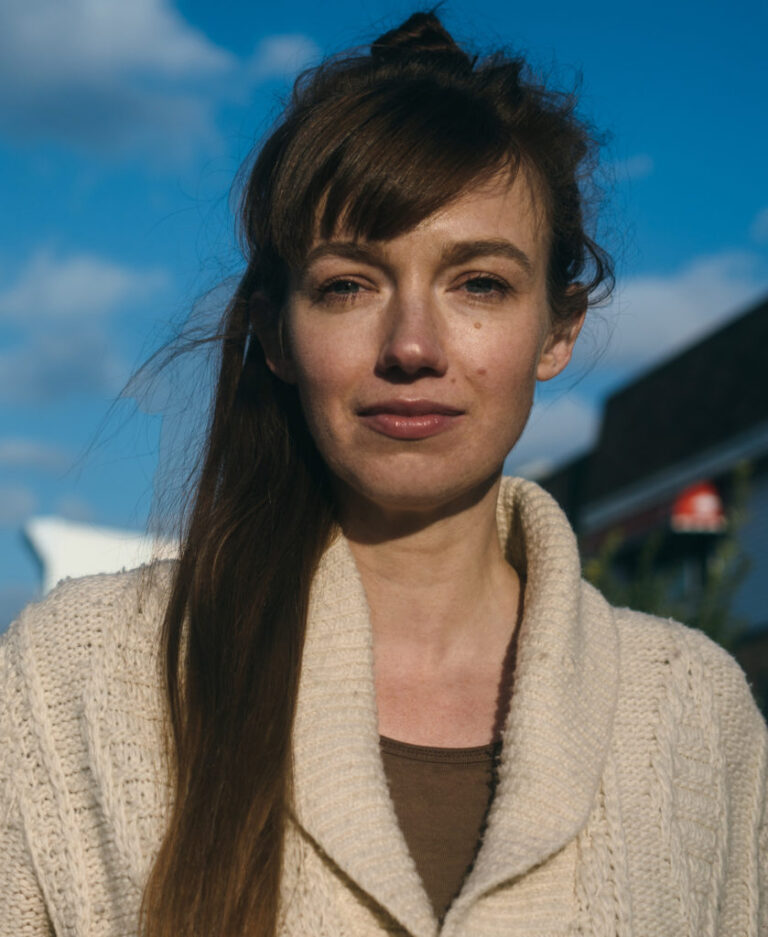 Emelie Mahdavian
Emelie Mahdavian is completing Bitterbrush and developing a project on the creative process of Alonzo King Lines Ballet. Previously a professional dancer with a Ph.D., she produced, wrote, and edited Midnight Traveler, which won a Peabody Award, a Special Jury Prize at Sundance and was nominated for a Gotham Award. She is based in Salt Lake City, Utah.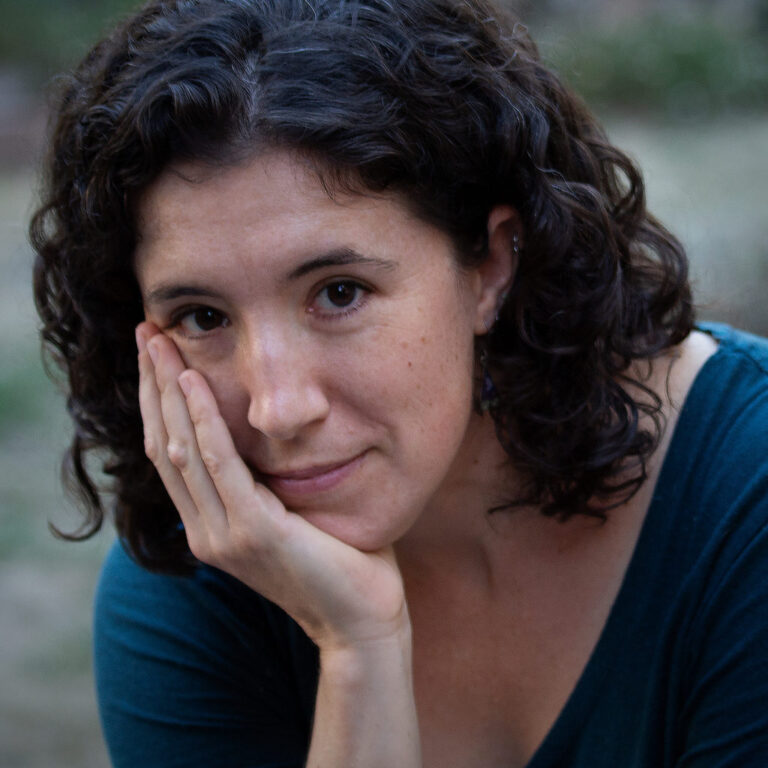 Clare Major
Clare Major is a cinematographer and documentary filmmaker who specializes in handheld observational camerawork. Her recent cinematography credits include Belly of the Beast (HRW 2020), Ahead of the Curve (Frameline 2020) and We Are the Radical Monarchs (SXSW 2019). Based in Oakland, California, Clare is currently working on documentaries set in California, Mississippi, Italy, and Haiti.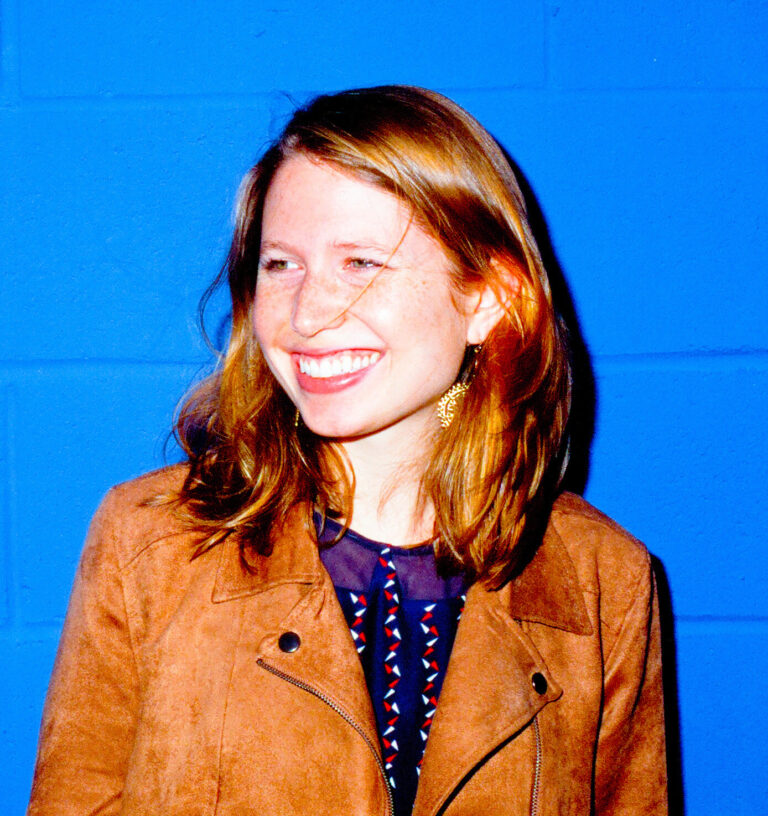 Holly Meehl
Holly Meehl is a creative producer on award winning documentary and narrative features and short films. Her recent projects include Jacinta (directed by Jessica Earnshaw), For the Birds (directed by Richard Miron) and In Reality (directed by Ann Lupo). She is a 2020 Impact Partners Documentary Producing Fellow and based in Los Angeles, California.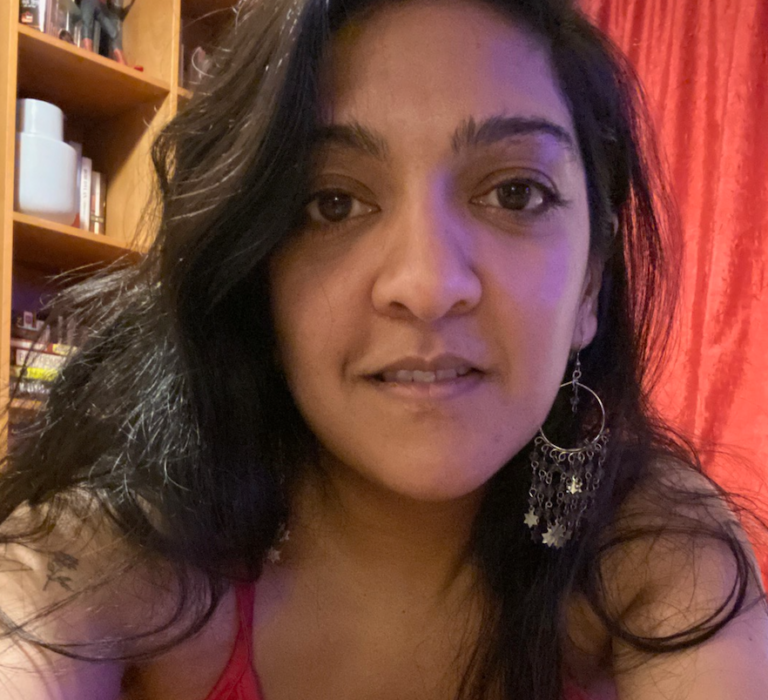 Ruchi Mital
Ruchi Mital is an Emmy-winning producer/filmmaker based in Brooklyn, New York. Her films include We Could Be King, Sky Ladder: The Art Of Cai Guo-Qiang and This is Personal, both of which premiered at Sundance, and The Case Against Adnan Syed for HBO. She is currently producing a hybrid documentary/fiction feature, This World is Not My Own.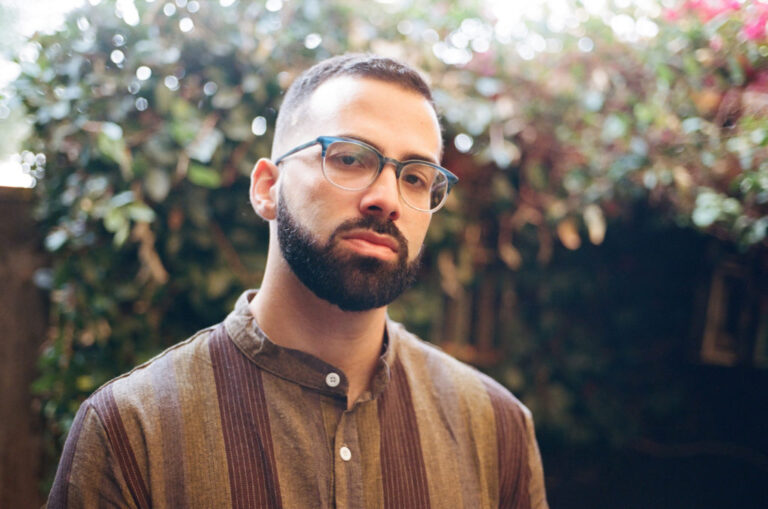 Nelson G. Navarrete
Nelson Gonzalez Navarrete is a multifaceted filmmaker born in Venezuela, living in Los Angeles, California. He began his film career making iconic music videos in the Latin American Hip-Hop scene and co-directed his first feature documentary, A La Calle, a film that explores the complex political tensions of Venezuela.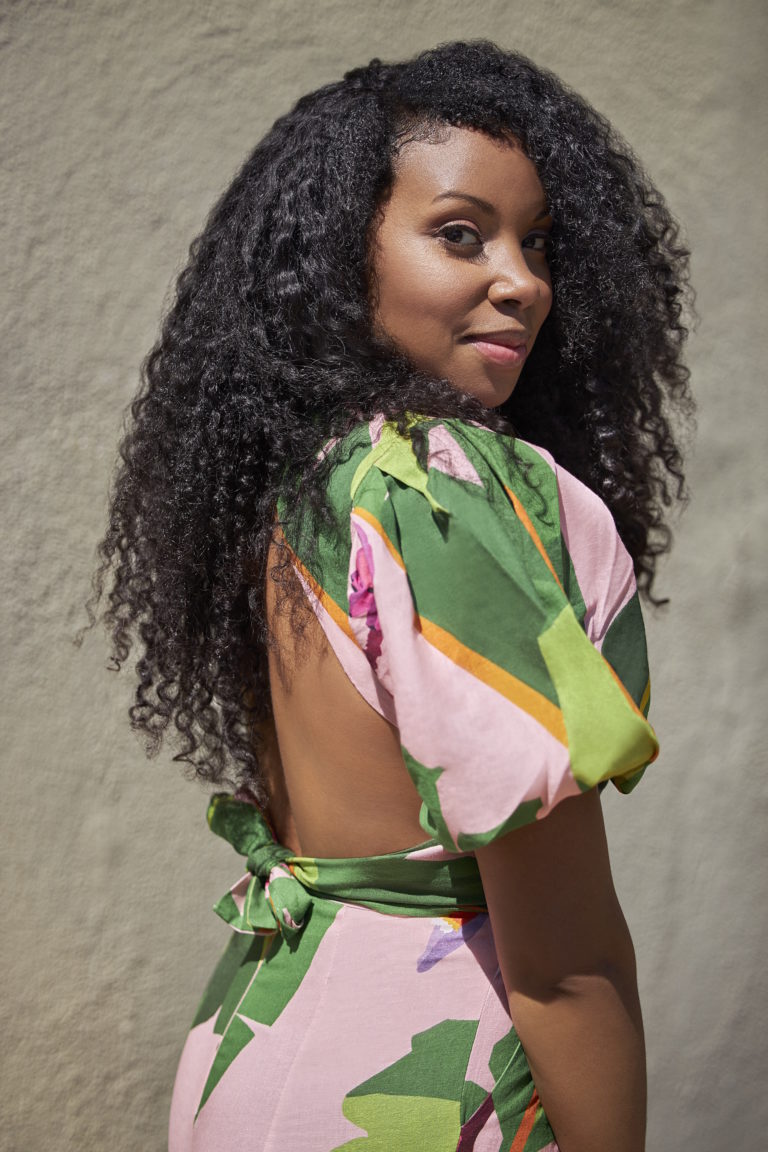 Codie Elaine Oliver
Codie Elaine Oliver is a film and television producer, as well as a Partner at Confluential Films, a production company she shares with her husband Tommy Oliver. She co-created and currently directs Black Love, a two-time NAACP Image Awards-nominated series going into its fourth season. The show debuted as the most-viewed unscripted series in the history of the OWN Network. Codie also oversees BlackLove.com, which the Olivers created to give voice to all things love in the Black community. Codie is a proud Howard University grad and mama to three boys under four years old, learning every day how to find balance between entrepreneurship and family. She is based in Los Angeles, California.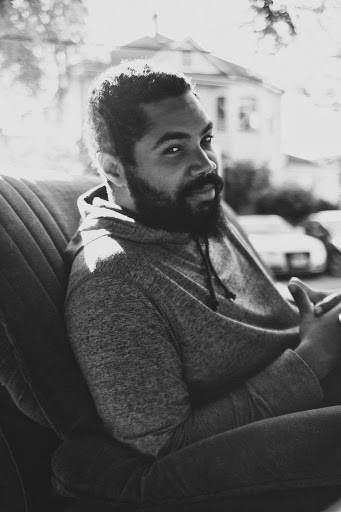 Tommy Oliver
Tommy Oliver is a cinematographer, director, editor, producer, writer and entrepreneur based in Los Angeles, California. His past projects include producing the Sundance winner Kinyarwanda and The Perfect Guy, which opened as the #1 film in the country. 1982, a film he also wrote and directed, premiered at TIFF and he is co-creator and executive producer of the OWN hit docu-series, Black Love.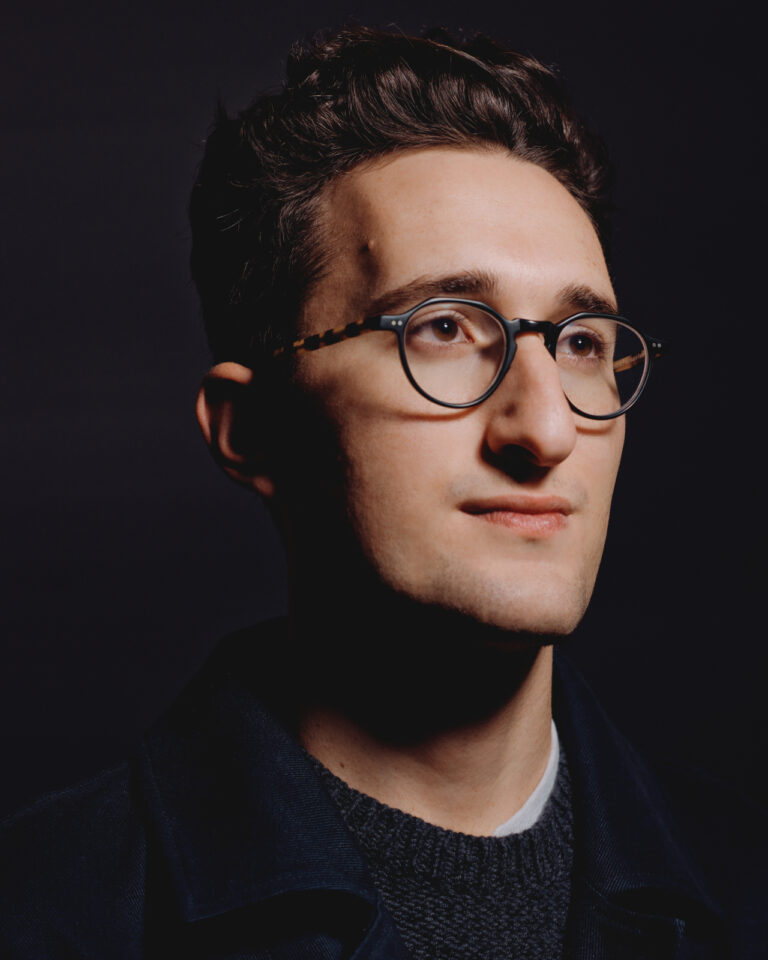 Lance Oppenheim
Lance Oppenheim is a filmmaker from South Florida, now based in New York City. His films have been screened at film festivals across the world including Sundance, Rotterdam, Tribeca, True/False, and featured at the Museum of Modern Art and the Smithsonian. Lance was a 2019 Sundance Ignite Fellow, named one of Filmmaker Magazine's 25 New Faces of Independent Film and is the youngest contributor to The New York Times Op-Docs. He graduated from Harvard University's Visual and Environmental Studies program in 2019. His first feature, Some Kind of Heaven, premiered at the 2020 Sundance Film Festival and was produced by Darren Aronofsky, The New York Times (the paper's first feature film production), and the Los Angeles Media Fund. It will be distributed by Magnolia Pictures in 2021.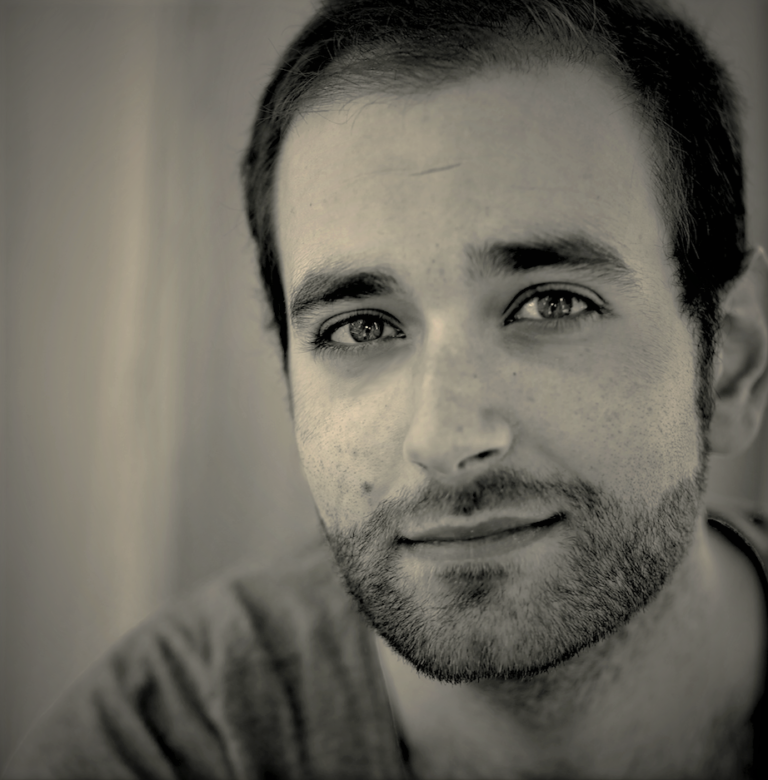 David Osit
director/editor/cinematographer
David Osit is an Emmy Award-winning director, editor and composer based in Brooklyn, New York. He is the director of Mayor, which won the Grand Jury Prize at Full Frame Film Festival, and will be theatrically released at the end of 2020. He is an alumnus of the Sundance Nonfiction Director's Residency.
Kellen Quinn
Kellen Quinn is a producer at Hedgehog Films, a production company he runs with Luke Lorentzen. His credits include Garrett Bradley's Time, Daniel Hymanson's So Late So Soon, Noah Hutton's In Silico, Viktor Jakovleski's Brimstone & Glory and Luke Lorentzen's Midnight Family. In 2017 and 2018, Kellen was a Sundance Documentary Creative Producing fellow. He is based in New York City.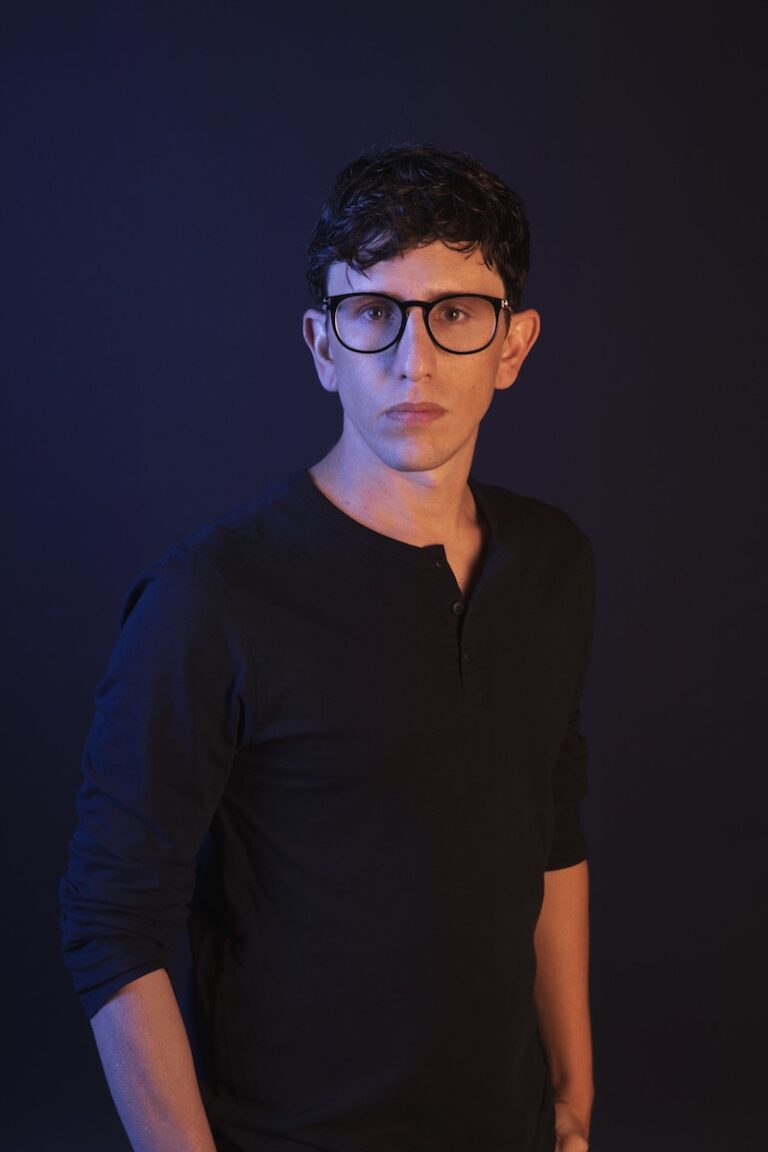 Evan Rosenfeld
Evan Rosenfeld is a Los Angeles, California-based filmmaker and executive. He is the creator, showrunner and co-director of the LeBron James produced Warriors of Liberty City, as well as the PGA Award-winning and Emmy-nominated VICE World of Sports. His other works include: ESPN's The U and Broke, HBO's Kareem: Minority of One, 60 Minutes, and Dawg Fight.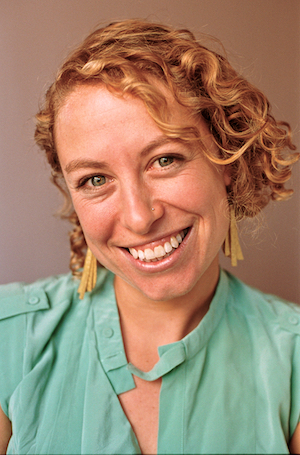 Anya Rous
Producer, Multitude Films
Anya Rous is a Brooklyn, New York-based producer and the vice president of production at Multitude Films, an award-winning production company dedicated to stories by and about underrepresented communities. Her recent credits include Pray Away (Telluride 2020), and Always In Season (Sundance Special Jury Award Winner 2019). She was a Sundance Creative Producing Fellow and Impact Partners Producing Fellow.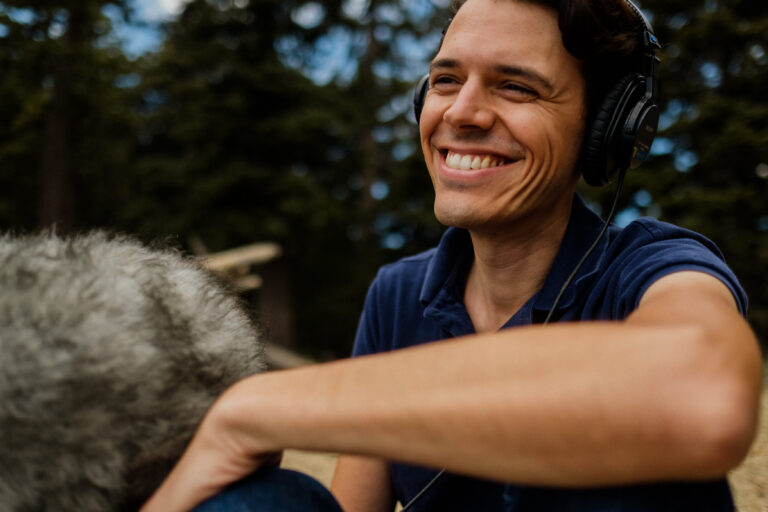 Zach Seivers
Zach Seivers is an Emmy award-winning sound designer from North Carolina, now based in Los Angeles, California. His most recent work can be heard in the unscripted series We're Here (HBO), the feature documentary Ask Dr. Ruth (Hulu), archival docuseries The Decades (CNN), and true crime docuseries The Keepers (Netflix).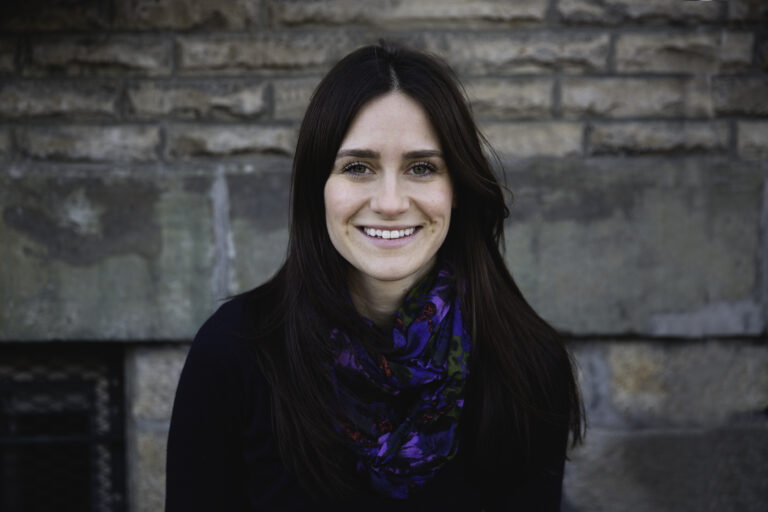 Elaine McMillion Sheldon
Elaine McMillion Sheldon is an Academy Award-nominated, and Emmy and Peabody-winning documentary filmmaker. She is the director of two Netflix Original Documentaries – Heroin(e) and Recovery Boys – that explore America's opioid crisis. She was named a 2020 Guggenheim Fellow, a 2018 USA Fellow by United States Artists, and one of the Filmmaker Magazine's 25 New Faces of Independent Film. Elaine is based in Knoxville, Tennessee.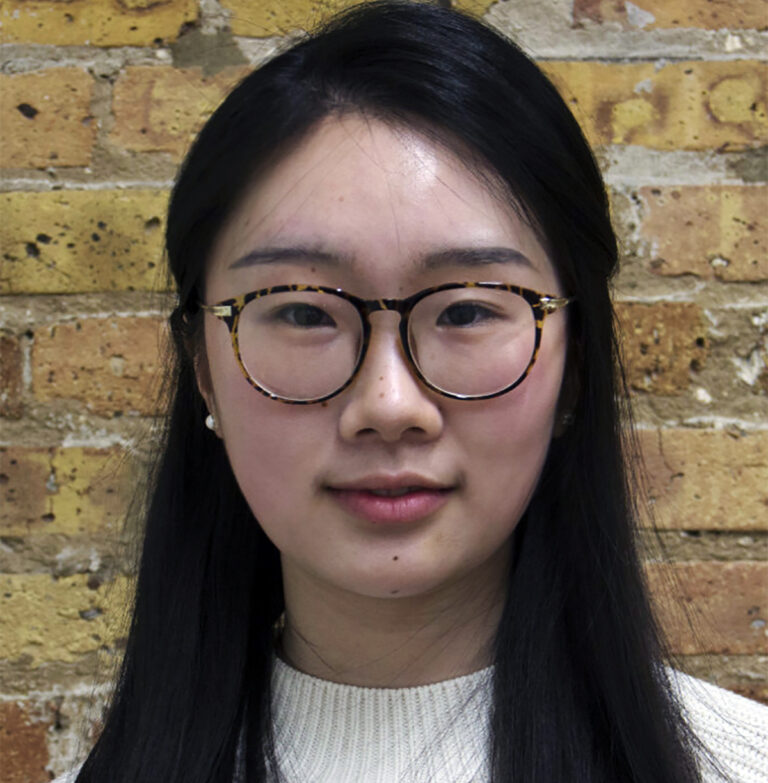 Jiayan "Jenny" Shi
Jiayan "Jenny" Shi is a Chicago, Illinois-based documentary filmmaker. Her debut documentary Finding Yingying won the Special Jury Recognition for Breakthrough Voice at 2020 SXSW. Jenny is a graduate of Kartemquin's Diverse Voices In Docs program and a fellow of the Inaugural Women at Sundance Adobe Fellowship.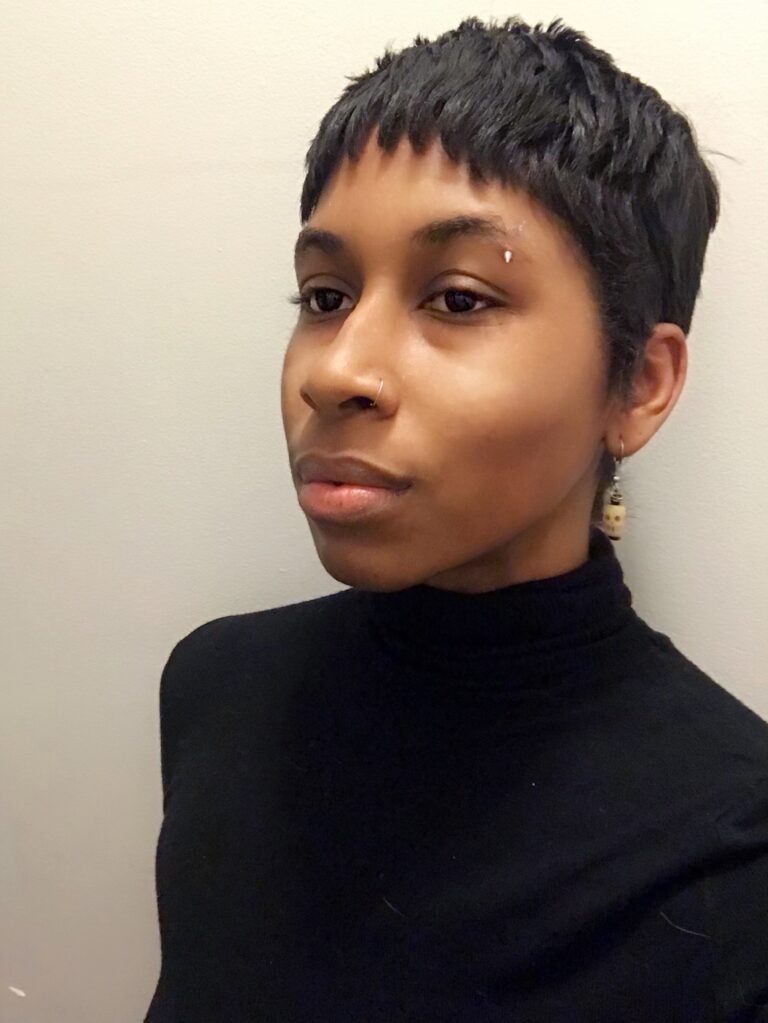 Lesley Steele
editor/director/cinematographer
An NYC native, Lesley Steele is an editor, director and 16mm cinematographer. Her visual language in both digital and analog reflects the juxtaposition of formats to explore new meaning in the moving image. Her work has been shown at Blackstar Film Festival and the NYC Independent Film Festival. In 2019 she was a fellow in UnionDoc's Collaborative Studio and in June 2020 was selected to participate in Sundance's Art of Editing Fellowship. Lesley is currently producing her first investigative feature doc about the state of mental health and its intersection with race and the carceral system in the United States.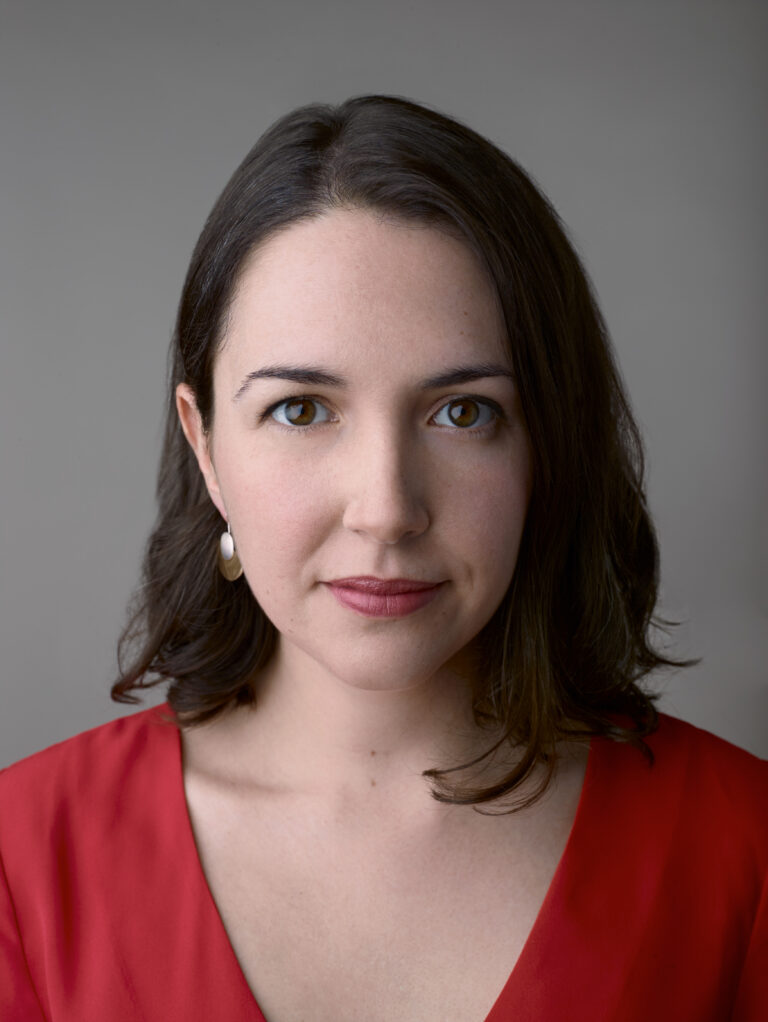 Kristine Stolakis
Kristine Stolakis is a director whose films examine how power, politics, and prejudice unfold in real people's lives. Her debut feature Pray Away (Tribeca / Telluride 2020) takes you inside the "pray the gay away" movement and is a Multitude Films production. She proudly hails from North Carolina and central New York.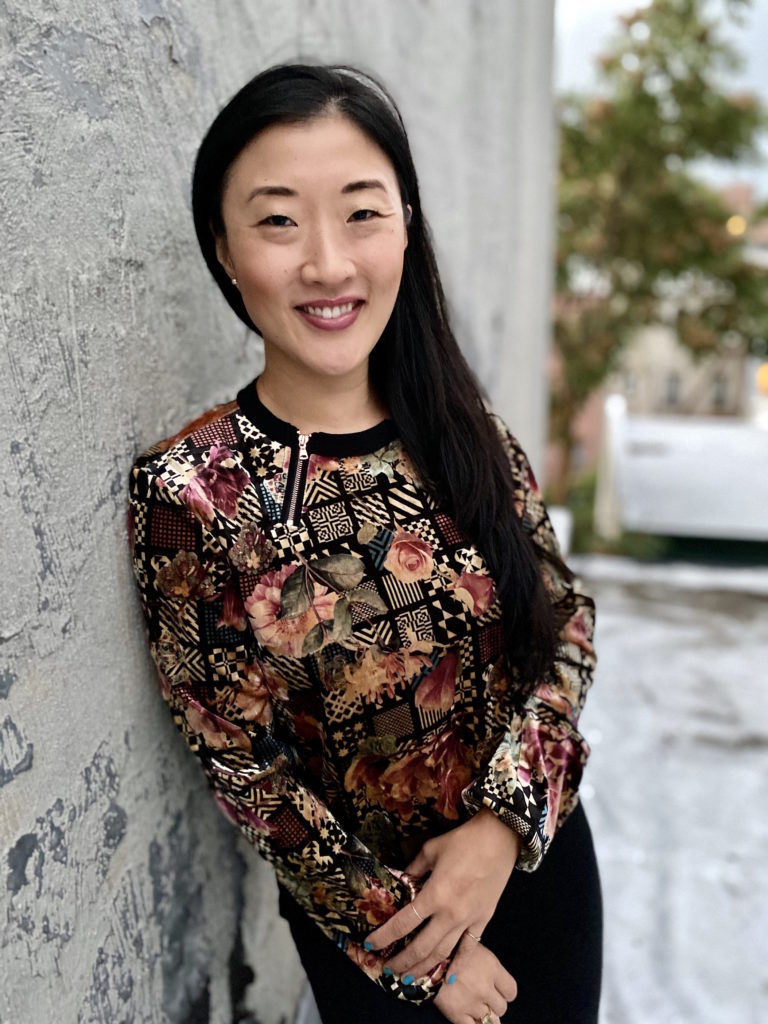 Emily Strong
documentary filmmaker / location sound mixer
Emily Strong is an NYC-based documentary filmmaker and freelance location sound mixer (Taylor Swift: Miss Americana). She produced Keep Moving Forward (Big Sky Documentary Film Festival); and co-produced A Letter for Sang-Ah (2018 Loni Ding Social Justice Award at CAAMFest). Her personal work centers around ethnic grocery stores and the communities they serve; cooking, and human behavior.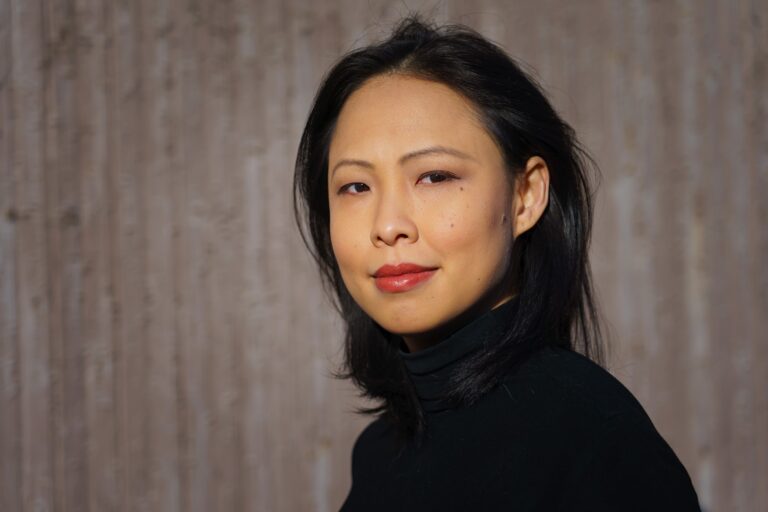 Poh Si Teng
Poh Si Teng is an award-winning documentary filmmaker, journalist and the director of IDA Funds and Enterprise Program. She is the producer of St. Louis Superman, which was nominated for an Academy Award in the short documentary category, and won a Critics' Choice Award. In 2020, she was one of DOC NYC's 40 Under 40 Filmmakers to Watch. Prior to joining IDA she oversaw the US, Canada and Latin America as documentary commissioner and senior producer for Al Jazeera English's flagship documentary strand, Witness. Throughout her career, Poh has sought out and collaborated with filmmakers from a variety of racial, ethnic, socio-economic and religious backgrounds across a range of nationalities. Poh was previously a staff journalist for The New York Times, where she was nominated for a national Emmy Award for Outstanding Interview, and received both a Society of Professional Journalists' Deadline Award and a NPPA award. Before joining the Times, she was an independent filmmaker and journalist based in India for several years. Poh is originally from Penang, Malaysia.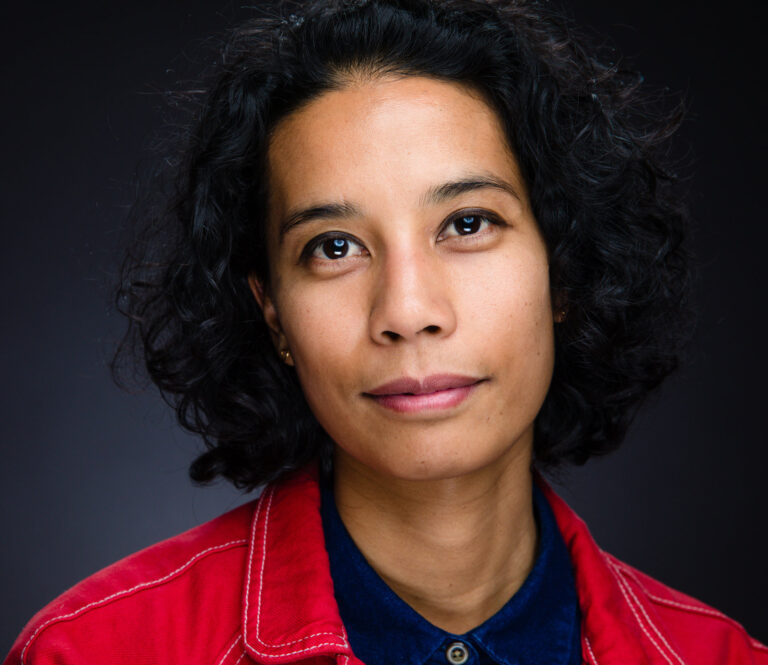 Christine Turner
Director (Betye Saar: Taking Care of Business)
Christine Turner is an award-winning filmmaker based in New York City. Most recently, she directed Betye Saar: Taking Care of Business (Sundance 2020) about the 93-year-old artist. Previously, her documentary Homegoings (Documentary Fortnight at MoMA 2013) about a renowned funeral director in Harlem, aired on PBS POV.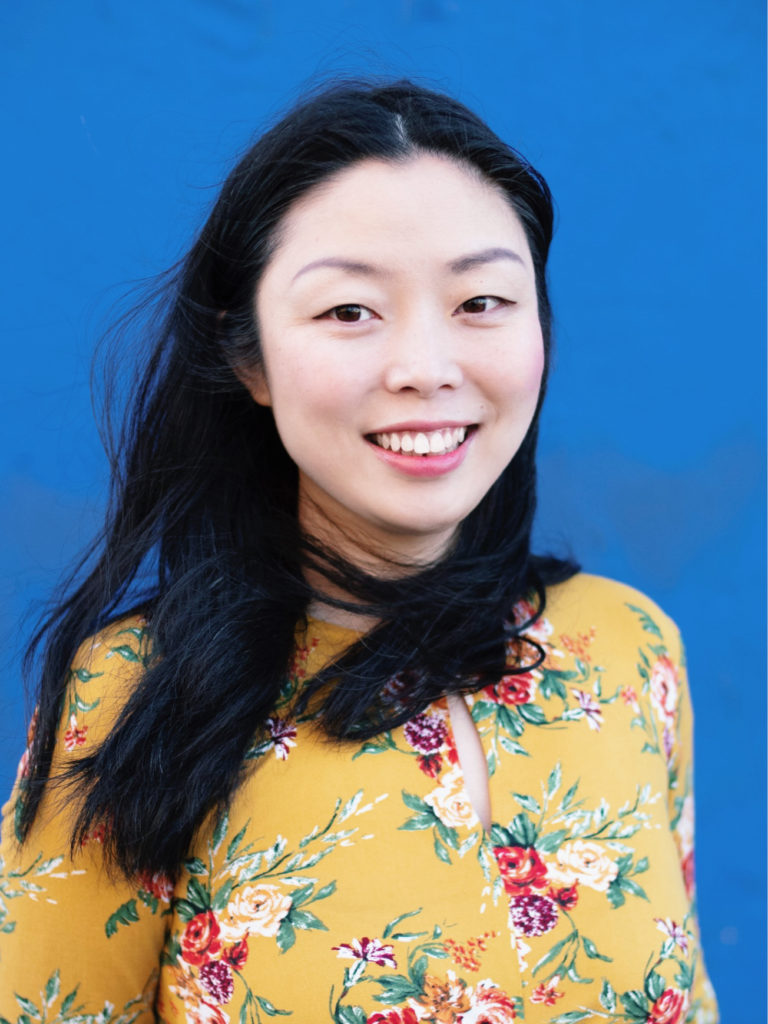 Nanfu Wang
director/producer/cinematographer/editor
Nanfu Wang is a Chinese filmmaker based in New York City. She directed and produced the feature documentaries Hooligan Sparrow (Sundance 2016, shortlisted for the 2017 Academy Award for Best Documentary Feature), I Am Another You (SXSW 2017, Special Jury Prize winner), and One Child Nation (Sundance 2019, Grand Jury Prize Winner, shortlisted for the 2020 Academy Award for Best Documentary Feature).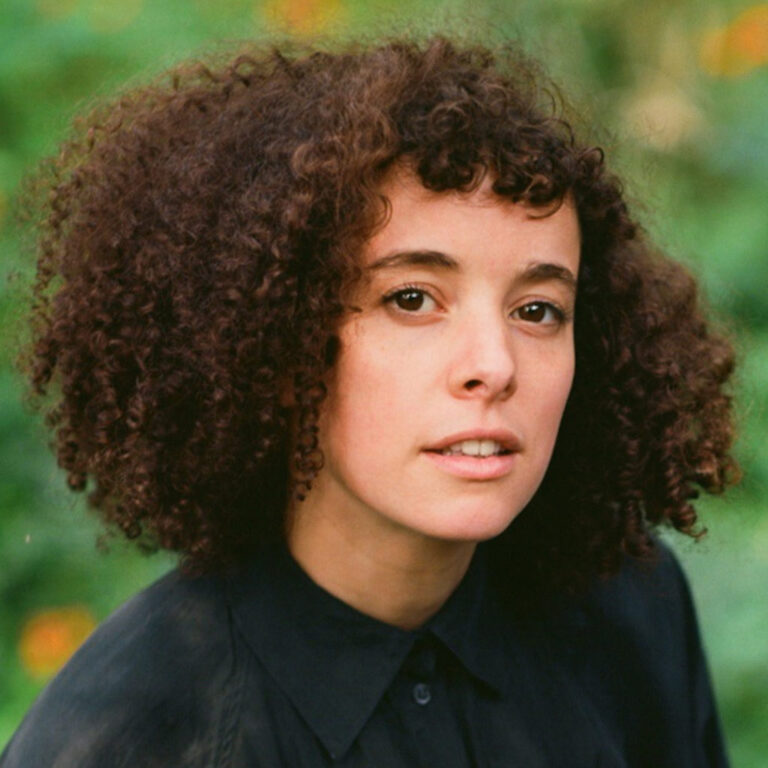 Malika Zouhali-Worrall
Malika Zouhali-Worrall is a British-Moroccan filmmaker based in New York. An Emmy Award-winning director, her directing credits include Call Me Kuchu (Berlinale, 2012), Thank You for Playing (Tribeca, 2015), Earn A Living (ARTE/IDFA, 2018), and an upcoming short for PBS American Masters, Strange Grace: The Art of Amyra Leon. 
Past 40 Under 40 Filmmakers
Topic Studios, the award-winning entertainment studio from First Look Medi, develops, finances and produces content for all platforms including theatrical, streaming, television and podcasts.  Working with creators at the forefront of culture, the studio explores a wide range of provocative and entertaining subject matter. From Academy Award® winning films (Spotlight); to documentaries (The Fight slated for release July 31 with Magnolia); to television and streaming (the docu-series Love Fraud premiering on Showtime August 30 and Mucho Mucho Amor premiering on Netflix soon); and podcasts (Missing Richard Simmons, Anthem and Somebody). Additional films from Topic Studios include Pablo Larrain's Spencer, starring Kristen Stewart as Princess Diana, co-acquired with NEON; Angelo Covino's The Climb, with Sony Pictures Classics and Euros Lyn's Dream Horse, starring Toni Collette and Damian Lewis, with Bleecker Street. Other upcoming projects include the political drama Prisoner 760 directed by Kevin Macdonald and starring Jodie Foster, Benedict Cumberbatch, Tahar Rahim and Shailene Woodley; and a film in development exploring the connection between Chinatown restaurants and the rise of punk music produced by and starring Golden Globe winner Awkwafina.