DOC NYC ANNOUNCES INAUGURAL "40 UNDER 40" LIST
October 17, 2018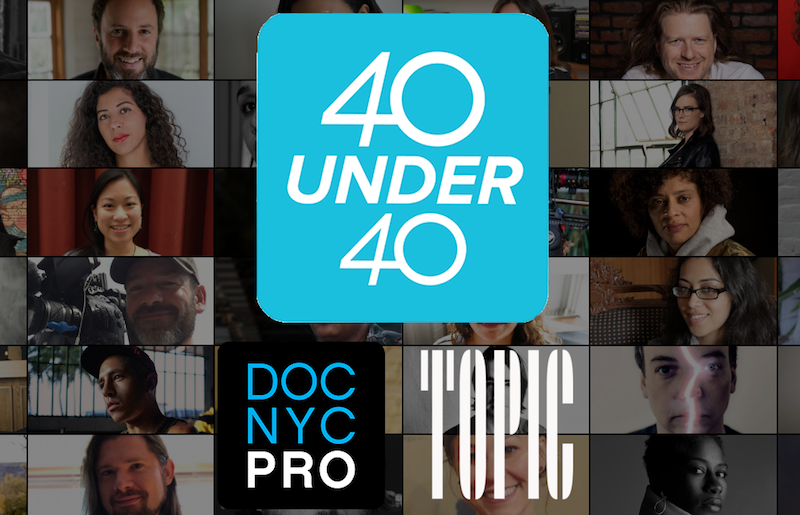 DOC NYC, America's largest documentary festival, running November 8-15, today announces its inaugural 40 Under 40 list to honor 40 documentary talents under the age of 40. This past summer, the festival held an open call for nominations to the list from established film professionals. The honorees will be treated to a day of industry networking events at the DOC NYC PRO conference on Nov. 12 and celebrated at a luncheon on Nov 13.
"The DOC NYC 40 Under 40 List demonstrates a diverse talent pool across race, gender and documentary discipline, from directors and producers to cinematographers and editors. For decision-makers seeking out rising stars, this list is a great resource," said Artistic Director Thom Powers. 
"We're excited to partner with DOC NYC to present the inaugural 40 under 40 list, featuring many of the most talented and diverse voices in documentary filmmaking today," said Michael Bloom, CEO of First Look Media/Topic. "We're fortunate to have worked with a number of them and look forward to working with even more at Topic."
Notable statistics from the list: 22 honorees are women, more than half are filmmakers of color, and the youngest person turns 28 in November. The final list was chosen by the DOC NYC team of Artistic Director Thom Powers, Director of Development Deborah Rudolph, Director of Programming Basil Tsiokos, and Shorts Programmer Opal H. Bennett.
The 40 Under 40 List is sponsored by Topic Studios.
The honorees are listed below and identified with one notable credit.
*Indicates a film in the DOC NYC 2018 lineup.
Khalik Allah, director, Black Mother
Khalik Allah is a New York–based photographer and filmmaker who describes his work as "Camera Ministry." His film credits include Field Niggas ('15) and Black Mother ('18), which had its New York premiere at MoMA and Lincoln Center. Allah's first book of photography, Souls Against the Concrete, was published by University of Texas Press in 2017.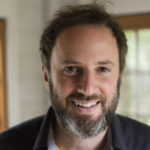 Reuben Atlas, director, ACORN and the Firestorm
A filmmaker and former lawyer, Reuben produced and directed ACORN and the Firestorm (Tribeca '17) and Brothers Hypnotic (SXSW '13). Both were ITVS films, broadcast on PBS's Independent Lens. He also co-directed the Netflix funded film, Sour Grapes (Hot Docs '16). He likes New Jersey and dancing to Timba.
Jameka Autry, producer, Marathon: The Patriots Day Bombing
Jameka Autry is a director, creative producer and Associate of the Investigative Reporting Program at the UC Berkeley School of Journalism. An Impact Partners Creative Producers Fellow, she produced Marathon: The Patriots Day Bombing, In My Father's House and MATANGI/MAYA/M.I.A. and consulted on We The Animals and Love Gilda.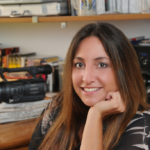 Susan Bedusa, producer, BISBEE '17
Susan's most recent films include the 2018 Sundance competition film BISBEE '17, 2016 Sundance award-winner KATE PLAYS CHRISTINE, and A&E Indiefilm's Drunk Stoned Brilliant Dead, which premiered at Sundance 2015 and was acquired by Magnolia Pictures and Showtime Networks. She is SVP of Production & Development at 4th Row Films.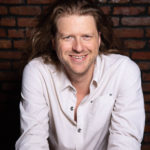 Joe Bender, cinematographer, The Truth About Killer Robots*
Joe Bender is a producer and cinematographer whose award-winning documentaries have screened in festivals around the world. He most recently lensed and produced The Truth About Killer Robots and produced the Sundance award-winning Our New President. Other recent work as Director of Photography appears in documentary films and series for HBO, National Geographic, PBS and TED, among others. He holds a Ph.D. from Harvard University.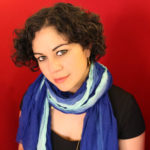 Elan Bogarín, director, 306 Hollywood
Elan Bogarín's feature, 306 HOLLYWOOD, premiered on opening night at the 2018 Sundance Festival. In 2017 she was chosen for Filmmaker Magazine's 25 Faces of Film and was awarded best Emerging International Filmmaker at Hot Docs. Elan was nominated for the Gotham + Spirit Awards for producing BIG FAN which premiered at Sundance.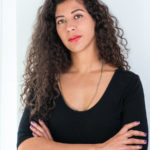 Assia Boundaoui, director, The Feeling of Being Watched 
Assia Boundaoui is an Algerian-American filmmaker and journalist. Her award-winning directorial debut The Feeling of Being Watched investigates decades of FBI surveillance of Muslim-Americans, and world-premiered at the 2018 Tribeca Film Festival. Assia is a fellow at New America and the MIT Open Documentary Lab, where she is iterating a machine-learning fueled sequel to her film.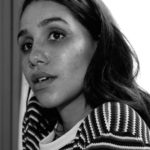 Garrett Bradley, director, The Earth Is Humming
Garrett Bradley is an American born artist and director. Her work has been critically recognized both nationally and internationally. In 2017 her short film Alone received the Sundance Jury Prize and was included in the Academy Award shortlist for nonfiction filmmaking.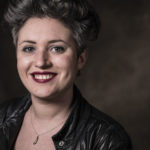 Caitlin Mae Burke, producer, Obit.
Caitlin Mae Burke is an Emmy-winning producer. Her award-winning films have screened at Sundance, Tribeca, True/False, MoMA, Museum of the Moving Image, and in movie theaters internationally, and broadcast on ABC, CNBC, Discovery Networks, ESPN, Field of Vision, and YouTube Red. In 2018, she was selected for Berlinale Talents.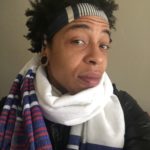 Lyric Cabral, director, (T)ERROR
Director Lyric R. Cabral creates investigative work that exposes new information for the public record. Cabral's directorial debut (T)ERROR was awarded an Emmy for Outstanding Investigative Documentary. Lyric is a current Field of Vision Fellow and has been featured in Filmmaker Magazine's 25 New Faces of Independent Film.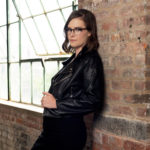 Erin Lee Carr, director, Mommy Dead and Dearest
Erin directs documentaries. Current: #AtTheHeartofGold #MommyDeadandDearest on @HBODocs. #DirtyMoney on @Netflix. Book Writing @RandomHouse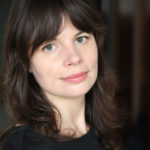 Erin Casper, editor, Roll Red Roll
Erin Casper is an Emmy-nominated documentary editor based in New York whose work has been screened and honored at festivals around the world. She is also a sought after guest speaker and editing mentor, and, in 2011, she was the inaugural recipient of the Karen Schmeer Film Editing Fellowship.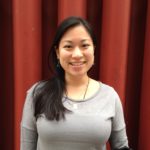 Steph Ching, director, After Spring
Steph is a documentary filmmaker based in Brooklyn. She was a director and Producer of After Spring, a feature documentary about the Syrian refugee crisis. The award-winning film was Executive Produced by Jon Stewart and premiered at the Tribeca Film Festival in 2016 and on STARZ in February 2017. Steph is a recipient of the Frontline Award for Excellence in Documentary Journalism and a MacArthur Foundation grantee.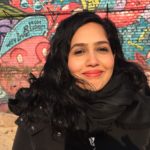 Nausheen Dadabhoy, cinematographer, The War to Be Her
Nausheen Dadabhoy is a Pakistani-American cinematographer and director working in documentary and fiction. She received her MFA in Cinematography from AFI. She's had an Oscar nominated film and work at Sundance, TIFF, IDFA and on platforms like HBO and PBS. She is happiest with a camera on her shoulder.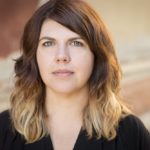 Jessica Devaney, producer, The Feeling of Being Watched
Jessica Devaney is a producer and the founder of Multitude Films. Recent credits include The Feeling of Being Watched, Roll Red Roll, Call Her Ganda, Naila & The Uprising, and Speed Sisters. She has been a Sundance Edit and Story Lab fellow, Women at Sundance fellow, and Sundance Creative Producers Lab advisor.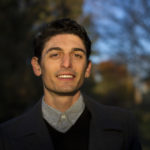 Derek Doneen, director, The Price of Free
Derek Doneen's documentary The Price of Free (fka Kailash), won Grand Jury Prize at the 2018 Sundance Film Festival. Derek produced Shot in the Dark and The Dream is Now. He story produced and cut the Emmy-nominated What Haunts Us, edited Kobe Bryant's Muse and directed Spent: Looking For Change. He was named one of Variety's 10 documentary filmmakers to watch in 2018.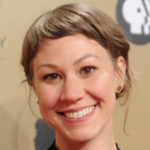 Sara Dosa, director, The Last Season
Sara Dosa is an award-winning director and producer. Most recently, Dosa directed the 2014 Indie Spirit-Award nominated The Last Season about two former soldiers turned wild mushroom hunters; produced the 2016 Peabody Award Winning Audrie & Daisy and co-produced the 2017 Academy shortlisted An Inconvenient Sequel: Truth to Power. Dosa also worked as a consulting producer on The Rescue List*.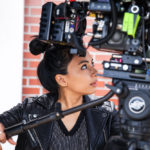 Mariam Dwedar, cinematographer, Explorer: Fighting ISIS
Mariam Dwedar is an Egyptian-Filipina cinematographer and filmmaker from Brooklyn, New York. She has contributed to Peabody Award- and Webby Award-winning projects, filmed on field productions around the world covering a range of topics, and her clients include an array of media from independent documentaries to television comedies and news programs. Dwedar worked as a camera operator on On Her Shoulders.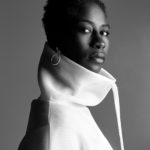 Sabaah Folayan, director, Whose Streets?
Sabaah is an award-winning storyteller and Los Angeles native. She attended Columbia University and honed her skills in the non-profit and grassroots sectors before becoming a filmmaker.  Sabaah made her directorial debut at the 2017 Sundance Film Festival with Whose Streets?, which chronicles activists living in Ferguson, Missouri when Michael Brown Jr. was killed.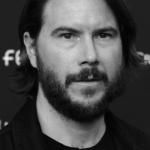 Mark Grieco, director, Marmato
Mark is a filmmaker and photographer. His first feature, Marmato, premiered at Sundance 2014 and won 15 international awards. His second award-winning feature, A River Below premiered at Tribeca 2017 to critical acclaim. He is the winner of grants from the Sundance Institute, Ford Foundation, MacArthur Foundation, Cinereach, and the Bertha Foundation.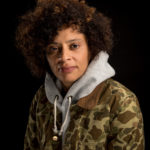 Nadia Hallgren, director, She's the Ticket
Nadia Hallgren is an award-winning filmmaker and director of photography from The Bronx, New York. In 2018 she won the special jury prize at SXSW for Independant Episodic series and a Webby for Public service and Activism. Nadia is a member of the Academy of Motion Picture Arts and Sciences. Hallgren served as a camera operator for RBG*.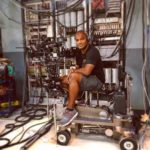 Quenell Jones, cinematographer, Hustlers Convention
Quenell Jones has pursued cinematography since his youth with intentions to capture the beauty of moments or document dramatic events, with the overall ambition of telling a truthful story. Quenell Jones is a member of the International Cinematographers Guild and The Society of Camera Operators.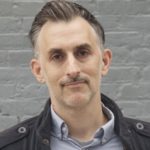 Myles Kane, director, Voyeur
Myles Kane is director and editor who has worked documentary filmmaking for over 15 years. His films include Voyeur, An Immortal Man, We Will Live Again, and Journey To Planet X. He's also edited the features Ask The Expert, Made In India, and We Are Wizards.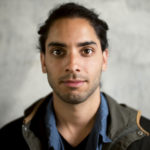 Jon Kasbe, director, When Lambs Become Lions
Jon Kasbe is an Emmy Award-winning filmmaker whose short films have screened at festivals worldwide and been recognized by the Webbys, SXSW, Hot Docs, Vimeo Staff Picks, and The White House News Photographers Association. His debut feature, When Lambs Become Lions, won Best Editing at the 2018 Tribeca Film Festival.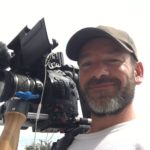 Ross McDonnell, director, Elián
Born in Dublin, Ireland, Ross now resides in New York. As a documentarian Ross's work spans disciplines and is equally recognized for his work as a director, cinematographer and photographer. His debut feature film Colony won the First Appearance Award at IDFA and was nominted for the IFTA (Irish Academy Award). His next film Elián is Emmy Nominated in 2018. Ross's photography work has been published and exhibited around the world.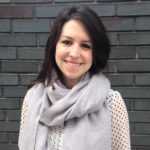 Ellen Martinez, director, After Spring
Ellen directed and produced After Spring, a feature documentary about the Syrian refugee crisis. The film was Executive Produced by Jon Stewart, had its world premiere at the Tribeca Film Festival and was broadcast on STARZ. The film was supported in part by the John D. and Catherine T. MacArthur Foundation and is the recipient of a Frontline award for documentary journalism. Ellen is now based in Brooklyn New York.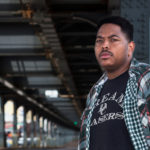 Darius Clark Monroe, director, Evolution of a Criminal
Darius Clark Monroe (Black 14*, Random Acts of Flyness) is a writer, producer and director. Monroe's collective work has screened at SXSW, BAMcinemaFest, Full Frame, BlackStar, MoMA, Palm Springs, Sundance, New Directors, AFI Fest, Telluride, Tokyo, Uppsala, on HBO, PBS, Netflix, and innumerable galleries, schools, churches, backyards, and random hotel banquet halls. Monroe was born/bred in Houston. Based in Brooklyn.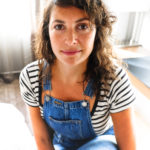 Jenni Morello, cinematographer, One of Us
Jenni Morello is a Documentary Cinematographer and Filmmaker. She received critical acclaim for her work on Heidi Ewing and Rachel Grady's One of Us and has contributed to many noted feature documentaries including Harvest Season*. She served in Peace Corps Morocco and holds an MFA from the School of Visual Arts.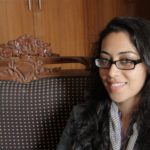 Smriti Mundhra, director, A Suitable Girl
Smriti Mundhra is a director and producer whose latest film, A Suitable Girl, world premiered at the 2017 Tribeca Film Festival and was awarded the Albert Maysles Best Documentary Director prize. Current projects include documentaries about the rebuilding of Flint, Michigan, Brooklyn's female battle rap scene and the rise of a hip hop movement in the slums of Mumbai.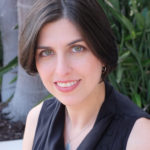 Rachel Pikelny, producer, A Good Man
Rachel Pikelny is a Chicago-based filmmaker. Recently, with Siskel/Jacobs Productions, she produced No Small Matter and directed the short doc Grace*. Kartemquin producing credits include the Emmy-winning The Trials of Muhammad Ali (2014) and A Good Man (2011). A 2017-18 Impact Partners Fellow, she now co-chairs the Documentary Producers Alliance.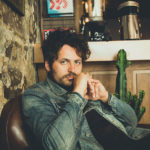 Maxim Pozdorovkin, director, The Truth About Killer Robots*
Maxim Pozdorovkin is the director of five documentary features including The Truth About Killer Robots, Our New President, Pussy Riot, The Notorious Mr. Bout, and Clinica de Migrantes. Maxim holds a PhD from Harvard University and is a founder of Third Party Films. His next film is How To Rob Banks for Dummies.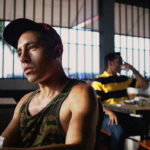 Antonio Santini, director, Dina
Born and currently based in San Juan, Puerto Rico. Director of Dina (Sundance '17 Grand Jury Prize) and Mala Mala (Tribeca '14 Audience Award)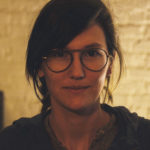 Robin Schwartz, editor, Legion of Brothers
Robin Schwartz is an editor whose feature documentary credits include Emmy nominees Legion of Brothers (2017) and SXSW Grand Jury winner The Great Invisible (2014). Her previous fiction projects include Results (2015). Robin is currently working on two documentaries, one about the controversial anti-guru U.G. Krishnamurti and Over The Rainbow.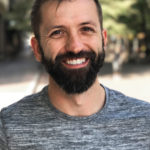 Andrew Sherburne, director, Saving Brinton
Andrew Sherburne is a documentary filmmaker based in Iowa—yes, Iowa—whose work includes Saving Brinton (AFI Docs, Rotterdam, DOC NYC, 2018), Gold Fever (2013) and Pond Hockey (2008). He is the co-founder of FilmScene, Iowa City's non-profit cinema where he co-curates the Vino Vérité series.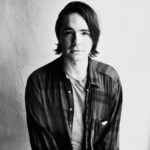 Dan Sickles, director, Dina
Dan Sickles is a filmmaker, actor, and writer living in New York City and Paris. Director/Producer: DINA, 2017 (Grand Jury Prize-Sundance Film Festival, Best Feature Film-International Documentary Association), MALA MALA, 2014 (Audience Award Runner-Up-TriBeCa Film Festival, GLAAD Nomination, Best Feature-Cinema Tropical Awards). Founder and Director: El Peligro LLC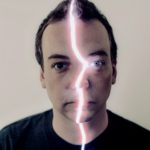 Nathan Truesdell, director, Balloonfest
Nathan Truesdell recently directed Balloonfest, The Waterslide and The Art of Making Money. Truesdell was the lead cinematographer of Speaking is Difficult. He produced We Always Lie to Strangers, Convention, and Caucus. He was a cinematographer and editor on Killing Them Safely and was the art director of You're Next.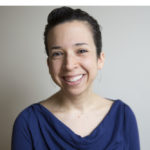 Danielle Varga, co-producer, Cameraperson
Danielle Varga is a producer based in Brooklyn, who has been working in documentary and nonfiction film for the past decade. She co-produced Kirsten Johnson's award-winning film Cameraperson, and has worked on numerous independent documentaries with wide releases. She was a 2016-2017 Sundance Creative Producing Fellow.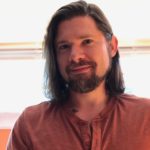 Tyler H. Walk, editor, How to Survive a Plague
Tyler H. Walk is a Cinema Eye award winning and Emmy-nominated editor whose projects include David France's Oscar-nominated How To Survive a Plague, and Michael Moore's Where to Invade Next. Tyler is also an amateur pinballer and pretend rock star by night. His Bacon number is 2.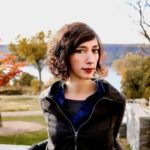 Lana Wilson, director, The Departure
Lana Wilson is an Emmy-winning and two-time Spirit Award-nominated director based in New York. Her first film, After Tiller (2013), premiered at Sundance and won an Emmy for Best Documentary. Her second film, The Departure (2017) premiered at Tribeca and was nominated for an Independent Spirit Award for Best Documentary.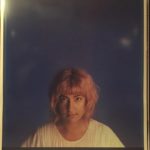 Farihah Zaman, director, Feast of the Epiphany
Farihah Zaman is a Brooklyn-based filmmaker, critic, and curator (dir. Remote Area Medical, This Time Next Year, Feast of the Epiphany). Her industry experience includes Magnolia Pictures, IFP, The Flaherty Seminar, and Field of Vision, where she recently served as the Production Manager. She is credited as Production Manager on Crime + Punishment* and Concussion Protocol*. Zaman teaches Documentary in Residence at Bard College.