DOC NYC PRO Immersive: Editing & Finishing Your Film Remotely
Join us May 19 & May 20 at 2pm - 3pm ET
May 08, 2020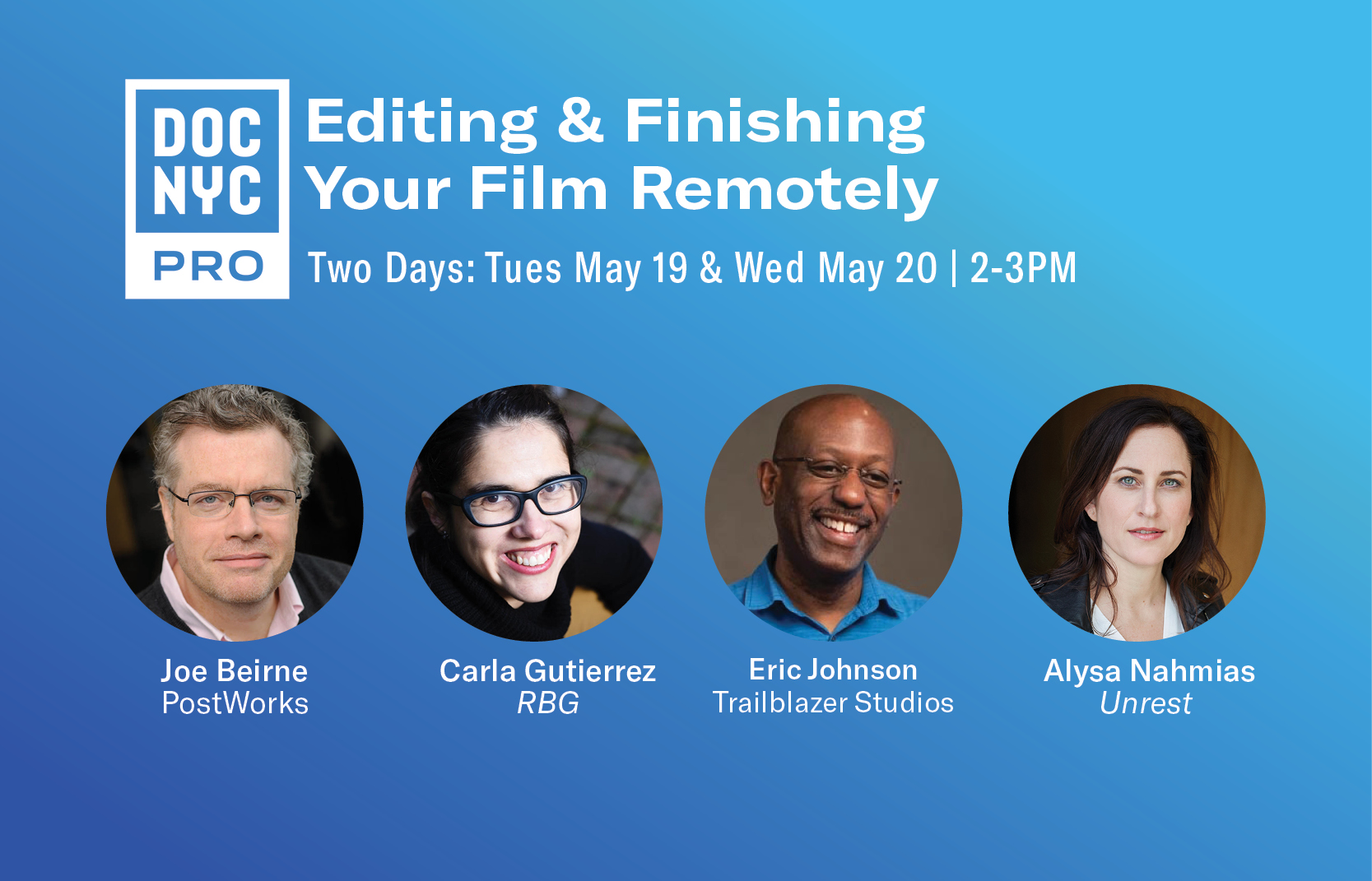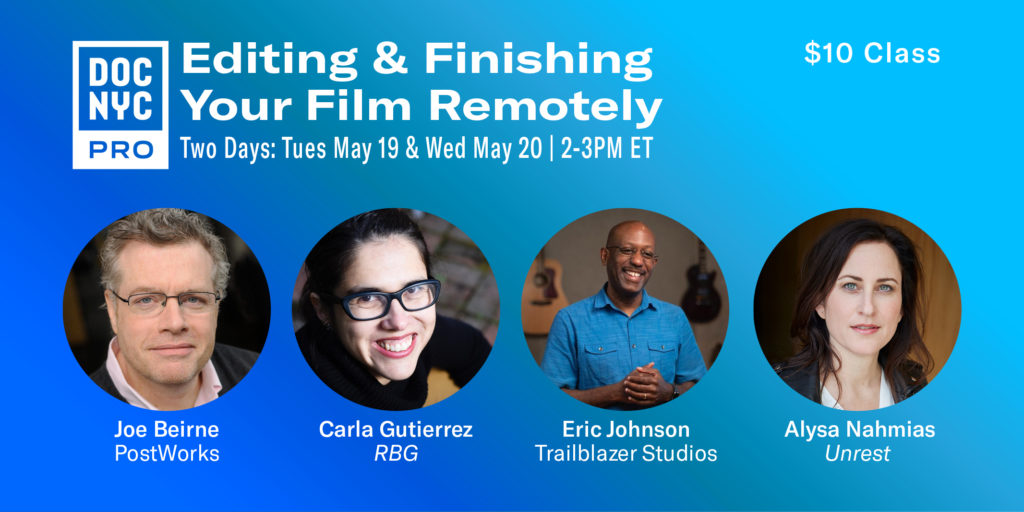 Join DOC NYC PRO for its next Immersive webinar program, a two-session deep dive into an extremely timely topic: the process of editing and finishing a film from home. We're thrilled to welcome very special guests, editor Carla Gutierrez; director/producer Alysa Nahmias; Eric Johnson of Trailblazer Studios; and Joe Beirne from Technicolor – PostWorks.
On Day 1, we hear from Oscar-, Emmy- and ACE Eddie-nominated documentary editor Carla Gutierrez(RBG, Pray Away, The Last Out), who continues to edit from her home. She is joined by Los Angeles-based director/producer Alysa Nahmias (The New Bauhaus, Unrest, Unfinished Spaces), who was embarking on a collaborative animation process for her forthcoming film Krimes when the pandemic hit.
On Day 2 there's more! We hear from Technicolor – PostWorks CTO Joe Beirne and Eric Johnson, Senior VP of Sound and Engagement at Raleigh (NC)'s Trailblazer Studios. Beirne and Johnson will share how they are adjusting to the current context from the middle of the pandemic.
Both sessions will be taped and made available for viewing by registrants afterward.