56 Up: The Next Chapter in the Series
This post was written by DOC NYC blogger Maggie Glass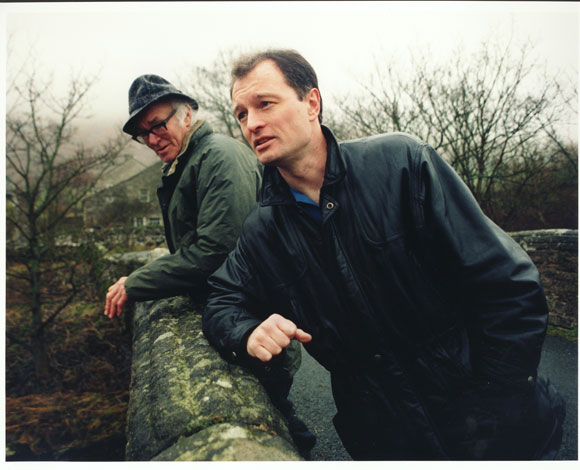 For those who love the epilogue, the afterword, the "Where Are They Now?", there is undoubtedly nothing better than the Up series, a film project in which a number of British schoolchildren from different class backgrounds are followed throughout their lives, with updates released every seven years. 2012 brings the most recent installment from director Michael Apted: 56 UP. By middle age, many of the participants are at the point where they have begun to reflect more profoundly on their lives and the choices they have made, and Apted often flashes back to earlier (and often more idealistic) ruminations at the outset of their careers.
56 UP also focuses heavily on relationships and marriage. Inquiring on whether they'd like to marry one day, the seven-year-olds give a variety of answers, all as completely earnest and adorable as you might imagine. By their twenties, most of the participants either are married or express a desire to be in relationships. Many are actively optimistic about love, others cautiously so. But by middle-age, a good many have found themselves divorced or in marriages that have been tested by diminishing passion or infidelity. Tony Walker, the charismatic horse-jockey-turned-cab-driver, sheds tears as he talks about his wife and family, who have stuck by him through his indiscretions.
While most participants emphasize family as the most important part of their lives, some have found their strength not through relationships, but through service to the community. A number of years back, the Up series found suburban-raised Neil Hughes wandering around Scotland, homeless and grappling with mental health issues. By 56, he has established himself as a District Councillor in the small town where he lives. Though he has been through challenging times, like many of the participants he retains some core characteristics from earlier days–in his case, a sense of kindness and a sharp wit.
56 UP also finds the participants examining not only their own lives, but their relationship to the documentary project itself. Peter Davies, who refused to take part in the series after experiencing backlash to comments he made as a young teacher, returns to the program. When asked what prompted the comeback, his reasons were part cathartic and part entrepreneurial. "I know myself better now and I'm more comfortable in my own skin," he said. "Also, I wanted to promote my band." 56 UP is transparent about the interview process, and therefore, the relationship the participants have built over the years with Michael Apted becomes part of the story. They are not always pleased by the experience, which some make quite clear, but they all acknowledge that they are part of something special and interesting and significant–something bigger than themselves.
Maggie Glass is a New York-based writer and Senior Educator at Museum of the Moving Image.