DOC NYC Films Nab Cinema Eye Honors Nominations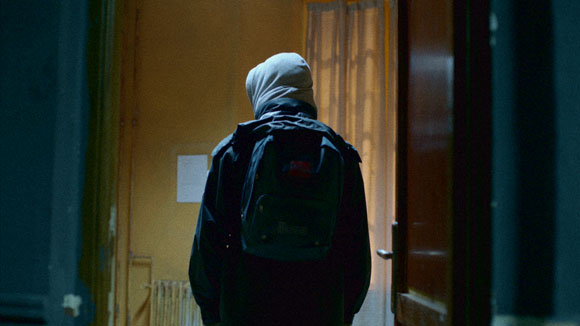 If you need further proof of how great DOC NYC's lineup is, take a look at the recently announced nominees for the Cinema Eye Honors for Nonfiction Filmmaking, which included a slew of films screening at the festival.
Director Bart Layton's THE IMPOSTER nabbed an impressive five nominations, including ones for Outstanding Achievement in Nonfiction Feature Filmmaking, as well as nominations for outstanding production and cinematography achievement. The film tells the gripping true story of a Texan boy who went missing in 1994 and was miraculously found three and a half years later thousands of miles away in southern Spain. Despite glaring inconsistencies in his physical appearance, the boy's family brought their long-lost "son" home to restart his life in Texas.
SEARCHING FOR SUGAR MAN, by director Malik Bendjelloul, also earned five nominations, joining those films being considered for Outstanding Achievement in Nonfiction Feature Filmmaking. It is also nominated for awards for its production, and for Outstanding Achievement in a Debut Feature Film, among others. In the late '60s, the Detroit singer known as Rodriguez was considered a Chicano Bob Dylan by his producers. His album "Cold Fact" never took off in the U.S., but unbeknownst to him it became massive hit in apartheid-era South Africa. Decades later, amidst rumors of Rodriguez's suicide, dedicated South African fans search to learn what happened to their hero.
ONLY THE YOUNG, by directors Jason Tippet and Elizabeth Mims, was nominated for an Outstanding Achievement in Nonfiction Feature filmmaking, and received additional nominations for outstanding achievement in direction and cinematography. Over one last summer of first loves and heartbreaks, friendship and self-made adventure, three teenagers find everything they knew transforming before their eyes. ONLY THE YOUNG is a staggeringly beautiful story of male teenage friendship, the complications of young love, and the moment life moves from the stability of childhood into an ever-changing adult world.
Also named for several nominations was 5 BROKEN CAMERAS, by Emad Burnat and Guy Davidi. Along with a nomination for Outstanding Achievement in Nonfiction Feature Filmmaking, the film earned a nod for its editing. This deeply personal, first-hand account of non-violent resistance was shot almost entirely by Palestinian farmer Emad Burnat in a West Bank village threatened by encroaching Israeli settlements. Structured around the violent destruction of a succession of Burnat's video cameras, the film follows one family's evolution over five years of village turmoil.
David France's HOW TO SURVIVE A PLAGUE, a documentation of the AIDS activism of the 1990s, along with Alison Klayman's AI WEIWEI: NEVER SORRY, a portrait of the dissident Chinese artist Ai Weiwei, also both earned several nominations.