DOC NYC Galas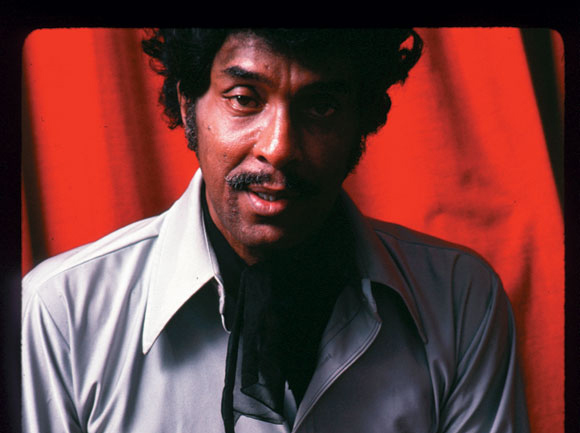 DOC NYC's Opening Night, Thursday, Nov. 8, will feature two films presented in separate screenings at the SVA Theater. One is the US premiere of ARTIFACT, directed by Bartholomew Cubbins and presented by Jared Leto in person, about his band Thirty Seconds to Mars' lawsuit battle against record label EMI. The other is the New York City premiere of VENUS AND SERENA, directed by Michelle Major and Maiken Baird, which gives viewers an intimate look at the lives of the tennis-conquering and reclusive Williams sisters. Both films had high-spirited screenings at the Toronto International Film Festival, where ARTIFACT won the People's Choice Documentary Award.
Four other galas will feature high-profile guests in person. The world premiere of CAN'T STAND LOSING YOU will be held Friday, Nov. 9, and will be presented by The Police guitarist Andy Summers. The film, directed by Andy Grieve, tracks the band's history and reunion tour from an insider's perspective. The US premiere of ICEBERG SLIM: PORTRAIT OF A PIMP, directed by Jorge Hinojosa, will be presented by producer Ice-T. The film uncovers the life of Iceberg Slim, a pimp-turned-author who chronicled life on the streets.
The US premiere of SING ME THE SONGS THAT SAY I LOVE YOU: A CONCERT FOR KATE MCGARRIGLE will be held Saturday, Nov. 10, and will be presented by singer-songwriter Rufus Wainwright. The film, directed by Liam Lunson, chronicles the Wainwright family's efforts to put on a show at New York City's Town Hall venue in memory of their mother. The US premiere of TURNING will be held Sunday, Nov. 11, and will be presented by musician Antony Hegarty. The film, directed by Charles Atlas, captures a concert with Antony and the Johnsons that celebrates 13 women whose personas are hard to define, much like Antony's.
As previously announced, DOC NYC's Closing Night, Thursday, Nov. 15, will feature THE CENTRAL PARK FIVE, directed by Ken Burns, Sarah Burns and David McMahon. The film is about the young men wrongfully convicted and imprisoned for the notorious Central Park rape case. All the directors and several members of the Central Park Five will be in attendance.
Tickets for all films will go on sale to the general public on Friday, Oct. 12.