Searching for Sugar Man: A Mystery Revealed in Detroit
This post was written by DOC NYC blogger Maggie Glass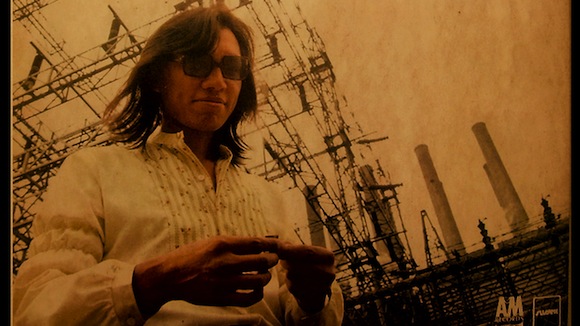 Director Malik Bendjelloul's SEARCHING FOR SUGAR MAN is about so many things–the power of music, the bizarre nature of fame, Detroit (and by extension, America)–that it is a difficult film to summarize. It also contains a healthy amount of mystery, so DOC NYC director Thom Powers's introduction to the film, other than to extol its virtues, was brief. As part of the Short List series, SEARCHING FOR SUGAR MAN was chosen by DOC NYC as one of the year's strongest documentaries, likely to be a contender for major upcoming awards.
The film centers around a talented Detroit-based folk singer, Rodriguez, who produces a few critically acclaimed albums in the 1970's, but is unable to find a following in the United States. After a few tours of Australia, he is dropped from his label and quietly drifts into obscurity. His records somehow make it to South Africa, where they are devoured among young people fed up with apartheid and the South African government.
In Rodriguez's lyricism and anti-establishment spirit, young South Africans find a musical inspiration and an ally. It becomes a well-known fact among South African fans that Rodriguez has died years before–although the cause (self-inflicted gunshot? lighting himself ablaze onstage?) remains the stuff of rumors. On a whim, a South African journalist takes on the mystery of Rodriguez's death. The trail leads him to Detroit, where he finds much more than he bargained for.
While the story would be captivating on its own merits, Camilla Skagerstrom's cinematography truly makes it glow. Whether we are zooming down a Cape Town highway at sunset or softly gliding across a snow-covered Detroit sidewalk, we are fortunate to see these places through her steady, honest eye. Eschewing the tendency to use Detroit as a site for ruins porn photography, she captures it simply as a city–or more precisely, a city that shaped a man who was at once an elusive musical legend, an advocate for the people, and a modern-day troubadour.
Maggie Glass is a New York-based writer and Senior Educator at Museum of the Moving Image.