Viewfinders: Honoring the Director's Vision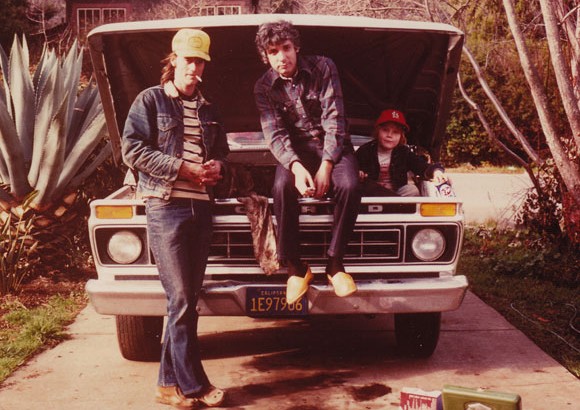 Is it possible for a documentary director to be an auteur? Give yourself some food for thought by checking out the Viewfinders competition section, which honors the distinct directorial visions of 10 films. Tickets for all films go on sale to the general public on Friday, Oct. 12.
SHENANDOAH, by director David Turnley, is a film about a small-town murder directed by a Pulitzer Prize-winning photographer. In A GIRL AND A GUN, director Catherine Czubek examines the relationship between women and gun culture.
In RAFEA: SOLAR MAMA, directors  Jehane Noujaim and Mona Eldaief follow an illiterate Jordanian woman who becomes a solar powered engineer. Director Brad  Bernstein profiles children's book illustrator Tomi Ungerer for his film FAR OUT ISN'T ENOUGH: THE TOMI UNGERER STORY.
Director Sophie Fiennes' 2006 film THE PERVERT'S GUIDE TO CINEMA gets a sequel of sorts, with her new film THE PERVERT'S GUIDE TO IDEOLOGY, which records frenetic philosopher and cultural critic Slavoy Zizek's unique take on the implications of popular cinema. In INFORMANT, director Jamie Meltzer profiles radical activist turned FBI informant Brandon Darby.
Directors Sara Lamm and Mary Wigmore trace the story of a group of women in a hippie caravan who taught themselves midwifery techniques in the 1970's in the film BIRTH STORY: INA MAY GASKIN & THE FARM MIDWIVES. In GYPSY DAVY, director Rachel Leah Jones follows the transformation of a blond Californian with Alabama roots into a Spanish Flamenco guitarist in Andalucian boots by interviewing the women with whom he shared his life.
In SHEPARD & DARK, filmmaker Treva Wurmfeld chronicles the unique and complex friendship between Pulitzer Prize–winning playwright and an Academy Award–nominated actor Sam Shepard and homebody Johnny Dark. And in SWEET DREAMS, directors Rob Fruchtman and Lisa Fruchtman follow the unlikely use of an ice cream shop as a salve on the wounds of Rwanda, a country once riven by ethnic violence.
The jury winner of the Viewfinders competition will receive a Digital Cinema Package (DCP) provided by Technicolor-PostWorks New York, offering comprehensive post services including data workflows, multi-format conform, color grading, duplication and digital cinema.