DOC NYC PRO Distribution Boot Camp
Join us June 28th!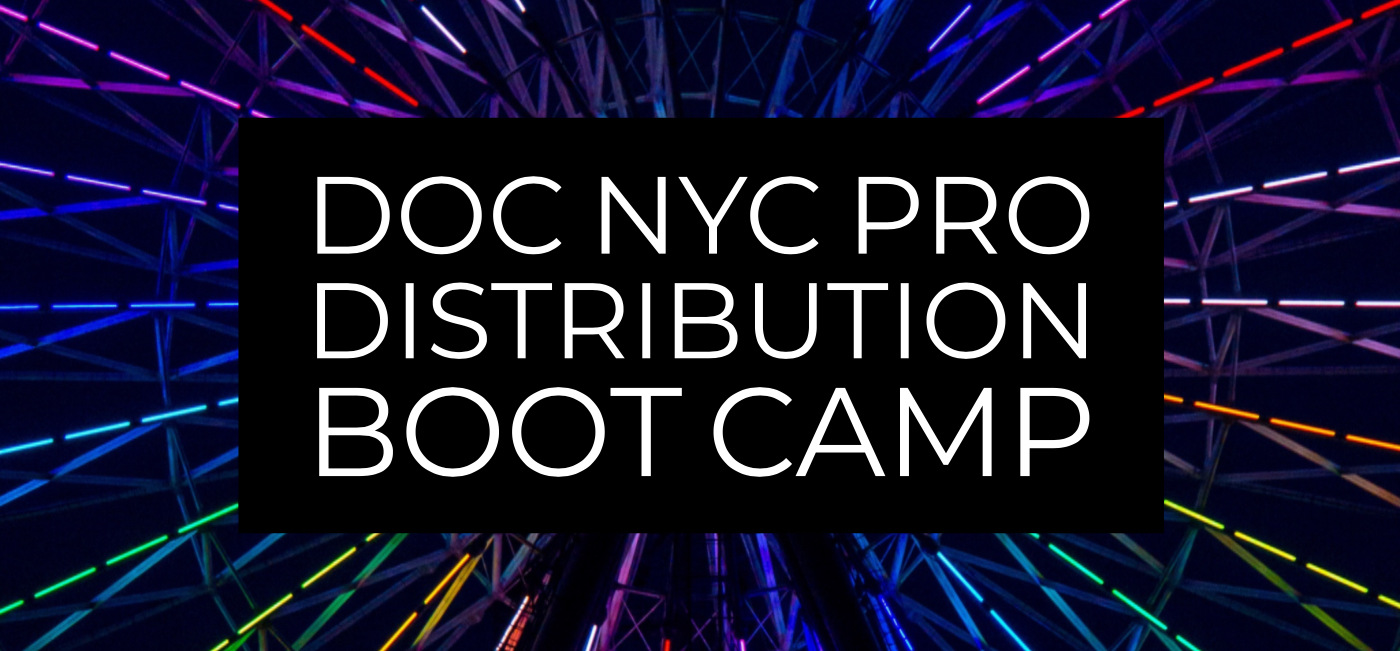 Spend the day with top professionals to share their insights on contracts, digital rights, self-distribution, and more.
Tickets are on sale for $85 for the full day (or $75 for IFC Center members, please enter your promo code to redeem). Seating is limited.
DOC NYC PRO Distribution Boot Camp Schedule
10:00 – 10:30am 

Keynote – Dan Cogan (Impact Partners)

will

bring us up to date on the state of documentary distribution today.
10:30 – 11:30am

 What I Wish I Knew Beforehand –

Hindsight is of course 20/20.

Amanda Lipitz (Step, Sundance award winner, Fox Searchlight), Lana Wilson (Emmy-winner After Tiller, The Departure) 

and other filmmakers illuminate the dos and don'ts regarding distribution, sharing what they learned the hard way to help you be better prepared at the outset.
12:30 – 1:30pm 

Lunch break
1:30 – 2:30pm 

Making the Most of Theatrical, TV, and Digital – 

Experts provide insight and discuss how to make the most of each distribution window.

Panelists include Richard Abramowitz (Abramorama), Justine Nagan (POV) and Jake Hanly (Gunpowder & Sky).
2:30 – 3:30pm

 Managing Digital Rights – Determining the ins and outs of your digital rights can be a formidable task. Nancy Wolff along with Andrew Tunnard from Cowan, DeBaets, Abrahams & Sheppard LLP break it all down for you.
3:30 – 4:00pm 

Coffee break
4:00 – 5:00pm

 Secrets of Self-Distribution – Gary Hustwit (Helvetica) and Jessica Edwards (Design Canada)

share the details of self-distributing their films and all that went into getting their work out to the world.
Tickets are on sale for $85 for the full day (or $75 for IFC Center members). Seating is limited. Order in advance!
Panelists: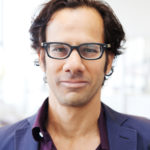 Dan Cogan is an Academy Award®-winning producer and the Executive Director and Co-Founder of Impact Partners, a fund and advisory service for investors and philanthropists who seek to promote social change through film. Since its inception in 2007, Impact Partners has been involved in the financing of over 90 films, including: Icarus, which won the 2018 Academy Award®  for Documentary Feature; Dina, which won the Grand Jury Prize at the 2017 Sundance Film Festival and was named Best Feature by the International Documentary Association; The Eagle Huntress, which was nominated for the BAFTA Award for Best Documentary; The Cove, which won the Academy Award® for Documentary Feature; How to Survive A Plague, which was nominated for the Academy Award® for Documentary Feature; The Queen of Versailles, which won the U.S. Directing Award at the 2012 Sundance Film Festival; and Hell and Back Again, which won the Documentary Grand Jury Prize and Cinematography Awards at the 2011 Sundance Film Festival and was nominated for the Academy Award® for Documentary Feature.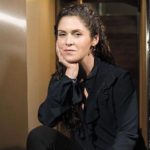 Amanda Lipitz's directorial debut and first feature-length documentary, STEP, premiered in competition at the 2017 Sundance Film Festival and won the Special Jury Award for Inspirational Filmmaking. Additionally, STEP was awarded the NAACP Image Award for Best Documentary, the African American Critics Choice Award for Best Documentary, the Lena Sharpe Award for Persistence of Vision at the Seattle International Film Festival and the Audience Award at the AFI Docs Festival. Known nationally for her films highlighting philanthropic organizations and their impact, Lipitz has made more than 30 shorts for organizations such as the Young Women's Leadership Network, Citymeals on Wheels, College Bound Initiative, The Tory Burch Foundation, Barnard College, Turnaround for Children, The Gateway School and many more.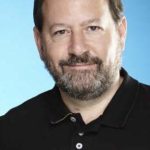 Josh Braun is the cofounder of Submarine Entertainment, a company that represents, produces, and develops feature films and documentaries including Winter's Bone (2010 Sundance Grand Jury Prize winner), Man on Wire (2009 Academy Award winner, Best Documentary), The Cove (2010 Academy Award winner, Best Documentary), Werner Herzog's Cave of Forgotten Dreams and Encounters at the End of the World, Joan Rivers: A Piece of Work, Winnebago Man, Spellbound, Supersize Me, and Food, Inc.. Variety listed Submarine Entertainment as one of the top film reps in the business.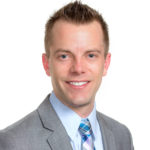 Adam Beasley primarily counsels clients in entertainment and intellectual property matters. His practice focuses on film and television, publishing, and music. In film and television, Adam advises a variety of scripted, reality and documentary productions in financing, production and distribution matters. Services include negotiating financing, rights acquisition, music licenses and talent deals; and advising on clearance and fair use issues; and negotiating distribution and foreign sales agreements ranging from "all rights deals" to complex digital and hybrid deals. Adam also provides packaging services for film and television productions.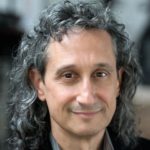 Richard Abramowitz 
is an innovative leader with more than 35 years of experience in the distribution and marketing of independent films. His company,
Abramorama
, takes a personalized, focused form of film marketing and distribution that bypasses traditional film studios and their methodology, providing valuable distribution alternatives to content makers and owners.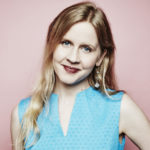 Justine Nagan is the Executive Director of American Documentary, Inc., and an Executive Producer on its two signature series, POV (PBS) and America Reframed (World Channel in partnership with WGBH). POV is the longest running independent documentary series on television. She is a strong believer in the important role of public media in a democracy; diversity and independent voices in popular culture and of documentary as a tool for civic dialogue, new thinking and social change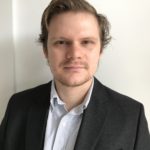 Jake Hanly is the VP, Acquisitions at Gunpowder & Sky, responsible for sourcing, evaluating and negotiating distribution agreements for Gunpowder's slate of theatrical releases, digital distribution and sales agency titles. He is also directly involved in the development of Gunpowder & Sky original productions and film financing initiatives. Prior to joining the acquisitions department, Jake ran the acquisitions department and worked in the sales group at FilmBuff. At FilmBuff, he has been integrally involved in the distribution, sales and marketing of titles such as The Little Hours (Sundance 2017), Hearts Beat Loud (Sundance 2018), Karyn Kusama's The Invitation, Vice Media's All This Mayhem, This Changes Everything (Toronto Film Festival), Spring (Toronto Film Festival), and The Russian Woodpecker (Sundance Grand Jury award winner, Independent Spirit Award nominee).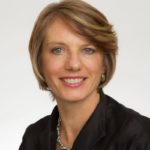 Nancy Wolff provides a unique legal service for multimedia companies of all sizes. Experienced in copyright, trademark and digital media law, Nancy offers full legal support to a wide range of traditional and digital media clients. Services include preparing all the necessary contracts and licensing agreements involved in the distribution or licensing of products and services in a multi-platform environment; offering branding, trademark and copyright protection strategy; reviewing content for potential legal issues; developing, negotiating and reviewing contracts or counseling clients on legal issues or business questions as they occur. Her achievements have earned her recognition as a Super Lawyer in Intellectual Property.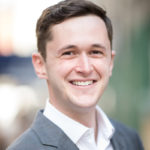 Andrew C. Tunnard is a transactional attorney in the firm's Entertainment practice group. Prior to joining CDAS, Andrew was at NBCUniversal, where he focused on entertainment and media transactions relating primarily to on-air talent, producers, directors, writers, and executives.  At NBCU, Andrew negotiated and drafted agreements for CNBC, LX-TV, MSNBC, NBC News, NBC Sports, and Telemundo, among others.  Andrew started his legal career at the law firm Skadden, Arps, Slate, Meagher & Flom LLP, where he was an associate in the Mergers and Acquisitions and Project Finance practice groups.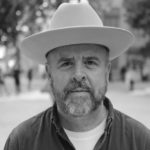 Gary Hustwit is an independent filmmaker and photographer based in New York. He has produced 13 feature documentaries, including the award-winning I Am Trying To Break Your Heart about the band Wilco; Oddsac, an experimental feature film by the band Animal Collective; and Mavis!, the HBO documentary about gospel/soul music legend Mavis Staples. Gary worked with punk label SST Records in the late-1980s, ran the independent book publishing house Incommunicado Press during the 1990s, was Vice President of the media website Salon.com in 2000, and started the indie DVD label Plexifilm in 2001.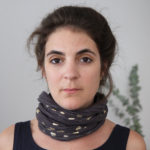 Jessica Edwards has a broad background in the film industry as a director, producer and publicist. Her first feature-length documentary, Mavis!, about soul music legend Mavis Staples and her family group The Staple Singers, premiered on HBO in 2016 and was awarded a Peabody for distinguished achievement in documentary filmmaking. Her award-winning debut short Seltzer Works premiered at SxSW and was broadcast on the PBS series POV in 2010. Her other documentaries including Tugs (2011), The Landfill (2012) and Slowerblack (2017) have screened at film festivals around the world including Sundance, SxSW, Hot Docs, Full Frame, IDFA and dozens of others.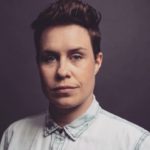 Elise McCave works at Kickstarter as Director of Narrative Film, responsible for working with filmmakers and organizations worldwide to bring film projects to life and build communities of support. She works to ensure the creative voices on Kickstarter come from all corners of the industry,  producing work that explores the form to the fullest. Elise joined Kickstarter in 2016 after many with Doc Society (formerly BRITDOC), a nonprofit working with documentary filmmakers based in London and New York, where she was Deputy Director and produced Good Pitch from its inception.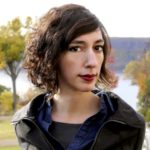 Lana Wilson is an Emmy Award-winning and two-time Spirit Award-nominated director, writer, and producer based in New York. Her most recent film, The Departure, called "A work of art" by the San Francisco Chronicle and "A genuinely spiritual experience" by The Washington Post, premiered at the Tribeca Film Festival in 2017 and was nominated for the Independent Spirit Award for Best Documentary. The Departure opened theatrically at New York's Metrograph, followed by a release in over 30 US cities. It was nationally broadcast on PBS early this year. Wilson's first film, After Tiller, premiered at Sundance in 2013 and won an Emmy Award for Best Documentary. It was also nominated for an Independent Spirit Award, four Cinema Eye Honors, and the Ridenhour Prize. After Tiller was theatrically released in 50 US cities by Oscilloscope and nationally broadcast on POV.