40 Under 40 celebrates emerging talent in the documentary world, including directors, producers, cinematographers, and editors. This program is co-presented by HBO Documentary Films.
For its fifth year, the 40 Under 40 list shines a spotlight on emerging documentary talent. Past honorees who are returning to the festival with new works in 2022 include filmmakers Isabel Castro (Mija), Sara Dosa (Fire of Love), Rebeca Huntt (Beba), Reid Davenport (I Didn't See You There), Alan Hicks (My Sister Liv), and Maxim Pozdorovkin (The Conspiracy); producers Joe Bender (The Conspiracy), Tabs Breese (Mija), Shane Boris (Fire of Love and Navalny), and Rob Hatch-Miller (The Elephant 6 Recording Co.); executive producer Lauren Haber (Aftershock, Mija and The Return of Tanya Tucker – Featuring Brandi Carlile); editor Erin Casper (Fire of Love) and supervising sound editor Zach Selvers (The End of the World). 
The 40 Under 40 selection process begins with an open call for applications from filmmakers based in the U.S. and Canada. The final list of honorees was chosen by a selection committee that included DOC NYC staff, industry decision-makers and program alumni. In addition to directors, the list encompasses talent working in producing, editing, cinematography, and other creative roles. The 2022 class was honored during the November festival at a private cocktail reception.
Class of 2022: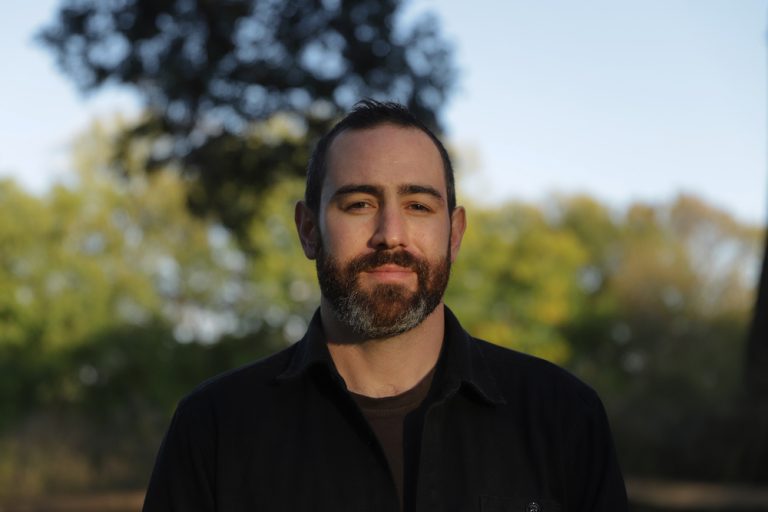 Emmett Adler
Emmett Adler is an award-winning documentary editor. In 2022, he made his directorial debut with End of the Line, a feature documentary that premiered at DOC NYC and is available on Apple TV, Amazon Prime and more. Additionally, Emmett leads the Chicago chapter of the Video Consortium, a global nonprofit that supports nonfiction filmmakers.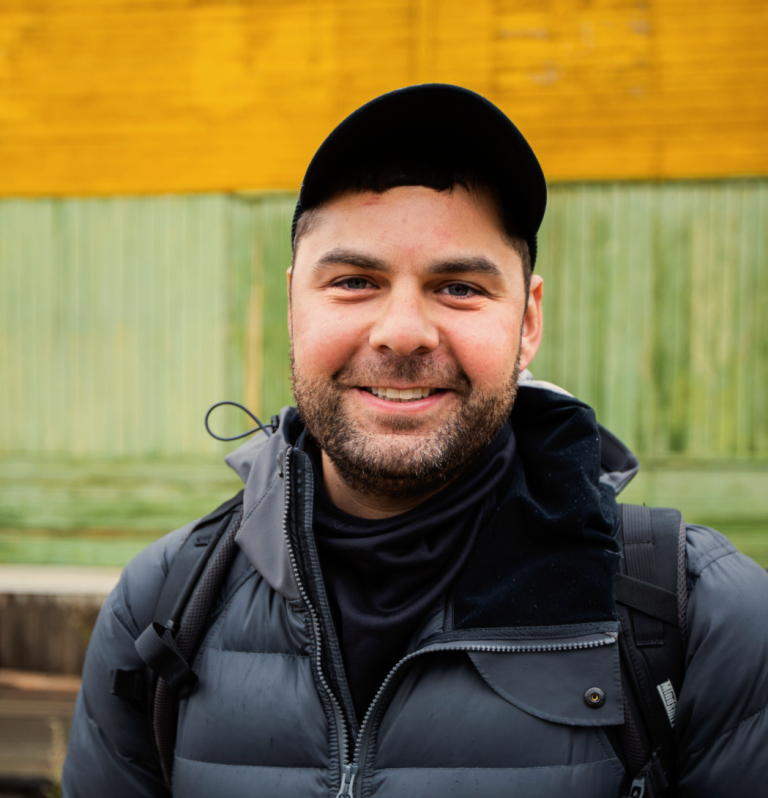 David Alvarado
David Alvarado is a documentary director focusing on science, technology and human rights. He co-founded Structure Films, where he directed feature films including The Immortalists (2014),  Bill Nye: Science Guy (2017), Blood Sugar Rising (2020) and We Are As Gods (2022), among other shorts and series. His new project is about a legendary Chicano playwright and filmmaker, Luis Valdez.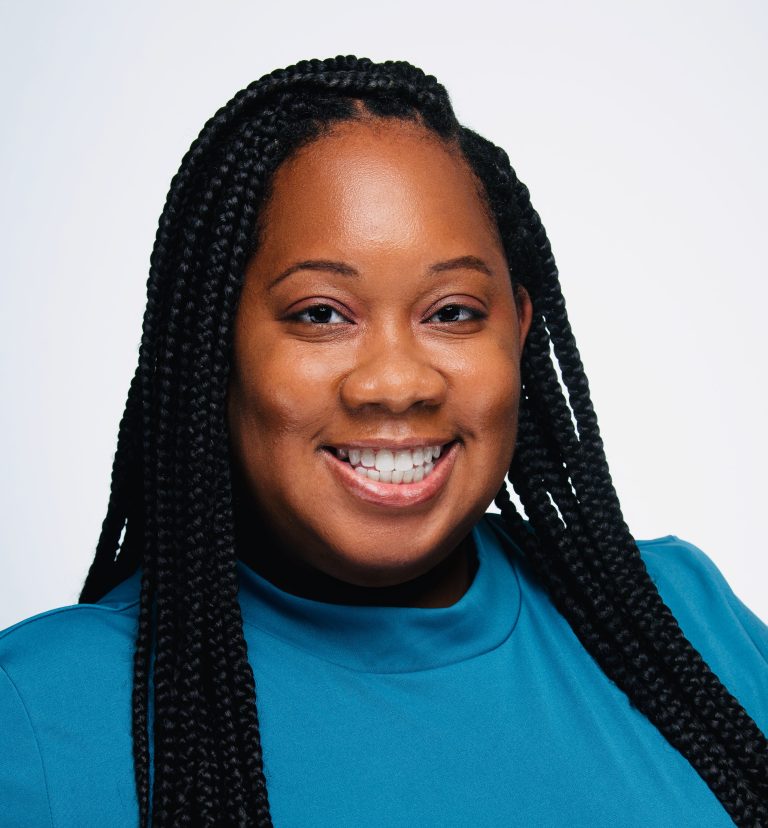 Cora Atkinson
Cora Atkinson is an award-winning producer and filmmaker. She recently co-produced the Oscar winning film Summer of Soul. She is also the Supervising Producer at Words + Pictures overseeing and producing documentaries. Her recent credits include Carol and Johnny (Tribeca), Jeanette Lee Vs. (ESPN) and American Son (ESPN). Cora has also produced shorts, features, and series for RadicalMedia and VICELAND.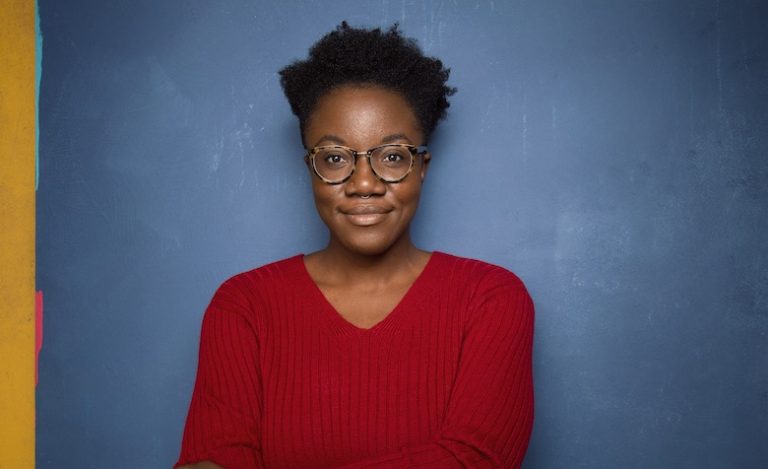 Oluwaseun Babalola
Oluwaseun Babalola is an Emmy-nominated filmmaker and television producer. Recent work includes Frederick Douglass: In Five Speeches (HBO), which recounts the activist's life through impactful oration. Oluwaseun is also the founder of KOSINIMA, Inc., a nonprofit with initiatives such as: "ṢOJU," a platform that celebrates African youth culture via documentary film/photography, and "KOSINIMA Short Film Grant" for Black femme filmmakers.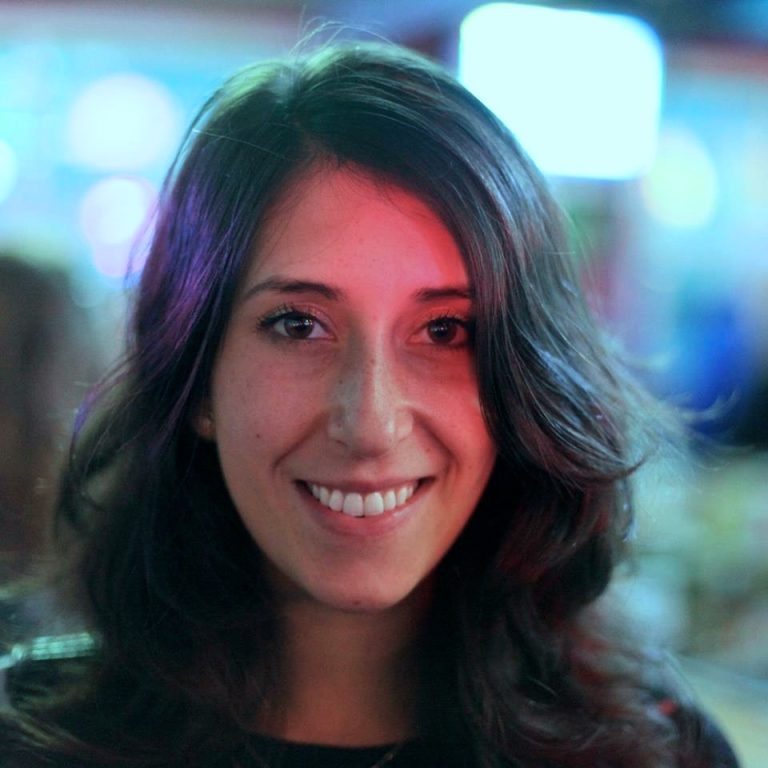 Rita Baghdadi
Rita Baghdadi is an award-winning documentary filmmaker known for the intimacy of her bold, character-driven films. Her latest feature, Sirens, premiered at the 2022 Sundance Film Festival and was awarded the Grand Jury Prize at Outfest. Rita's work has been supported by Sundance, Tribeca, Netflix, HBO, Canon, Film Independent and the International Documentary Association. She is co-founder of Lady & Bird Films.
Giselle Bailey
Giselle Bailey is a director of Jamaican descent whose work blends documentary, narrative and contemporary art to create content that is explosively visual and metaphorical. Giselle is a 2022 Concordia Fellow currently directing HBO docuseries Seen & Heard. Her directorial portfolio includes interstitials for Hulu docuseries Hair Tales (2022) and HBO documentary feature The Legend of the Underground (2021).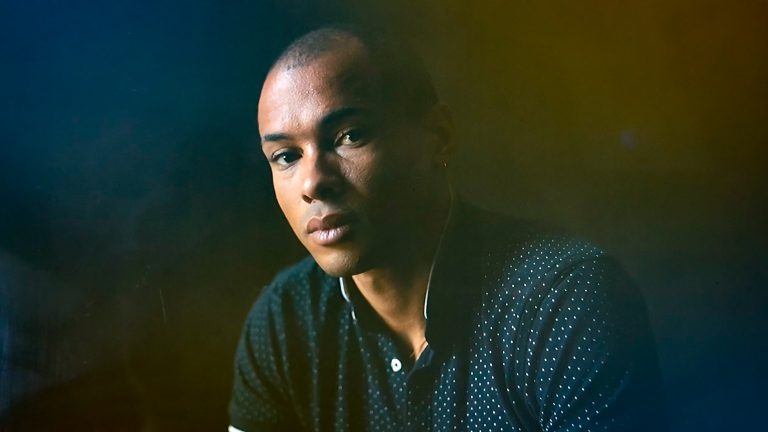 Stephen Bailey
Stephen Bailey is a Jamaican-American director and cinematographer exploring the strength of the human spirit and stories that form our identities. Most recently, he directed on the Peacock series Shadowland. His work as a director of photography includes HBO feature documentary Legend of the Underground, Netflix hybrid series The G Word, and HBOSport Emmy-nominated series Level Playing Field.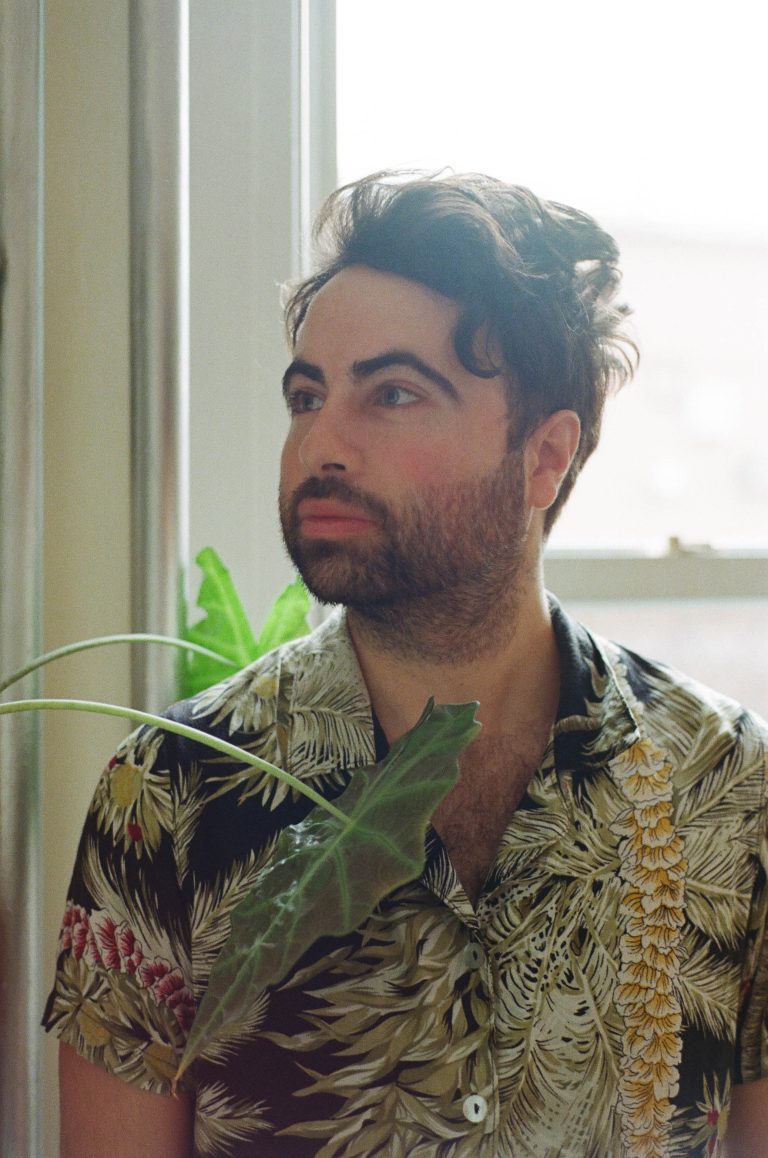 Anthony Banua-Simon
Anthony Banua-Simon is an award-winning filmmaker and editor based in New York City. His debut feature, Cane Fire, was a selection of the 2020 Hot Docs International Film Festival as well as the 2021 MoMA Doc Fortnight and is being distributed by Cinema Guild. He's featured in The New York Times, Jacobin, BOMB and Filmmaker.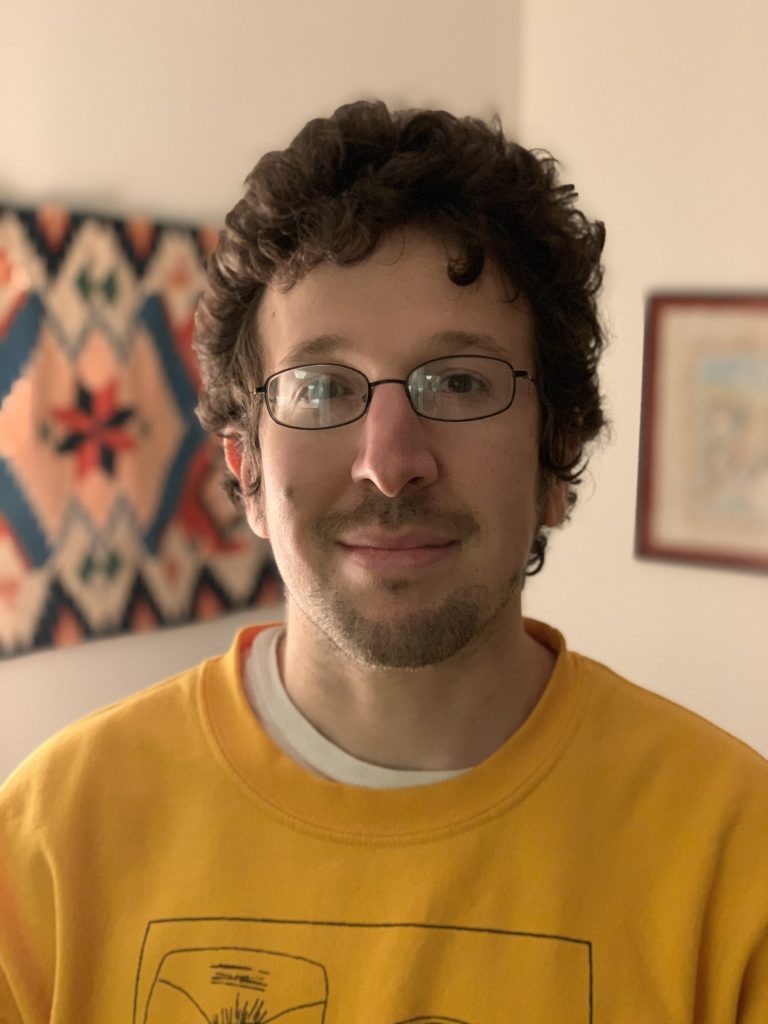 Brian Becker
Brian Becker is a filmmaker and producer who makes archival documentaries that highlight forgotten narratives of American culture. He is currently directing his first feature on Y2K for HBO and most recently served as archival producer on Free Chol Soo Lee and MLK/FBI. He received the 2021 Points North Fellowship and is an Impact Partners Producers Fellow.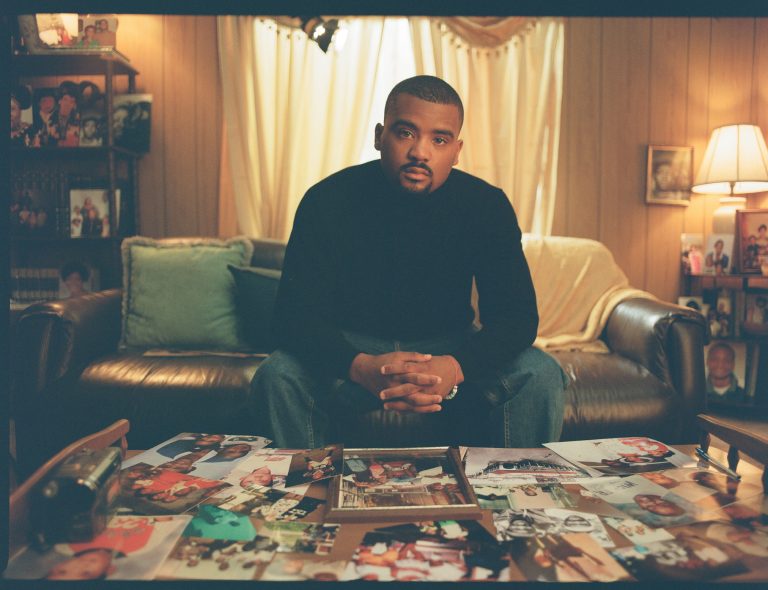 Edward Buckles, Jr.
Edward Buckles' nonlinear path to filmmaking has birthed a brand of visual storytelling: an aesthetically beautiful marriage between fine art and guerilla style documentation. His debut documentary, Katrina Babies, is currently on HBO Max and has recently won two awards at Tribeca Festival, including its inaugural Human/Nature Award and The Albert Maysles Award for Best New Documentary Director.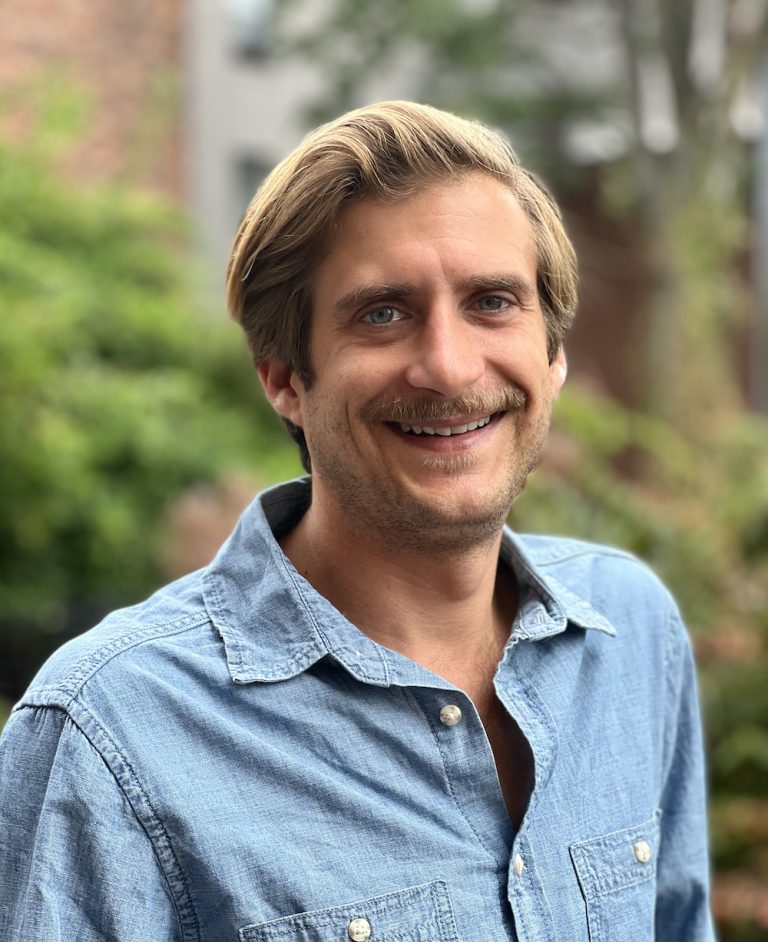 Nick Canfield
Nick Canfield is a New York City-based director and cinematographer. He got his start working alongside legendary documentary filmmaker Albert Maysles, where he developed an intimate observational style. His camera-work can be seen in documentaries such as Iris, Born to Fly, In Transit and Making a Murderer. His first feature, The Reverend, won the DOC NYC 2021 Audience Award.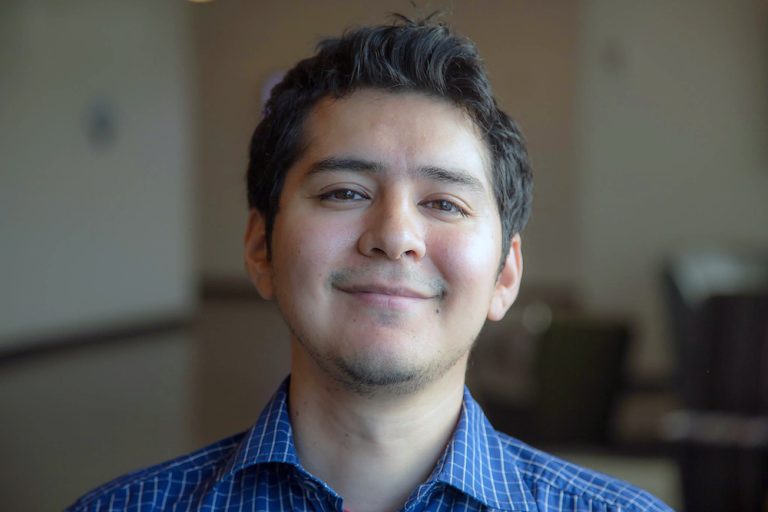 Daniel Chávez-Ontiveros
Daniel Chávez-Ontiveros is an award-winning Mexican filmmaker living in the California Bay Area. He edited 499 and Sansón And Me, directed by Rodrigo Reyes. These films have won awards in Tribeca, HotDocs and Sheffield Doc Fest. He is a fellow of the 2022 Karen Schmeer Film Editing Fellowship. He is currently editing the film Unseen, directed by Set Hernandez Rongkilyo.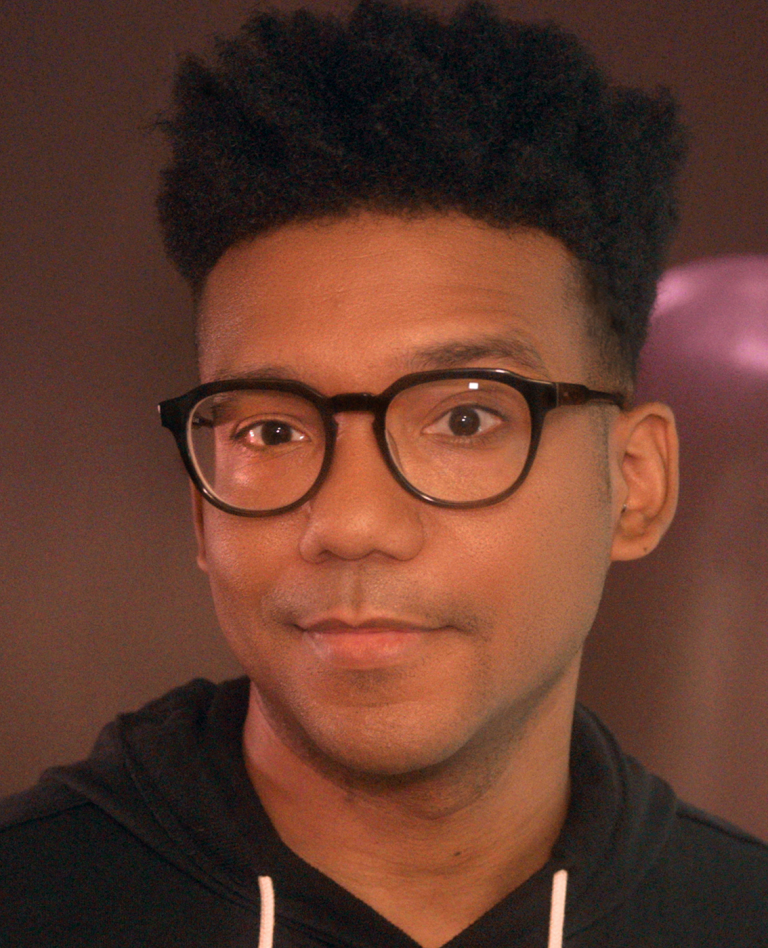 Alex Clark
Alex Clark is a Brooklyn-based filmmaker, editor and producer for PBS NOVA. He recently co-produced NOVA's first cryptocurrency film, Crypto Decoded, premiering 2022. He has developed, hosted and produced series for The Root, NowThis, and Vox's Emmy-nominated Glad You Asked. Alex is adjunct professor at Columbia University's Graduate School of Journalism and Director of Community for New York's Video Consortium chapter.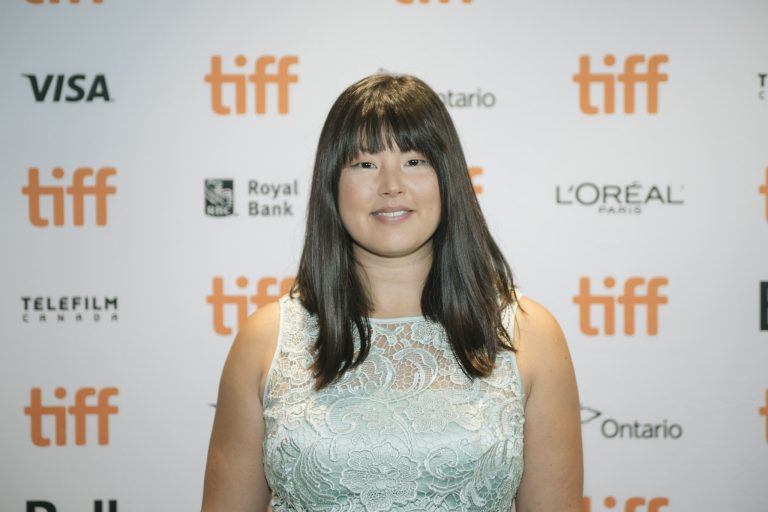 Nicole Docta
Nicole Docta is an award-winning filmmaker who's focused her career on socially impactful projects producing Emmy Award-winning Belly of the Beast and duPont Award-winner Through the Night. She's a Special Initiatives Producer at Firelight Media and is developing Adopting, a feature documentary illustrating the transnational, transracial adoption process through the lens that all adoptions start with a trauma.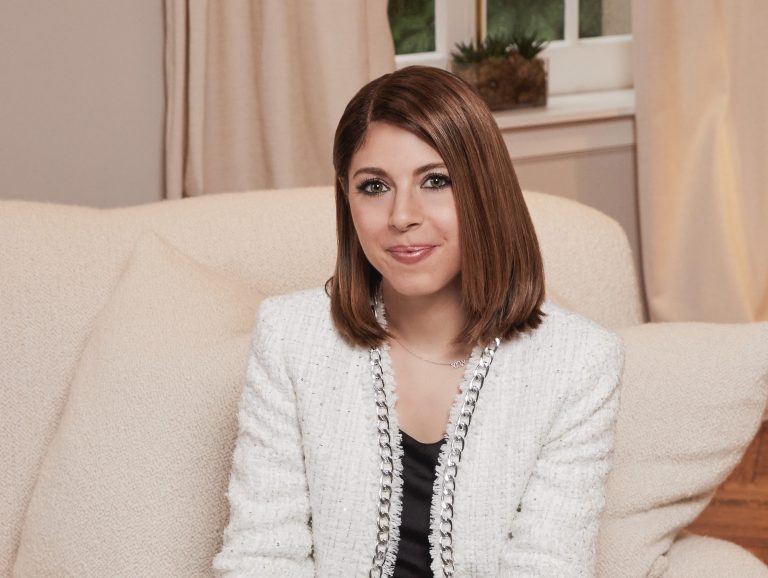 Paula Eiselt
Paula Eiselt is an award-winning independent feature-film filmmaker, producer, and activist known for her journalistic rigor in telling timely and intelligent cinematic stories led by strong-willed characters. She is most notably known for her two award-winning documentary features, 2018's 93Queen (POV/ITVS, HBO Max) and 2022's Sundance Impact Award-winner, Aftershock (HULU, Disney+).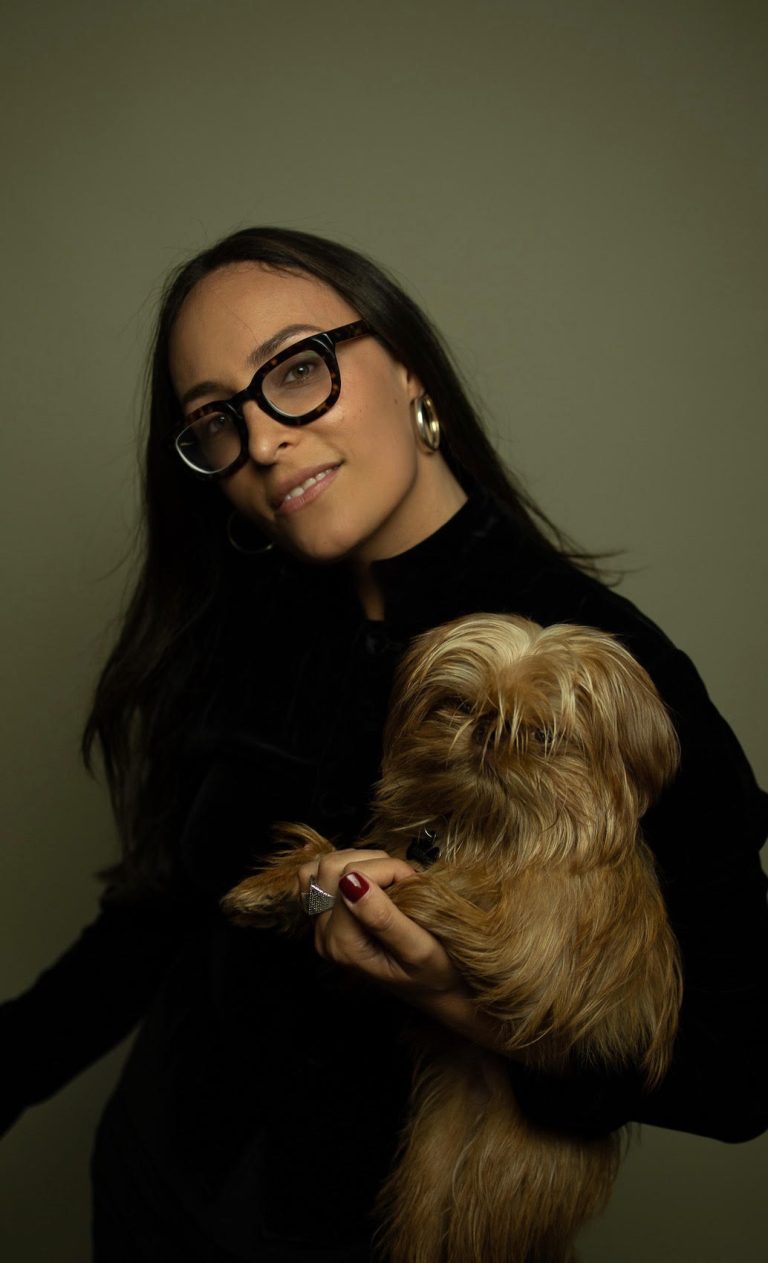 Janah Elise
Janah is a Nuyorican documentary director and editor from the Bronx, NY. Her editorial work has premiered at DOC NYC, Cannes, Berlinale, Sundance, SXSW, Tribeca and New York film festivals, among others. Her directorial debut, Melting Snow, premiered on the Criterion Collection in May 2022. She is currently working on her debut feature, We Believe!.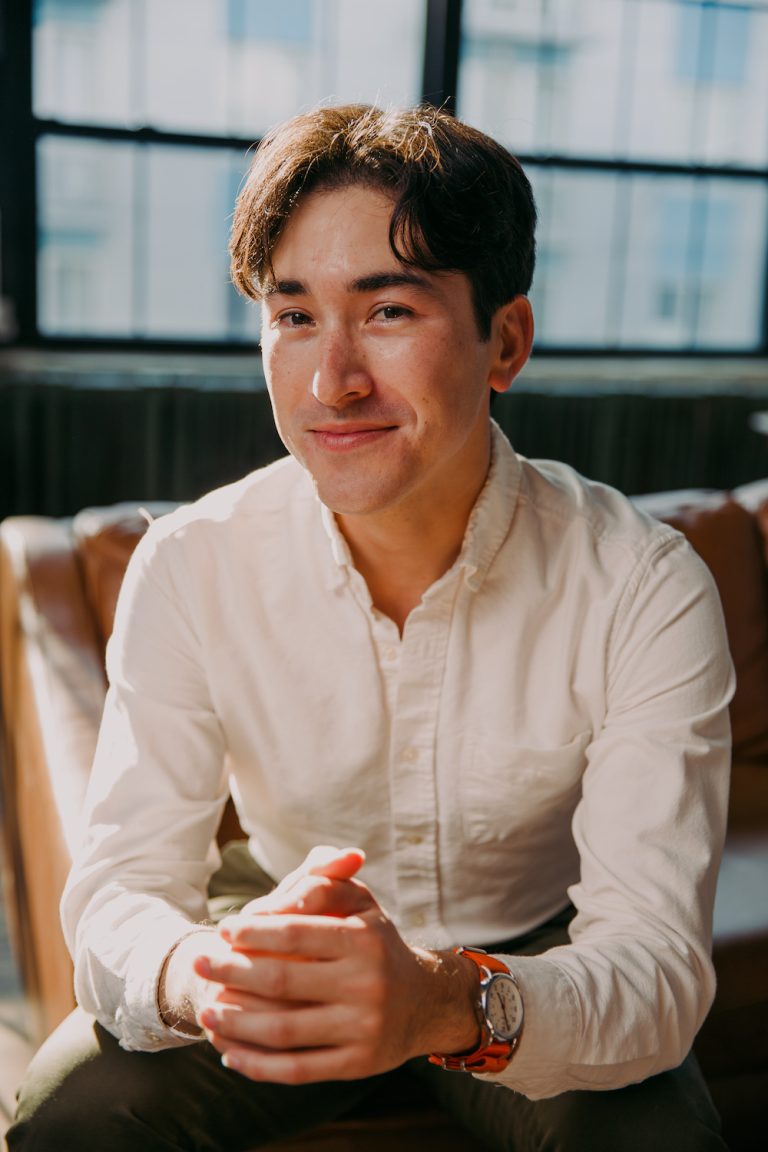 Daniel Garber
Daniel Garber is a Brooklyn-based filmmaker with work spanning documentary, fiction and experimental practices. Primarily an editor, his work includes Some Kind of Heaven, The Reagan Show and How to Blow Up a Pipeline. He was one of Filmmaker Magazine's 25 New Faces and a Cinema Eye Honors nominee. He is currently working on Lance Oppenheim's next feature documentary.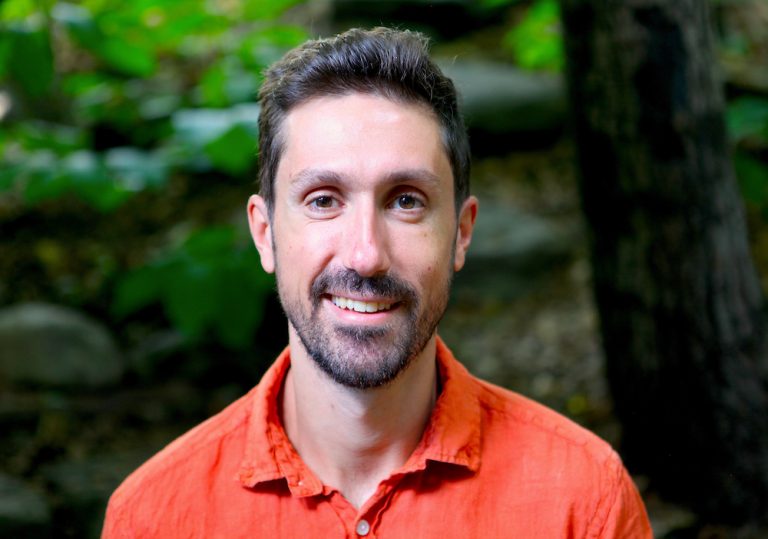 Tony Hale
Tony Hale is an Emmy-winning documentary editor. His first feature, A Will for the Woods, won two awards at Full Frame and aired nationally on PBS. Recently, Tony won an Emmy for The Story of Plastic (Discovery) and a Jackson Wild award for YOUTH v GOV (Netflix). Short work includes pieces for NYT Op-Docs, The New Yorker, and mission-driven organizations.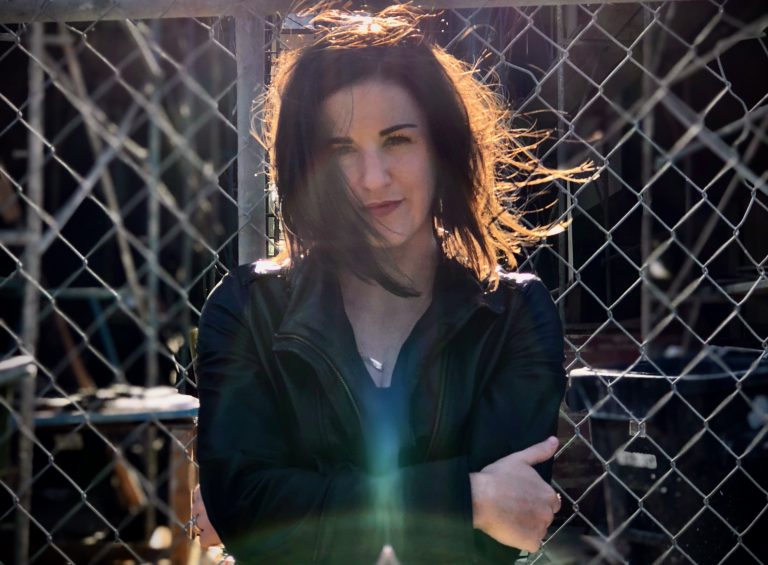 Cassidy Hartmann
Cassidy Hartmann is an Emmy-winning documentary producer and writer, and a partner at White Horse Pictures in Los Angeles. She produced and co-wrote the Oscar-shortlisted, Emmy-winning documentary The Apollo (Tribeca, HBO), directed by Roger Ross Williams. She's currently producing and co-writing a documentary about the ventriloquist Shari Lewis and her puppet, Lamb Chop, directed by Lisa D'Apolito, among other projects.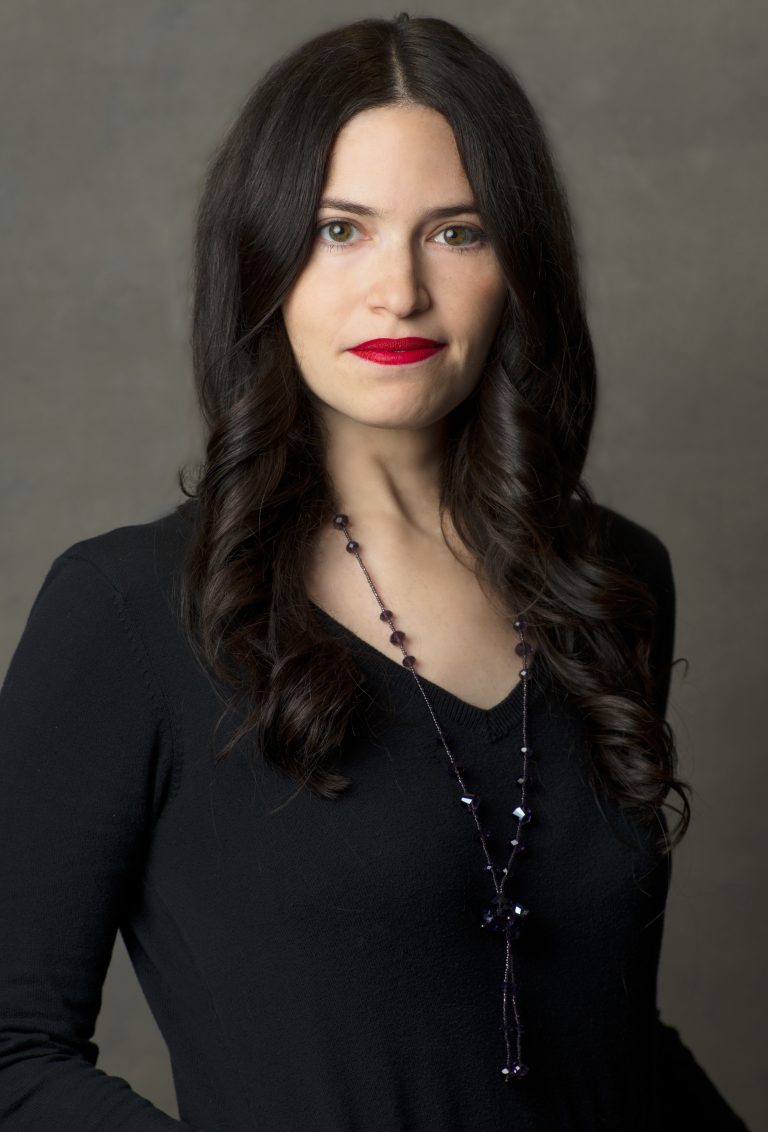 Lisa Hurwitz
Director/Producer of The Automat (Telluride 2021, DOC NYC 2021), Lisa self-distributed the film through her production turned distribution company A Slice of Pie Productions. It grossed $250k in U.S. box office, played 5 months in NYC, is nominated for 4 Critics Choice Awards, and is the most successful theatrically self-distributed US documentary since before Covid.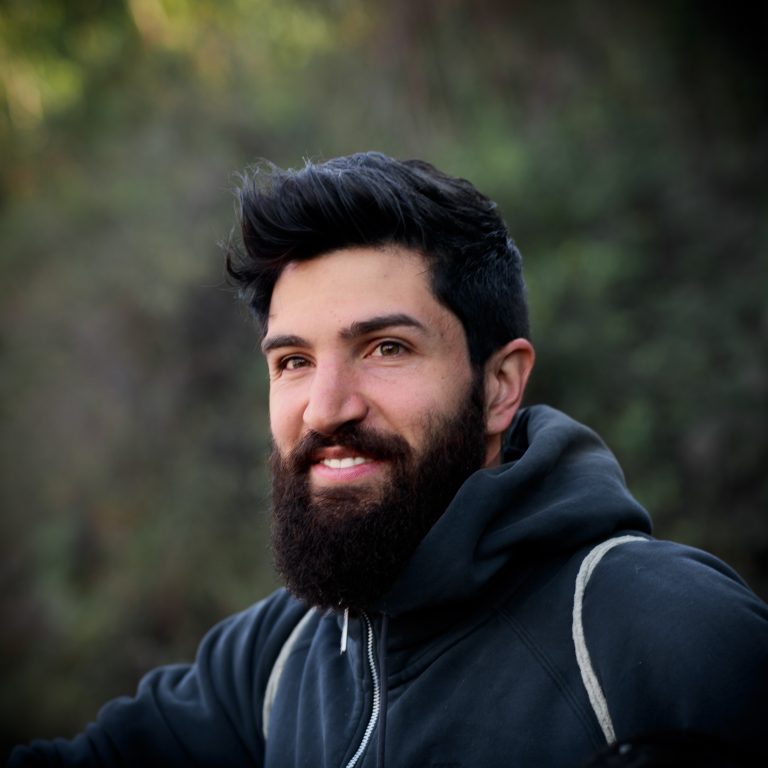 Zach Ingrasci
Zach is a Los Angeles based director and the co-founder of Optimist. His recent films include The Undocumented Lawyer (Tribeca 2020, HBO) and Five Years North (Grand Jury award DOCNYC 2020, Finalist duPont-Columbia Awards, PBS). Zach just completed a feature documentary with XTR called This Is Not Financial Advice—a character driven exploration of the psychology of money and investing.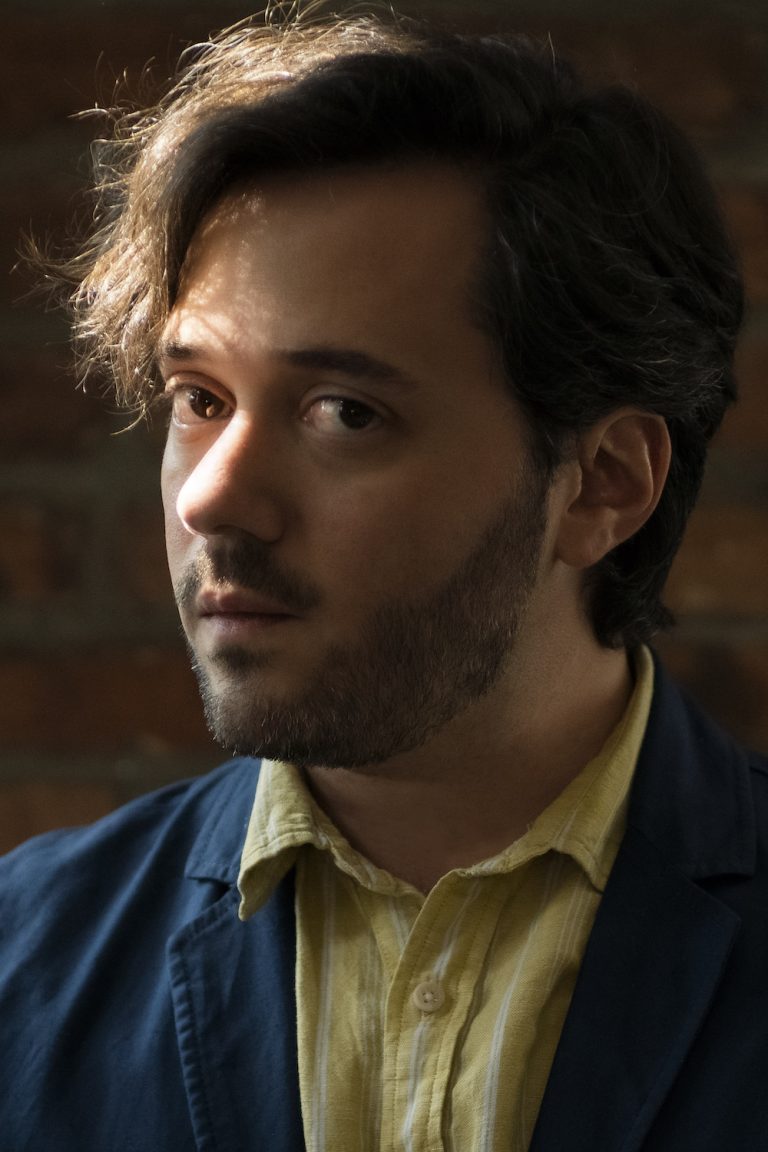 Robert Kolodny
Robert Kolodny is a director and cinematographer based in New York. He was Director of Photography on Netflix's Procession, which was shortlisted for the 94th Academy Awards and earned him an Emmy nomination. He's contributed cinematography to films by Robert Greene, Laura Poitras, Alex Ross Perry, Cecilia Vicuña and the Safdie Brothers. He teaches film at the School of Visual Arts.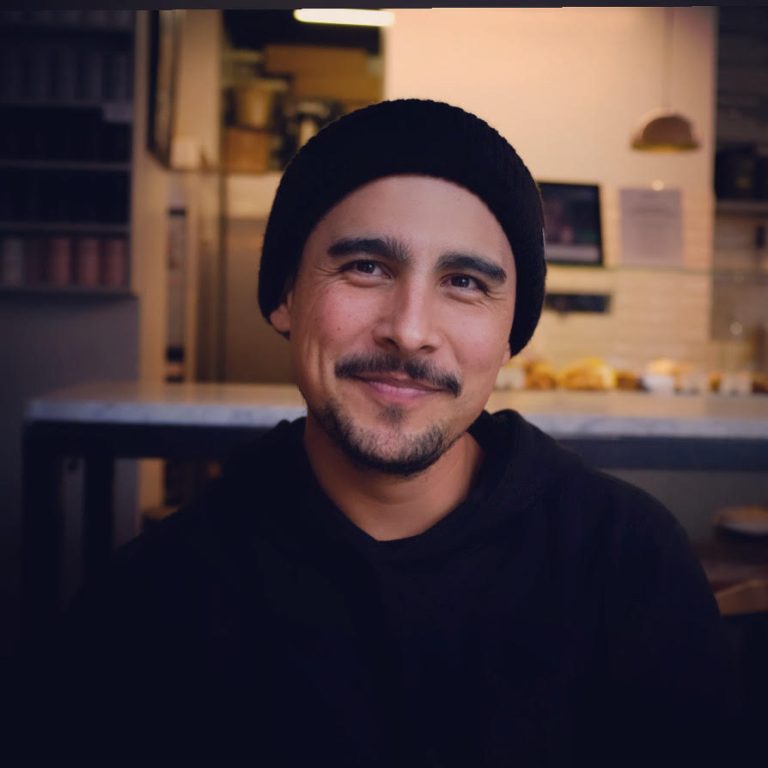 Robert A. Martinez
Robert A. Martinez is a Mexican-American documentary editor whose work includes the Emmy-nominated Lucy and Desi (Sundance 2022, Amazon) and the ACE Eddie and Emmy-nominated The Bee Gees: How Can You Mend A Broken Heart (HBO). A graduate of California State Northridge, Robert grew up in Rialto, CA and currently resides in Inglewood, CA.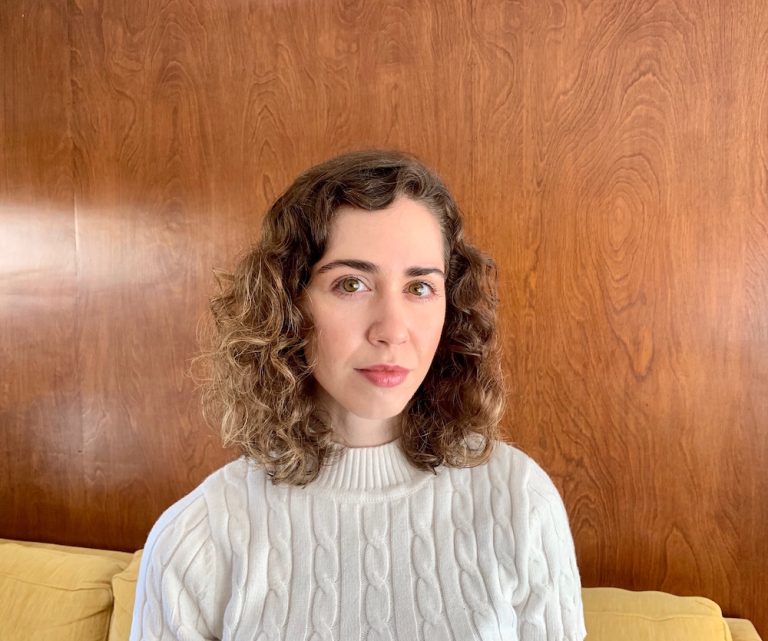 Emma D. Miller
Emma D. Miller produced Iliana Sosa's SXSW award-winning What We Leave Behind (ARRAY Releasing / Netflix). She's currently producing Elizabeth Lo's Untitled Mistress Dispeller Project. Past work includes Sundance winner Unrest (Independent Lens / Netflix), Oscar-nominated Knife Skills (The New Yorker), and Showtime's Couples Therapy. She was previously development executive at Concordia Studio and programming manager at Full Frame Documentary Film Festival.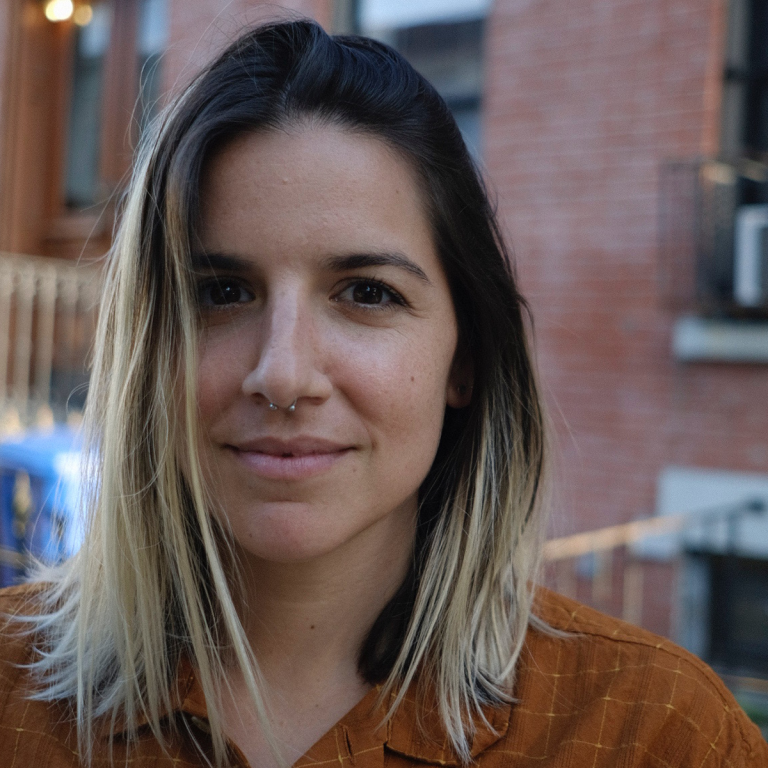 Ashley Moradipour
Ashley is a Brooklyn-based documentary film editor. After working in production at the start of her career, she began pursuing post-production in 2017. She's assistant edited features including This is Paris and Queen of Hearts: Audrey Flack and recently landed her first feature editor role on the HBO documentary Endangered (Tribeca 2022).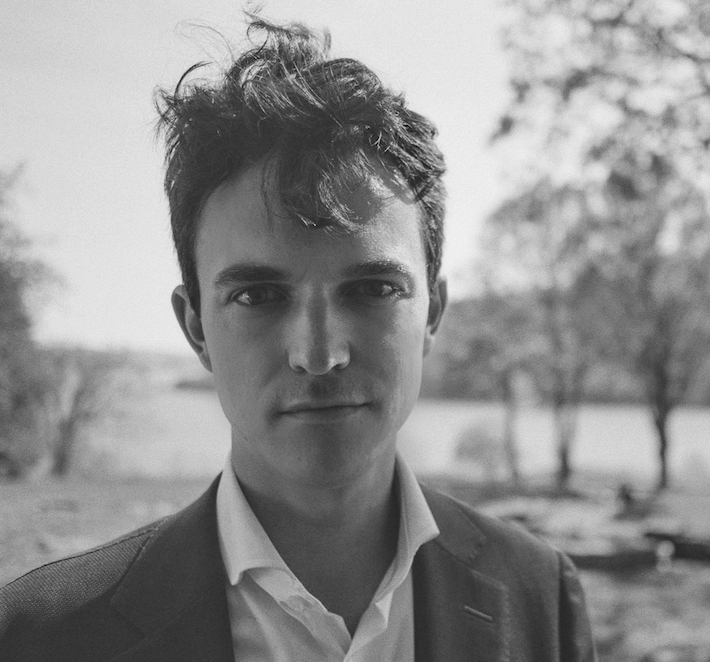 Igor Myakotin
Igor Myakotin is an Emmy-nominated BAFTA-winning filmmaker who co-produced feature-length documentary Welcome to Chechnya. He is a 2022 Sundance Producing Fellow with a feature-length documentary, Queendom, set to release in 2023. Igor believes that cinema is not a way to escape reality but a way to embrace it with all its peculiarities and its darkness.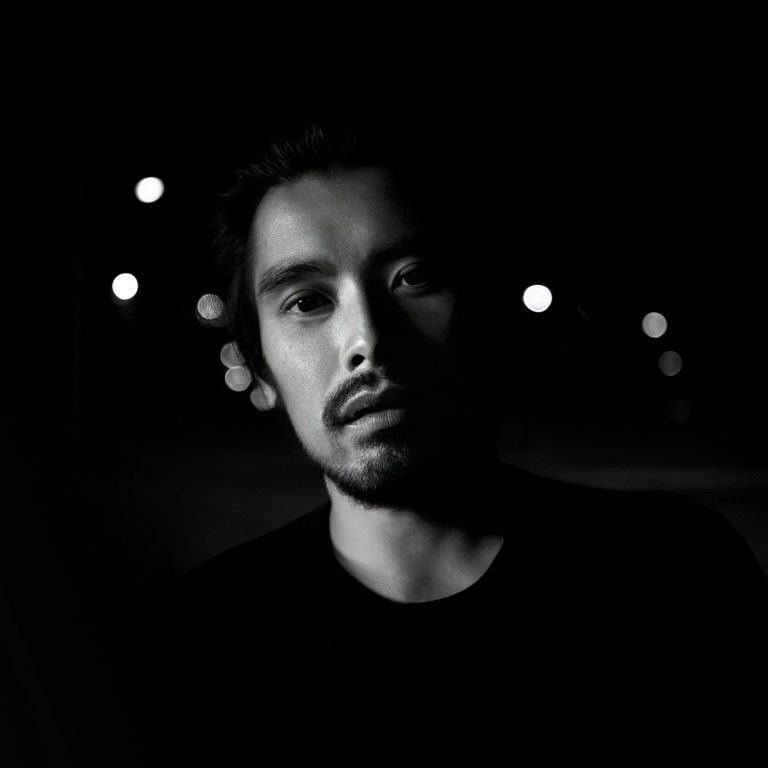 Bao Nguyen
Bao is an Emmy-nominated filmmaker based in Los Angeles and Saigon. His first film, Live from New York!, opened the 2015 Tribeca Film Festival. In 2020, his next film, Be Water, premiered in competition at Sundance and was invited to SXSW, Cannes, Telluride, and Hot Docs. He earned his BA at NYU and his MFA at the School of Visual Arts.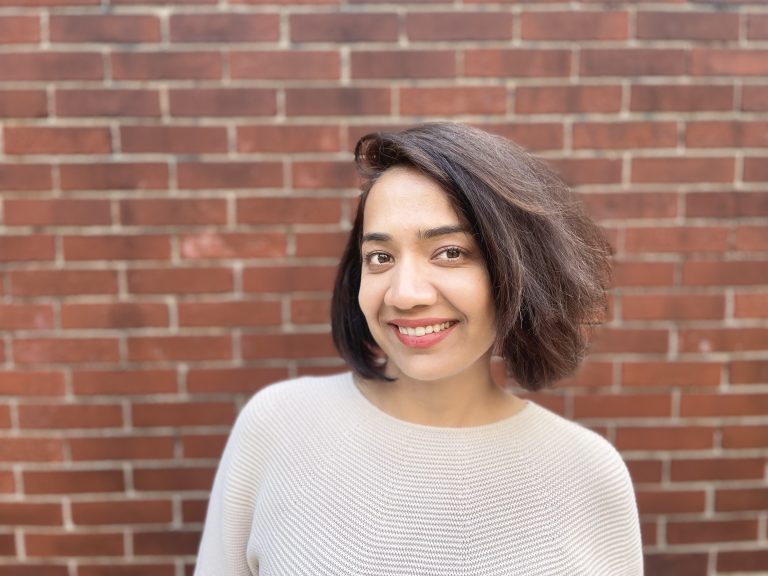 Avantika Nimbalker
Avantika Nimbalker is a production sound mixer and sound designer working in documentaries and fiction films. Her credits include Webby-award winner Chasing Cosby, First Move (DOC NYC) and Fierce, Funny & Fly. Avantika was the lead production sound mixer for feature narrative Allswell (Tribeca) and A Period Piece (SXSW). Born and raised in India, she is currently based out of Philadelphia.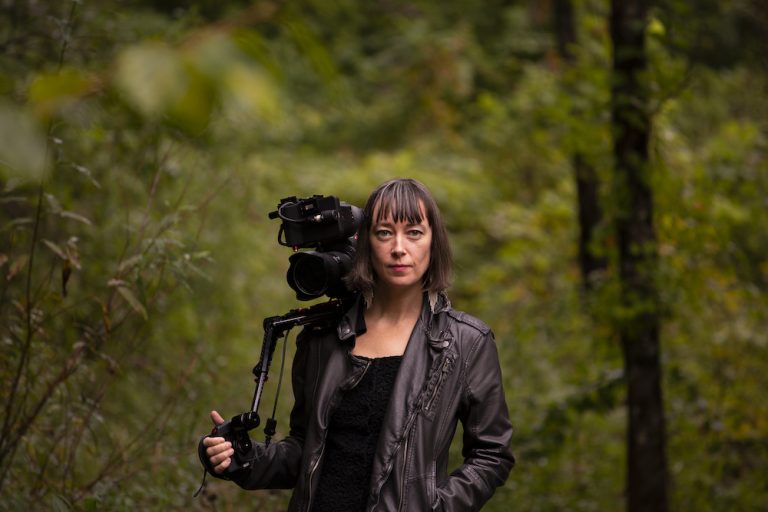 Willow O'Feral
Willow O'Feral is an award-winning filmmaker and co-founder of Haptic Pictures. Her documentary Sisters Rising premiered at Big Sky and broadcast on America ReFramed PBS. Her first documentary Break The Silence: Reproductive & Sexual Health Storieswas collaboratively created using a reproductive justice praxis. Willow lives in Vermont and is a proud member of New Day Films and the Film Fatales.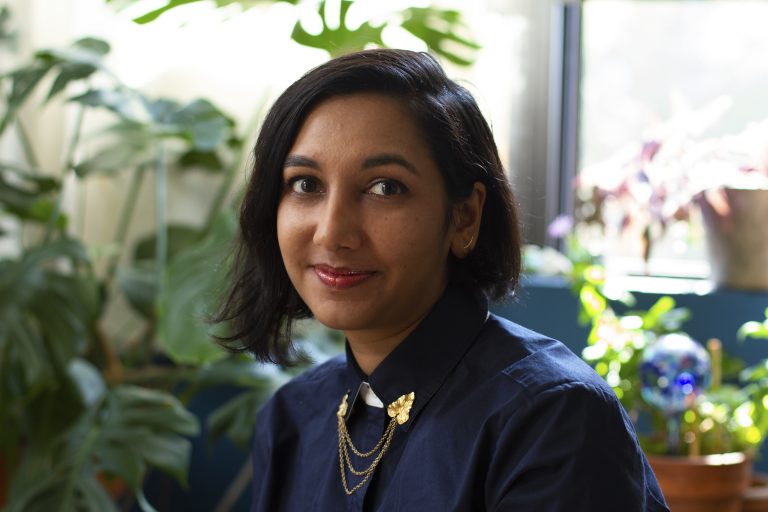 Sunita Prasad
Sunita Prasad is a New York City-based filmmaker and video artist. Films she has edited have won major festival awards, been nominated for multiple Emmys, and met audiences at Sundance, SXSW, Tribeca and DOC NYC. Her video art has been exhibited at venues from the Palais de Tokyo in Paris to Centre Clark in Montreal.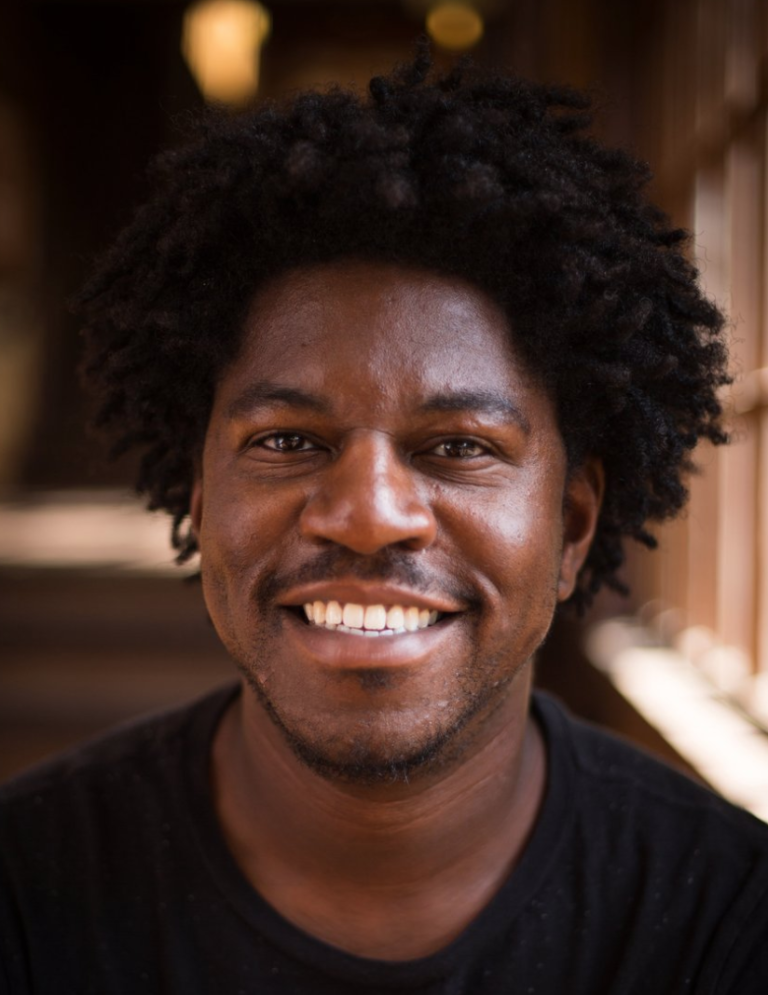 Serginho Roosblad
Serginho Roosblad is an Emmy Award-winning documentary filmmaker, journalist and photographer, who is part of the Associated Press' Global Investigations team. He's a producer of Exposing Muybridge, a film about motion-picture pioneer Eadweard Muybridge, which premiered at DOC NYC 2021. Serginho is currently based in the San Francisco Bay Area but hails from Amsterdam, with roots in the Caribbean.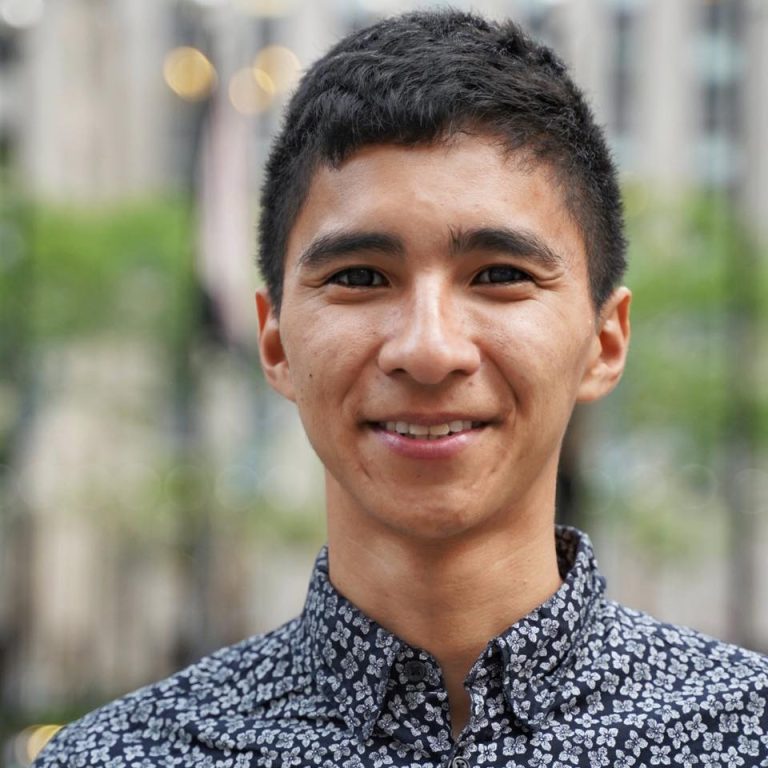 David Siev
Midwest-born and raised, David is a first-generation Cambodian-Mexican-American filmmaker. Prior to directing his SXSW award-winning feature debut, Bad Axe,  David attended the University of Michigan film school. He spent his early career embracing the versatility of guerilla filmmaking, working on various projects under director Jeff Tremaine. David now lives in New York City and is focused on developing narrative and documentary projects.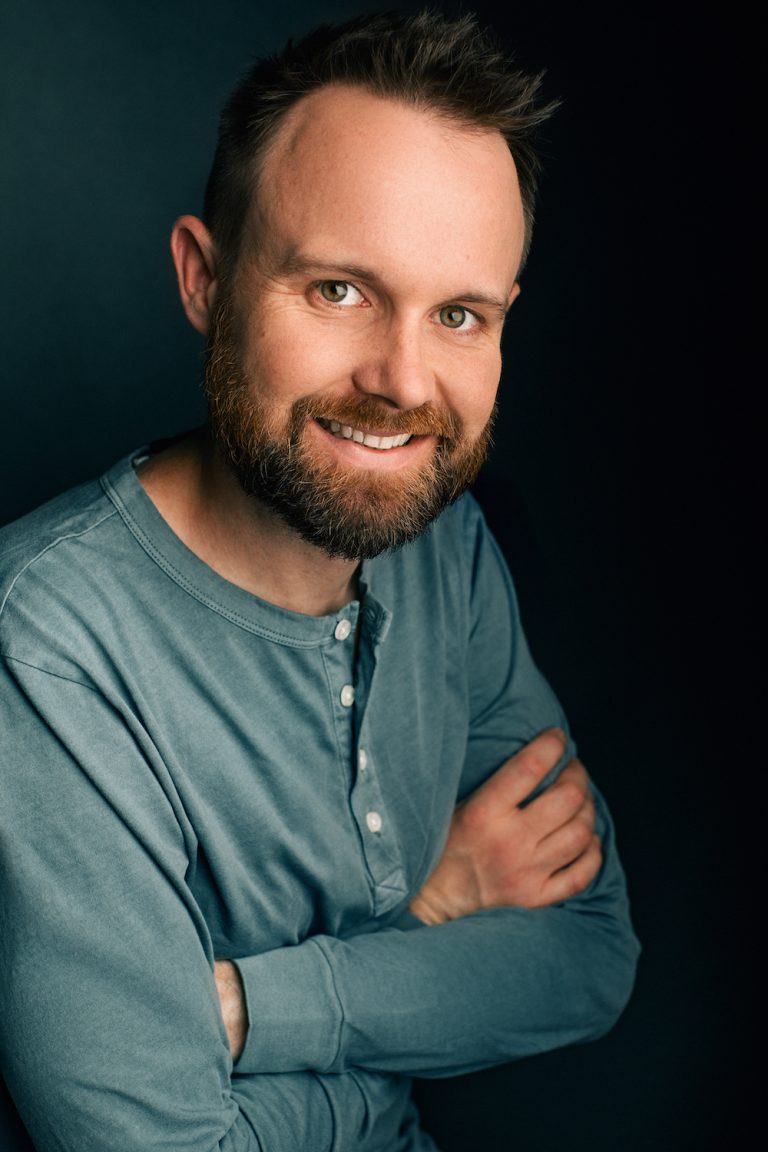 Trevor Smith
This Machine's EVP Trevor Smith's producing credits include Billie Eilish: The World's A Little Blurry (AppleTV+), BELUSHI (Showtime), The World According to Dick Cheney (Showtime), "Supreme Models" (YouTube Black Voices Fund) and "Dear…" (AppleTV+). Upcoming projects include, Goodbye Yellow Brick Road (Disney+), Unt. Martha Stewart Documentary (Netflix), The Devil You Know (HBO), "Murf the Surf" (EPIX) and "Big Vape" (Netflix).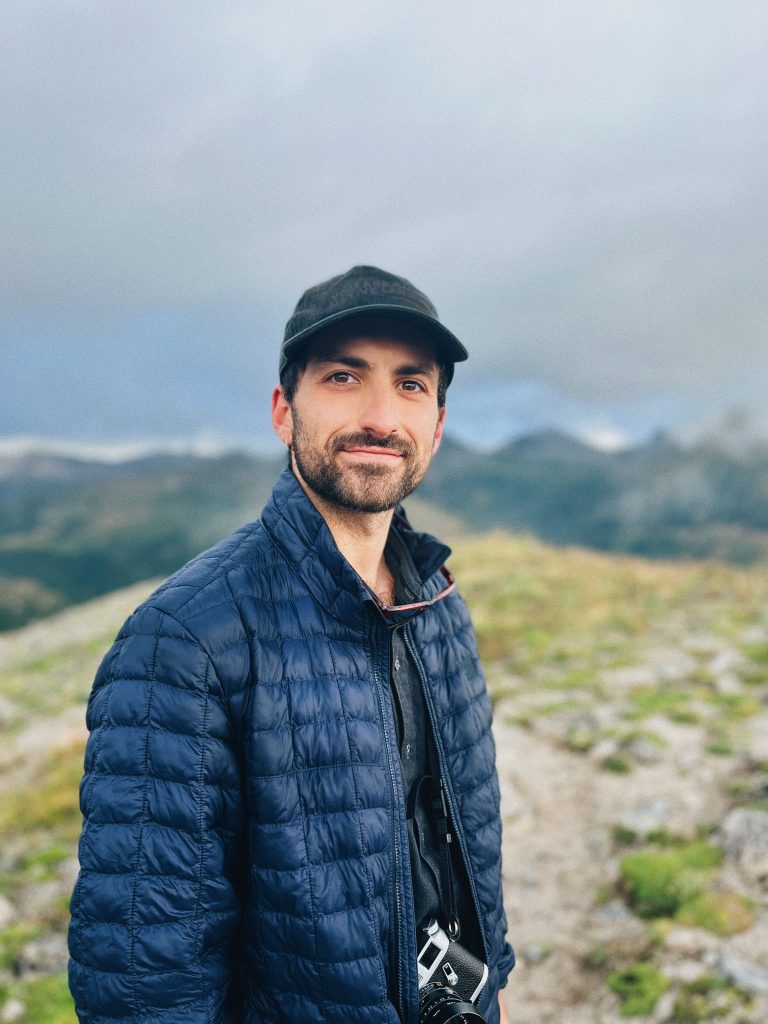 Alex Takats
Alex Takats is a documentary filmmaker and cinematographer based in New York City. He worked with Academy Award-nominated documentary company Loki Films for 10 years, most recently as a producer and cinematographer. His work includes One Of Us (Netflix), Love Fraud (Showtime) and Endangered (HBO) and has been shown at film festivals such as the Sundance Film Festival, DOC NYC and TIFF. He is currently collaborating with the Haíɫzaqv First Nation on his directorial debut, Bella Bella.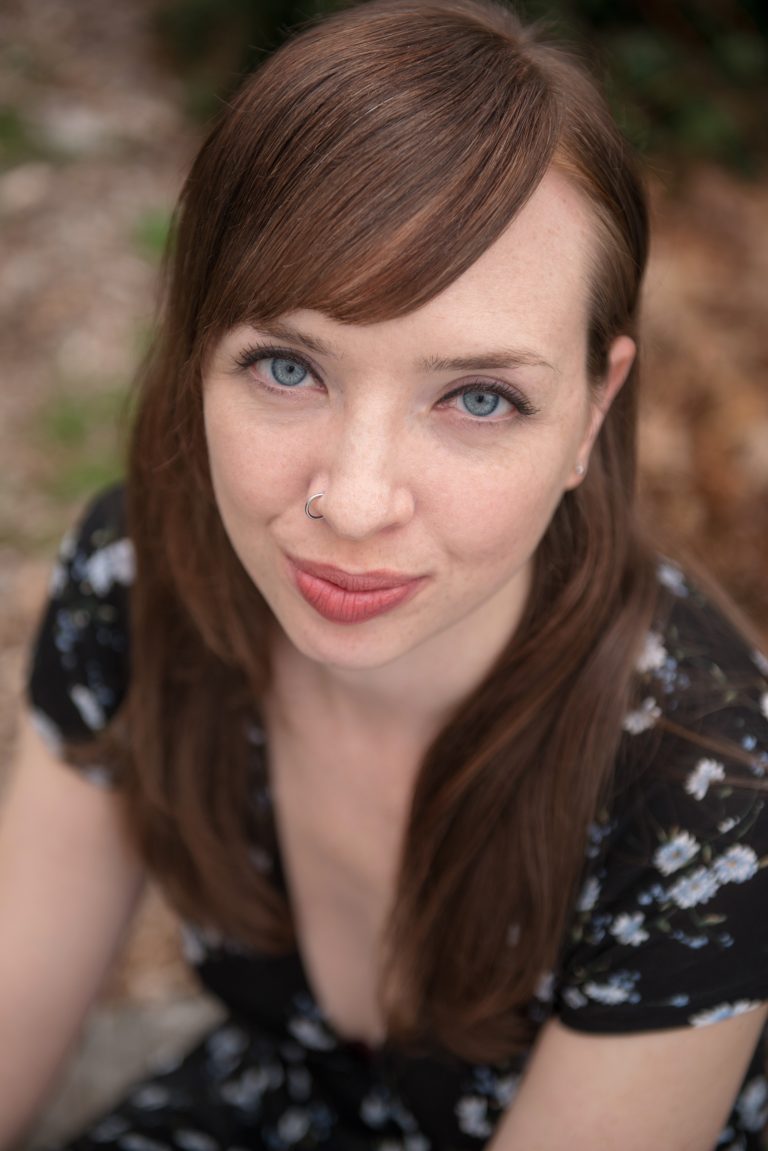 Laura Tatham
Laura is a creative documentary producer committed to telling stories that highlight urgent social justice issues. Currently producing the feature What We Carry, she recently produced the feature Mama Bears (SXSW 2022, Independent Lens 2023) and the short Black Beauty (Outfest 2022). Laura has been a fellow of WIF/Sundance Institute's Financing Intensive (2020, 2022) and Film Independent's Documentary Lab (2020).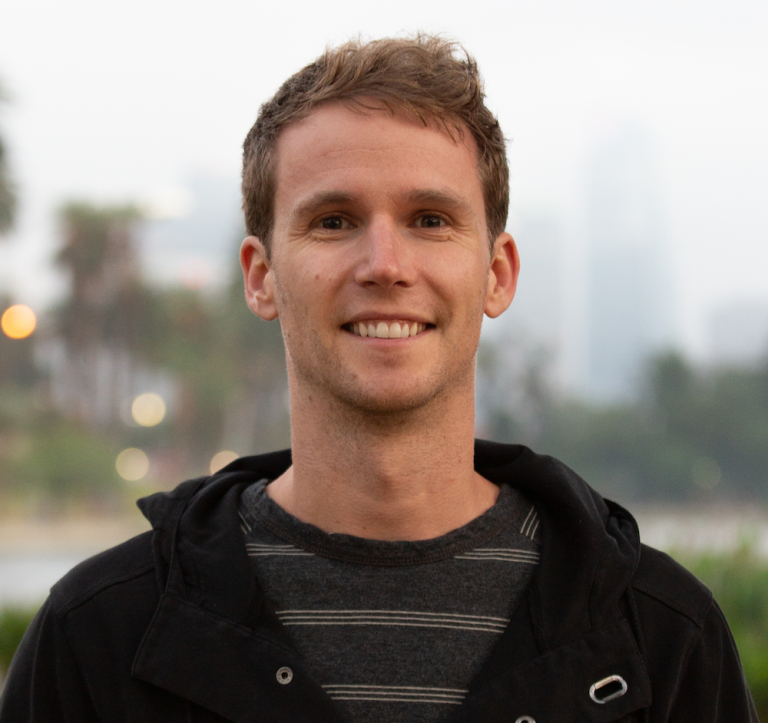 Chris Temple
Chris is the co-founder of Optimist and director of the documentaries Living on One Dollar (Netflix 2015) and Salam Neighbor (Netflix 2016). His last feature Five Years North (PBS 2021), won the Grand Jury award at DOC NYC and was a finalist for the duPont-Columbia awards. Chris recently completed a feature documentary with XTR called This Is Not Financial Advice (2022).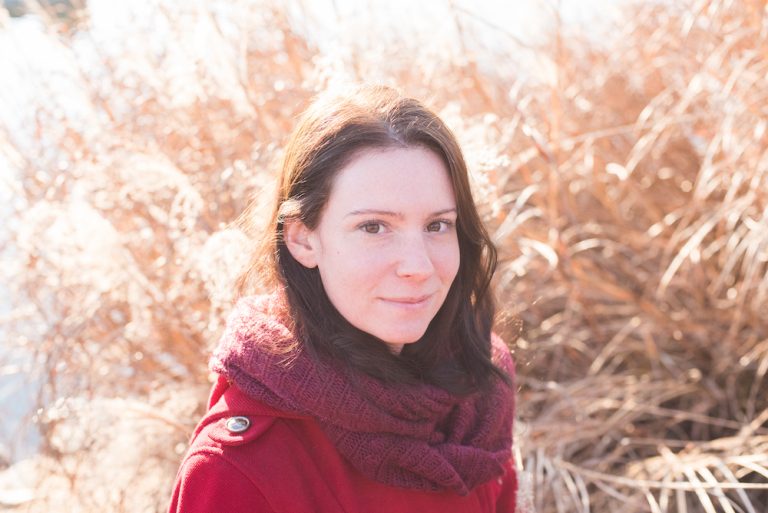 Elizabeth Unger
Elizabeth Unger is a National Geographic Explorer and filmmaker whose passion for environmental issues has led her across seven continents. Elizabeth was selected as one of five North American Regional Finalists for the prestigious UN Young Champion of the Earth Prize and is a 2019 Sundance Institute Documentary Film Program Grantee.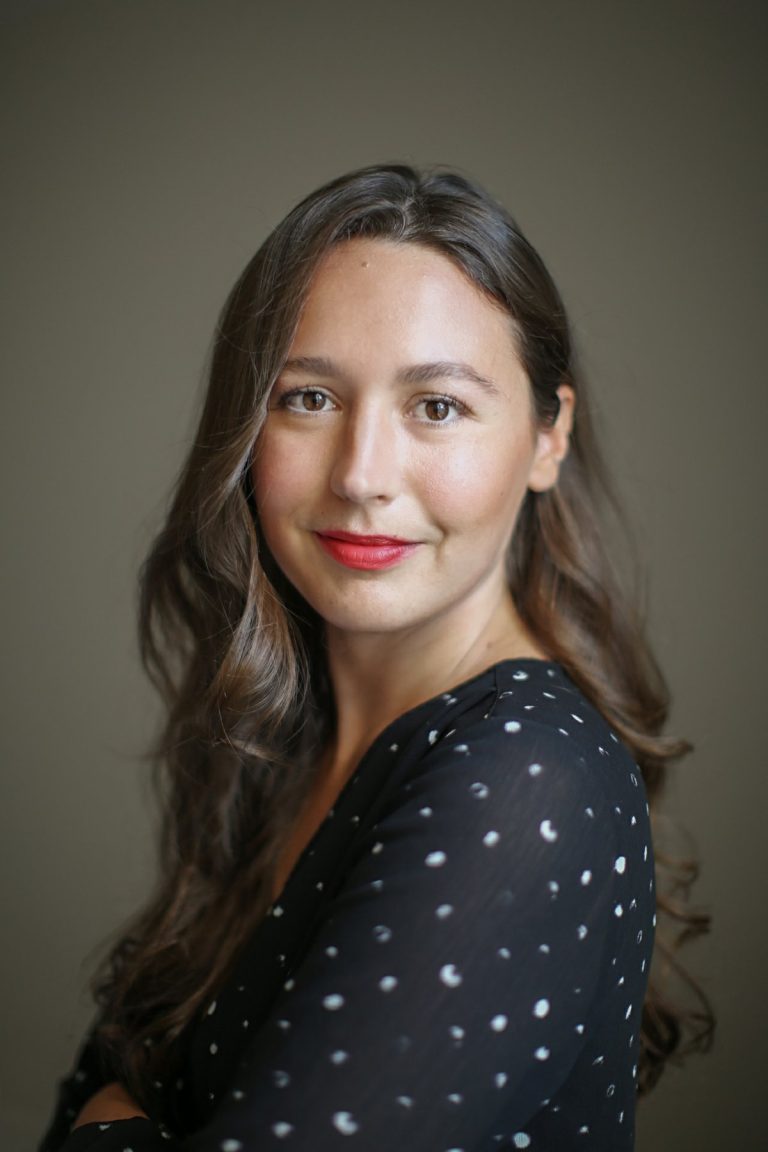 Tasha Van Zandt
Tasha Van Zandt is an award-winning director, cinematographer, and Emmy-nominated producer who has documented stories across all seven continents. Her debut feature-length documentary After Antarctica has screened at festivals around the world and won numerous awards. Her short documentaries include One Thousand Stories and Tehachapi about renowned artist JR. Tasha is a Sundance Institute Fellow, Film Independent Fellow and SFFILM Fellow.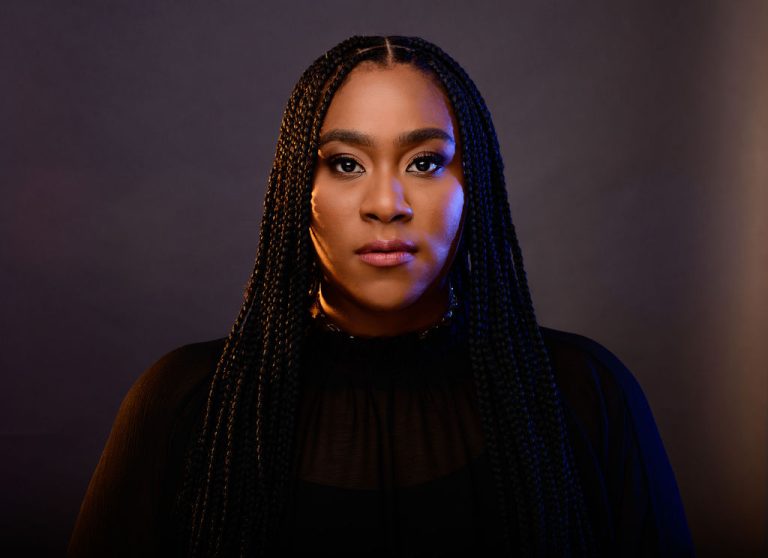 Tyshun Wardlaw
Tyshun Wardlaw is a director and producer. Her feature documentary, Growing Up Milwaukee, is streaming exclusively on HBO Max and premiered at the American Black Film Festival in 2020. She is currently directing and producing a sports docuseries about an NBA team. She's the owner of Wardlaw Productions, a Midwest-based production company in Chicago and Milwaukee.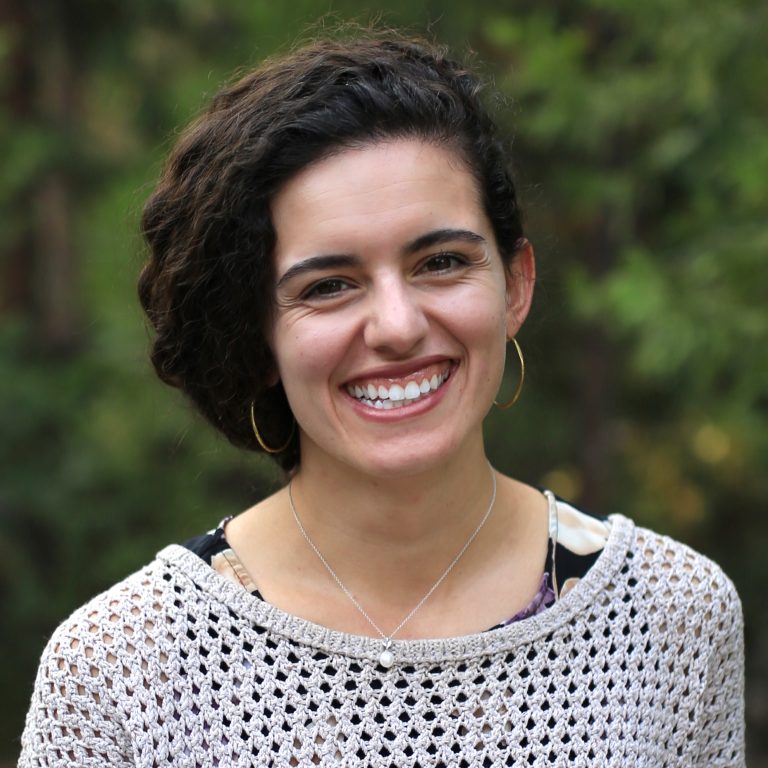 Grace Zahrah
Grace Zahrah is an emerging documentary editor whose work focuses on stories about misunderstood subjects and characters. Most recently, she edited Retrograde, which premiered at Telluride Film Festival 2022, and Sirens, which premiered at Sundance Film Festival 2022 and was awarded the Grand Jury Prize for Outstanding Documentary Feature at Outfest. Zahrah is also a 2022 Karen Schmeer Editing Fellow.
Past 40 Under 40 Filmmakers