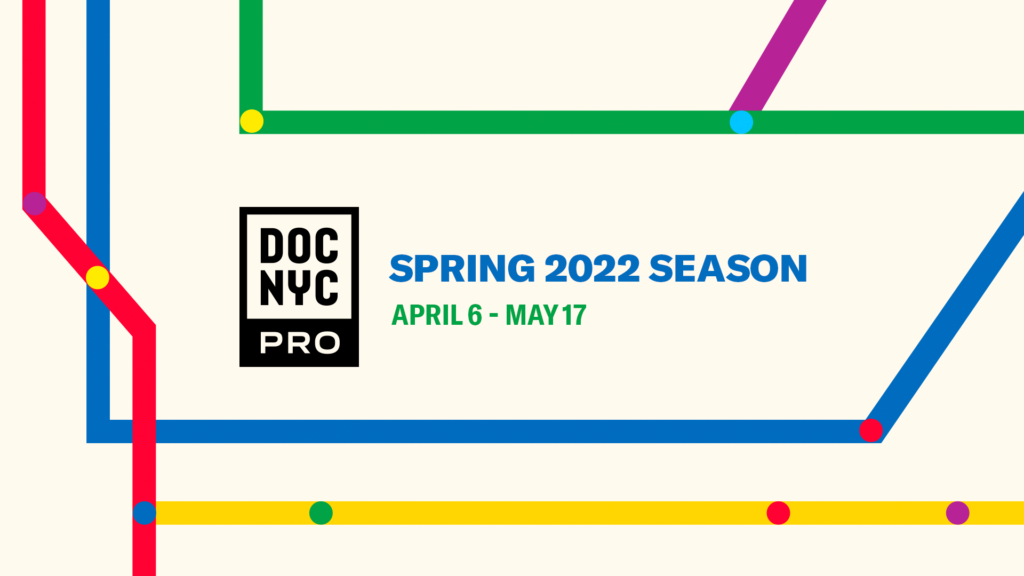 After an exciting Winter slate and successful in-person conference in 2021, DOC NYC PRO's Spring season of events will cover a wide range of topics—from crafting a fundraising sizzle reel to DIY distribution— designed to educate and empower the doc community and available to participants around the world. See below for more details.
Spring Season Pass: $125 – Save 15% off individual tickets!
Two Part Funding and Grant Workshops: $59
Individual Classes: $19
All registrants may participate in the live sessions, and will also receive access to the recorded events, written transcripts, and copies of the slide presentations (where applicable) after the livestream. Tickets are non-refundable.
If you have questions about registration, please email ticketing@docnyc.net. For questions about accommodations and accessibility, including requests for live ASL interpretation, please email accessibility@docnyc.net.
DOC NYC PRO Spring 2022 Lineup
Crafting Your Fundraising Sizzle: Aftershock Case Study
Recorded Wednesday, April 6 (online)
Organize That Archival!
Recorded Wednesday, April 13 (online)
Taking Control: Engineering Your Distribution
Recorded Wednesday, April 20 (online)
Real Talk: Funding and Grant Applications
Recorded Monday, May 2 and Tuesday, May 3 (note: two consecutive days, online)
How To Be Your Own Best Publicist
Recorded Wednesday, May 11 (online)
You've Made a Short; Now What?
Recorded Tuesday, May 17 (online)
Accessibility
Live ASL interpretation is available upon request. To inquire about accessibility for any DOC NYC events, please email accessibility@docnyc.net. Captions and live transcript are available at every session (no request necessary).
Gift Passes
If you are interested in purchasing a gift PRO Spring 2022 Season Pass for someone other than yourself, complete your purchase here.
Past Events
Recordings of past seasons' DOC NYC PRO classes are available as individual event recordings.
DOC NYC PRO is presented by