DOC NYC: Films for Lovers of Film
This year, DOC NYC features a number of films for those who are passionate about the art of cinema.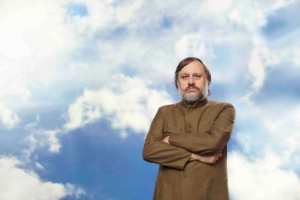 THE PERVERT'S GUIDE TO IDEOLOGY US PREMIERE The philosopher Slavoj Žižek is a world-class connoisseur of cinema. Here he teams with director Sophie Fiennes to riff on film clips for their ideological implications both overt and hidden. His eclectic associations encompass The Searchers, Jaws, Triumph of the Will, Titanic, M*A*S*H, Loves of a Blonde, andBrazil as he clicks through capitalism, fascism, consumerism, Stalinism, religion and more. The experience is like being inside an intellectual pinball machine, setting off lights in your brain.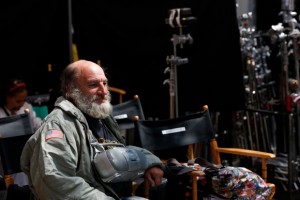 RADIOMAN US PREMIERE Featuring interviews with George Clooney, Matt Damon, Meryl Streep, Helen Mirren, Robin Williams, Jude Law, Josh Brolin, Whoopi Goldberg, Tina Fey and more, Radioman tells the story of an extraordinary eccentric, the eponymous New Yorker who overcame homelessness and addiction to become an unlikely New York City movie legend, with over 100 small parts to his name. The film is a funny, heart-warming, insightful look into a memorable character full of contradictions, bitterness and hope.
Expected to Attend: Mary Kerr, Radioman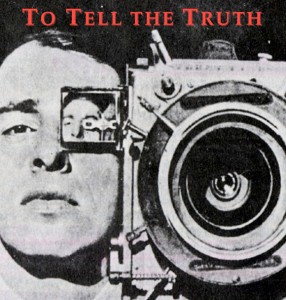 TO TELL THE TRUTH: A HISTORY OF DOCUMENTARY FILM 1928-1946 WORLD PREMIERE Documentaries offer a unique encounter between art and actuality. Yet the genre is perpetually misunderstood: its artistry neglected, its truthfulness suspected, its real-world impact overlooked. Veteran doc makers Cal Skaggs and David Van Taylor have spent nearly a decade interviewing documentary pioneers for a multi-part history of the field. In this 2-hour section, we see the invention of the social documentary in reaction to the Great Depression and the bending of the form toward propaganda during World War II.
Expected to Attend: Cal Skaggs, David Van Taylor